Scuba diving (or deep diving) can be quite a fun activity. During this peaceful and very relaxing activity you're supposed to dive deep underwater so that you can explore the amazing wonders that lie deep down, hidden far beneath the water surface. As any experienced scuba diver would know, scuba diving relies on diving with the help of a self-contained underwater breathing apparatus, called a "scuba", hence the activity's name. Now, when it comes to diving deep underwater, many experienced divers also know just how important it is to keep a track of time, as that allows them to know exactly when their scuba equipment will be running out of oxygen. That what ultimately allows divers to ensure that they'll be safely back to the surface before that time actually comes, thus allowing them to avoid any life-risking situations. So, if you're an experienced diver looking for a new diving timepiece to keep you company on the depths below, then consider going with the Time Concepts HLA 5401 Diving Watch, as having some technology backup is never a bad idea.
The Time Concepts HLA 5401 is a high-end and ultra-durable quartz diving watch that features a Water-Resistance Rating of up to 200m, as well as a thick Lume layer on both its watch hands and dial numbers.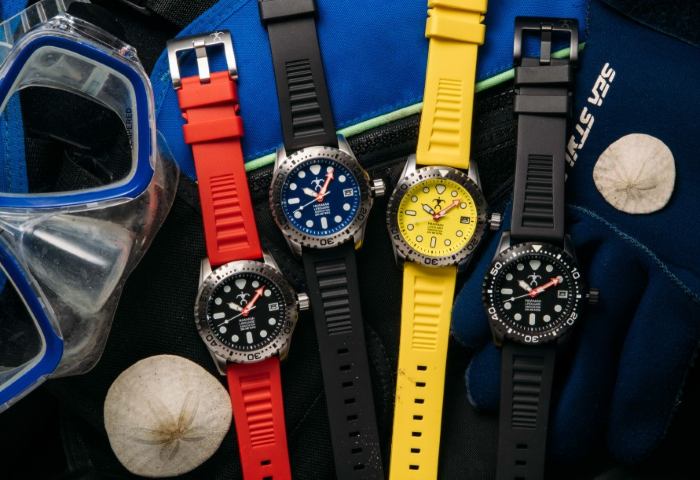 Additionally, since this diving watch is also part of the Official HLA Dive Collection, any professional diver, experienced lifeguard, or even dedicated surfer would know just how reliable this underwater timepiece really is.
So, let's have a more detailed look at the Time Concepts HLA 5401 Diving Watch and check out everything that this awesome diving watch has to offer you.
DESIGN & SPECS
Starting with the watch's design, right of the bat, as soon as you pick up this diving watch, you'll feel that having the Time Concepts HLA 5401 in your hand kind of has some sort of "tooly" and somewhat heavy feel to it.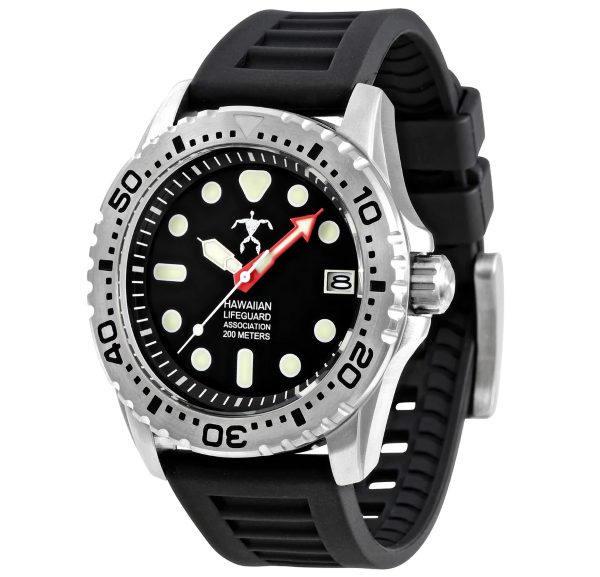 That said, this diving watch is fairly beefy, yet quite durable watch, featuring a sleek and very tough 42mm 316L Brushed Stainless Steel Case, for which its Screw Case Back features an engraving of the Hawaiian Lifeguard Association. The watch's ultra-durable Stainless Steel Case is also rated to be Water-Resistant up to 200m depth.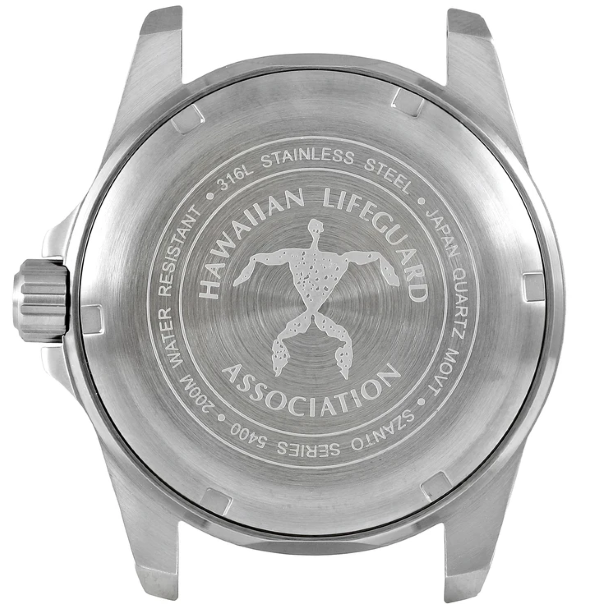 The watch also has a thickness of about 14.5mm, and features that same type of impact-resistant construction throughout its whole body.
At its top side, this diving watch measures 15mm from lug to lug (also commonly known as the watch's "horns"), while at the bottom side, we have a slightly larger 24mm lug-opening. The HLA 5401 Diving Watch also features a gorgeous Silver Dial, which comes installed right above the watch's crystal face, which is a K1 Hardened Mineral Crystal.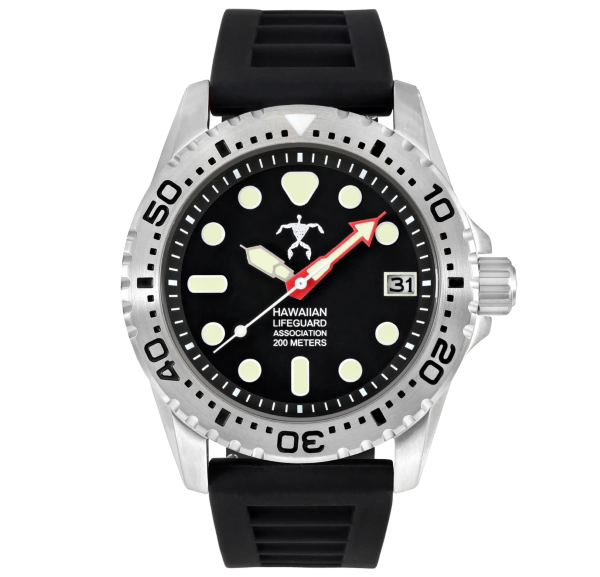 As mentioned, the Time Concepts HLA 5401 is a quartz diving watch, and as such, it comes running a Japan Quartz 3 Hand, while also featuring a Unidirectional Rotating Timing Bezel.
Additionally, you'll be happy to know that this watch can keep track of both Time and Date, which for the latter, can be found at the right side of the watch, lining up with its 3 O'Clock marking.
Popping slightly out of the watch, coming installed at the watch's right side, we also have a very durable Screw Down Locking Crown, which can be used to regulate the watch's Hands / Time Dials.
If we have an ever closer look at the watch's face, you'll quickly notice that the watch's Arrow-Markers come gently framed in a minimalist Silver Paint, which is definitely a nice little detail, and the same goes for its Date-Window (located at the 3 O'Clock marking), as it also comes framed in that same Silver Paint.
The watch's Minute-Hand features a very cool and somewhat "flashy" red-color that definitely pops out from both its flat-White Seconds-Hand and Silver-Framed Hours-Hand, but in a good way, of course, as it not only makes its Minute-Hand much easier to see, but also ends up giving just "a bit more life" to the watch's color-scheme.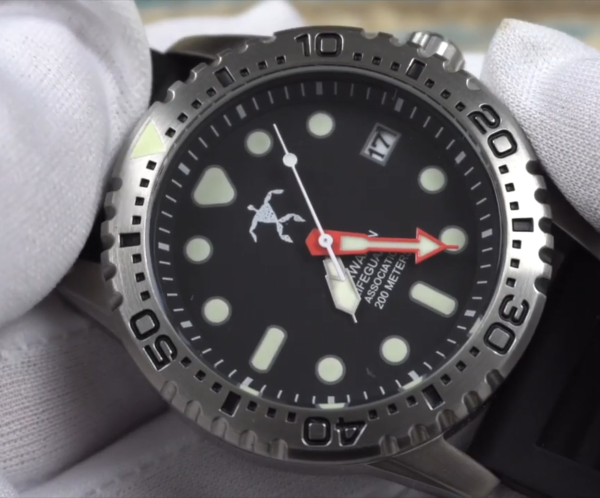 Moreover, at the top of the watch's Dial we can also find the HLA (Hawaiian Lifeguard Association) logo, and at the bottom of its Dial we also have a small branding of the Hawaiian Lifeguard Association as well as the watch's 200m Water-Resistance Rating.
It's also worth to mention that the watch's Dial is flat-Black, and comes very heavily applied with a very thick Lume layer on both the watch's Hands and Dial Numbers.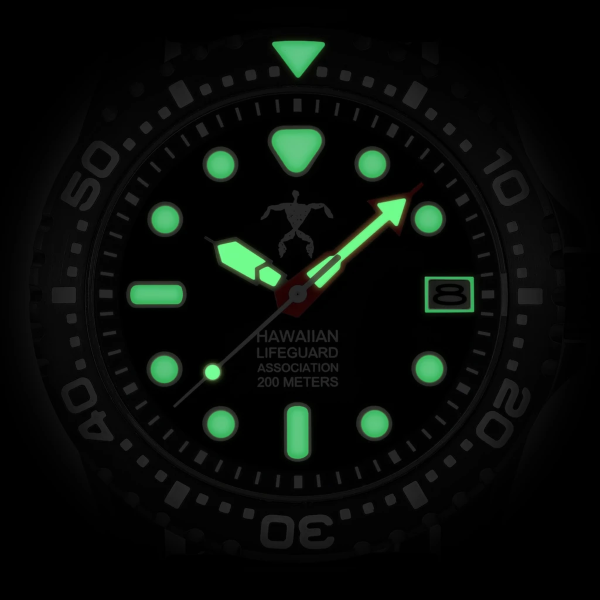 It seems like the company was also focused on making this diving watch fairly easy to read under low-light conditions, as it looks like the watch's flat-Black Dial is covered in SuperLumiNova for its ultra-shiny Lume layer (which in fact, is a type of Lume that's even shinier than its predecessor, meaning the previous Luminova generation).
For those concerned, I'd also like to point out, that this SuperLumiNova layer is solely based on non-radioactive and non-toxic strontium aluminate, so there isn't really anything for you to worry about.
Last but not least, the Time Concepts HLA 5401 Diving Watch comes together with a very durable 22mm Rubber Strap, that, despite its highly durable rubber material, is still flexible enough to move your hand and wrist around with ease, as well as reasonably comfortable to wear.
And to close things out, this 22mm Rubber Strap also integrates a Signature Buckle as well as Easy Change Pin, which make it easy for you to clean the watch's body or to install a new Replacement Strap if you ever need to do so.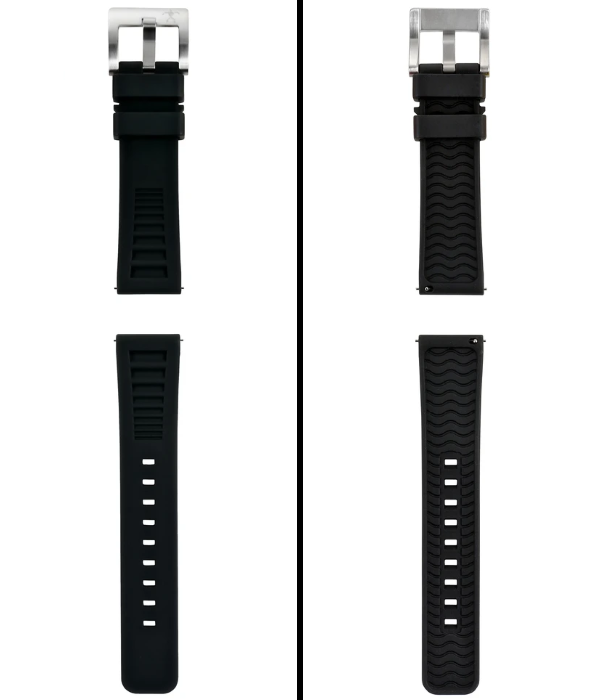 PACKAGING
I was also quite pleased with the watch's packaging, as my Time Concepts HLA 5401 Diving Watch (review unit) came neatly packed inside a hard carboard box and completely surrounded by a thick layer of shock-resistant foam.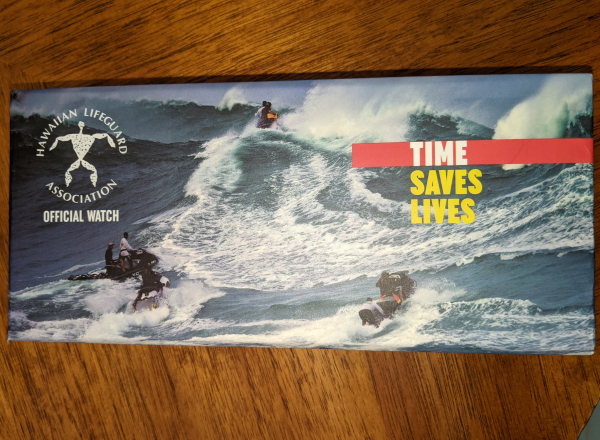 Even better, the watch's body also comes surrounded by one extra and slightly thinner layer of shock-resistant foam as well as a high-grade plastic covering that's responsible for protecting its K1 Hardened Mineral Crystal watch face from any damage (scratches, small cracks, etc.).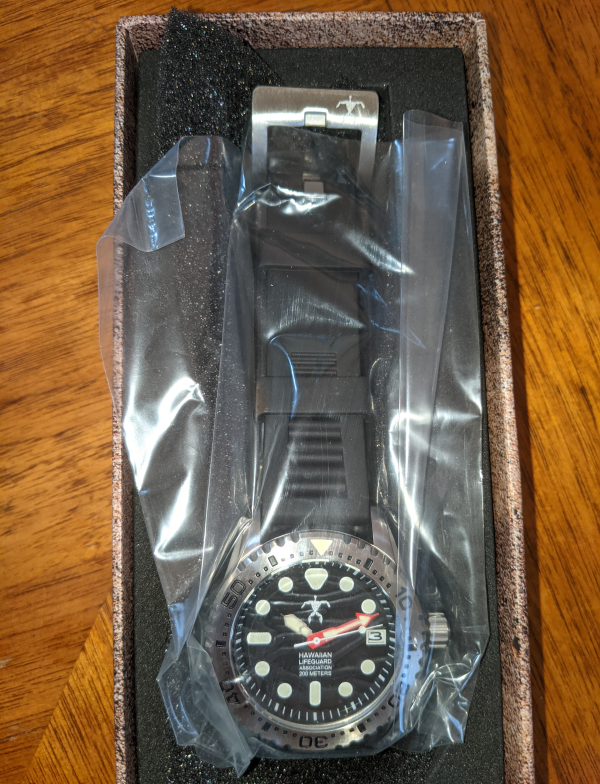 FINAL THOUGHTS
The Time Concepts HLA 5401 is a high-end and ultra-durable quartz diving watch that features a Water-Resistance Rating of up to 200m, as well as a thick Lume layer on both its watch hands and dial numbers.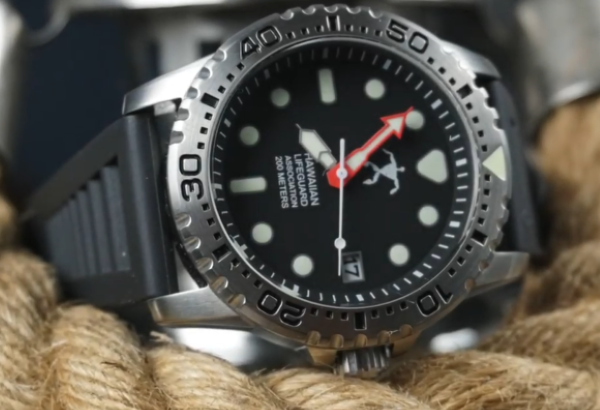 Coming built with both extreme-durability as well as deep underwater diving in mind, this awesome quartz diving watch is an excellent piece to keep you company while you explore what lurks in the ocean's deepest floors.
If you're interested in buying it, each of these gorgeous diving timepieces are going for just $250 a pop. You can order yours online right now, directly from Time Concepts' official shopping page, which you can access by clicking this link here.
On a last note, it's also worth to point out that for those looking for some more colorful Rubber Straps for their HLA 5401 Diving Watch's wrist band, Time Concepts also has both Red and Yellow Replacement Rubber Straps available, but you can only get those in separate purchases. You can check those out by clicking here.