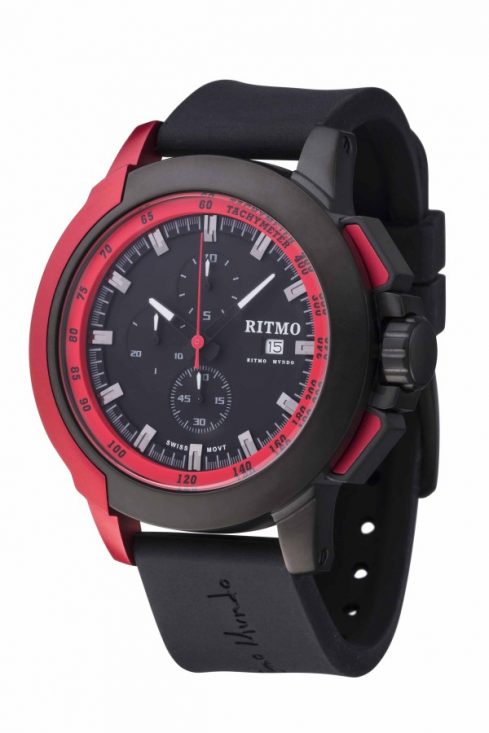 Ritmo Mundo, fine makers of luxury watches, is making a resurgence in the modern watch category, with their latest Quantum watch collection.  Started by Ali Soltani, (owner of David Orgell watch retailer), Ritmo Mundo has been making quartz, mechanical, fashion and custom design watches for years, always attempting to appeal to various demographics and watch consumers.
The Quantum II in particular is forged out of aluminum and steel in a black dial and 4 piece case housing a Swiss Ronda movement. The watch is surrounded by a 50 mm case diameter with soft pushers and 10 ATM water resistance. Dual holes on the silicon strap with double tongues secure this hefty timepiece, which makes the Quantum II piece an aggressive-looking, high-end watch that runs right under $1000.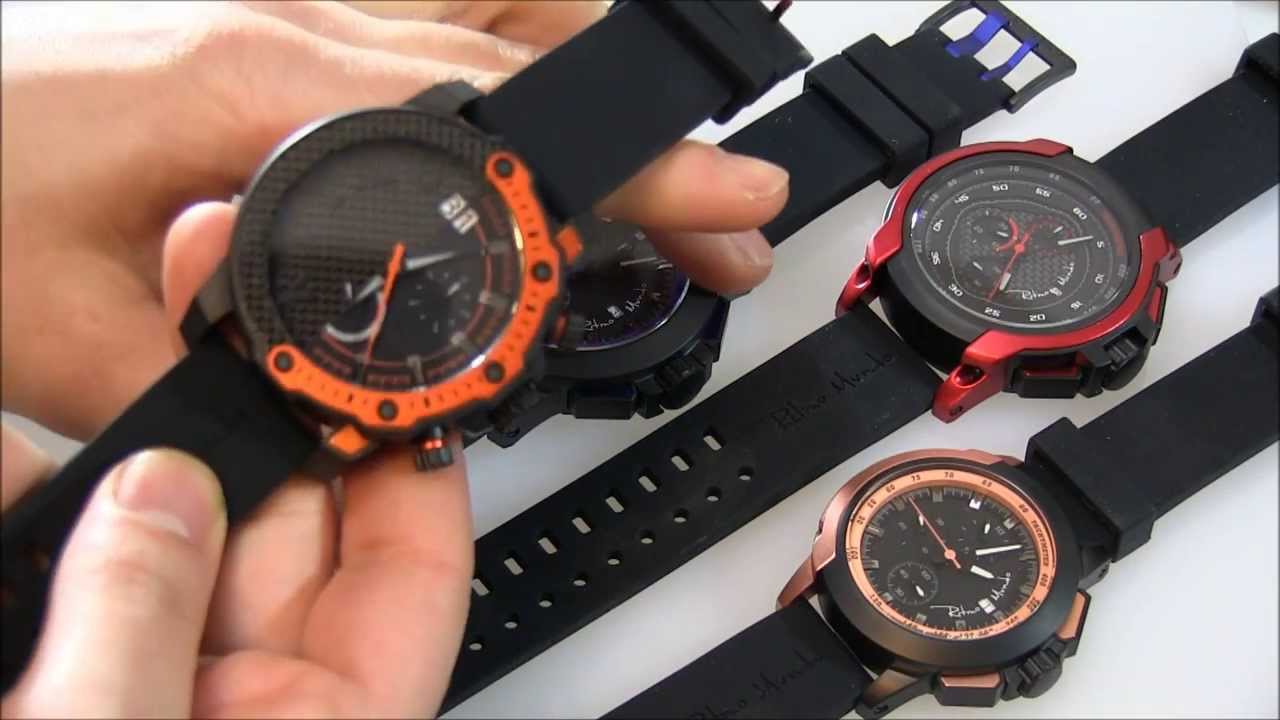 Ritmo's love of "fun" really shines in the Quantum II, with its more casual curves and youthful style.  Launched internationally, the Quantum II is aimed at 20-40 year old.  There are actually three versions of the Quantum — Quantum I, Quantum II, and Quantum III lines–and the Quantum II alone comes in two case sizes, 43mm and 50mm, and available in tons of colors.  Ritmo Mundo has launched 21 versions of the Quantum watch altogether, and the whole line bodes well to symmetry and playful fashion.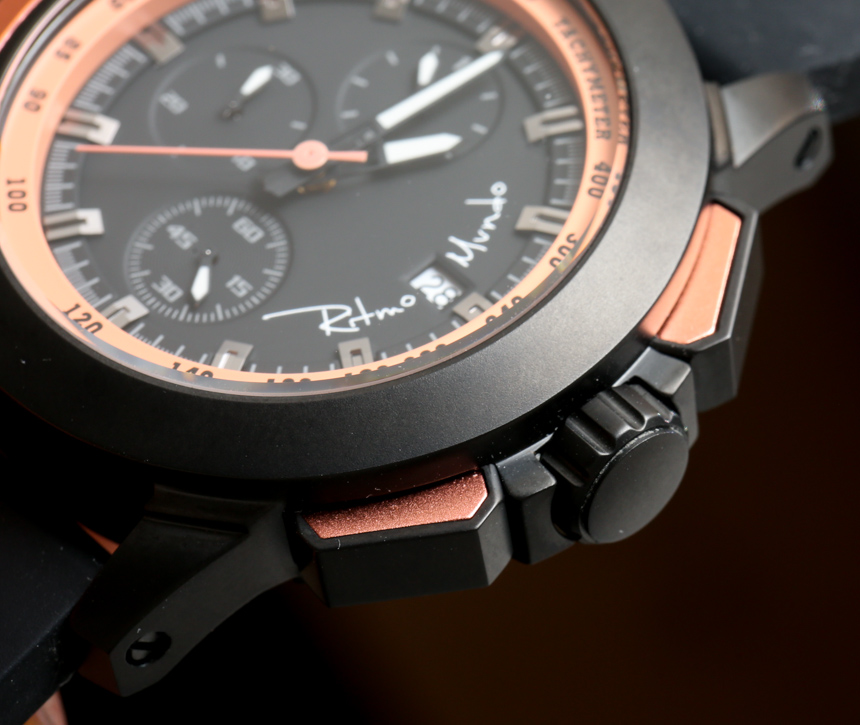 The face on the Quantum watches are "two-faced"meaning that the dial is split between two drastically different designs. The Quantum II case is very large, made from aluminum and steel, and right flanked in either black to match the rest of the case or a choice of rose gold, silver, orange, blue or red metallic. The chronograph pushers have the accent color in them, which resemble a sports chronograph, and the dial and bezel are made from carbon fiber. Additionally, the Quantum II has Swiss Ronda quartz chronograph movement, including a date.  With a flat case back and thick silicone strap, the Quantum II is extremely comfortable.
Ritmo Mundo Quantum watches aren't cheap, but not too salty either. They fall somewhere between an entry-level Swiss mechanical watch and most fashion quartz watches. The Quantum II 43mm runs $895, while the 50mm version runs another $100 at $995. (Quantum III watches sell for around $895, whereas the Quantum I retails for $1,195.)   You can purchase any of the Quantum collection at ritmomundo.com. 
Check out Ritmo Mundo's 2014 video of the Quantum line…