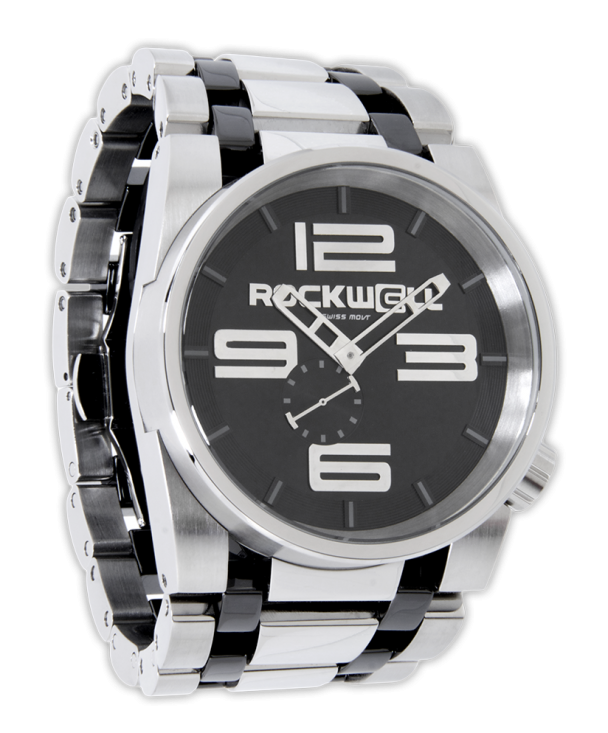 The latest Rockwell Men's 50mm ceramic watch certainly makes a statement, and is a variable paperweight on your wrist.  Rockwell is synonymous with timepieces that embody the active lifestyle, and nearly all of their designs are stylistically iconic, and they have a habit of getting noticed, to say the least, because of their bold, post-modern look.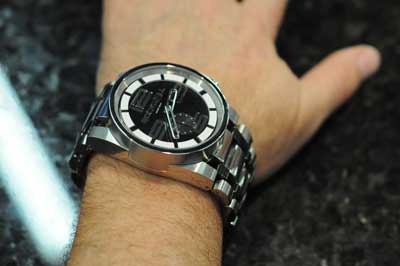 The 50mm Round, pictured above and one that we are reviewing, is blasted out of hard stainless steel , and is accompanied by a similar-sized 40mm band and a gorgeous black ceramic face. As mentioned, the case is about as solid as you could get.  Think Army tank, shrunk down to a wearable wristwatch.
Covering the ceramic face is a Sapphire-coated hardened mineral crystal, which is relatively scratch-proof and can withstand the worst of abuse. Did we mention that the 50mm is water resistant? Oh, and the movement mechanisms are of course Swiss, a Ronda Caliber 1069 to be exact, with a two-hand quartz movement, a small second hand and six jewels on the face plate.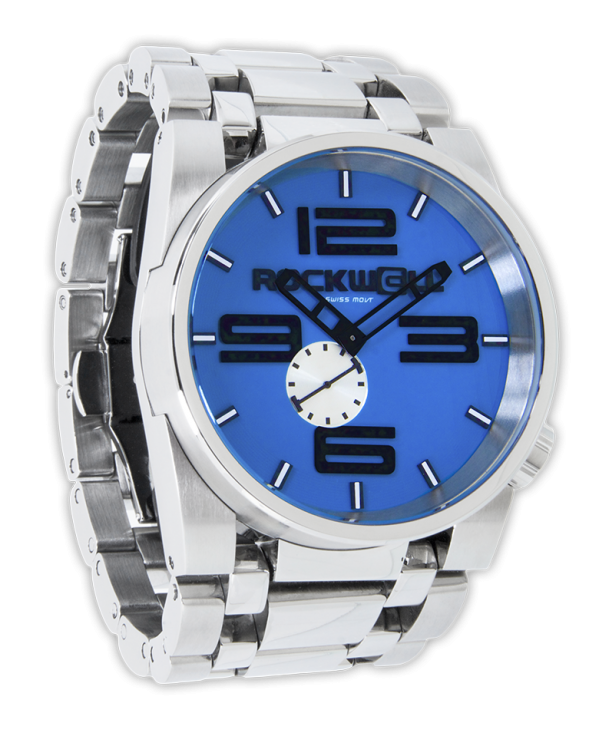 Wearing the Rockwell takes some getting used to. As mentioned, it's heavy and thick, but it's designed as a stylistic statement.  The numbers on the face plate are very easy to read, and the mechanism runs fluid and quiet.  Additionally, you won't have to worry about keeping this watch in good tact.  Thanks to the thick stainless steel and the rugged crystal, you can wear this piece out on the town or out in the wilderness.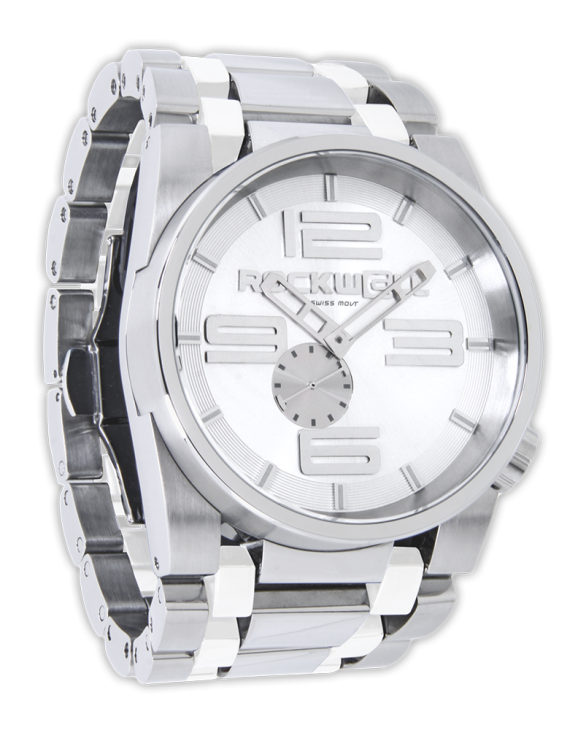 The 50mm also has a chronograph, and this particular style is unlike any other, which leaves no question that this is a Rockwell Masterpiece.  Available in several colors, the 50mm from Rockwell runs around $1000 and is available here.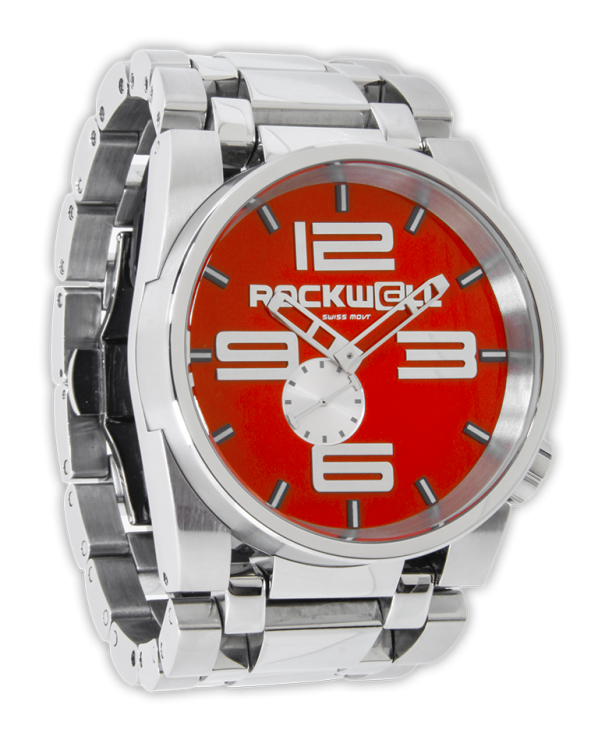 This review unit was provided by Rockwell Watches for review, and no compensation has been given for the above opinions or content
Check out the video…