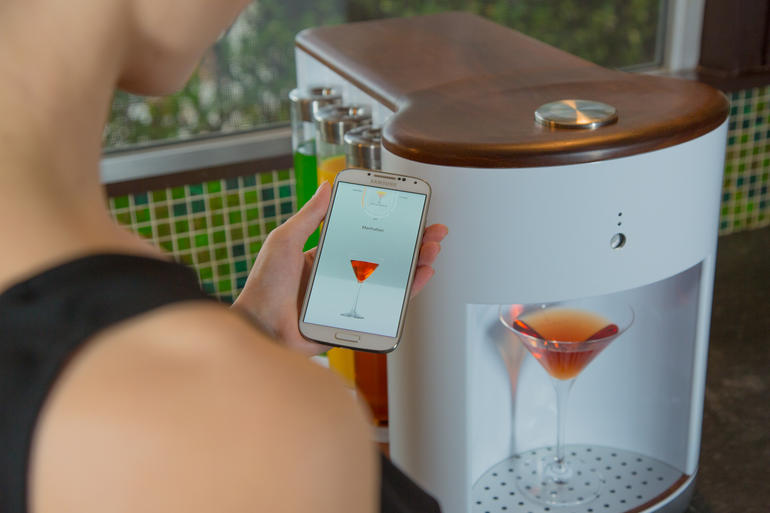 Unless you're an expert bartender, making exotic cocktails can take a bit of learning and experience. But Somabar aims to change that robotically, and all with an app to boot.
Somabar Personal Bartender
It's pretty simple. Fill the Soma pods with the various cocktail ingredients you'd like to serve, both alcohol and mixers. Download the app, send the drink request to the Somabar, and it precisely draws the ingredients, mixes them, and serves them. The app will even suggest cocktails based on the ingredients you have around the house.
The device is easy to clean as well. The unit flushes itself out every time you switch to a new drink, so you won't taste any vodka in your whisky sour. The Soma Pods are dishwasher-safe.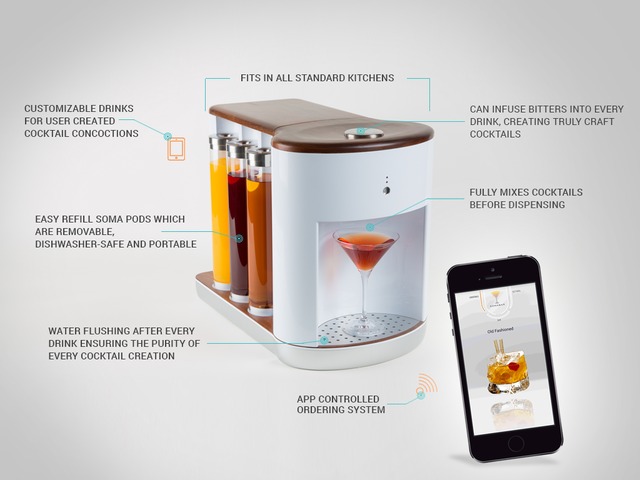 Kickstarter
The Somabar is a Kickstarter campaign, and is being offered for $499, which isn't a bad deal for a pretty nifty automatic cocktail maker/dispenser.
Stay tuned for a full review…