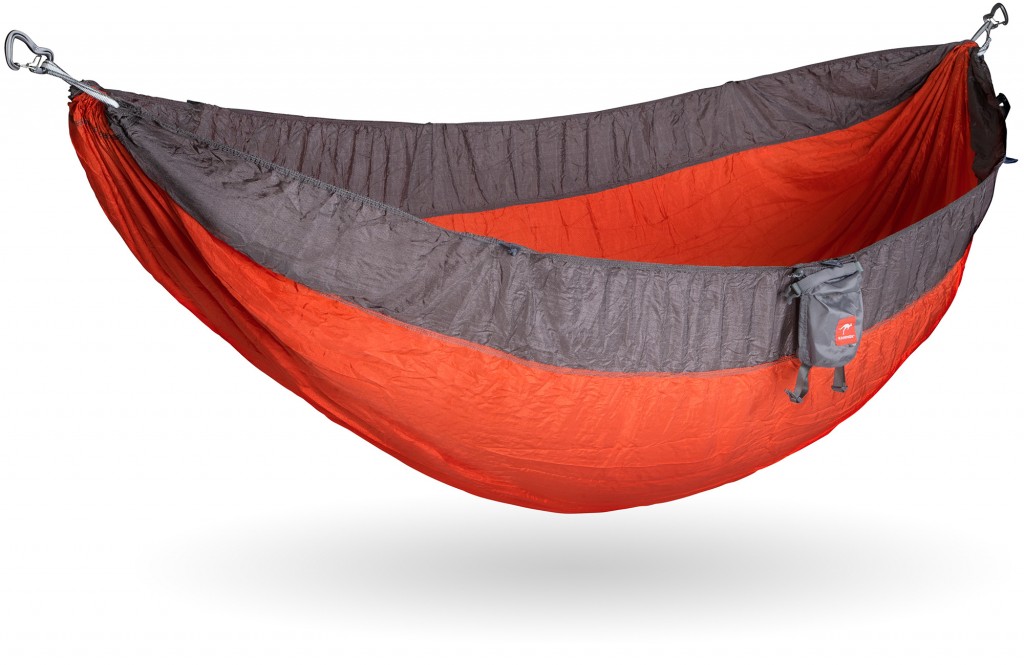 The Kammok Roo is a portable hammock, inspired by a kangaroo pouch, but don't let the size fool you. It's very heavy-duty, and designed for serious campers.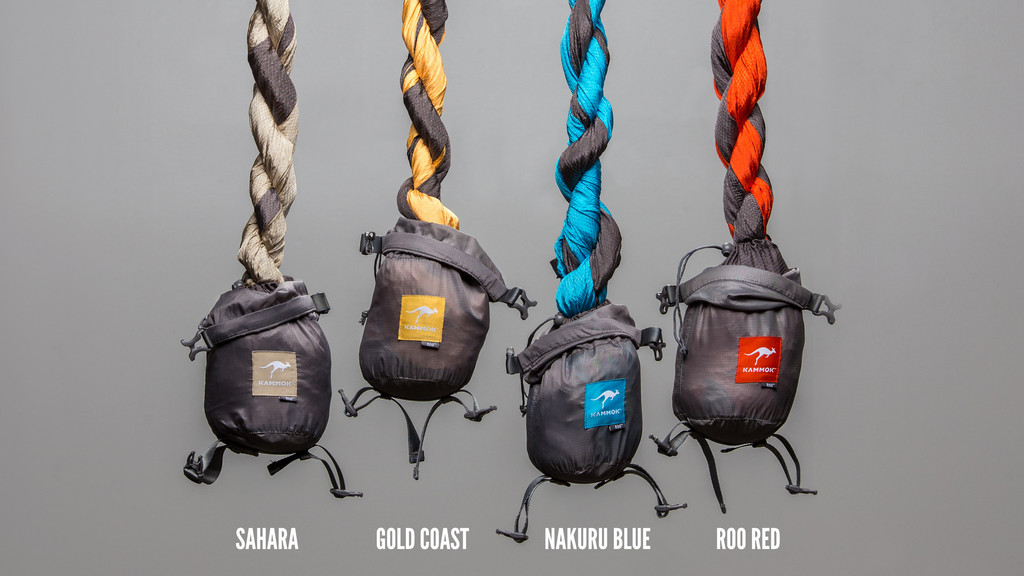 Kammok Roo Design
The ready-to-go Kammok Roo hammock is made from Kammok's diamond ripstop fabric, which folds up small enough to fit into a handy little compression sack. Since it's designed to be taken on hikes and strung between handy trees, it also has Kanga Claw carabiners and Dyneema Racer Slings, which allow you to wrap bands around your trees and hook up your hammock easily. The hammock has several gear loops that allow you to experiment with a variety of different positions.
Extras
Kammock also sells a top-based shelter, especially for those rainy conditions. You can hang the hammock out to quickly dry if it's subject to a passing rainstorm. Second, buy a Roo and the company will donate to a malaria treatment fund

Buy
Prices start at $99, and the Roo is available in a number of different colors.
Stay tuned for a full review…