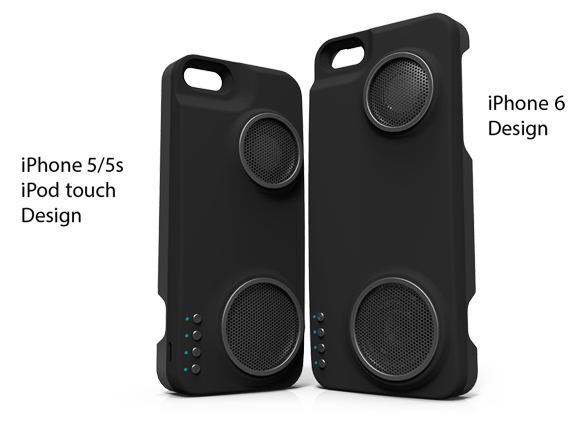 The Peri Duo is a nifty little device that protects your phone, gives you extra battery power and turns your iPhone into a mini boombox.
If you don't have room for a separate Bluetooth speaker, the Peri Duo case fits the bill. Its two primary features of the case include the speaker system and the extra battery. Working in tandem, the speakers blast out sound, and the 2,500 mAh extra battery will give you more than enough charge to play your tunes and use your phone for at least a few hours.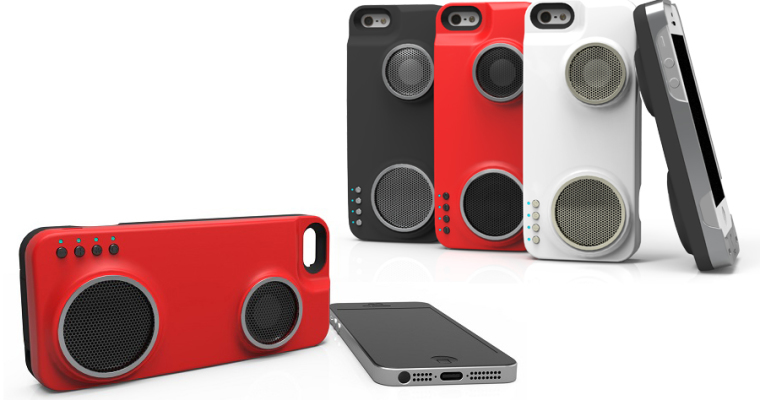 Peri Duo Speakers
The speakers themselves are more than mere amplifiers. They include Bluetooth and Wi-Fi compatibility that actually let you multi-cast music to multiple Peri Duos within reach, allowing all nearby speakers to share the same tunes, similar to Sonos. The Peri Duo also comes with a DSP/Equalizer function, and an integrated microphone for teleconferencing tasks.
Battery Pack
A combined speaker and battery pack may sound like it adds a little bit too much bulk to your iPhone, but the Peri Duo is surpisingly slender, still being able to fit into a jeans pockets. The dual speakers and the four control buttons are the major protrusions, and even they are relatively mild changes. You can also unlock the speaker part of the case and carry it separately if you want. You still get to keep the protective case.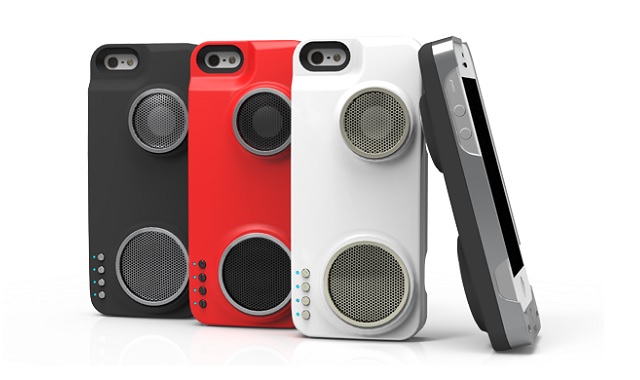 The Peri Duo is pre-selling on the company's website for $139.  There, you can pick your color and the phone with which you want the device to fit. It will be available for  iPhone 5s, iPhone 6, and iPhone 6 Plus. You can also get an early bird price through Indiegogo, by going here.
Stay tuned for a full review…