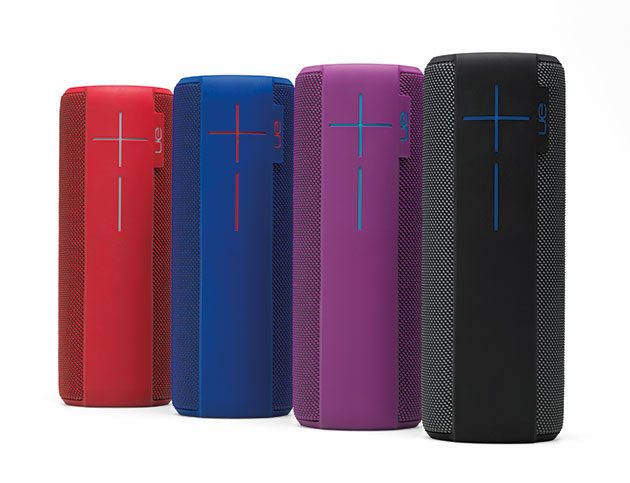 Ultimate Ears is back with an update to their Boom Bluetooth speaker, including a larger form factor and even better sound. It's called the Ultimate Ears MegaBOOM, and dimensionally, it's about twice the size of the first BOOM, but with a feather light mass, weighing in at 1.7 lbs, only a half-pound more than the original BOOM.  It also has about twice the amplitude of the original BOOM.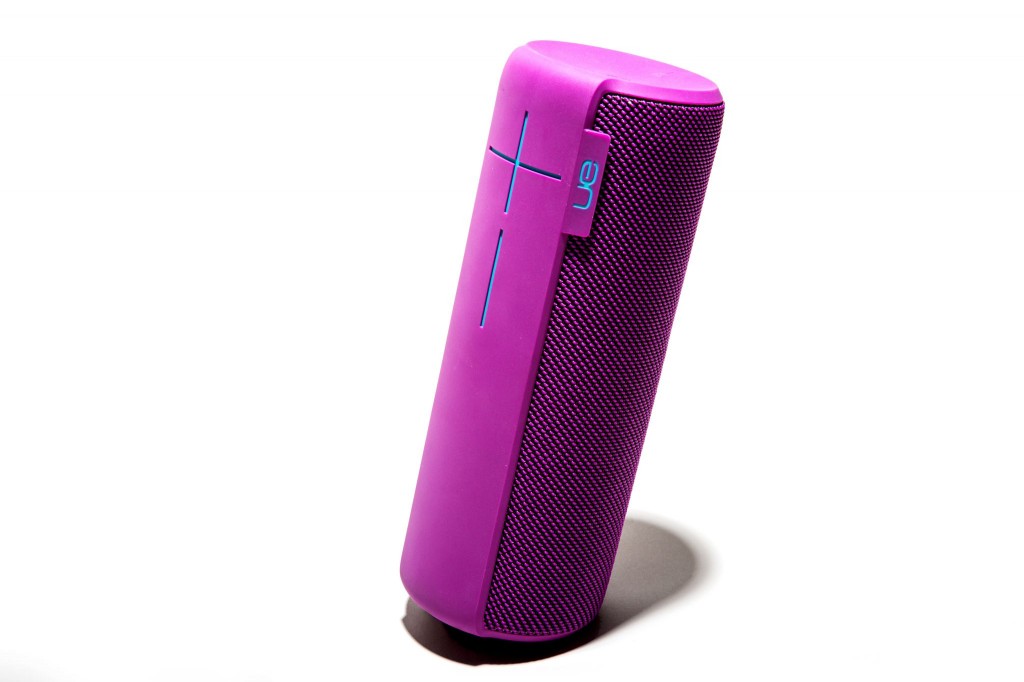 Ultimate Ears MegaBoom is Waterproof
The Ultimate Ears MegaBoom is IPX7 rated, which means it can survive in up to 3-feet of water for up to 30 minutes.  The charging and headphone jack ports are consequently sealed right out of the box. Additionally, the MegaBoom incorporates a fabric covering over the speakers, which helps improve sound quality, repel a liquid and reduce negative resonance.
Ultimate Ears Battery Life and App
The UE MegaBOOM has a huge 3,600 mAh battery, good for up to 1000 cycles, 20 hours of single-charge playback, and replaceable for just $50. Included is a 24 watt microUSB quick charger for fast charging.  BLE, or Bluetooth Low Energy, is also included, which means you can power on the MegaBoom directly from your handset or tablet. Of course you'll need to have the UE app, which includes an EQ feature to manipulate the sound.

Reportedly, the UE MegaBoom has fantastic quality, with a lot of attention paid to improving the Bluetooth radio inside of the speaker.  Apparently the signal can go through walls pretty nicely, and it works well in the shower, and you can also pair the MegaBOOM with another MegaBOOM speaker to form a stereo pair.
See what CNET has to say about the new Ultimate Ears MegaBOOM…
The Ultimate Ears MegaBOOM – available in purple, red, blue and black – is available for $299 at the  UE store. Additionally, Best Buy will stock them sometime this January.
Stay tuned for a full review…