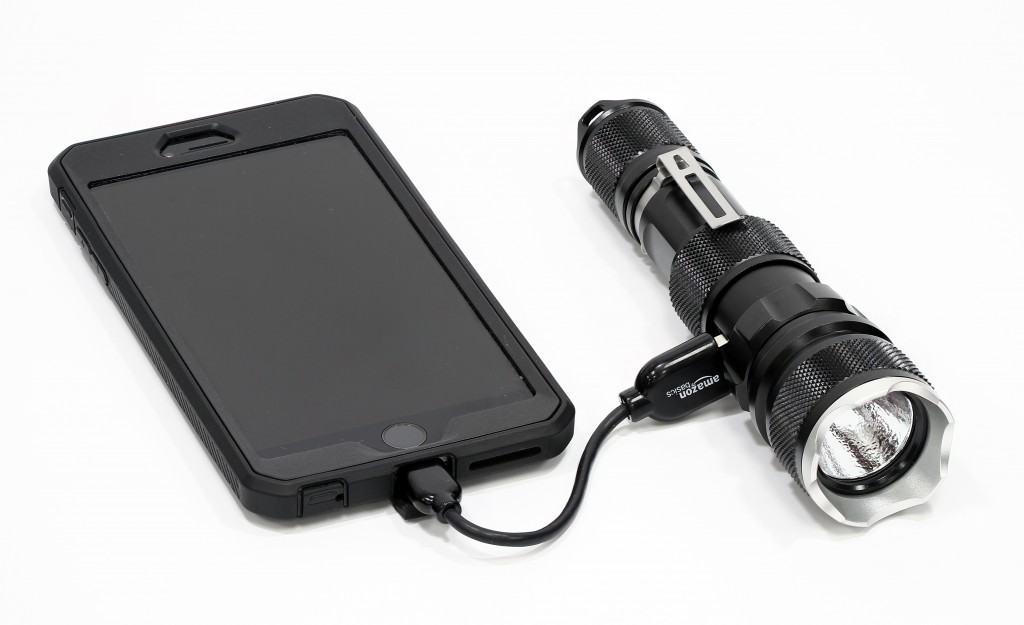 Check out the press release regarding the ZeroHour Relix XR Flashlight, which got funded from Kickstarter in a startling 16-hours.  The ZeroHour Relic XR is a tactical flashlight with integrated USB 3400mAH lithium battery backup, which can also charge mobile devices, has 1,000 lumen LED, is IPX8 waterproof protection, has a removable stainless steel bezels and an anti-roll clip.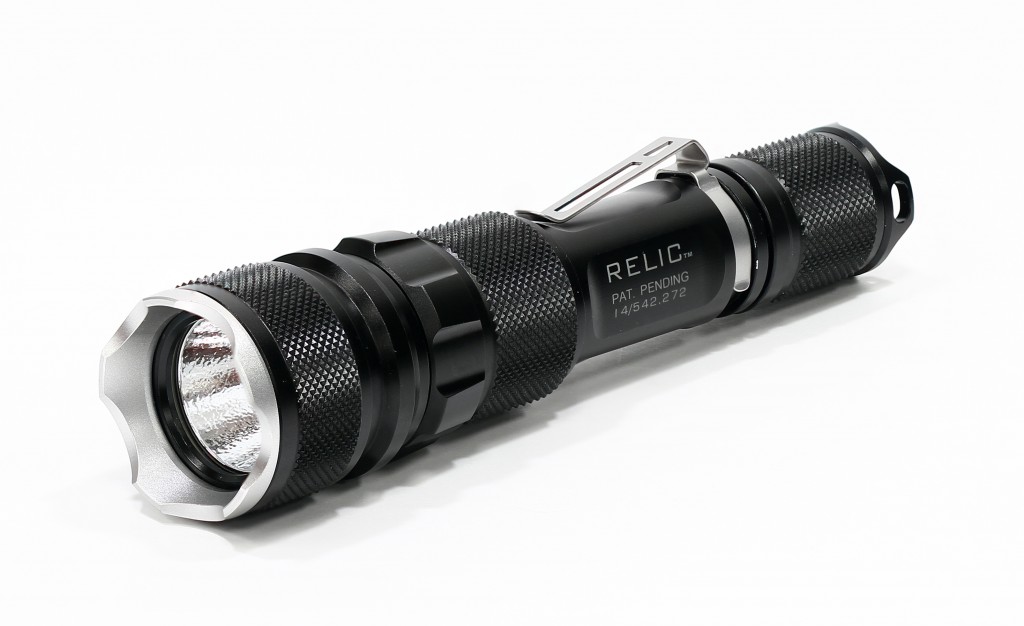 Check out the release…
ZeroHour Relic XR Flashlight Press Release
ZeroHour Relic XR Flashlight is a Kickstarter Success in 16 Hours

ZeroHour Innovations announced that its Kickstarter campaign for its newest flashlight, the ZeroHour Relic XR, has successfully funded in 16 hours, easily attaining its $25,000 goal and demonstrating that the newest offering is resonating with consumers. The successfully-funded campaign still has 20 days remaining.

The ZeroHour Relic XR is the newest product in its revolutionary line of tactical flashlights with integrated USB battery backup. More compact than its predecessor and sporting several new features, ZeroHour XR is a highly adaptable, everyday carry flashlight that can also charge smartphones, cameras, and other USB devices.  The ZeroHour XR flashlight features a 1,000 lumen LED, variable brightness selector ring, 3400mAh lithium battery, IPX8 waterproof protection, removable stainless steel bezels, and anti-roll clip. Combining fully adjustable illumination with multiple battery configurations, ZeroHour XR is micro-USB rechargeable and bike and weap.on mountable

ZeroHour's 2013 Kickstarter campaign raised $108,000 to manufacture the ZeroHour XD, now available for purchase on www.ZeroHourXD.com. ZeroHour XD will be featured on Science Channel's "All- American Makers," premiering January 21, 2015.

To see the Kickstarter campaign, visit http://kck.st/1AqkAv7.
Stay tuned for more information regarding the ZeroHour Relic XR Flashlight, including additional product specifications, ordering information and a full product review.