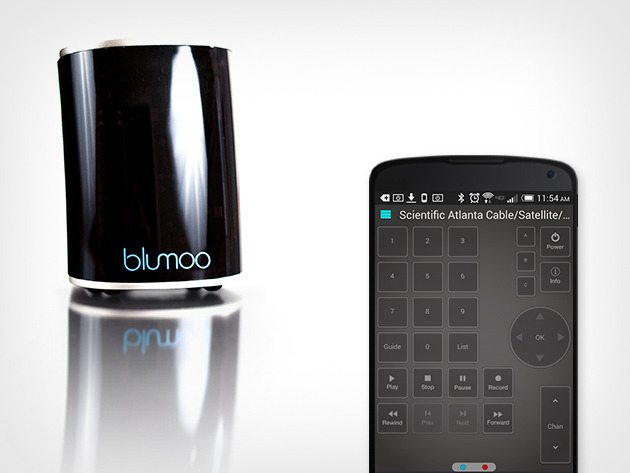 Lost that remote again? Seems like a daily occurrence. Or how about figuring out which remote controls which A/V component? Yes, the average household juggles between 3 and 4 remote controls at a time. But now you'll get to rid your self of those inconveniences with the latest Blumoo Bluetooth Universal Remote.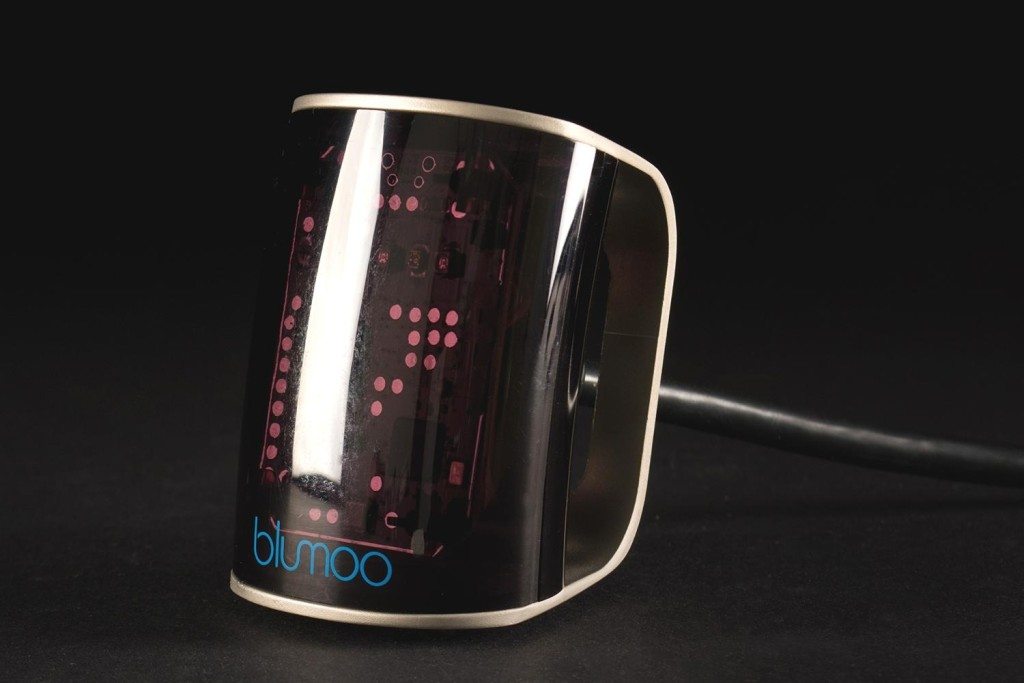 Blumoo Bluetooth Universal Remote for Smartphones
The Blumoo does what other remote controls can't, or don't: Control all of your media equipment with your smartphone.  Just pair your compatible smartphone via a Bluetooth connection to the Blumoo and you are ready to go.
Hundreds of Thousands of Compatibility
The Blumoo Bluetooth Universal Remote controls over 225,000 different A/V components and is a breeze to set up.  Not only can you control all of your devices, but you can also stream your music to your stereo.  It makes it easy to upgrade all of your A/V equipment, and the Bluetooth functionality works up to 150 feet away.
Blumoo works with the iPhone 4S or newer, iPod Touch 5th gen or newer, iPad 3rd gen or newer, or any device running Android 4.0 or better.  It retails for around $99. Stay tuned for a full review…