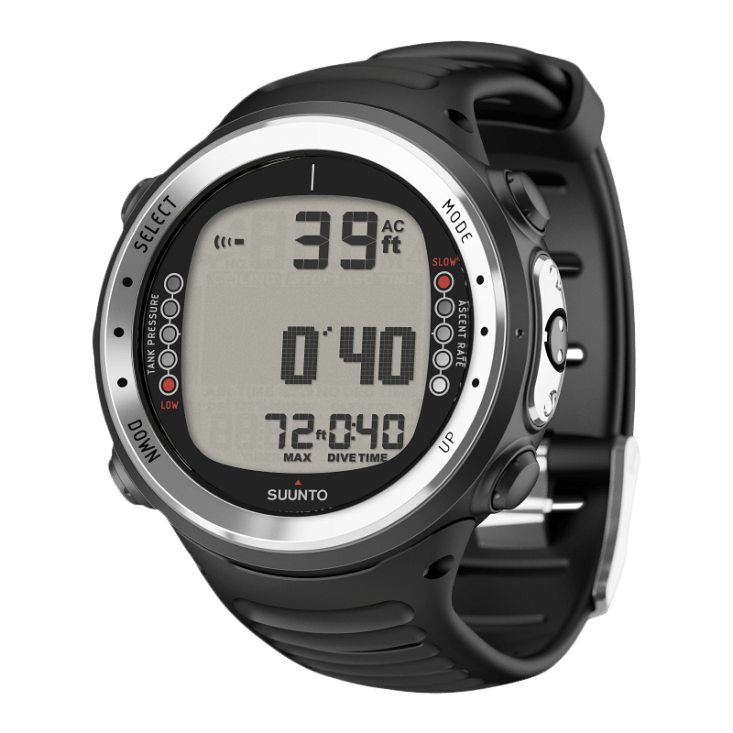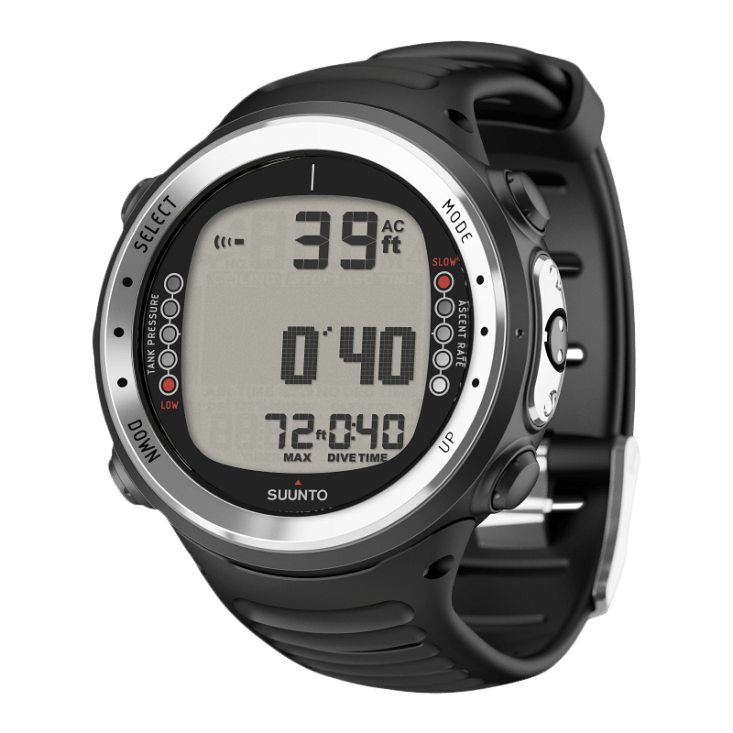 Today's dive watches are nothing like they were 10 years ago.  Just short of full-blown virtual computers, the latest models combine classic styling, practical functions, robust technology, and they are an indispensable tool underwater.
Historically, dive watches have been extremely bulky, heavy, something on your wrist just short of a cement brick. And historically, SUUNTO has been a leader of the pack in large dive watches, but they've modernized their designs, especially with their D4i.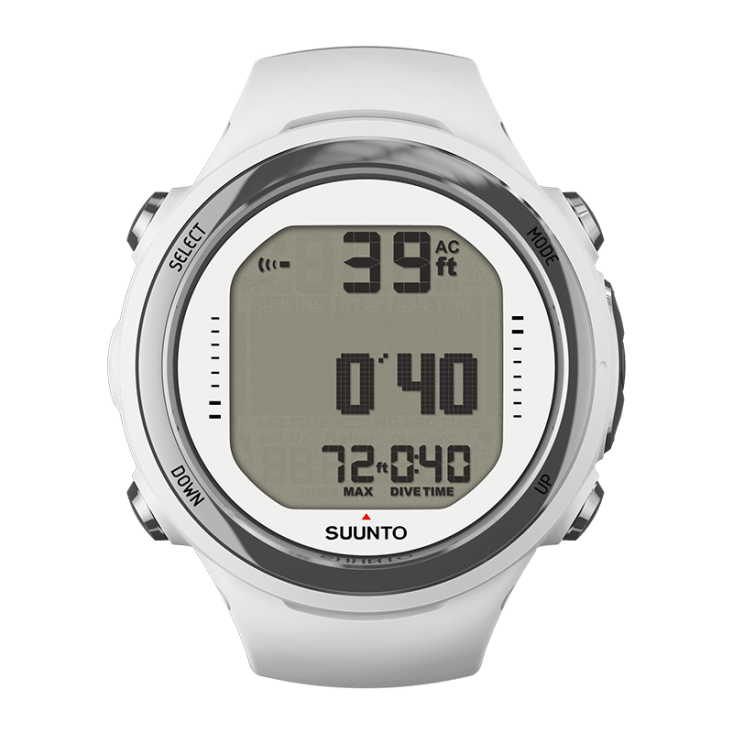 SUUNTO D4i Dive Watch is Technologically Sophisticated and Elegant
The SUUNTO D4i loses the bulkiness and the weight, and replaces it with a more sleek look and feel, coupled with more built-in technology. The Suunto D4i is the basic model in the D line series, and extremely suitable for beginning divers. Probably it's biggest selling feature is that you can use it as a sophisticated divers watch, and you can keep it on for dinner that evening. It looks that good.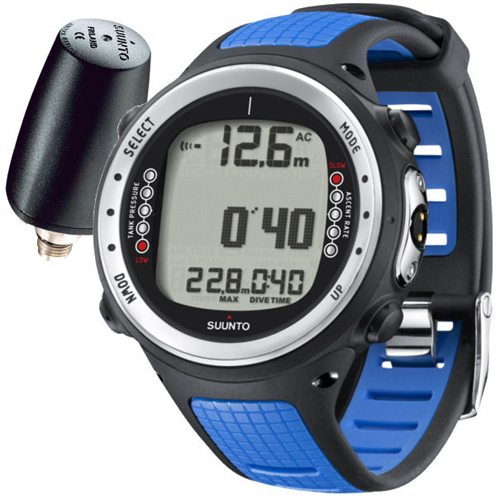 Design
For a diver's watch, it's small and doesn't boast too rugged of a look. As mentioned, it's quite stylish. The computer on the D4i automatically activates when you are in the water, as with nearly all the SUUNTO watches. If you're on a nitrox dive, the D4i has a special setting for that.
Features
When you use the D4i Dive watch, the first thing you'll notice is it's easy-to-read matrix display, which makes it very user friendly.  There are three dive modes on the device, including a dedicated free-dive mode, and it offers continuous decompression with the Suunto RGBM algorithm.  It also contains a built-in dive planner for planning upcoming dives, while it's optional PC interface can patch right into your PC to upload detailed graphical logbooks and dive data analysis.  And while it doesn't offer any sort of navigation, it offer everything else for those just getting into recreational scuba diving.

Besides the technology and look, the SUUNTO D4i offers you several strap colors, including black, blue, white, yellow, pink, purple and red.
Most divers will tell you that the first piece of scuba equipment you should purchase when getting into the sport is a dive computer, and the SUUNTO D4i definitely fits that bill, providing a lot of basic dive technology for the novice and the veteran, into a good-looking, functional and sleek piece of equipment. It might be a bit pricey at around $650, but you'll have it for a long time, and the design and function are timeless.
The SUUNTO D4i Dive Watch retails for around $650, and you can purchase it here.