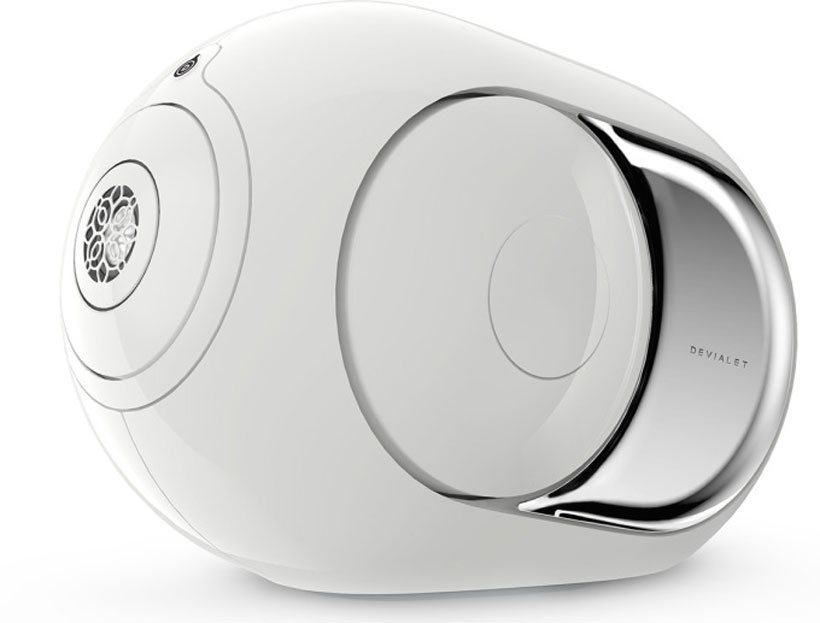 The Devialet Phantom Speaker brings to the world a whole new level of audio technology, projecting sound (especially bass) throughout a room via pressure waves. The French company designed the Devialet Phantom Speaker, thanks to 77 notable patents.  In fact, it recently one Editor's Choice award from USA Today at CES 2015.

Devialet Phantom Speaker Comes in 2 version
Devialet offers two different versions of the speaker, one at 750 watts and 99 dB, and one at 3,000 watts and 105 dB.

The Skin and Guts
Within the speaker is an 800MHz dual-core ARM Cortex processor and 512 MB of DDR3 memory to help the speaker stream sound. The speaker is made of aluminum and glass fiber polycarbonate materials, with different shades available including stainless steel. Up to 24 of the Phantoms can be synchronized together for area-effect sound, producing the power of most concert halls, and the system works on all major platforms, including iOS, Android, and Windows.
The Devialet Phantom Speaker pulses to the beat like a mechanical organ. What this actually does to sound is delivers sound pressure levels at 99 to 105 dBPSI from one meter away, giving you a real way to feel the bass in your music.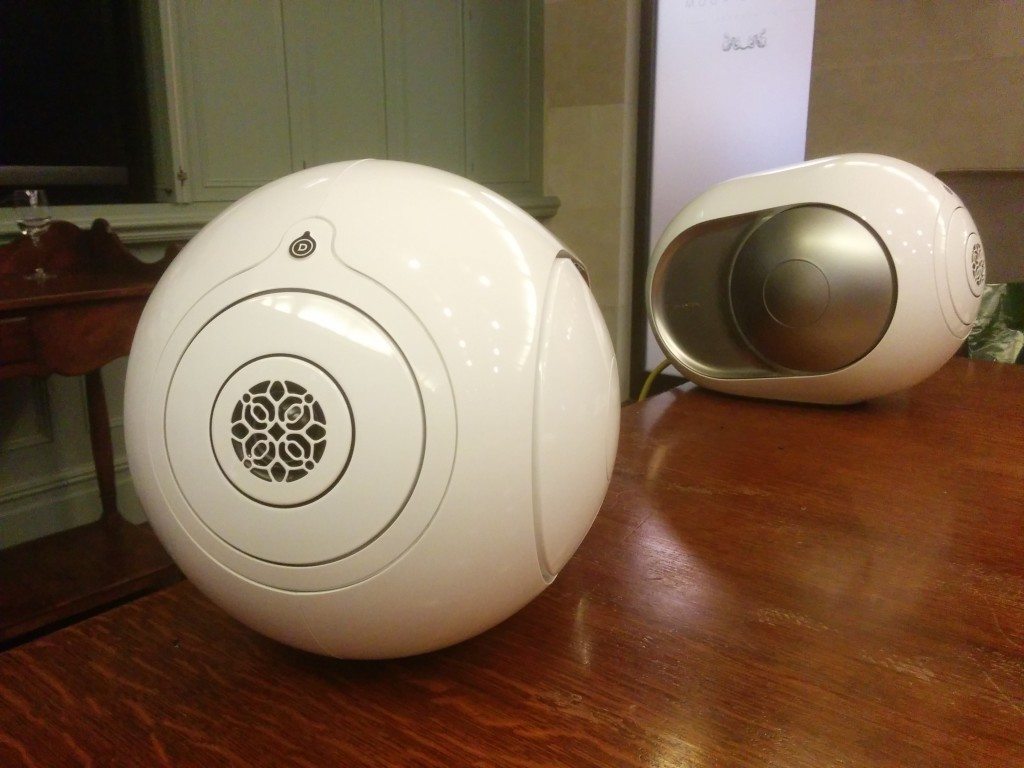 Engineering Marvel
Devialet's engineering goes pretty deep. The housing's semi-spherical design, for example, compresses sound waves into compression waves, moving outward through a medium (usually air) in a spherical fashion. As such, traditional box-shaped speakers will bounce sound around in distorted ways, introducing diffraction. A spherical chamber like the Devialet Phantom mitigates this effect, and that's what's used in the Devialet Phantom.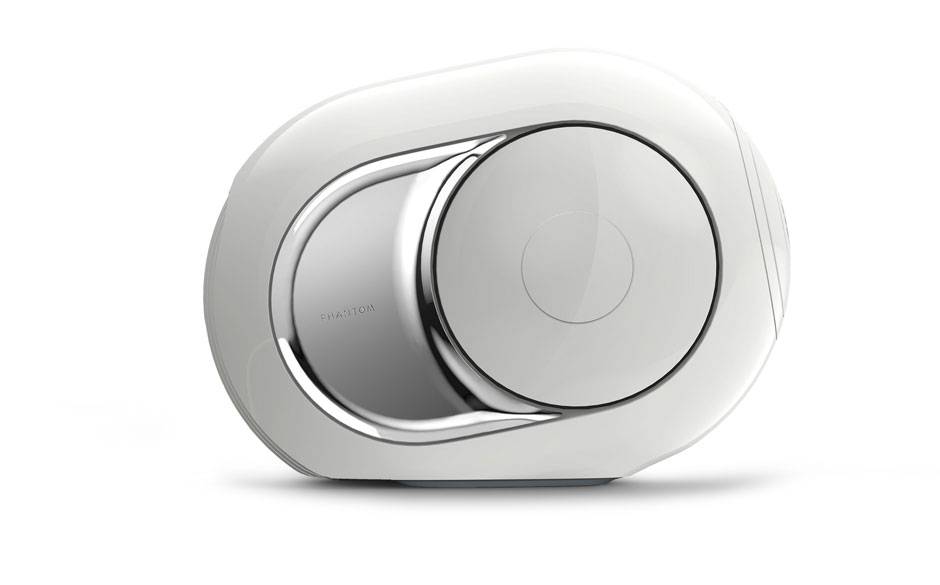 Availabity and Pricing
The Devialet Phantom Speaker is availabie to order, starting at around $1,900US.