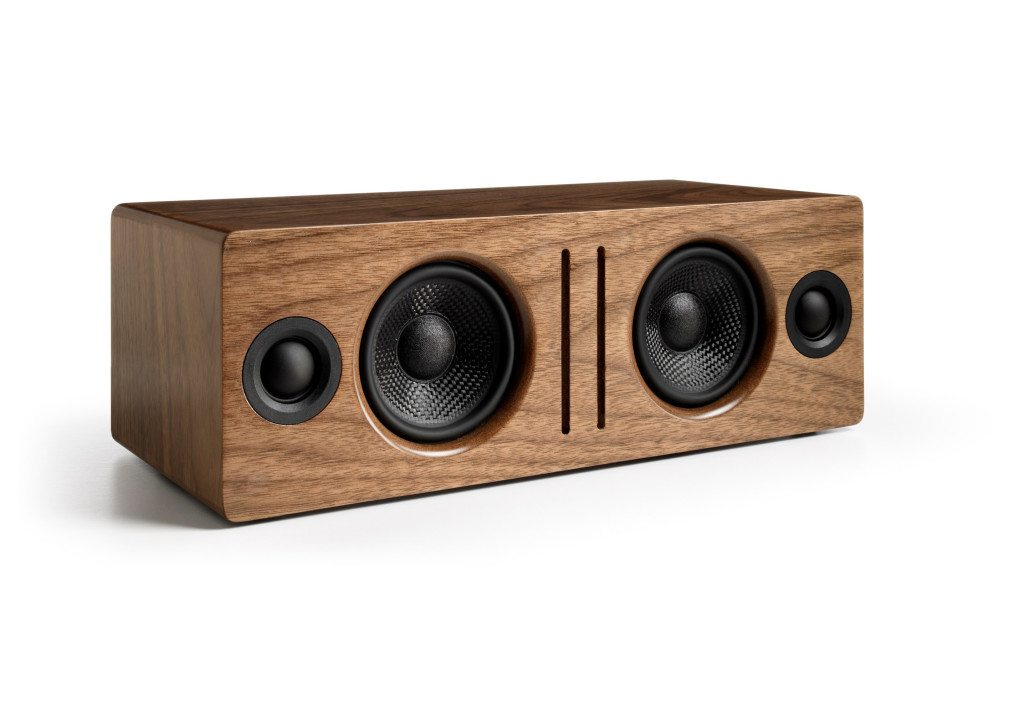 The Audioengine B2 ($299) is a Bluetooth speaker with some major power, and it happens to sound as good as it looks. It plays very loudly, and yet, it's simple but elegant design has some additional touches that make it hard to beat among its competitors.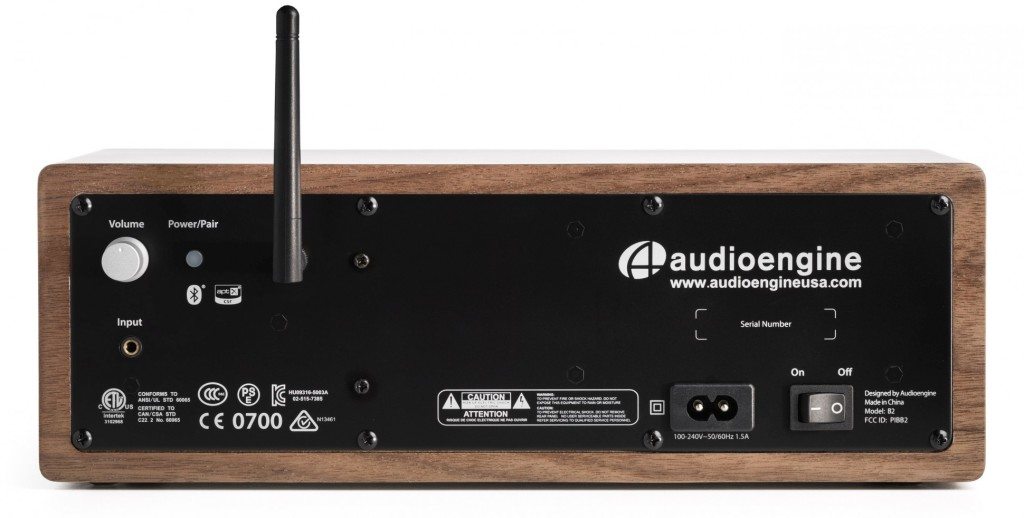 Audioengine B2 Build
Available in zebrawood, walnut or black ash, the Audioengine B2 measures 4-by-12-by-5.3-inch, and weighs in at around 10-pound. It's speaker grill magnetically snaps on and off, which covers the two tweeters and two woofers. The 0.75-inch silk dome tweeters are positioned on each end, while the 2.75-inch Kevlar drivers are located closer to the center.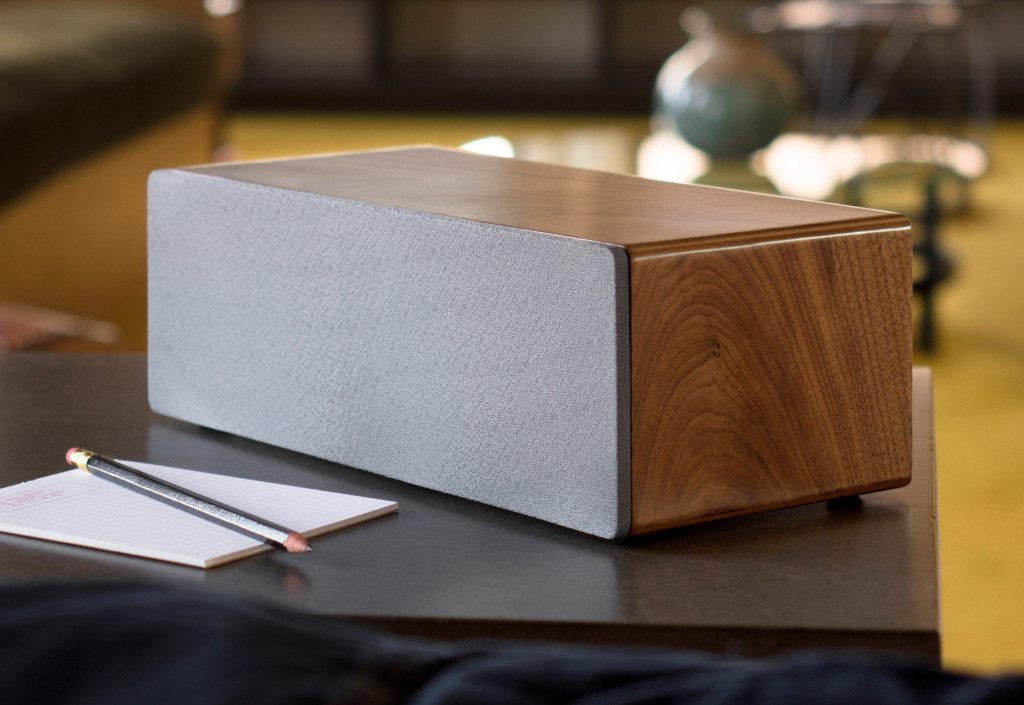 All said and done, this puppy has an output of around 60-watts. A double-slotted port is located in the center, helping to move air out of the enclosure. The back panel houses a volume knob, a bluetooth pairing button, the power button, a bluetooth antenna port and a 3.5mm Aux input.
Check out New Record Day's take…
B2 Performance

The B2 has a very rich but flat bass response, and the volume can get intense while offering clean playback.  There's also plenty of treble that never gets too blaring or harsh, with a bit of a mid-range push that's well balanced.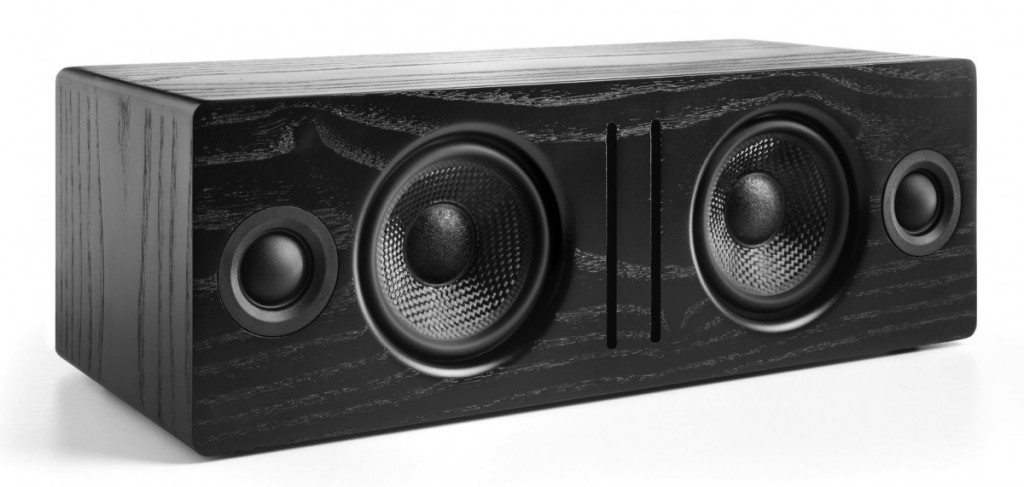 Given the layout of the tweeters, sound changes a bit depending if you're directly in front of the speaker, or off to the side. Having said that, the Audioengine B2 never sounds bad, though standing right in front of the system sounds a little better.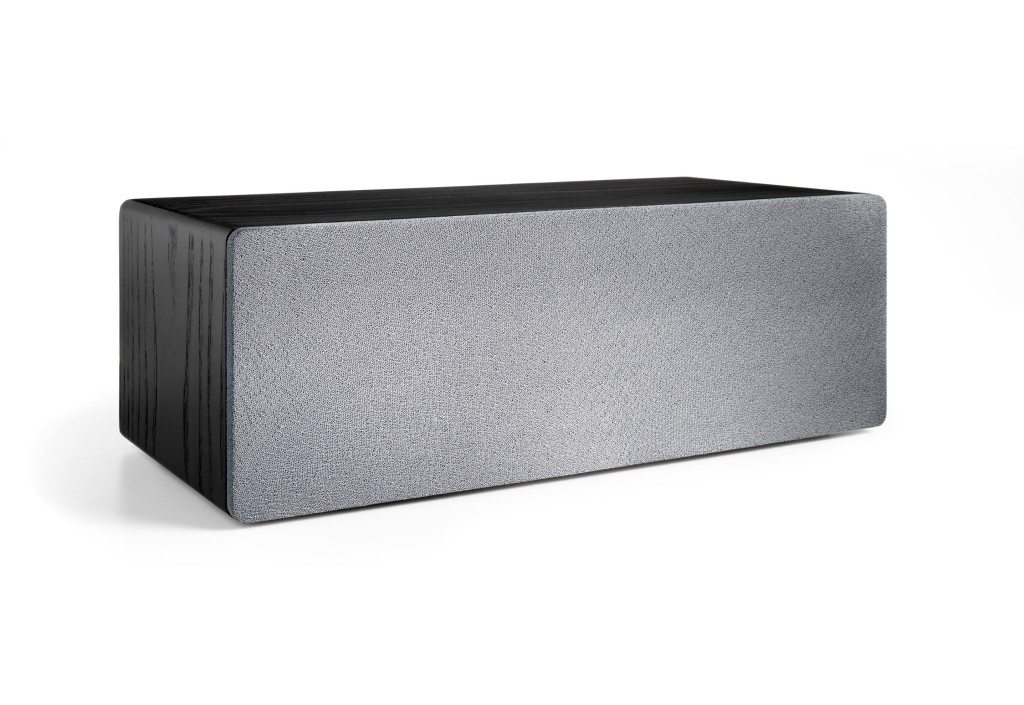 While the B2 is primarily meant for a table or desk, if you put it on a stand in a larger room, it will definitely fill the area with concert audio, certainly enough to have a party with.  Suffice it to say, the B2 sounds excellent for its size and power ratings. And with the bluetooth antenna, you could walk all around the house and still get a great signal.
Bottom Line
Sure, there are a little less expensive Bluetooth speakers for the home or office, but none offer the combo of sound and design quality as the Audioengine B2. The B2 plays loud, has strong bass, and no serious acoustic flaws. Since many of the B2's competitors are more expensive, the Audioengine starts looking like quite a bargain. And while the B2 might not be for those seeking thunderous bass, it still delivers very clean audio. Everything else here fits with the price, from the handsome design and ease of use to the accurate, audiophile-geared sound signature.
Bottom line, the B2 plays loud, sounds great, has a killer sound signature, and looks incredible. That's a pretty nice combo to have in a higher-end bluetooth portable at a price that falls in the middle of this category.