Instant film cameras are being resurrected. Companies like FujiFilm, Polaroid and Lomography have all come out with the modern-day instant camera, and because people used to love these things, today they're flying off the shelves. A device called the Prynt Pocket aims to jump on the bandwagon as an accessory to the iPhone. Prynt Pocket is a portable, ink-free printer that attaches to an iPhone and doubles as a camera grip, producing instant prints that can also be embedded with video data.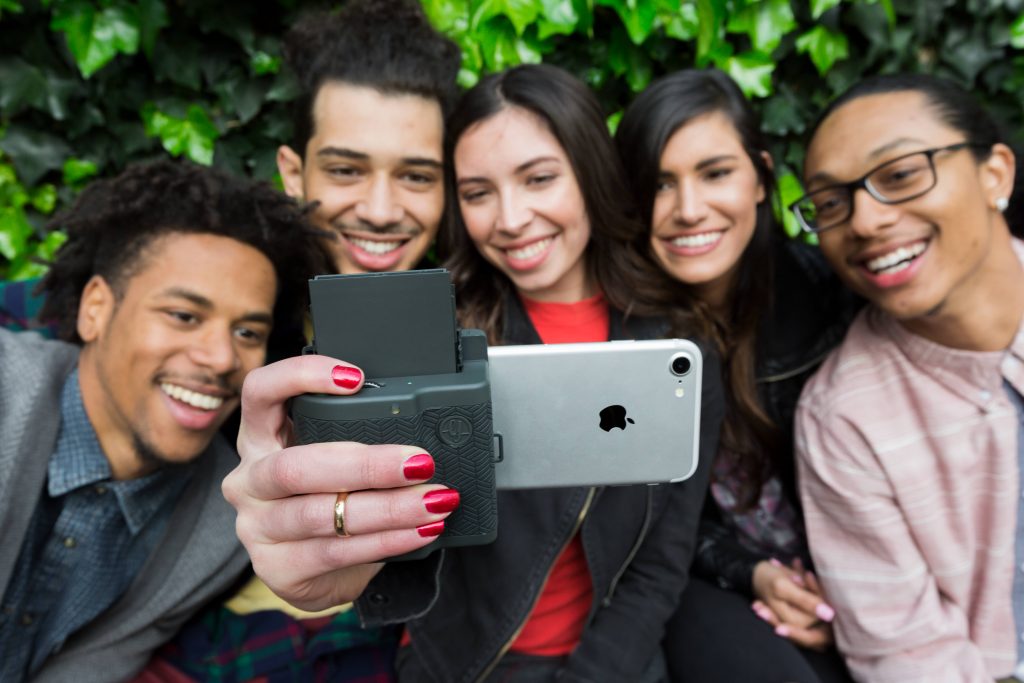 Prynt Pocket Features
Firstly, the Prynt Pocket gives you a super comfortable grip for your iPhoone, just like a traditional camera, and includes a shutter release at the top. But more importantly and certainly more cool, the grip itself contains a mini printer. The Prynt Pocket uses Zink paper, which has embedded ink crystals that are activated by heat. Since the system doesn't need ink cartridges, the company was able to keep the design small enough to sit on the back of an iPhone.
After you take a phone, you can edit the image inside the Prynt app using text and filters. You can also choose to embed a ten-second video inside the photo, where anyone with the physical copy can then use the Pyrnt app to scan the image and watch the video. You can then select and print photos directly from the phone, share on social media or even print photos from linked social media accounts.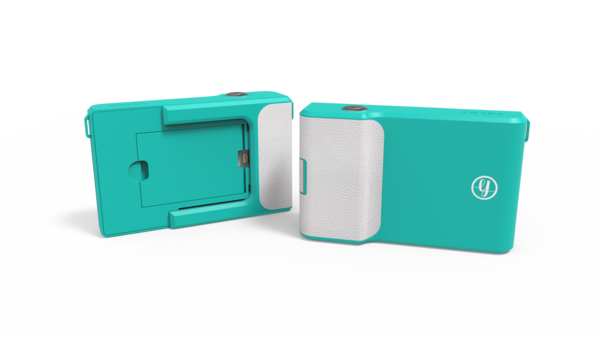 The prints themselves are Zink photos and measure 2″×3″. They also have an adhesive backing on them so you can affix them to a wall, refrigerator, bulletin board or whatever surface floats your boat. The inkless paper is smudge and tear resistant, ensuring a sturdy, long-lasting print.
"We are thrilled to bring Prynt Pocket to market after the success we have had with the Prynt Case," said Clément Perrot, Pyrnt COE and co-founder. "There is nothing cooler than being able to print a photo straight from your phone, and when you add in the augmented reality video feature, that takes photo-sharing to a whole new level. By turning a phone into an instant camera, everyone gets to experience the shared enjoyment of reliving fun and spontaneous moments through a printed photo."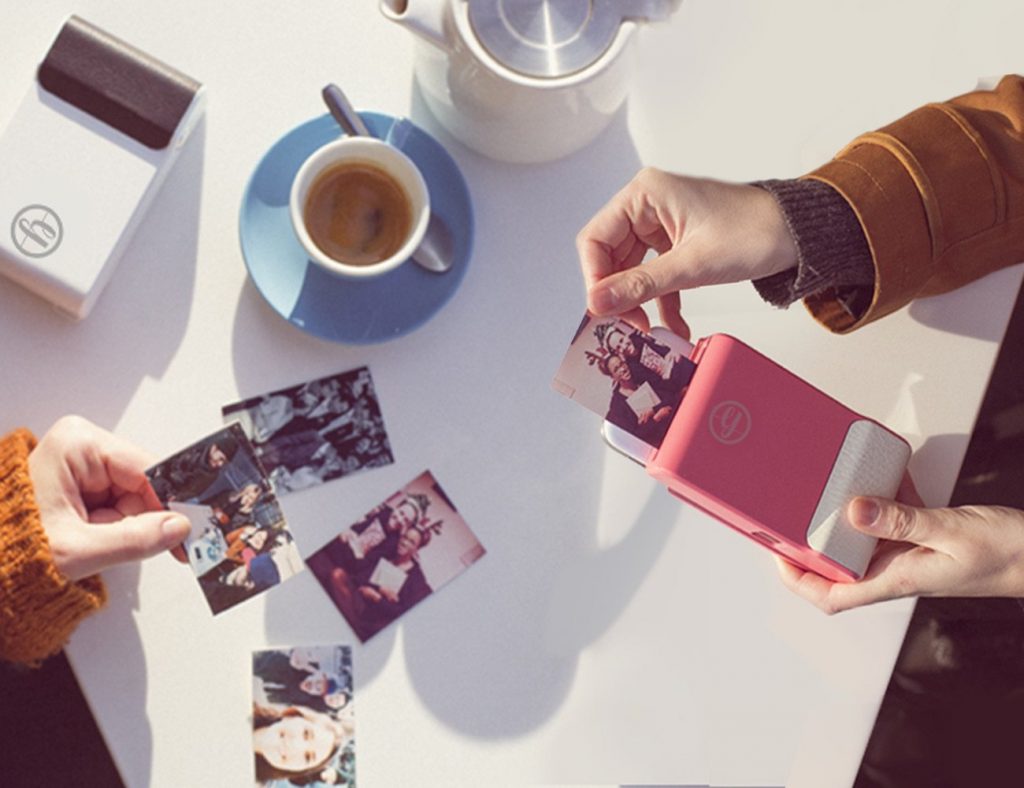 The Prynt Pocket, available in mint, graphite and cool grey, is compatible with the iPhone 5 and later, including Plus versions, with Android compatibility expected to launch soon. Incidentally, if you'd like to preview the launch of the Android version, you can visit their Kickstarter page here.  The iPhone portable printer retails for $149 and you can purchase it here.
Comment on this article and other GadgetGram content, visit our Facebook page, or our Twitterand Instagram feeds.