Last year Samsung came out with a new notebook dubbed the Samsung Notebook 9 laptop. It was a standard thin-and-light design that got a lot of things right, but didn't contain anything special like a 2-1 design or an HD display. It was simple and to the point.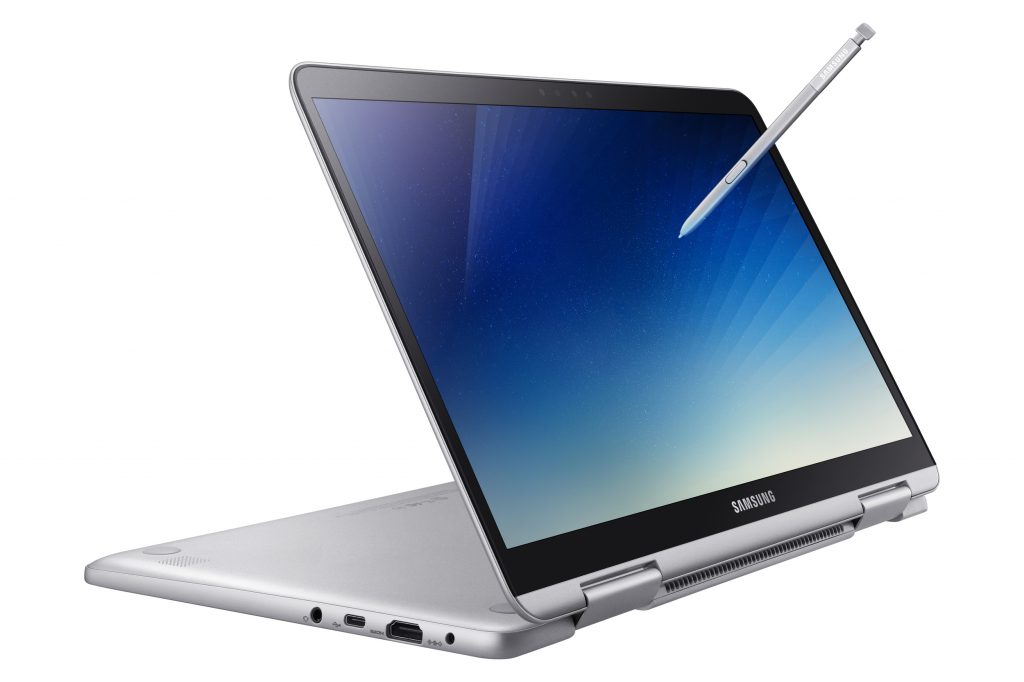 Earlier this year the Samsung Pro edition added a folding hinge for 2-in-1 tablet use and a stylus, and next year the company will fully revamp its lineup with four new devices. The new Notebook 9 Pen, which is much like a Surface device, will sport a built-in battery-free S Pen stylus, to go with a thoughtfully designed 2-in-1 hybrid laptop/tablet. The 13-inch devices comes with an 8th generation Intel Core i7 CPU, up to 16GB of RAM and up to 512GB of storage. Better still, it will only weigh 2.2 pounds thanks to its Metal12 magnesium-aluminum alloy shell.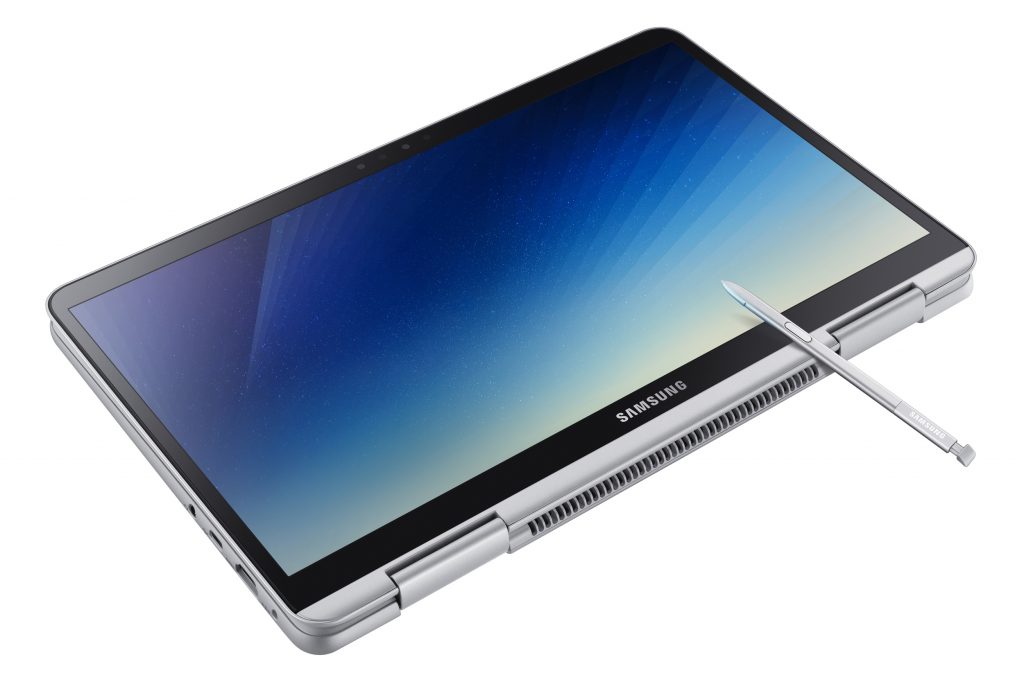 The three new Samsung Notebook 9 laptops are available in either 13.3 or 15-inch sizes, and they include up to 1TB of storage. The 15-inch version has an option for discrete graphics, but they share the Pen's CPU and RAM options.
All of these Samsung Notebook 9 laptops include Windows Hello support, fingerprint scanners and the 9 Pen includes IR scanning for facial recognition, while only the 15-inch has a Thunderbolt port.
Pricing and release dates are not available as of this writing, but we're sure CES 2018 will reveal all of the relevant information. They're due to arrive in the US during Q1.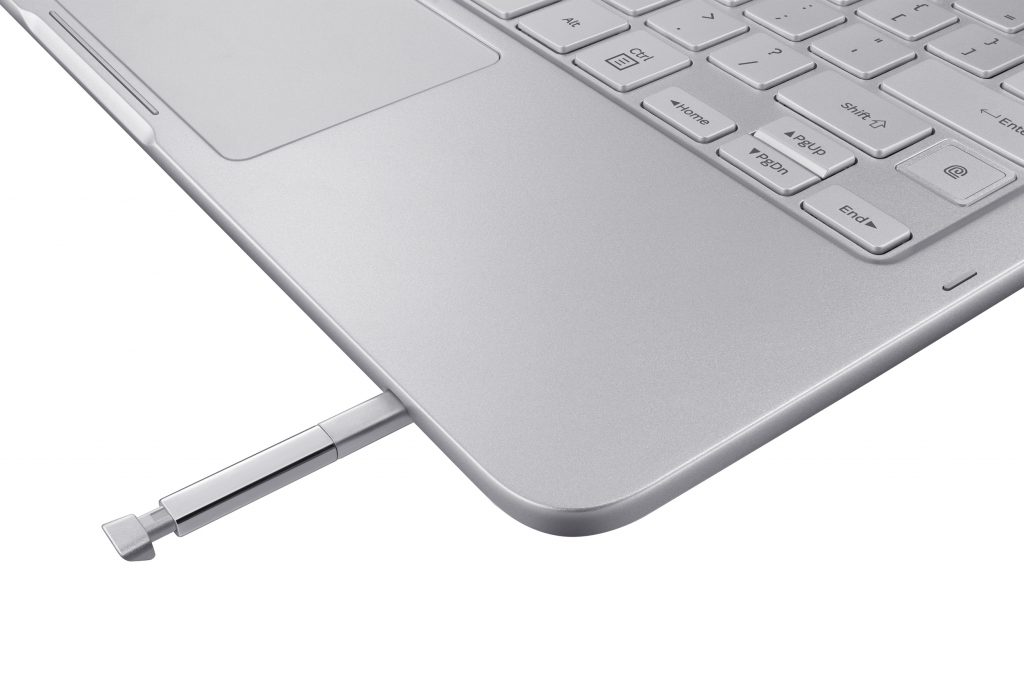 Samsung Notebook 9 Universal Features
Notebooks designed for mobility – both devices are among the thinnest in their class for easy portability, and working on-the-go. Made from Metal12™ complemented by Micro Arc Oxidation (MAO) technology, both devices are lighter than most metal laptops, yet durable with the advanced MAO treatment of oxide coating on the surface to ensure to-do lists get finished regardless of where life takes you.
Added security and convenience – both devices come with Windows Hello built-in for secure authentication through the fingerprint sensor without having to type in a password, while the Notebook 9 Pen also features an IR front-facing camera for facial recognition login through Windows Hello. Both PCs feature the Privacy Folder for storing sensitive data.
High-quality performance – combining the best in portability with a high-quality display and strong performance, the RealView display brings a bright and accurate premium image, with lifelike colors and incredible brightness ideal for using the device both indoors and out. Both devices also feature the latest 8th  generation Intel Core i7 processor and Samsung Dual Channel Memory for quick speeds to handle jobs like running multiple programs or viewing and rendering high-quality graphics without reduced performance or speed.
Productivity and collaboration – Samsung offers several tools that appeal to tech-savvy professionals such as Samsung Link Sharing, which allows users to transfer videos, photos and documents stored on their PC to another computer or smart device*. Additional software solutions available on both devices include Samsung Message that enable users to send messages from their PC to contacts saved on their smartphone**, as well as pre-installed Voice Note for voice-activated note taking, and Studio Plus for custom content creation and editing.
Comment on this article and other GadgetGram content, visit our Facebook page, or our Twitterand Instagram feeds.