DJI's Osmo Mobile set the standard for shooting stabilized smartphone videos, and now the company is following up with the unveiling of their new DJI Osmo Mobile 2, a redesigned sequel meant to make mobile videography more accessible to everyone. And the best part? It comes in at a very affordable $129.
The new Osmo uses the same three-axis gimbal for stabilization that the original did, but DJI gave the rest of the body a substantial redesign. To keep the price down, DJI has made the new Osmo out of high-strength modified nylon instead of metal. It's still very sturdy, especially considering it's slated to sell for much less than the original. Also new is a 1/4-inch mount on the bottom of the DJI Osmo Mobile 2 for placing it onto a tripod for more complex or prolonged shoots.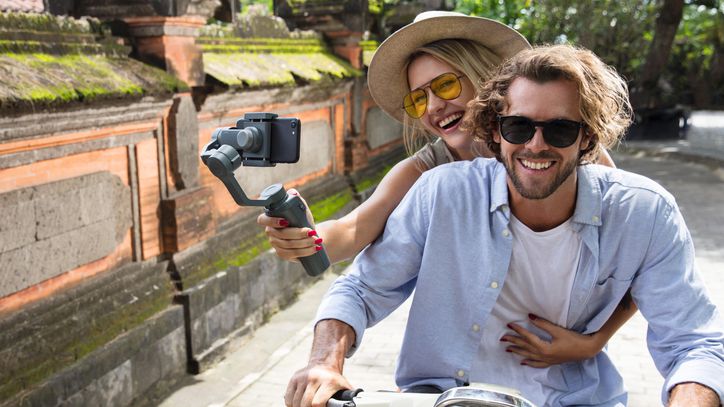 Additionally, a modified clamp that swivels to accommodate landscape AND portrait shooting is included, a must for those looking to capture super-smooth Instagram stories without having to tilt their hands. There's also a switch from removable batteries to a sealed cell battery, which will last around 15-hours on a single charge.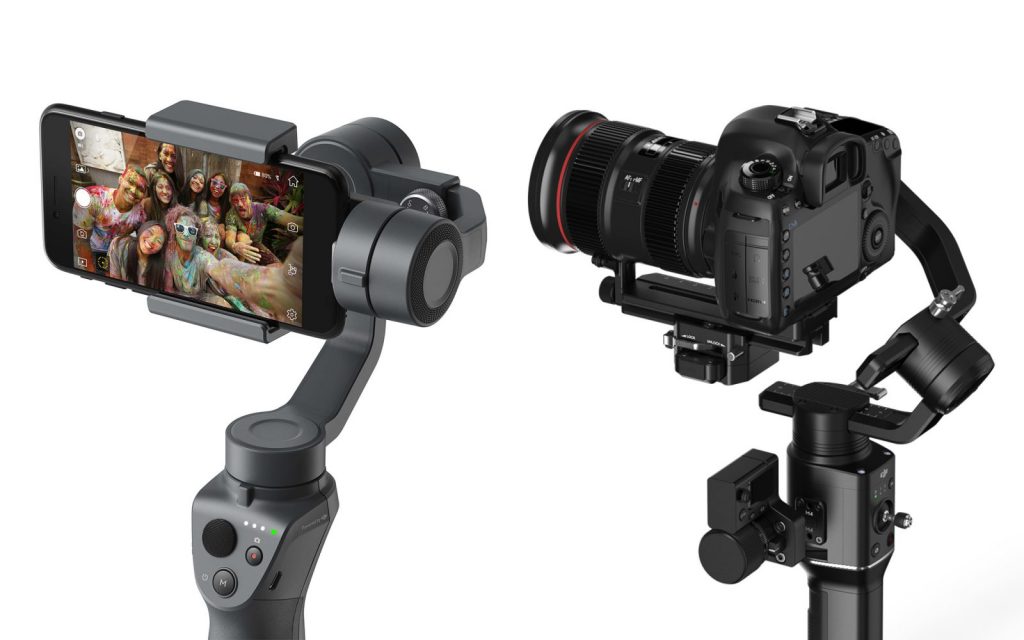 DJI also tried to simplify the controls. The trademark trigger is gone, the power switch has been replaced with a mode button on the front of the grip and the shutter and record buttons have been combined into a single key. The addition of a zoom slider also means you can get in close on a subject without having to use your other hand. This makes the DJI Osmo Mobile 2 a little more intuitive for people who have never picked one up before.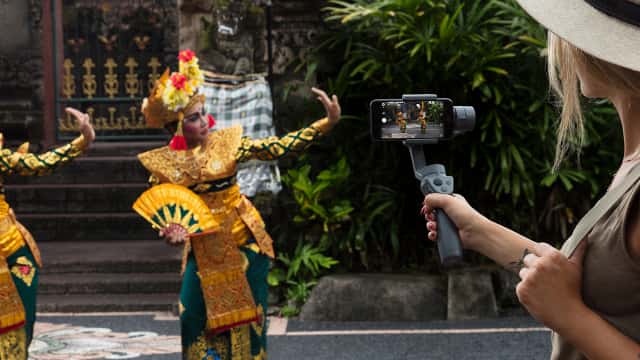 The DJI Osmo Mobile 2 is set to debut as an Apple Store exclusive on January 23 before going on sale through DJI and its retail partners in early February.
Comment on this article and other GadgetGram content by visiting our Facebook page, or our Twitter and Instagram feeds.