"As music lovers, we are always looking for ways to make our listening experience better," says the AIUR team. Rather than relying on a remote or physical controls on the speaker itself, the AIUR lets you to pair, change songs and adjust volume with a simple hand motion.
The technology behind these is this: The AIUR emits a specialized infrared light, and when you wave your hand, a 15mm sensor module paired with a number of pattern-recognition algorithms are able to restructure a 3D model of your hand. The algorithms then analyze these different gestures, and the sensor module turns this data into commands for the speaker.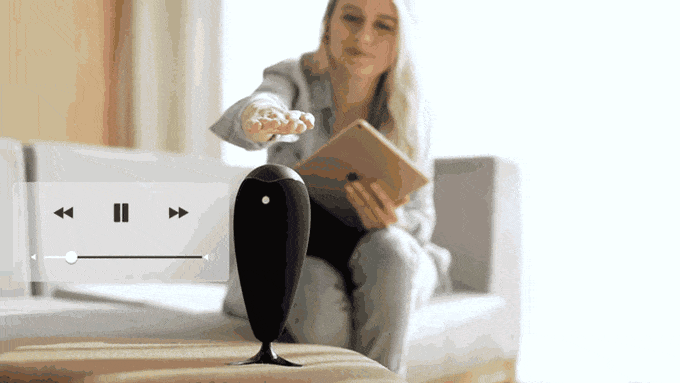 "We wanted great sound combined with convenience and total music control, and were frustrated with the shortcomings of other gesture-control devices on the market," says AIUR. "For AIUR, we applied the most advanced pattern-recognition techniques and sensor available to create a speaker that would function so smoothly that it feels like magic."
And with gesture control also means great fidelity. The AIUR team worked to ensure that your podcasts and tunes will sound awesome. The speaker uses DSP technology and 3D surround sound to deliver top-notch bass performance through its two stereo speakers. The system also includes both a desktop tripod and a floor stand so you can position your speaker appropriately.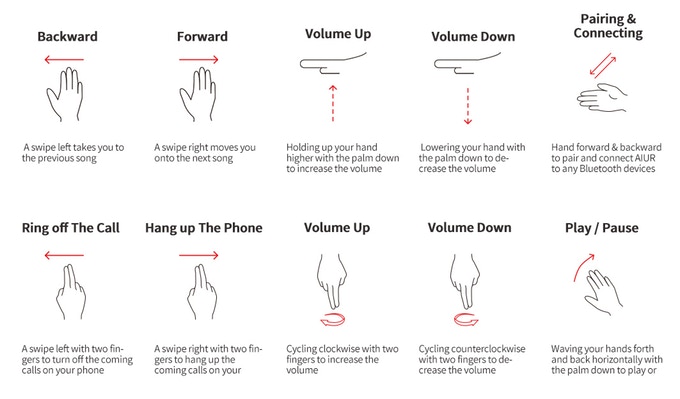 The AIUR speaker connects to mobile devices using Bluetooth 4.2, and its rechargeable 6000mAh on-board battery gives you more than 12-hours of streaming content. The speaker exterior is also water resistant.

With just under 2-weeks left in its campaign, the AIUR has already exceeded its initial fundraising goal. The AIUR runs $79 as an early bird special, and it's scheduled to deliver in July.
Comment on this article and other GadgetGram content by visiting our Facebook page, or our Twitter and Instagram feeds.