The new BMW charging system will work with many of the German carmaker's plug-in hybrid electric vehicles, beginning with the 5-series 530e iPerformance. It will also be available to European customers by the end of the summer and will also land in the U.S., albeit as a pilot program limited to 530e drivers in California.
BMW's charging technology comprises a base pad with an integrated primary coil that can be installed not only in a garage, but also outdoors. A secondary coil is located in the underside of the vehicle.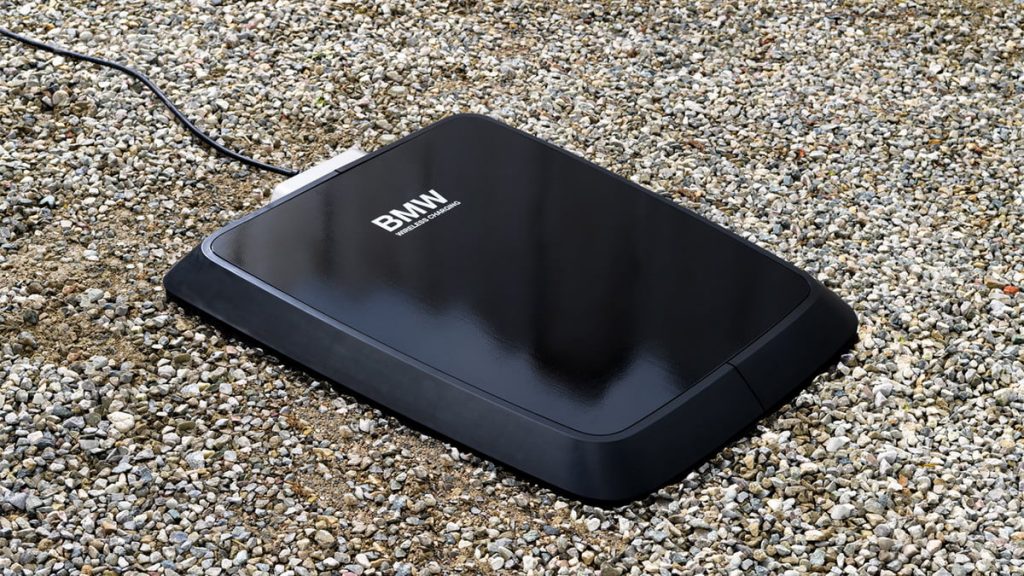 "An alternating magnetic field is generated between the two coils, through which electricity is transmitted without cables or contacts at a charge rate of up to 3.2kW," a BMW spokesperson explains. "This form of power supply to the high-voltage battery is extremely convenient for customers and involves a charging time of around 3.5 hours."
To give a high-level idea of how the BMW wireless car charging system works, when the driver parks over the pad in a car that has the wireless technology, blue lines on the car's display guide the driver to the precise position to enable charging to begin. Green circles appear when the vehicle is perfectly aligned. Charging starts automatically the moment you turn off the ignition. It's very simple.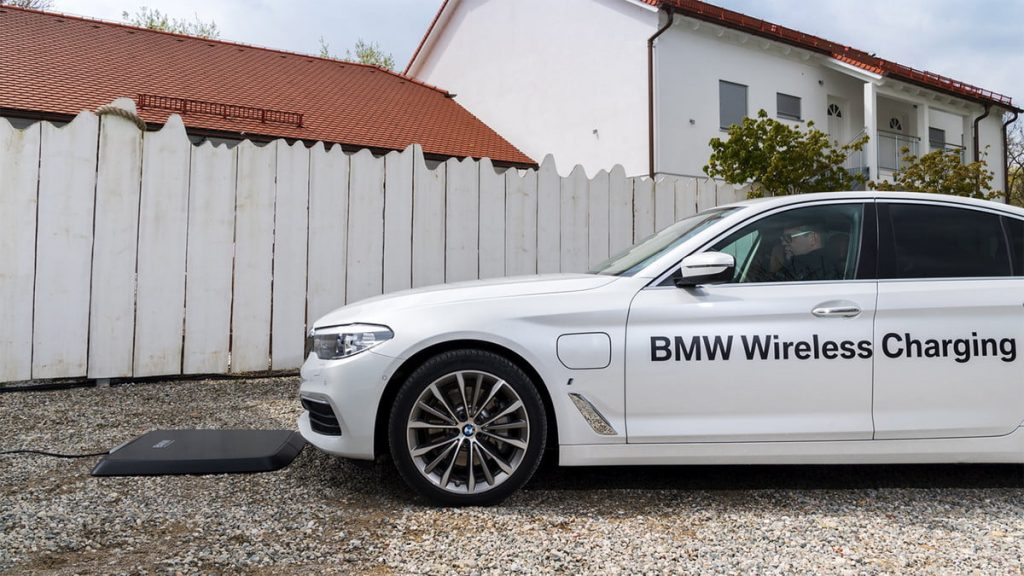 An app keeps the driver informed of charging progress, and will also alert the driver to any disturbances to the process such as a pet or other animal resting on the pad. For the safety conscious, BMW says the inductive charging system's field strength falls well within regulatory limits, while the electromagnetic radiation it produces is less than that of a typical kitchen hotplate.
BMW's inductive charging technology has been several years in the making, with the company first revealing plans for the system in 2014 as part of a collaborative effort with Daimler. The automaker's introduction of the technology may have been slow, but with a bunch of other car makers like Tesla working on similar systems, we can expect to see more rapid developments before too long, making charging electric vehicles a very convenient process.
Comment on this article and other GadgetGram content by visiting our Facebook page, or our Twitter and Instagram feeds.