Apple's AirPods are widely convenient, but they're not perfect. One of the major shortcomings of iPhone's wireless headphones is the fact that they're, well, wireless, and aren't compatible with anything lacking Bluetooth. Twelve South, which has a reputation for making attractive, smart Apple peripherals, thinks it's solved the problem with AirFly ($40).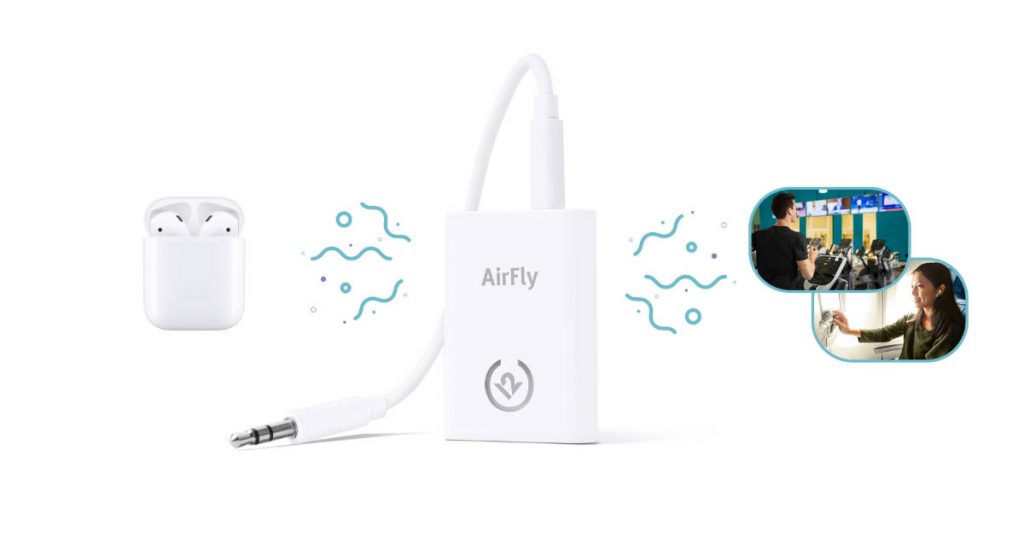 The AirFly Bluetooth-broadcasting dongle allows your AirPods to be compatible with pretty much anything with a 3.5mm headphone jack. As you might expect, given its name, the AirFly was made for in-flight entertainment. Twelve South's offering is sleek and slimmer than your the AirPod charging case, but a little longer. It's charged through a micro-USB port, and connects your AirPods (or any other other wireless headphones or earbuds) to anything with a 3.5mm audio jack. The company adds that it'll last for about eight hours of audio playback, which is longer than Apple's wireless earbuds last.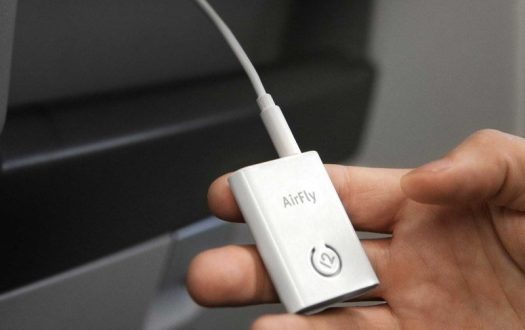 The AirFly dongle essentially give you your favorite Bluetooth headphones the ability to work with older tech lacking wireless connectivity. It's also great at the gym, where treadmill and other cardio machines equipped with 3.5mm audio jacks can now accommodate your wireless headphones with the AirFly. The device is lightweight enough to hang from the tensile strength of most headphone cables.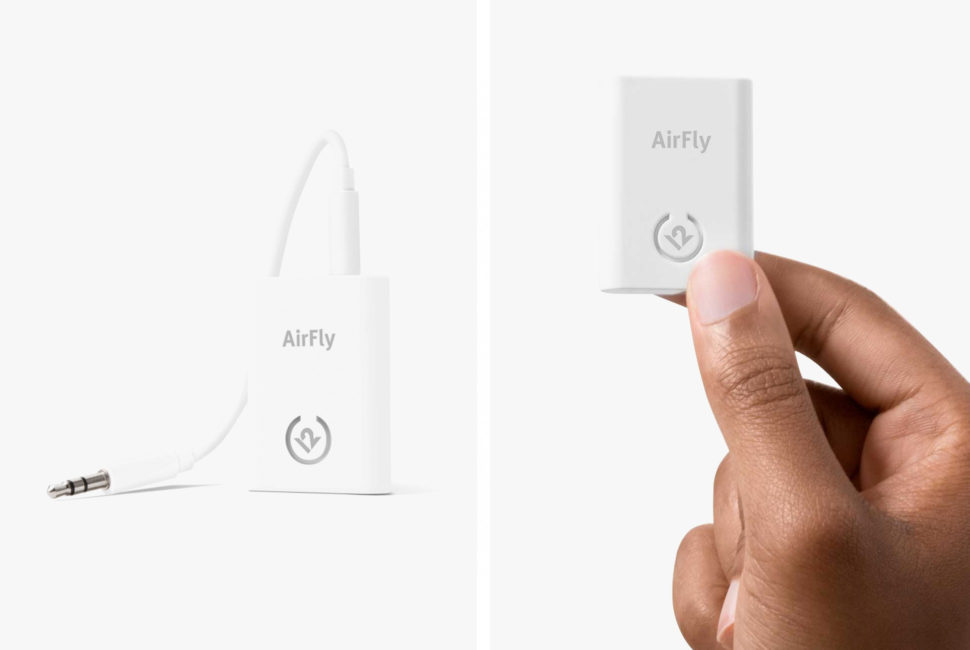 The biggest challenge might be remembering how to tether AirPods to something other than your iPhone. Fortunately, Twelve South provides a simple manual to ensure you're linking your headphones properly. Also, you'll have to re-sync AirPods to your phone once you're done using them with the AirFly.
Comment on this article and other GadgetGram content by visiting our Facebook page, or our Twitter and Instagram feeds.