Any filmmaker or pro photographer will tell you that backing up your stuff is vital, especially in the field and on the go. This is especially true for photographers specializing in harsh outdoor environment shots who many times find themselves in remote places where the elements and other hazards are a constant threat to their valuable electronic equipment. Fortunately, these folks have a new rugged option for keeping their data safe, even when they are working far off the grid.
The SanDisk Extreme SSD line of storage products was built specifically with adventure filmmakers and photographers in mind. They feature an IP55 rating in terms of water, shock and dust protection, which means that while these drives shouldn't be dunked completely in water, they should have no trouble operating during rainstorms or the occasional water splashes. They are also built to survive accidental drops thanks to a lightweight, yet sturdy outer shell designed to absorb impacts and keep the internal components safe.Technical spec-wise, SanDisk says the drives are capable of read speeds of up to 550 MB per second, which means lightning-fast data transfers even when moving large files around. The solid-state storage devices also offer compatibility with both Mac and Windows computers, promising plug-and-play compatibility no matter which operating system you like.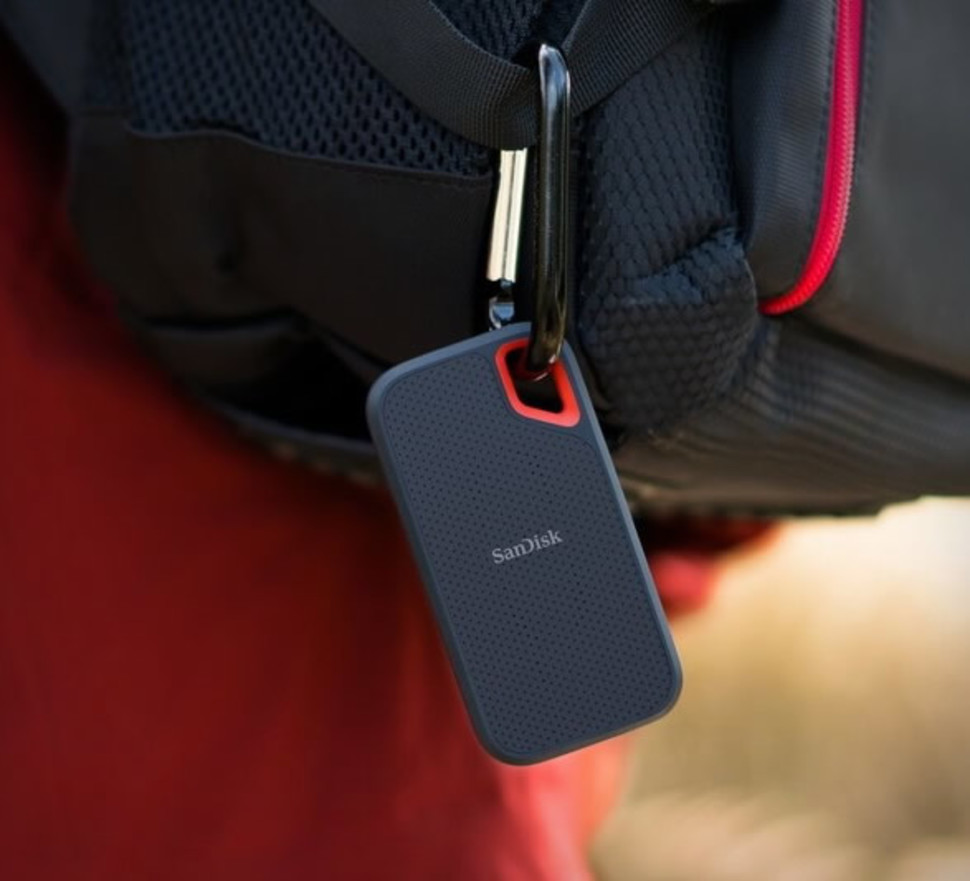 The SanDisk Extreme SSDs are equipped with an onboard USB-C port, and ship with the appropriate cable, as well as a USB-C to USB-A adapter to ensure that they work equally well with legacy laptops as they do newer models.
Portability is always a concern when carrying extra equipment into the deep corners of the earth, but SanDisk went to great efforts to make these SSD drives as small and light as possible. The result is a backup drive that is smaller than a smartphone, yet still offers plenty of capacity at a reasonable price. The Extreme SSD is currently available in 250 GB, 500 GB, 1 TB terabyte, and 2 TB sizes. Those drives sell for $100, $150, $315, and $640 respectively.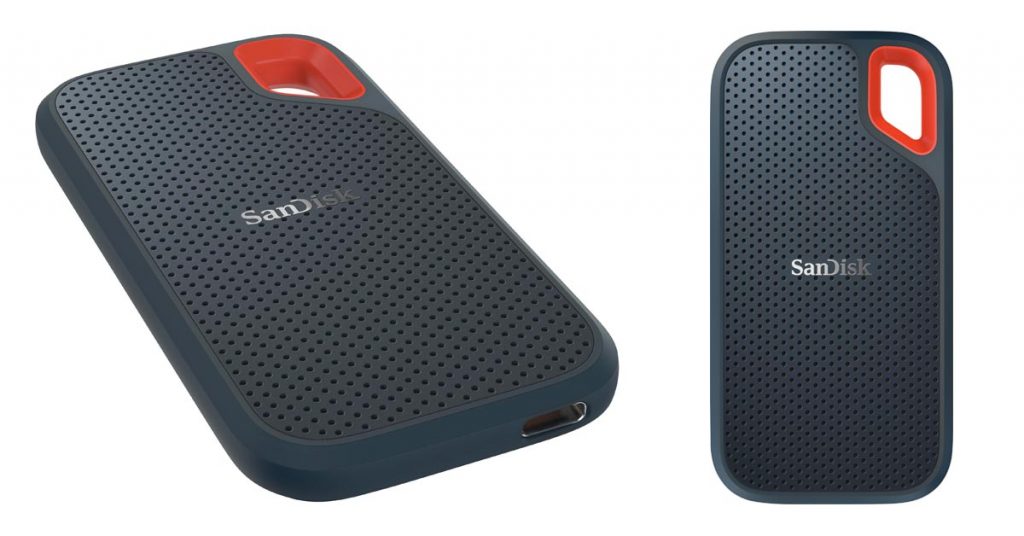 Comment on this article and other GadgetGram content by visiting our Facebook page, or our Twitter and Instagram feeds.