Mercedes-Benz just unveiled its first electric vehicle under the EQ brand. The Mercedes Benz EQC 400 4Matic is the company's crossover entry into electrified vehicles. With a space-age design, the Mercedes Benz EQV will hit the US in 2020.
The all-wheel-drive Mercedes Benz EQV uses two differently configured motors, one in the front and back. When the vehicle is under light and medium load, only the front motor is engaged. The rear motor meanwhile is there for heavier loads and for sporty performance, thanks to the 402 horsepower and 564 foot-pounds of torque it has under the hood. Mercedes says the EQC can do zero to 60 in 4.9 seconds. So it's no slouch off the line.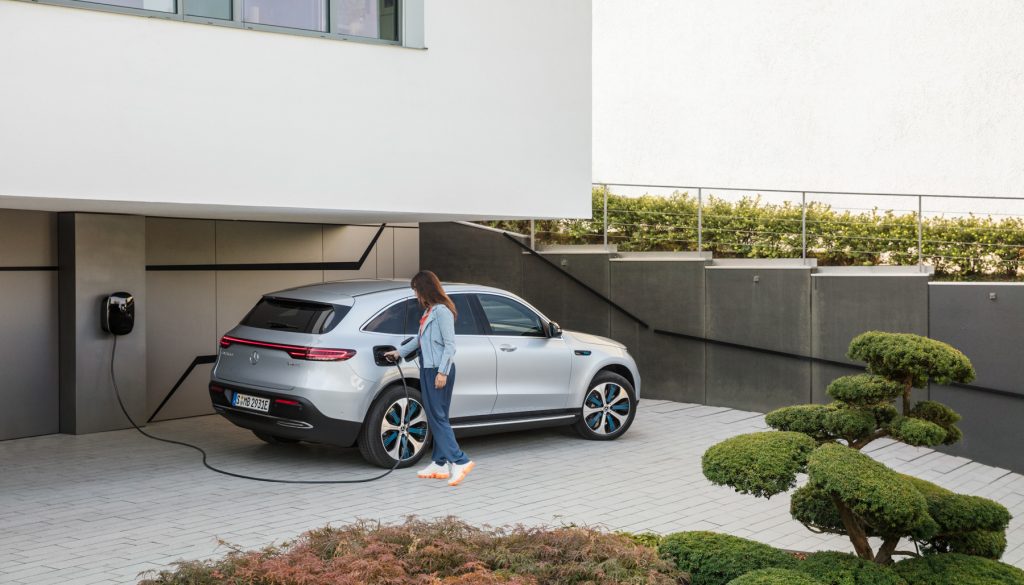 The Mercedes Benz EQV has an 80kWh battery pack running under the floor of the vehicle. The automaker says that car will support DC fast charging and will go from 10-90% percent in 40 minutes via a 110 kW power source. A full charge will give you about 200 miles of road time.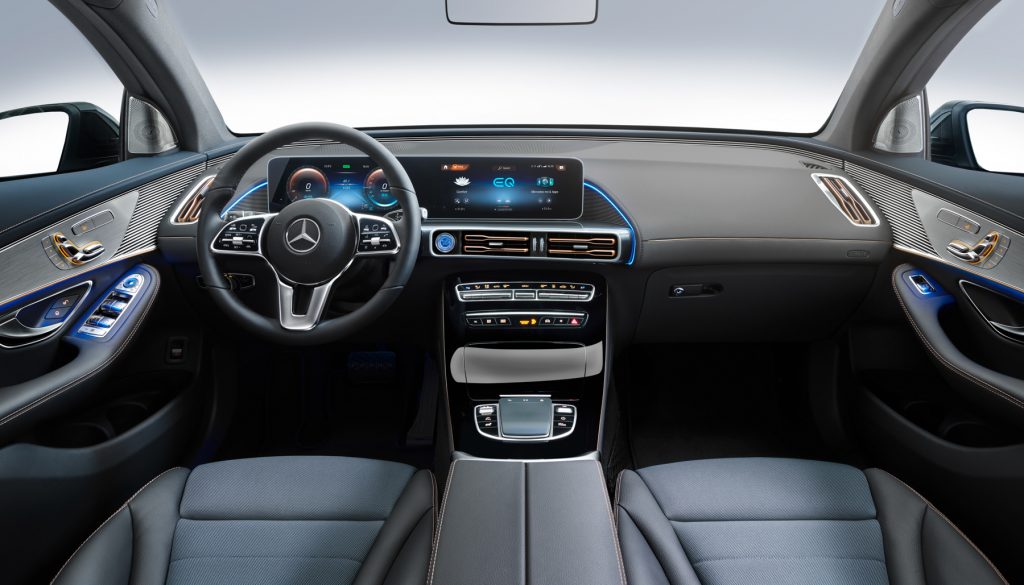 The interior of the Mercedes Benz EQV is sharp, with rose-gold accents and dual 10.25-inch cockpit displays above the dash, one for media and the other for the instrument information.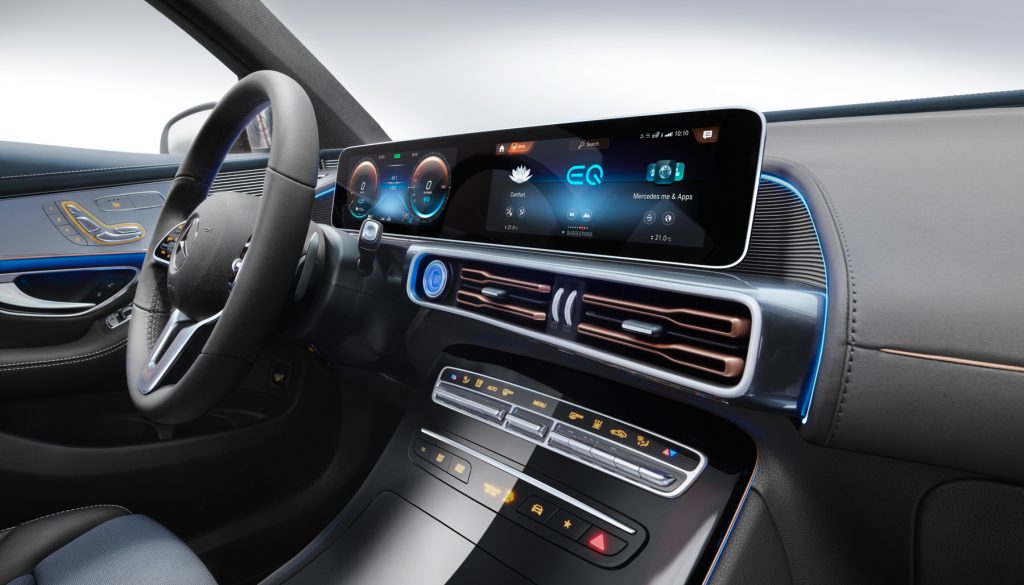 Additionally, the latest Mercedes-Benz tech will be available in the car when it launches. That includes the new MBUX infotainment system with its nice voice control. The system will also have additional features for the EQ line including the ability to find nearby chargers.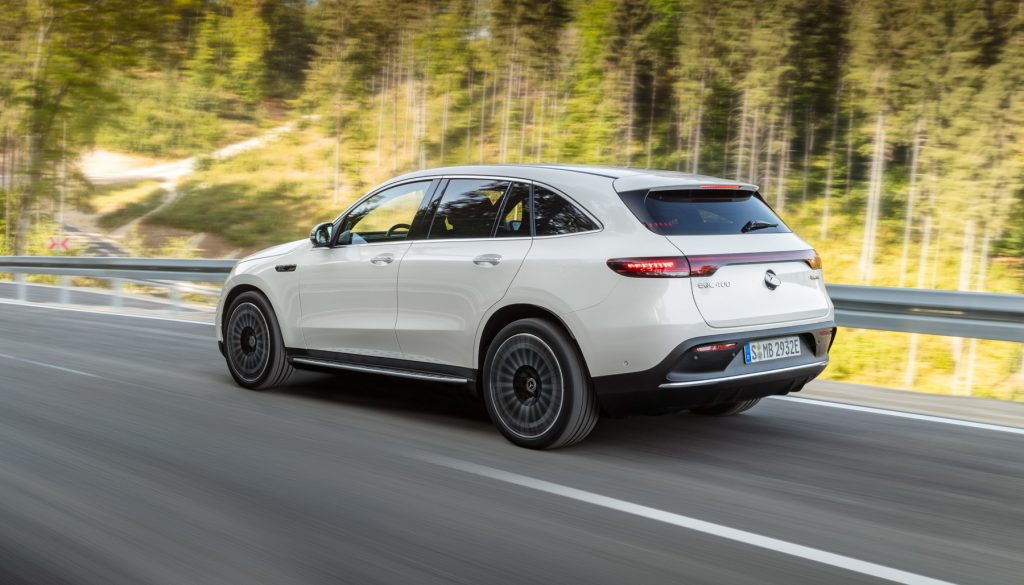 It will also have ECO Assist, which helps create an efficiency map of a route using speed limits, gradients, traffic circles and intersections to tell the driver how to drive efficiently. Also, with a combination of a haptic accelerator and lights on the dash, Mercedes says it'll help make drivers more efficient.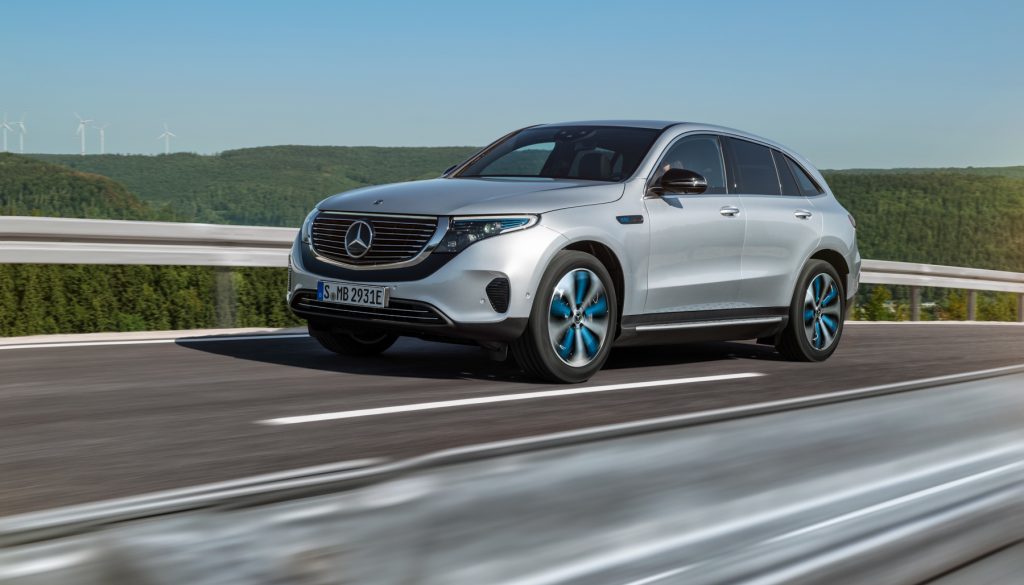 Behind the wheel, the latest version of Distronic — the automaker's suite of driver-assistance features — includes slowing a vehicle down while in adaptive cruise control for corners using high-quality mapping and street signs.
Pricing for the Mercedes Benz EQV is unknown, but this model and many more electric models are coming from Mercedes. Apparently, the automaker will be investing 10 billion euros in the EQ portfolio and over a billion in battery production.