Microsoft has been diving head first into hardware from mice to the Xbox to the Surface tablets and laptops, and they're now in the noise-canceling headphones business with the new Microsoft Surface Headphones.
The $349 Surface Headphones is a great first stab. The sound is satisfying if a bit neutral in its tuning. The low end is there, but it's not accented as much as, say, Beats headphones. The mids and highs don't sound muddy, but they are also not as crisp as I would like for cymbal crashes.
Overall, the sound feels slightly subdued and not as crisp and warm as some. Neutral might be what you're looking for, but in that tuning, the high end loses some of its magic. The low end is better represented, but even that is slightly squelched. It feels like Microsoft was going for a happy medium hoping to appeal to as many people as possible.
Making the headphones appeal to a large swath of the population has also resulted in a comfortable wearing experience. The flexible band has been engineered to fit most heads without putting undue pressure on the wearer's ears or skull. The soft memory-foam materials is quite comfortable, and the band also has smooshy material that caresses the top of your head. The headphones are comfy and they should be great for long plane rides.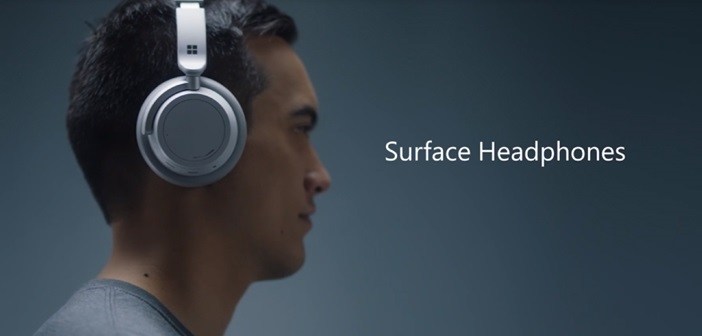 Noise cancelling works like a charm. It cuts out a lot of noise. Microsoft added the ability to adjust the strength of the noise-canceling. The headphones have 13 levels of ambient noise, including one that actually slightly amplifies what's going on around you.
It seems like a weird feature to actually enhance the noise around you, but it's actually a great way to listen to music while still being able to interact with others. It's also something others in the market are adding to their headphones. Cortana also works with these suckers. You can ask Cortana questions using the iOS and Android apps or via a Windows machine and she answers them without much bother. You can also add things to your calendar, start phones calls, send emails and generally do the things you expect from a voice assistant. The rub is that Cortana robs the headphones of precious battery life.
The Surface Headphones will last up to 15 hours on a charge. Microsoft is mulling an update that would allow users to turn off Cortana to get more battery life. Also, any smartphone you connect these headphones to will already have a voice assistant that you can use. Siri, Google Assistant — they'll work with any Bluetooth headphones with a mic. You just use the wake word while wearing the headphones and your Apple and Android devices react.
Even with the strange inclusion of Cortana, Microsoft has built a very nice pair of headphones for its first try. It pulled together people from within the company from a bunch of different departments to make this happen. And while the first Xbox was a triumph and the first Surface tablet was less so, the Surface headphones land somewhere in the middle. A great first start, but they're not going to unseat the reigning headphone champions like Sony and Bose. But they're in the running, and that's a good start.