If you're looking for the latest in digital photo frames, check out the Aluratek 8″ Hi-Def WiFi Digital Photo Frame. With even more advanced tech than previous models, the new 8″ AWDMPF208F handles all of your digital memories, and sports a very sleek 8″ IPS LCD touchscreen that displays your photos in fine detail and super rich colors. The touchscreen also allows you to navigate through features and menus with ease.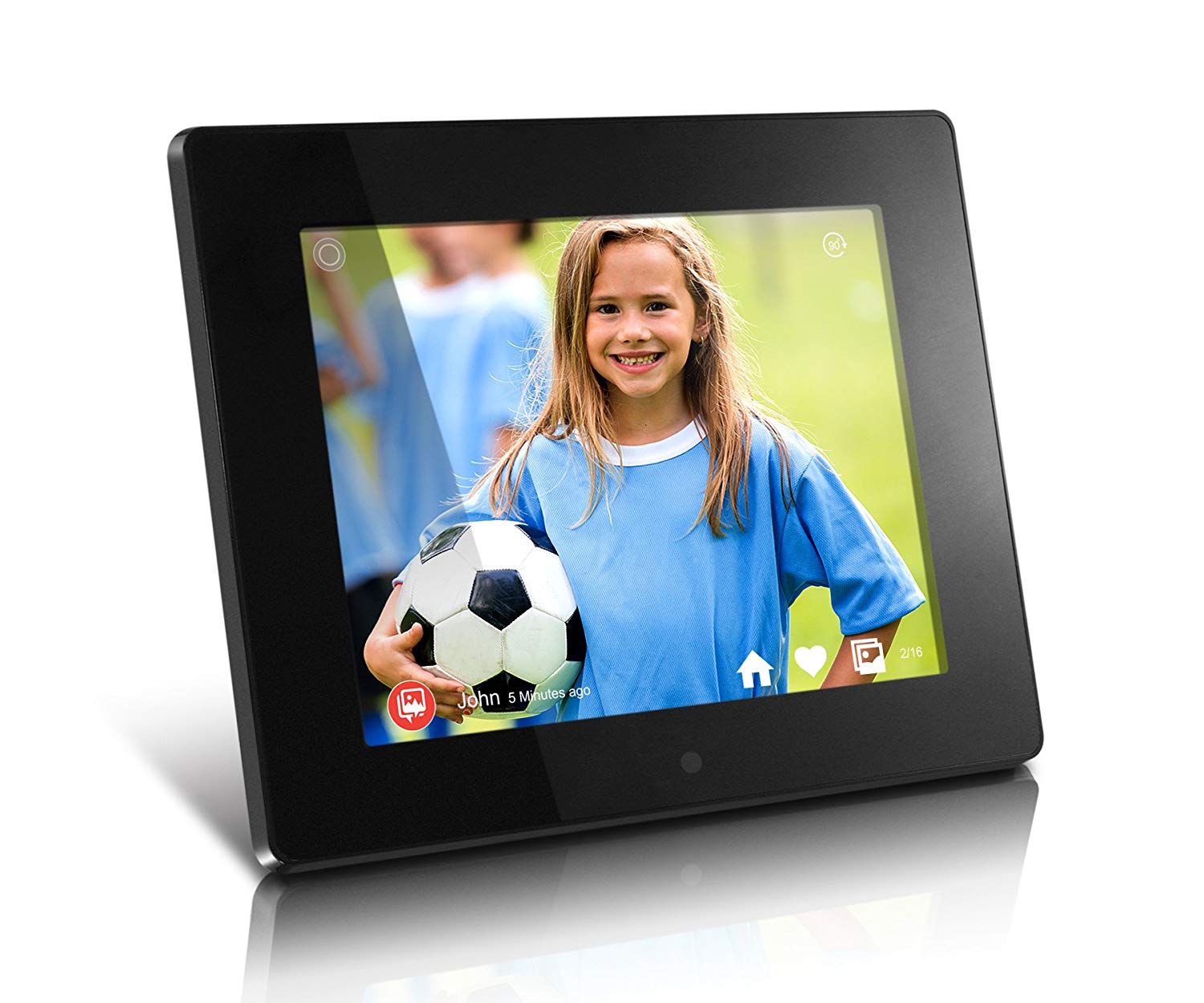 Overview and Setup
The Aluratek AWDMPF208F sports 8GB of built-in storage, which can handle years of photos, housed right on the device. If that's not enough memory, it also supports microSD cards up to 32GB and USB flash drives for virtually infinite memory. On-board Wi-Fi lets you instantly share your photos, or you can transfer photos from your PC via USB.
Setup is a breeze. In fact, there's virtually none. It works right out of the box, and the menus are quite intuitive, allowing you to customize everything from picture display options to picture transfer options. It also has no software to install. Everything is built right in the device.
As far as sharing your photos, Wi-Fi is an obvious option, as we mentioned, but you can also sync the frame to your Twitter and Facebook accounts, or to Aluratek's photo cloud app. Any image you post with your tablet or smartphone will transfer directly to the frame.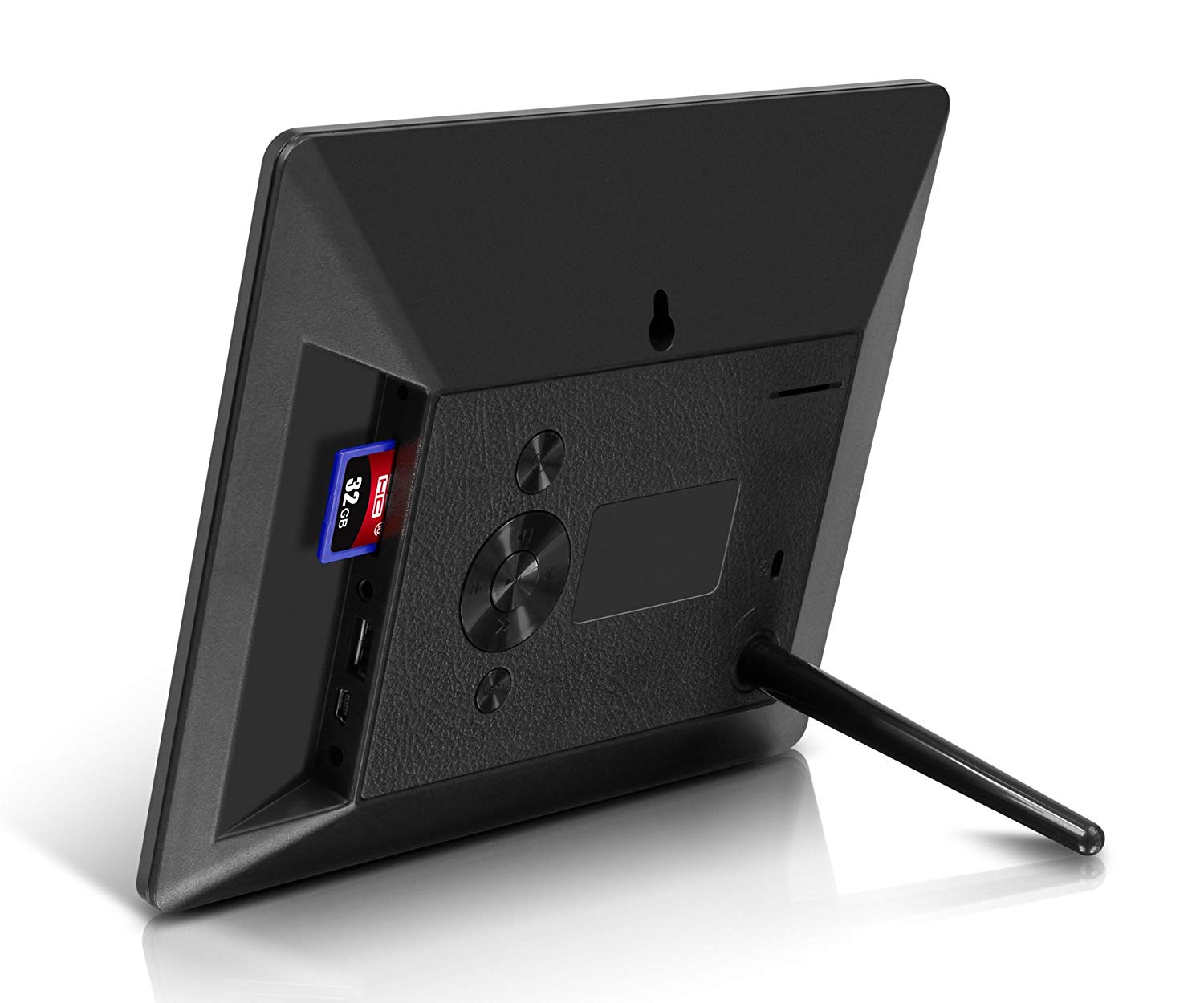 Viewing and Use
The Aluratek AWDMPF208F also has some fancy new features, such as setting up photo slideshows with background music, or configuring them to display photos in various display and transition modes. Photos are automatically resized to fit the LCD screen in a 4:3 aspect ratio.
Besides photos, the AWDMPF208F also plays music and videos through the frame's integrated stereo speakers. The frame includes an alarm, weather, calendar and clock, making it somewhat similar to a dumbed-down featured tablet.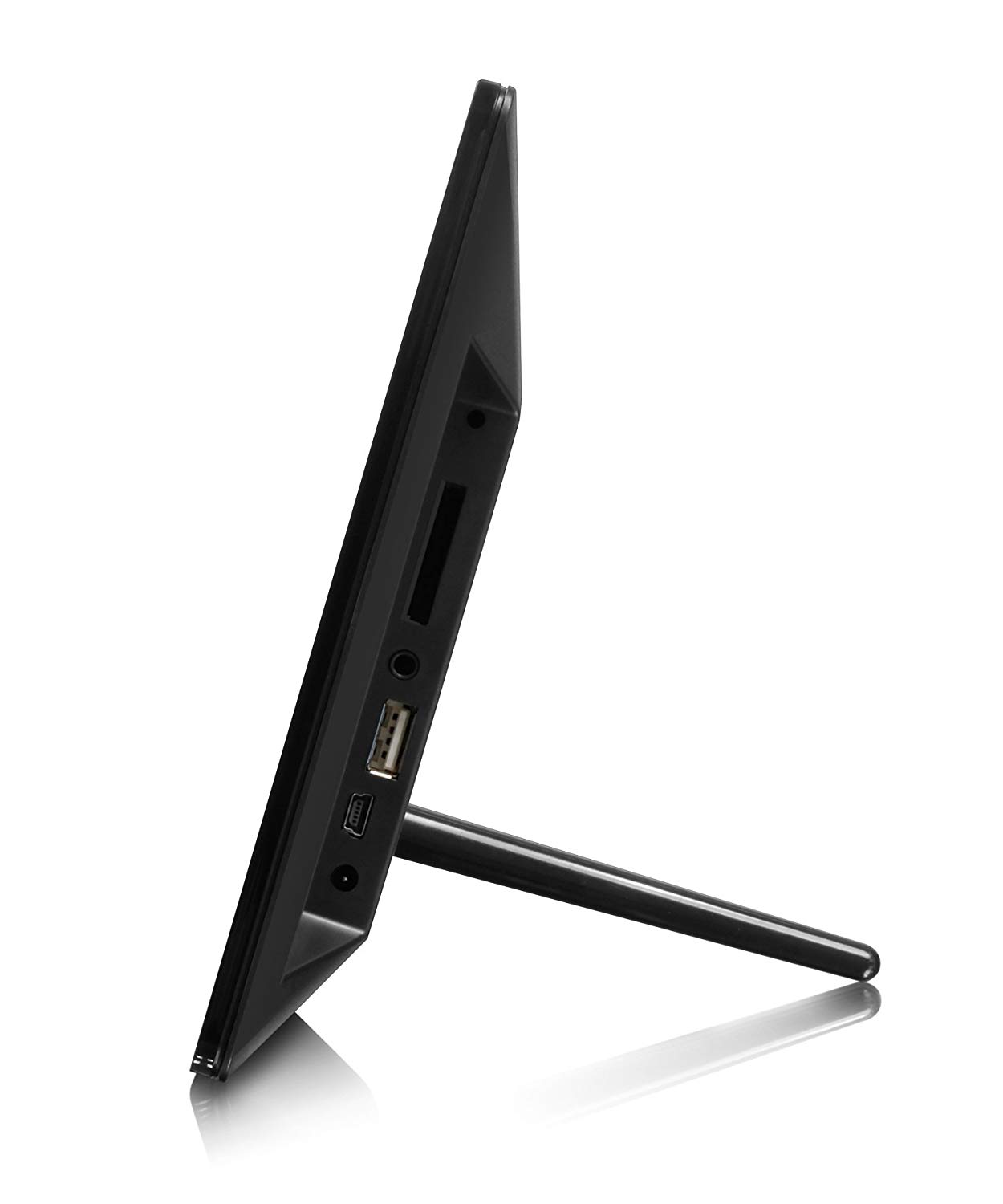 The Aluratek supports and recognizes various picture, audio and video formats, and the frame can adjust horizontally or vertically, depending on its orientation. Finally, it's wall mountable and even has a security slot that lets you securely lock your frame to prevent theft.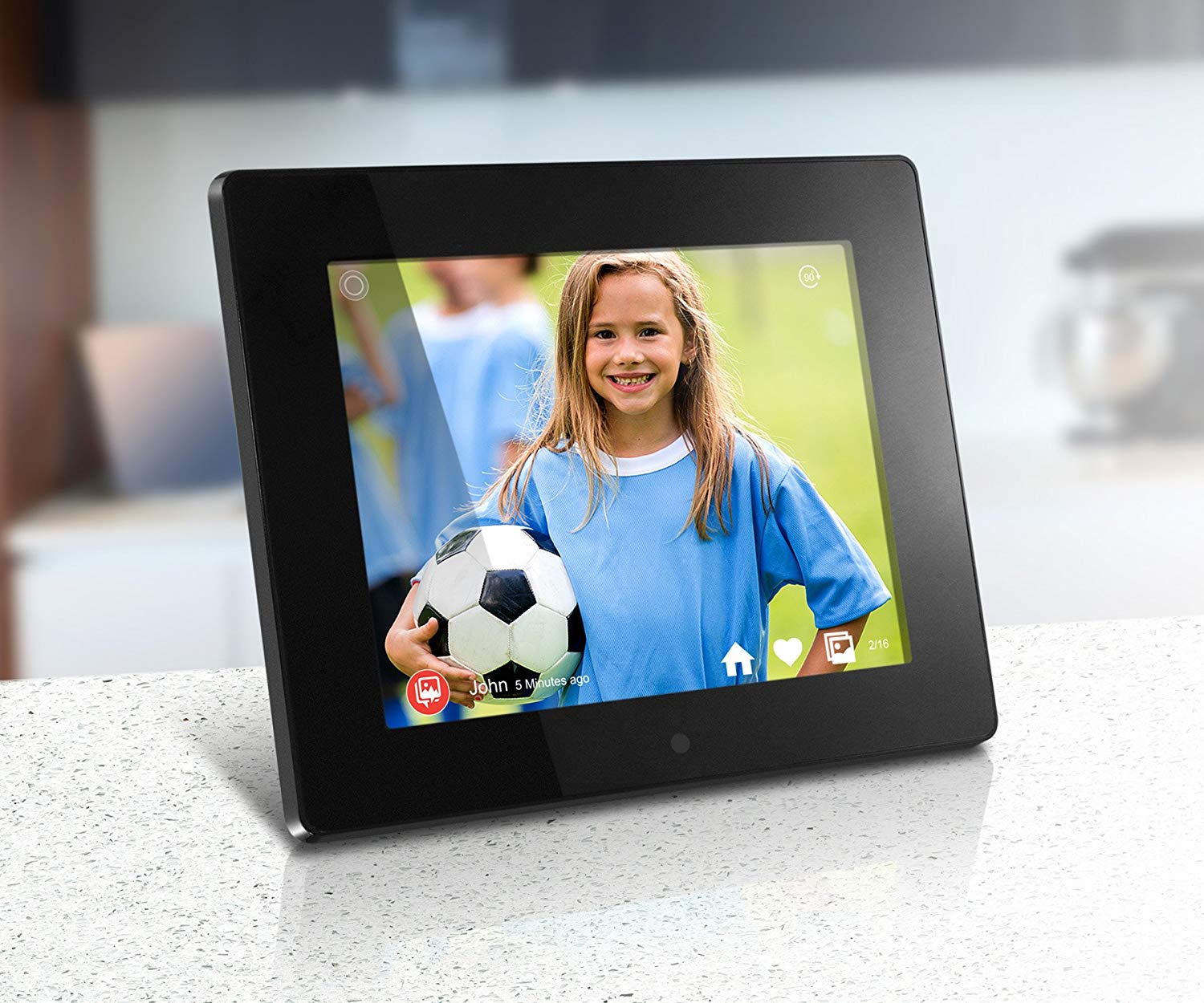 Bottom Line
The Aluratek is a winner. With superior sharing options, a killer 1024 x 768 IPS LCD display and other advanced on-board features, the Aluratek AWDMPF208F can handle all of your multi-media in one tight little package. It runs around $130 with a 1-year warranty, and you can purchase it here.