Microsoft is ending support for Windows 10 Mobile, formerly called Windows Phone, and is suggesting that users switch to Android or iOS Smartphones. Windows 10 Mobile's latest version will no longer receive new security updates, or any type of support for that matter starting December 10, 2019. Microsoft did say that third parties or paid support programs may continue.

After the end of support, automatic and manual creation of new device backups for settings and some apps will continue for three months to March 10, 2020. Some services, including restoration and picture uploads through backups, will continue to work for up to 12 months.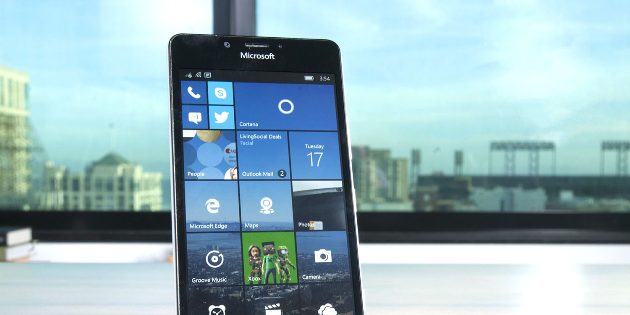 The Windows 10 Mobile device itself will not shut down once support ends. The continued usage for the smartphone, however, will carry more risk as there will be no more security updates, and services such as restoration from backups will eventually phase out. With this latest news, Microsoft is recommending a switch to an Android or iOS device.
"Microsoft's mission statement to empower every person and every organization on the planet to achieve more, compels us to support our Mobile apps on those platforms and devices," the support page says. Microsoft's Office products are available for both iOS and Android, so the company will still be around in the app sector. Microsoft's end of support for Windows 10 Mobile may be the company's method to pave the way for the foldable Surface Phone, codenamed Andromeda.