You've seen the camera doorbell…you've seen the smart door lock….how about a combo of both? Enter the Gate Smart Lock, invented by two former Google Glass engineers. The $349 Gate Smart Lock was funded through a half-million-dollar Indiegogo campaign, and almost 3 years later, it has come to market, packing a punch.
The Gate Smart Lock sports a motion-activated 720p camera with an impressive 150-degree field of vision. This of course means it can span across a wide angle of view should an ambitious thief attempt to avoid those standard doorbell viewing spectrums.  An integrated doorbell call button pings your phone and, if you're away, Gate gives you two-way audio for communication with any visitor.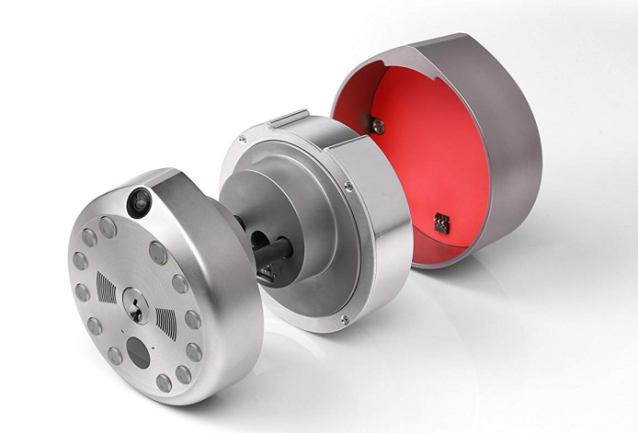 The lock component of the Gate is also pretty impressive. With an integrated keypad, traditional key lock cylinder and app control, Gate offers many options that can make home security a breeze.
Features
The Gate Smart Lock features are a step above the competition. Unlike some smart locks, Gate fully replaces your existing door lock rather than fitting over an existing deadbolt. It also has Wi-Fi connectivity directly integrated into the device so there's no need for a gateway. The well-designed, gorgeous circular push-button keypad and key lock cylinder give you ultimate convenience. Add in the speaker, microphone and camera, and you're getting a big bang for your buck.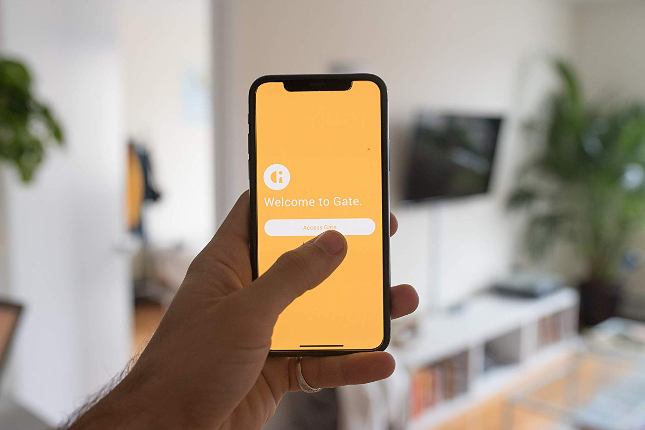 Design-wise, it's compact for all of the technology stuffed into the device, and aesthetically pleasing. Available only in satin-nickel as of this writing, Gate's teardrop-shaped front face is both sturdy and stylish. The rubberized buttons are not overwhelming but very useful, and the top-mounted camera is completely unobtrusive…almost stealth.
On the back, Gate's rear housing is completely different from the slab-like designs that most competing smart locks possess. Gate's rear form factor follows the teardrop shape of its front face, locking with a single turn. Given the amount of hardware packed inside, it's a little thick, but still a very pretty piece of hardware. The Gate Smart Lock is also weather-resistant, which means it will withstand most harsh weather climates.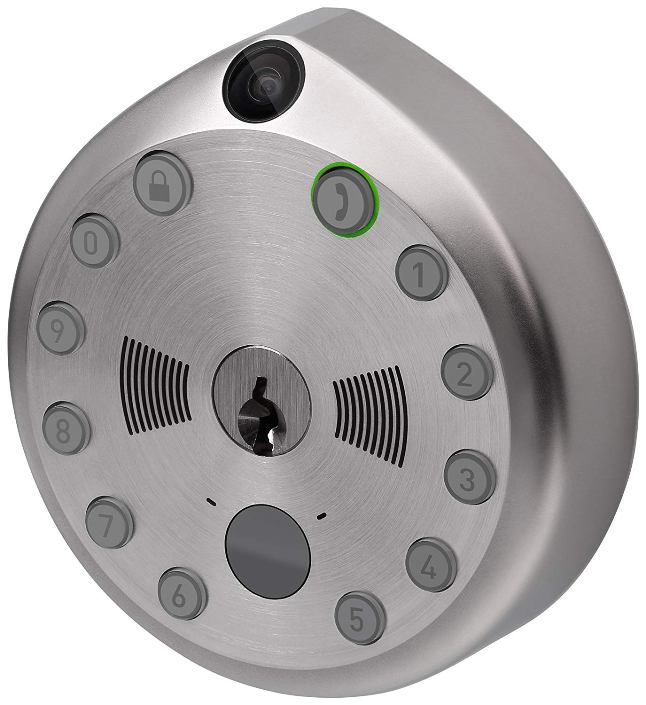 Setting-Up
The Gate Labs Smart Lock is easy if you have iOS, but proves a bit difficult if you're pairing with an Android device. Gate would need to address this issue. Having said that, with an iOS device, network setup is a breeze. Additionally, Gate's high-quality deadbolt was also very easy to install. There's no need to fool with internal cable connections either. Once the deadbolt is installed into the door, you simply place the front and rear of the lock on either side and secure with the included screws.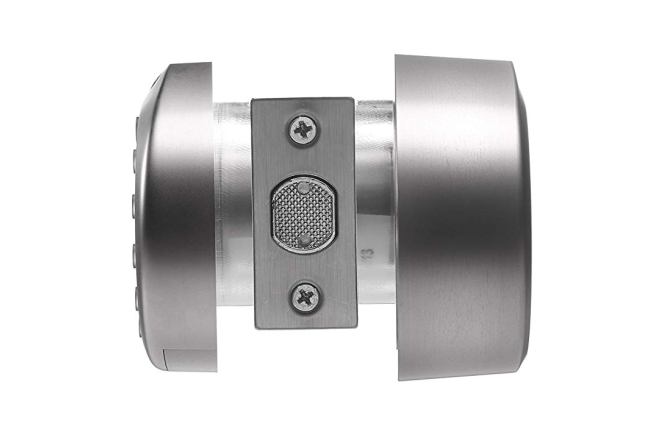 Performance
Gate's camera automatically detects motion and will send a notification to your smartphone when the call button is pressed. From the Gate app, you can see a very good field of vision, talk to callers remotely from your smartphone, and easily engage the lock by sliding a button left or right. The auto-locking feature is nice, and secures your door on a user configurable timer. Gate's activity log captures time stamped notifications of events and video captures of all callers.
The two-way radio is also a nice addition. The lock's integrated speaker is loud enough, and callers can hear you well when you're inside the house. Gate users will need to pay up to $80 per year to benefit from Gate's full feature set, which includes scheduled access for an unlimited number of guests plus 30-days video history and sharing. The free, basic service tier includes remote locking, access for four users, live streaming and notifications.


Bottom Line
The Gate Smart Lock is packed with an impressive array of features, where to date, you'd have to buy a couple of devices to do what the Gate Smart Lock can do. Gate's designers have done a great job with the keypad and deadbolt hardware, installation is easier than most, and compatibility with any door lock is nice.  It also has a good camera, with an excellent field of view, and the two-way audio allows you to communicate with any visitor.
Gate is great concept and an accurate glimpse into tomorrow's smart lock. It's current model is really all you need for total front door security, and with a little tweeking, the next-gen Gate Smart Lock could be the smart lock to beat.