True Wireless Earbuds keep upping their game, and Sennheiser's first entry into the category seems like they've been in this business forever. The Sennheiser Momentum ($299) true wireless earphones are, hands-down, one of the best pair of true wireless out there in terms of sound quality, while adding seamless setup, impressive features, and a very dependable connection.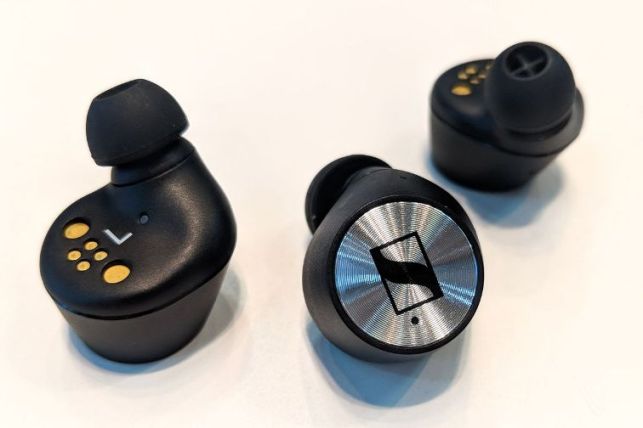 Design
The design of the Sennheiser Momentum is minimalistic, but sophisticated. It's pill-shaped fabric charging case is also very stylish, covered in slick gray threads.
The buds have Sennheiser's signature silver logo along their end caps. Pulling them from their magnetic charging stands sets blue and red lights flashing along the matte plastic earpieces, signaling that they're ready to pair. Choose them in your phone's Bluetooth menu, and you're ready to listen.
The Momentums also auto-pair super quickly. Accessories include four pairs of silicone eartips and a strikingly short USB-C cord for charging.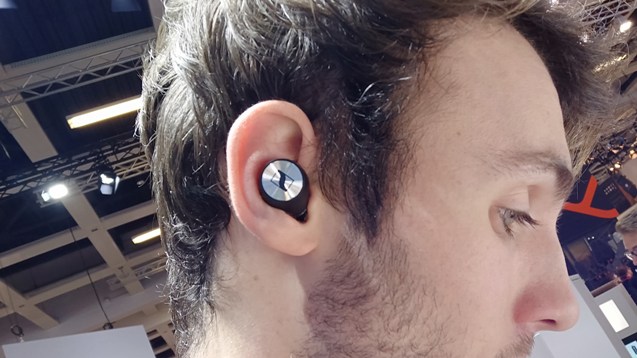 Features
Thanks in part to Apple's well-designed AirPods, folks expect more from true wireless earbuds, including features like seamless pairing, auto-pause when pulling the buds from your ears, and quick charging for a jolt of juice when you really need it.
The Momentum have all of that and more, including an increasingly common feature, transparency mode, which allows you to pipe in ambient sound while you jam out. Advanced features like Bluetooth 5.0 and Bluetooth LE 5.0 allow the Momentum to offer no notable video lag, unshakable wireless connection, and a perfect sound.
The Sennheiser Momentums also have touch controls to navigate playback. Through basic touches, you can do everything from song skip and volume control to call reception. You can even call up your go-to assistant with a quick tap on the right bud.
Sennheiser's Smart Control app offers further options for control, including EQ and Transparency Mode settings.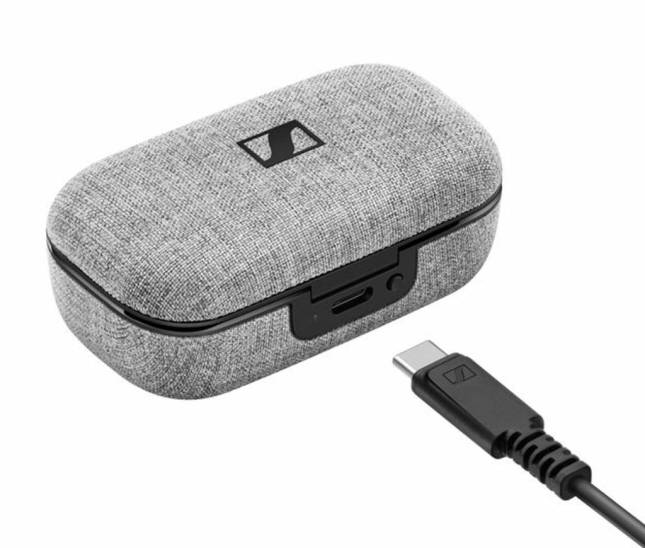 Battery life is a little short of on-par at around 4-hours of playback per charge. The case offers two extra charges for 12 total hours. Fit-wise, they are fairly tight, and swapping out the default ear tips for larger ones can give you an even tighter seal. This is nice if you're using them for running and working out. Speaking of, the headphones do offer IPX4 splash-proofing, so they should hold up well in all but the most challenging conditions.
Performance
The sound is luscious, with brawny and smooth bass, rich mid-range, and crisp treble. You might expect this type of sound from the brand in general, but in the world of true wireless headphones, it's saying a lot.
Perhaps one of the most notable aspects of the Momentum sound is the overall clarity, which is achieved in part thanks to Bluetooth add-ons like aptX, alongside a clean connection with virtually no audible signal noise. They deliver full detail, especially in the vocal department, and better instrumental definition than most. The Momentum's impressive stereo image also hold its own, even compared to some wired, over-the-ear cans.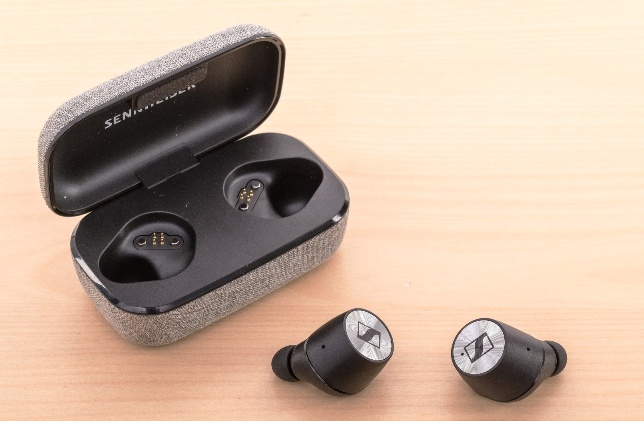 Bottom Line
The Momentum's will do an outstanding job pleasing both bass fans and audiophiles alike. While they aren't cheap, Sennheiser's Momentum are the best-sounding true wireless earbuds you can buy, setting a new high-water mark in the ever-evolving category. For that reason alone, the Momentum deserve consideration from anyone looking to dive into the convenience offered by true wireless design, without having to sacrifice the kind of sound performance for which Sennheiser's is known for.