The FrSky Horus X10 is the latest drone transmitters to join the FrSky family. FrSky Hours X10 carry on all of the features of its predecessor's and each model has its own unique advantages.
The X10 carries forward all the advantages of its big brother. The X10 have the built-in iXJT+ module, detachable external antenna, and an industrial LCD screen. Comes with FrSky's own easy to use FrOS (operating system) and of course, supports OpenTX as well. The X10 also inherits the wireless trainer system, antenna detection and SWR warning functions. It is designed with 2 internal antennas to improve signal strength and improved battery life with a rechargeable Li-ion battery.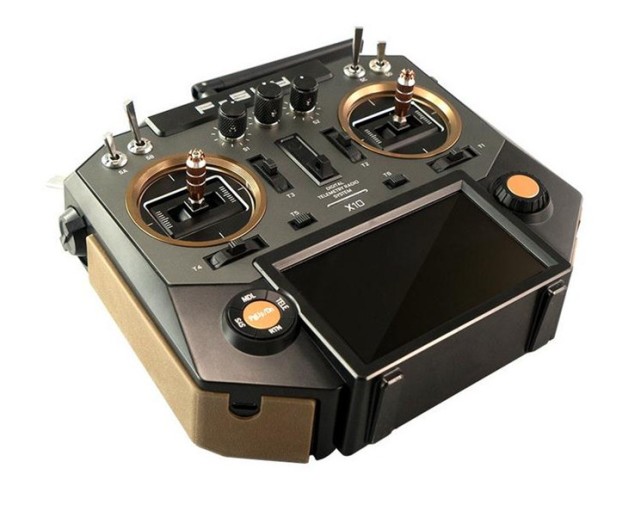 The main difference between the X10 and X10S is the Horus X10 has M10 hall sensor gimbals with adjustable sticks. The Horus X10S is equipped with our latest and best gimbal to date, the MC12P has all CNC digital higher accuracy 10 ball bearing hall sensor Gimbals than MC12 gimbal of the X12S. These gimbals offer the most precise control for your flying experience.