The new Ricoh GR III sort of looks like a phone in that it has a 28mm equivalent lens, fixed LCD touchscreen, and no viewfinder, all features it shares with most smartphones. It's nearly pocket sized, very lightweight, and easy to use with one hand. The shooting experience feels almost identical to shooting with a phone, with some of the same benefits. Bottom line is that the GR III gives you more control, and much better results.
Inside the GR III is a 24-megapixel APS-C sensor with a mirrorless interchangeable lens and an 18.3mm f/2.8 lens, all into a tiny body. What's more, Ricoh manages to fit in a sensor-shift stabilization system, which makes image quality unparalleled.
At $800, it's salty, but its simplicity of use is a big selling point with this camera. Like most small cameras, however, the GR III has limited space for controls. While Ricoh has found a way to fit two command dials, a three-action jog wheel, and ten buttons on the body, they are all rather small, which makes on-the-fly adjustments a bit of a challenge.
The Ricoh GR III's compact size, which measures just 4.3 x 2.4 x 1.3 inches and weighs 9 ounces, allows you take it anywhere. Battery life rating is at 200 exposures, which is a little low compared to other similarly sized cameras. On the plus side, the camera can both charge and be powered over USB-C.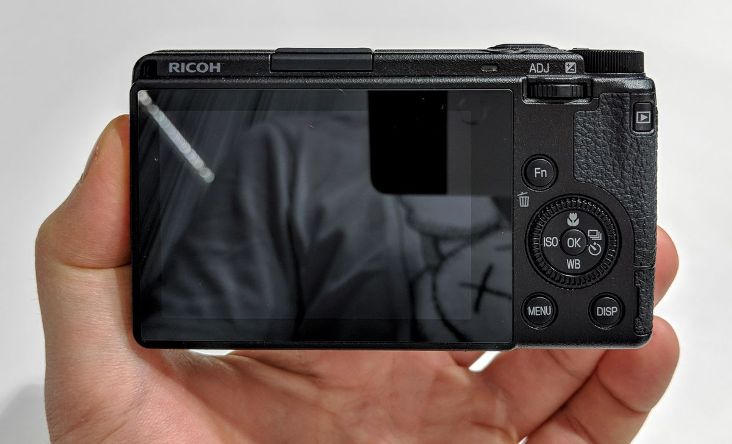 As compared to its predecessor, the GR II, the GR III's sensor is a whopping 8MP higher in resolution, and the lens has been completely redesigned, with a macro mode capable of focusing as close as 6 centimeters. The autofocus system is also new, using a combination of both phase and contrast detection.
The GR III also has the optional Snap Focus mode, which focuses on a preset distance as soon as you turn the camera on. You can set this to whatever distance you desire, and it's a good way to lock in the hyperfocal distance of a given aperture. Snap Focus means there's no autofocus delay, so the shutter activates as soon as you press the button.
If you find yourself in a situation where you want f/2.8, there's a built-in 2-stop neutral density filter. You can toggle it within the menu, map it to a function button, or even put it in automatic mode. It's also useful for long exposure photography, letting you push the shutter speed two stops slower to record more motion blur in your photos.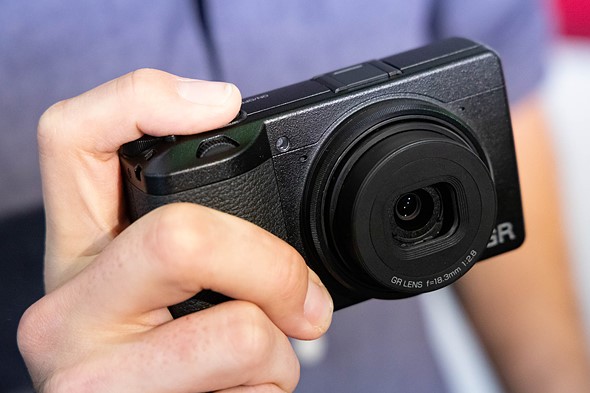 Image quality is outstanding. The sensor is right up there with the best APS-C sensors on the market, producing very clean and detailed images. The camera shoots RAW images, which allows a level of post-production flexibility you just don't see in other cameras this small. You can tweak the colors, adjust the exposure, and recover detail from the shadows with ease.
The even bigger selling point is the lens. It is incredibly sharp, even wide open at f/2.8. How Ricoh managed to engineer optics so good while keeping to the physical constraints of the camera is a marvel of physics. Video on the GR III is equally as sharp, topping out at 1080p/60
The Ricoh GR III is a very simple camera for photographers used to working with complex ones, or an advanced camera for people who shoot with their phones. It is refreshing in its simplicity, empowering in its capability, and can deliver a unique photography experience with gorgeous results in a surprisingly broad range of scenes.