Have you ever been on your way to work, and wondered if you forgot to close your garage door? What if you could just check the status of your garage door from an app on your phone, and then close it if it's open?

Chamberlain now offers garage door openers that let you do that very thing, and the peace of mind they provide is glorious. They offer a corresponding app that you can use as an additional remote control for your garage door, and they also lets you have Amazon packages delivered inside your garage via Key by Amazon. 

The garage door opener comes with the overhead light and motor, a keypad, sensors, two small remote controls for your car or wherever, and a controller that you mount on the wall inside the garage. 

The Chamberlain Garage Door opener is super quiet…in fact it's virtually silent when opening. The garage door also has a battery backup that allows you to open the door even when the power is down.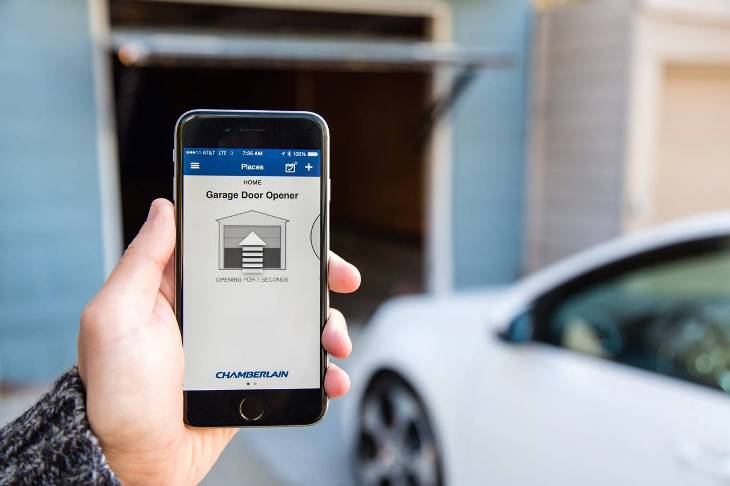 Beyond how quiet and bright the system is, a popular selling feature is it's ability to use a smartphone as a remote control. You simply open the app, and open the door with the push of a button.  The app also allows you to set up alerts, so you can be notified if the door has been open for a long time, and set it up so that you can automatically close the door on a reoccurring schedule.

Are you an Amazon Prime member who's experienced porch piracy? The Chamberlain garage door connects to the Key By Amazon app, which allows delivery people to leave packages inside your garage and then close it up and leave.

Here's how it works: You connect your garage door opener to the MyQ app, then download the Key By Amazon app. Log in to your Amazon Prime account, and from there you can follow steps to get a package delivered inside your garage. When you order stuff from Amazon, an "in-garage delivery" option will show during shipping preferences. You'll be able to monitor progress of the delivery through the app.

Chamberlain's newest line of app-enabled garage door openers help you make sure your garage door opens when you want and shuts when you want. And the ability to deter porch pirates from swiping your Amazon packages is a huge bonus.