Kijaro's Rok-it folding portable rocking chair is for those who don't love to step into the outdoors and go on new adventures? Even better than just going on an adventure is taking some time to sit back, relax, and enjoy some of the unique and beautiful views that are found on these adventures. To do that, it's important to bring some specialized camping gear to help you set up a small camp where you can relax at the end of each day.
Innovative outdoor gear manufacturer Kijaro offers outdoor gear with premium designs, available in an array of colors that portray your personality. The Rok-it is the company's portable rocking chair and is a great portable piece of gear to bring along on one of your excursions.
The Rok-it offers unparalleled comfort and style, making it the ultimate adventure companion. With the Rok-it by your side, you can sit back and enjoy the view, wherever you go. This chair lives up to its name since its custom-designed rear chair feet will provide you with a smooth rocking motion. It's made of heathered print polyester fabric and features a durable steel frame. The portable rocking chair is also foldable, meaning it easily fits into the carry bag that comes with it, making it easy to store with the rest of your camping gear. The Rok-it weighs 14.5 pounds and features a weight capacity of 250 pounds.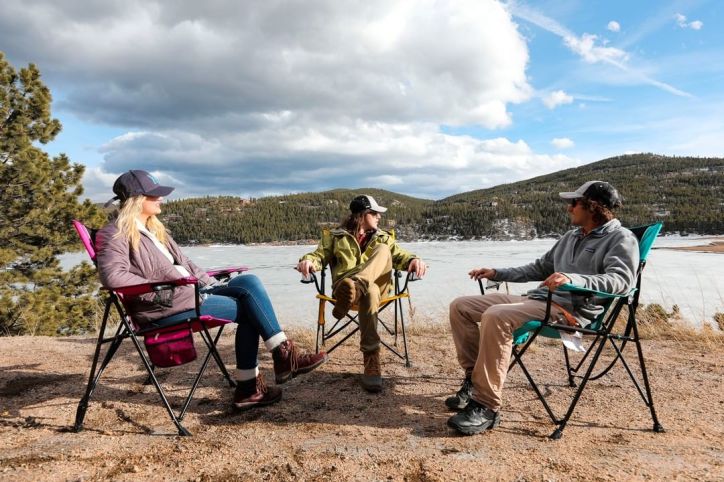 The portable rocking chair also has padded armrests and features a flip out cupholder. This collapsible rocking chair is able to keep you cool with its mesh back, and it's available in two colors: Hallett Peak Gray and Maldives Blue.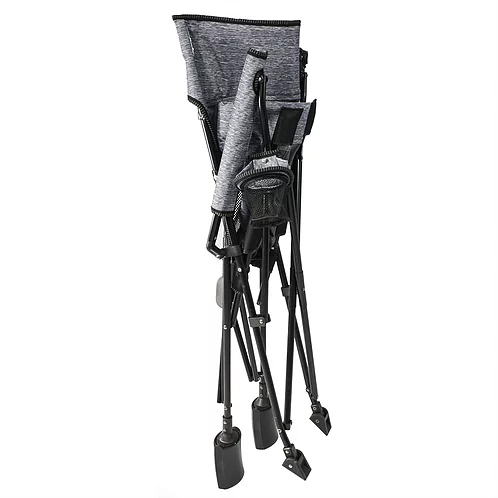 If you're interested in getting your Rok-it portable rocking chair, equipped with custom rear chair feet that'll help you rock smoothly when appreciating the scenery during your adventures, you can find it on Kijaro's website. It's priced at $60 and you can get it here.