Both dry and wet dog food have dominated the market for decades, but with human-grade cooked meals getting introduced into the market is giving pet owners a much higher-quality option. Some companies already use restaurant quality ingredients in their recipes, which are endorsed by experienced veterinarians, assuring that your dog gets a balanced and healthy diet. While most of the best dog food brands are already known, dog food delivery is an entirely new concept.
Pet Plate is one of the leading dog food delivery companies, offering dog owners home cooked dog meals that are delivered right to their doorstep. The company offers freshly cooked meals approved by experienced veterinarians. These healthy dog meals are made with real ingredients in a human-grade kitchen. Pet Plate uses USDA-certified meat in their meals, ensuring that your dog gets the highest quality protein. Pet Plate's meals consist of a combined mix of fresh produce and their proprietary supplement blend.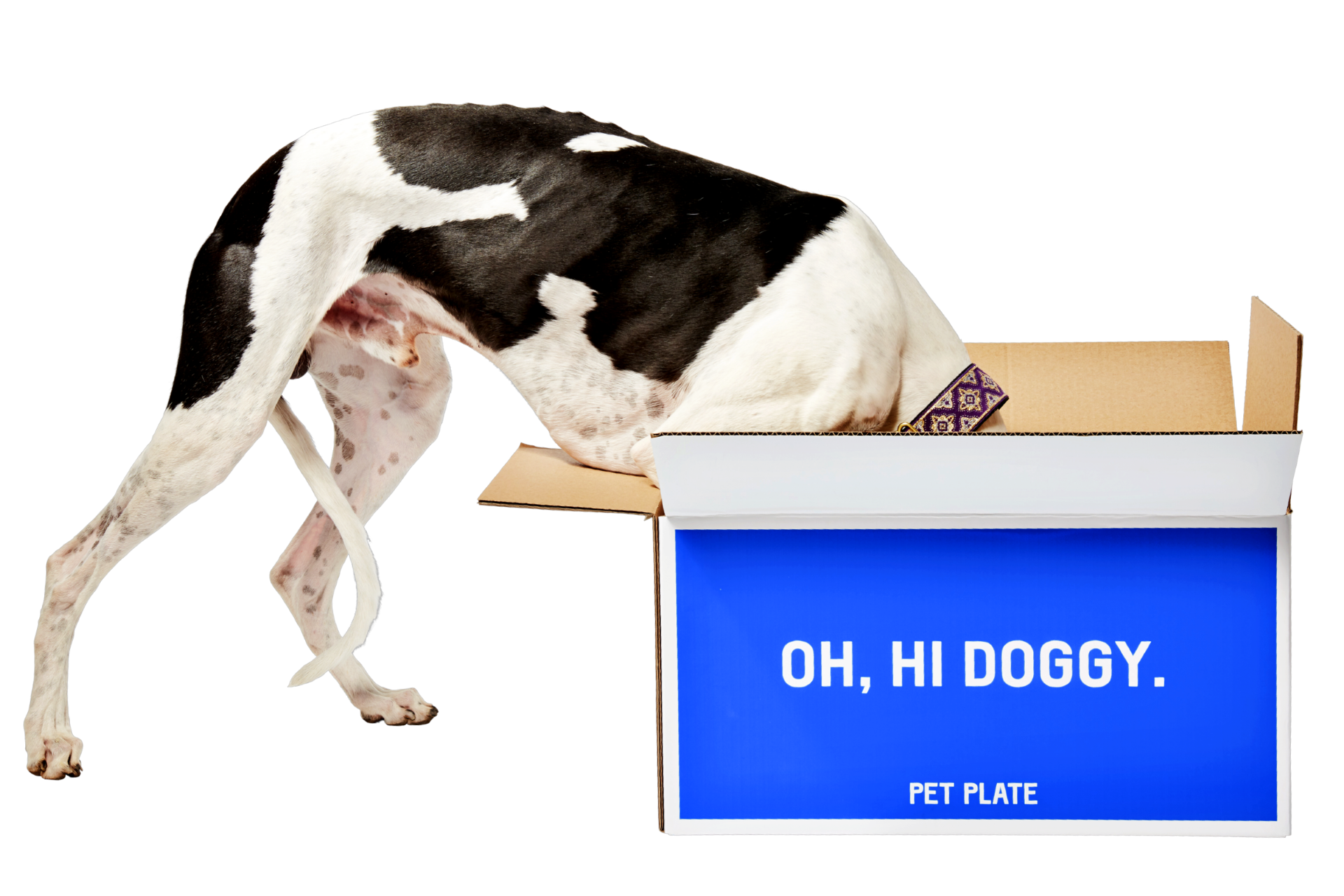 But how does Pet Plate's website work? The idea behind it is pretty simple. After accessing the website, users are asked to fill out a brief questionnaire that helps Pet Plate learn more about their dog. Customers provide their dog's information like age, breed, weight and activity level. This allows Pet Plate to help online customers customize meals. After submitting their dog's details, owners will be able to choose from a variety of 4 different, healthy recipes: Chompin' Chicken, Tail Waggin' Turkey, Barkin' Beef, and Lip Lickin' Lamb. All recipes were created by veterinarian nutritionist Dr Renee Streeter.
Pet Plate's website lists a number of benefits to their meals, including improved digestion, healthier weight, healthier coat, more energy and clean dishes.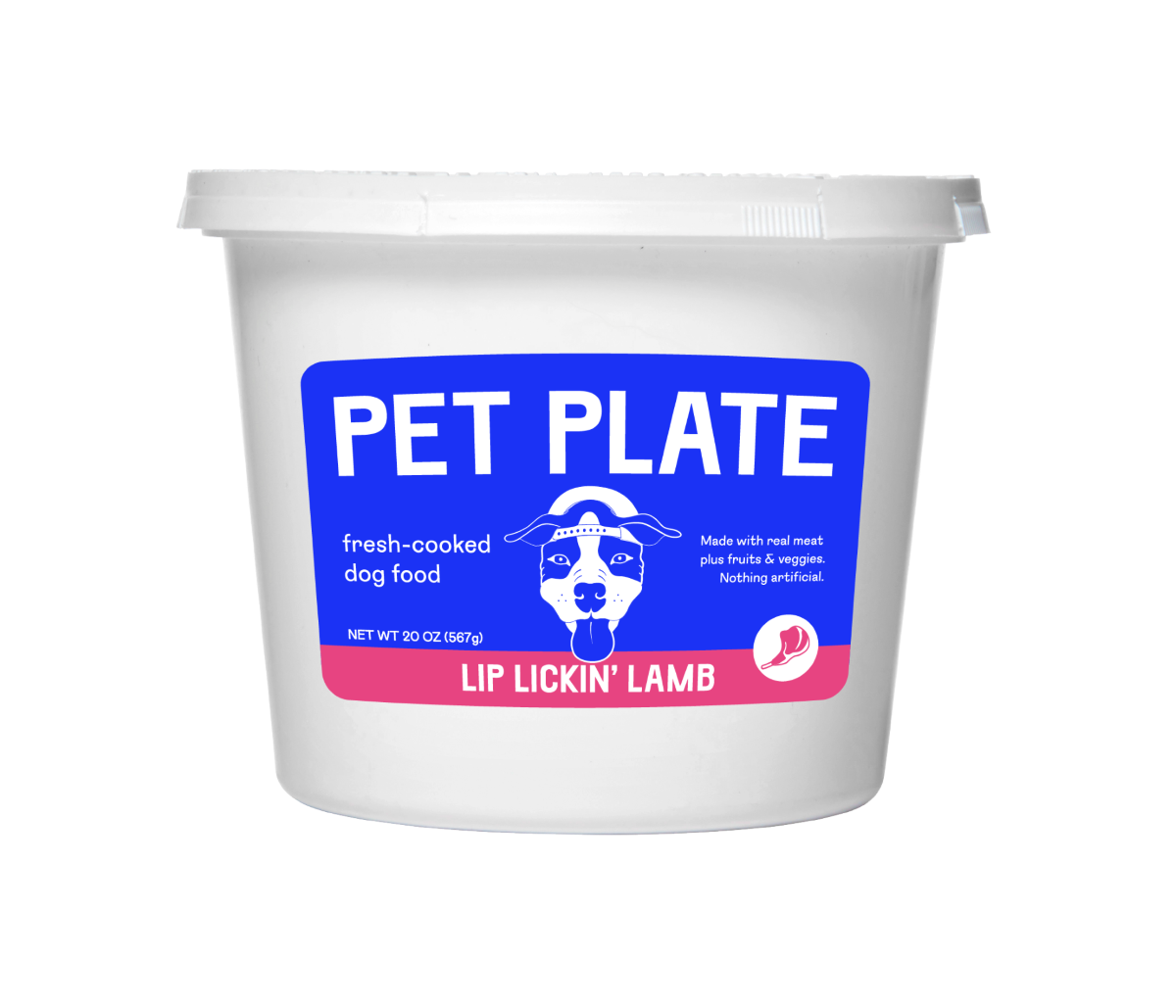 While some companies tend to use packets to store individual meals, Pet Plate opted to use containers with a resealable lid. These containers are microwave friendly, which is great for owners whose dogs prefer their food to be either moderately warm or hot. Another benefit is that owners can store any leftover food in the container; but Pet Plate is pretty sure that owners will be left with an empty bowl. Each container has a day's worth of food and lists clear serving instructions. Owners will receive a total of 28 meals split between seven containers; the equivalent to two weeks of meals. These meals come in a recyclable box, packed with insulation and ice, ensuring they'll arrive in excellent condition. However, the company promises to send out a replacement order in case the meals arrive at room temperature.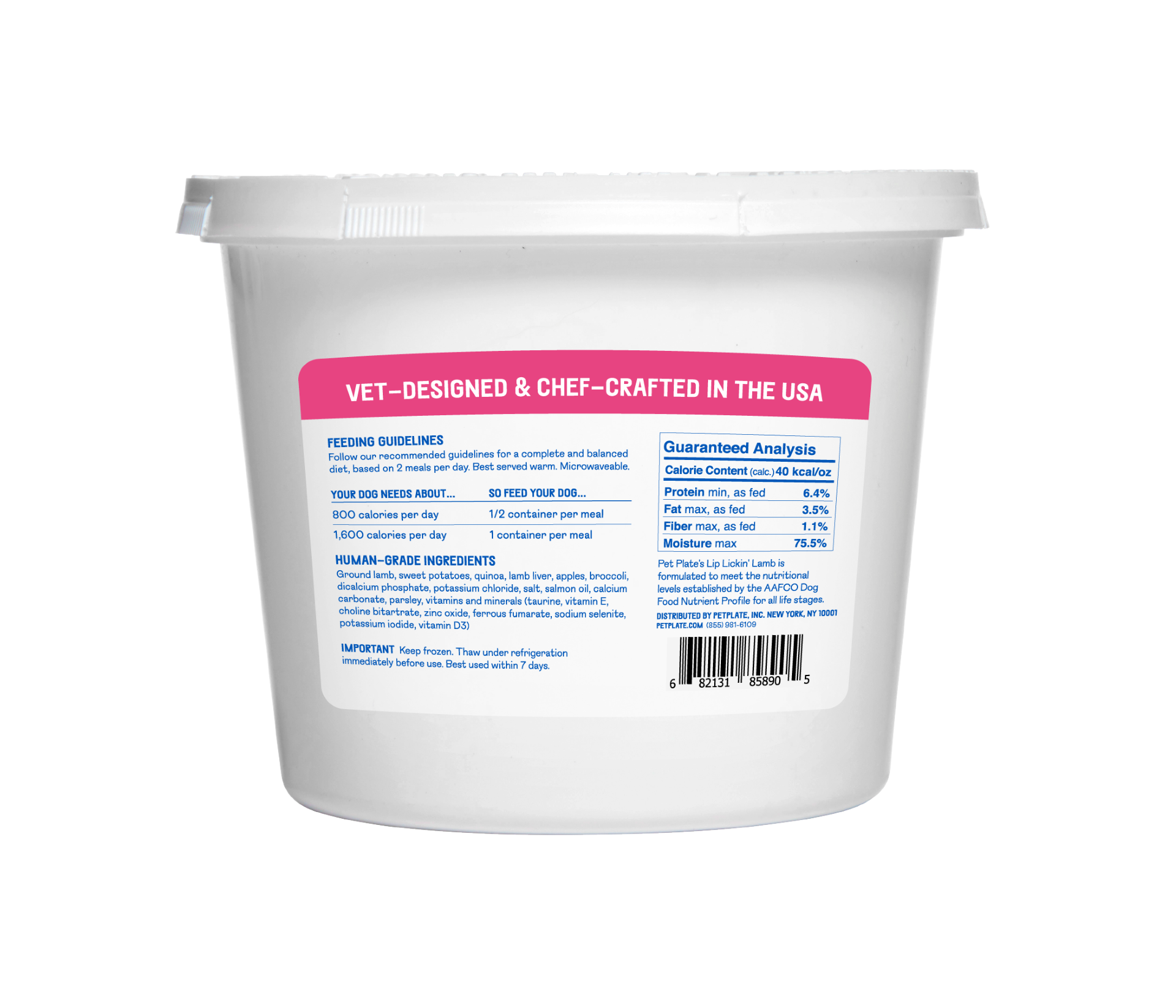 Pet Plate provides more information about pricing than some of its competition. The website clearly displays the pricing, and this depends on your dog's size: meals for small dogs go between $2.50 and $4.75; meals for medium dogs range from $6 to $8; meals for large dogs go between $9 to $13; and meals for extra-large dogs cost between $16 and $19. While other dog food delivery companies allow customers to fully customize their delivery schedules, Pet Plate sends out meals every two weeks. However, Pet Plate allows their customers to pause, cancel, or skip a delivery at any time before their weekly cutoff time. If you're interested in subscribing to Pet Plate's service, you can do so here.