Power banks can be defined as portable batteries inside a special case that use circuitry to control any power in and power out. They allow you to store electrical energy (deposit it in the bank), can be charged up using a USB charger when power is available, and then used to charge battery powered items like smartphones, tablets, portable media players, and other devices that would normally use a USB charger. Power Banks have become increasingly popular as the battery life of our portable devices is easily drained out thanks to the amount of time we spend using them each day. By keeping a battery backup close by, people can conveniently top-off their devices when needed.
If you're a fan of the Harry Potter series, whether from the books, movies, or both, you might have a new reason to celebrate.  Gaming power banks & portable chargers designer company Gogotoro, "a team of passionate nerds designing mobile accessories that keep you fully charged while gaming," has recently announced its newly designed Harry Potter inspired Magical Wand Power Bank with a Kickstarter campaign; The CELLder Wand.
The CELLder Wand features a hand-carved handle, and its extendable design allows for it to be easily stored when you're not using it by retracting it, or by having a cool looking wand next to you when you're using it, after extending it. This Magical Wand Power Bank measures 13 inches when fully extended and it's made of polyurethane. It supports USB connectivity with its Micro USB input and a USB-A output.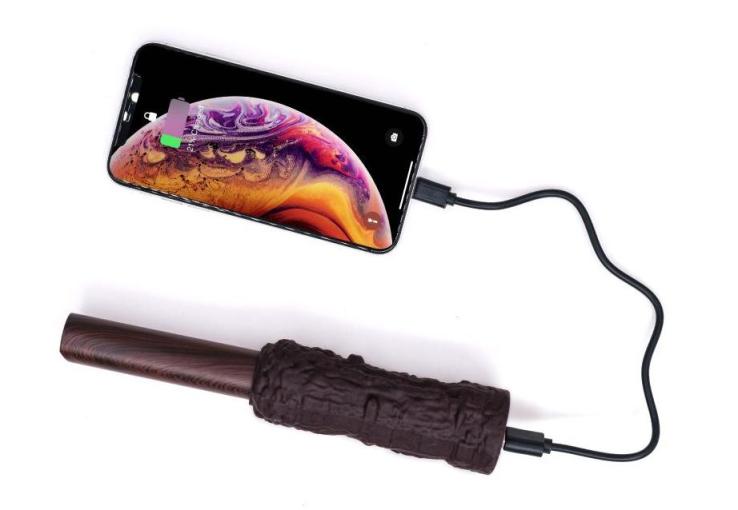 The CELLder Wand comes equipped with a rechargeable 5000 mAh lithium ion battery. There's also a LED light at the tip of the wand that will provide you with a source of light even when you're surrounded by total darkness (just like in Harry's story). Lastly, The CELLder Wand comes with a carrying pouch made of soft, faux-moke material that will protect it from "dings and scratches… and potential thieves". It's approximately 7.5 inches tall when storing a fully retracted CELLder Wand. The functional and fashionable carrying pouch features an extra-long strap that allows users to wear it around either neck or waist, completing their wizardry look.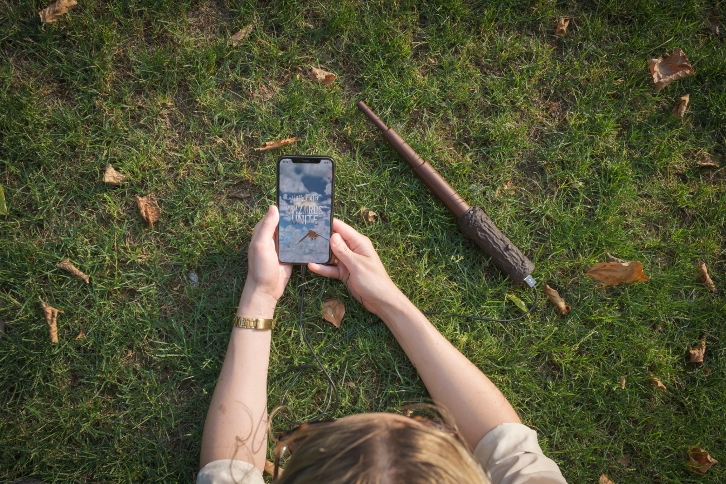 "With the release of new magical mobile games, there will be more witches and wizards than ever before roaming the streets looking for power outlets. And, since traditional wands aren't compatible with smartphones, reach for The CELLder Wand – the perfect digital accessory for the modern witch or wizard." The CELLder Wand is already available on Gogotoro's website, and it's currently priced at $40. You can find it here.