Whenever we think of sharks, we picture them as the sea's most notorious hunters. Swimmers, scuba divers, spear fishermen and snorkelers have been using various shark repellents for decades, like magnetic shark repellent bracelets. One great example is the recently released Sharkbanz 2 Active Shark Deterrent Ankle/Wristband.
Sharkbanz is the world's first active shark deterrent band, and was designed for beachgoers, swimmers and surfers. Sharkbanz uses patented magnetic technology developed by marine biologists to deter predatory shark species. Sharkbanz Technology has been verified by an independent third-party analysis group at the prestigious School of Coastal Environment Department of Marine Science at Coastal Carolina University.
When compared to the first model (the Sharkbanz bracelet, released in 2015), the Sharkbanz 2 has been improved in many ways. The Sharkbanz team continued to study, evolve and test this technology in collaboration with the founders and leaders of shark repelling science and technology. The Sharkbanz 2 is more powerful, featuring a higher magnetic strength than the original version. It also offers a lower profile and a more comfortable silicone band. Its sealed magnetic chassis gives it better durability and ensures zero rust. And something that your wallet will love, the Sharkbanz 2 Ankle/Wristband is retailing for much cheaper than its predecessor.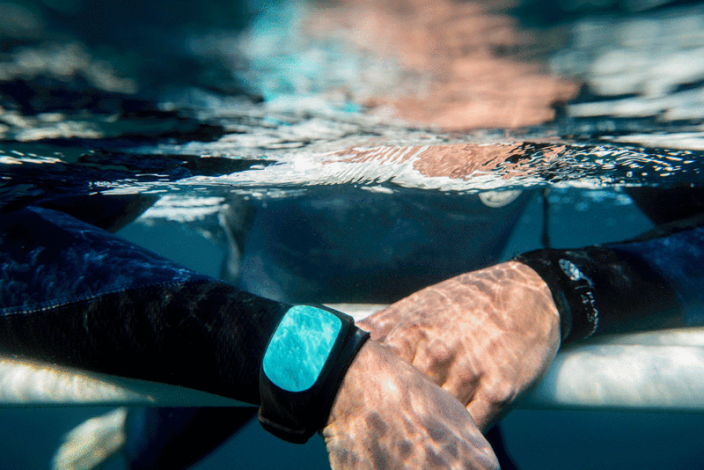 The Sharkbanz 2 simply works. It's effective and its technology was studied and tested with care before its release. The Sharkbanz 2 doesn't need any batteries or charging; it's always on. It features a stylish and ergonomic design, and it's made of premium materials for enhanced comfort. It can be worn either on the ankle (recommended if you're using just one band) or wrist. The Sharkbanz 2 bracelet weighs 3 oz and features a universal fit, appropriate for anyone above the age of five. With it, you can dive, swim, or surf up to 330ft/100m deep. It's rated TSA and Airline Travel-Friendly, so you don't even need to take it off. It also comes with a Magnetic Shielded Box for Safe Storage.
While the Sharkbanz 2 bracelet can be worn on either your ankle or wrist, most shark bites occur on the ankle and leg areas. With that said, if you're thinking about getting just one, it's recommended that you wear it on the ankle. But if you're swimming spot includes regions of high shark populations (like Florida, California, Hawaii, North Carolina, Australia and other areas of the Pacific) or if you spend a lot of time in the ocean, then it's recommended that you wear more than one Sharkbanz 2 (one on your wrist and one on your ankle). Still, it's important to remind Sharkbanz's buyers and wearers that sharks are wild animals and can have unpredictable behavior, so common sense should be used whenever you're in the water. Avoid swimming close to piers or areas where people are fishing, and always be careful in the water at dawn and dusk, and especially at night.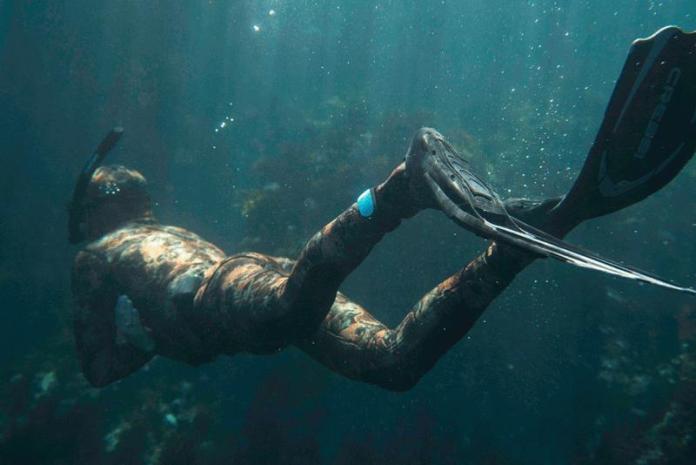 The Sharkbanz 2 Ankle/Wristband is available in 5 different colors (Outter/Inner colors): Slate/Black, White/Seafoam, Slate/Azure, Marine/Slate, and Midnight/Bimini. If you're looking to get a Sharkbanz 2 (or even more), a single bracelet comes at an affordable price (providing safety for everyone), currently priced at $84, and each bracelet comes with a 1 year warranty, fully guaranteeing against faulty workmanship and materials. You can get yours on Sharkbanz official website, by clicking here.