Security devices manufacturer Abode Systems, Inc. (subsidiary of its Italian parent tech company – Nice S.p.A.) offers an all-in-one home security solution for anyone looking protecting their household; It's called the "iota".
The iota is an all-in-one home security device that includes a built-in 1080p camera that captures video in HD with a wide-angle lens that provides maximum coverage with no blind spots. The iota also features a motion sensor and two-way voice communication that works by using the Abode App to talk, with your voice sounding through the included speaker. It features Wi-Fi capability, meaning you can put iota almost anywhere in your home, ultimately allowing you to take advantage of its features by putting it in the spot that makes the most sense for you. There's also a cellular backup feature, so in case your internet goes down, both ZigBee and Z-wave communication protocols are included. Additionally, there's an Ethernet port on the back that allows for wired connections.
The iota all-in-one home security system also allows you to connect up to 160 smart devices so you can ensure every inch of your home is protected. iota features an easy tool-free set up, meaning you'll be up & running within 30 minutes, so all you need to do is purchase an iota starter kit and add devices as needed. iota acts as the brain of your system, and with the option of connecting up to 160 devices, notifications are sent right to your phone as soon as something is detected. With the iota system, you can also add multiple users to your account, allowing both your family and housemates to arm and disarm the system. iota can also be integrated with voice assistants, supporting Google Assistant, Amazon Alexa and Apple Home Kit.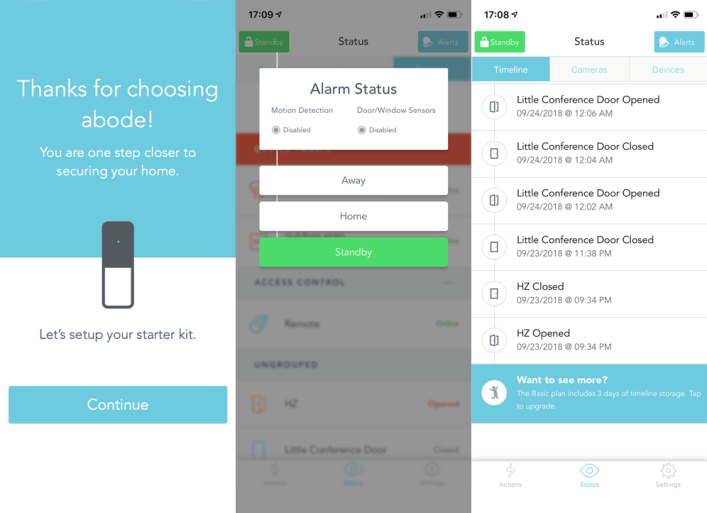 The system also comes with an included Key Fob, allowing users to control it with the touch of a button. The Key Fob is always ready to arm and disarm the system with ease. All you need to do is hit the disarm button before you enter your home or the arm button as you're leaving to make sure that your home is always protected. The Key Fob is a compact device that's easy to keep with you in your pocket, purse, or on your keychain. There's also an included Mini Door/Window Sensor, which is easy to install (with simple adhesive peel & place). The Mini Door/Window Sensor allows you to protect the perimeter of your home, covering almost any door or window in your home. This sensor detects when doors and windows open or close and sends you an immediate notification if something is opened while your system is armed, allowing you take action right away.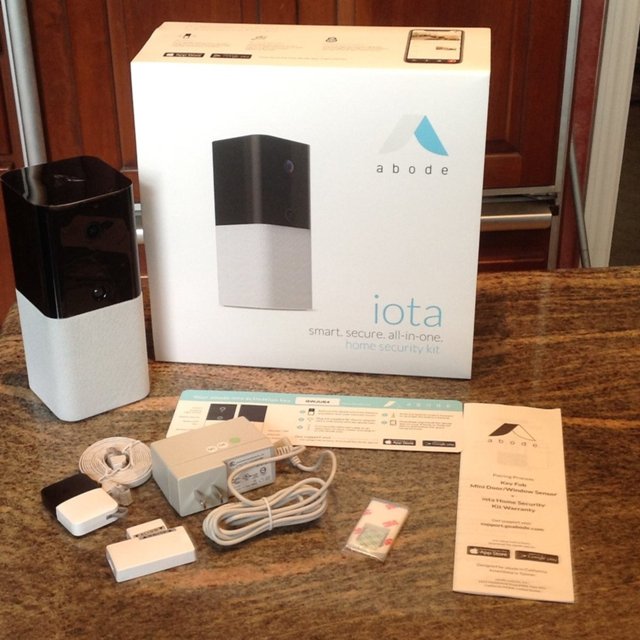 In case you're interested in getting your own all-in-one home security system, the iota Basic package goes for $229 and includes just the Kit, providing up to 3 days of timeline and media storage. You can find it on Abode's website, on this page.