Get ready to Meet Lawyers on-demand. It's no secret that technology has had a monumental effect on every industry, especially the legal world. The significant changes taking place – like corporations wanting to cut costs and asking for more efficiency from outside counsel, and firms rising to meet requests of cost reduction by using technology to achieve improved budget forecasting as well as efficient project management – are reshaping the industry. There's a tremendous opportunity for technology to play an even greater role in assisting law firms and corporate legal departments.
Brief Legal Tech History
Historically the legal sector has been introducing technology assisted tools to professionals, but since 2015, there has been a great stride on finding solutions to streamline the sector, where funding in the legal technology hit it's all time high at $289Million. Here we are half a decade later yet still trying to figure a real solution for the professionals.
Although legal technology has made great strides in the last decade, the results are not in-line with the high demand for up to date technology. They know that resisting technology will only impede progress and viability. As the legal landscape continues to shift, counsel must secure its position by using the technology available, thereby improving efficiency, saving money and increasing profitability.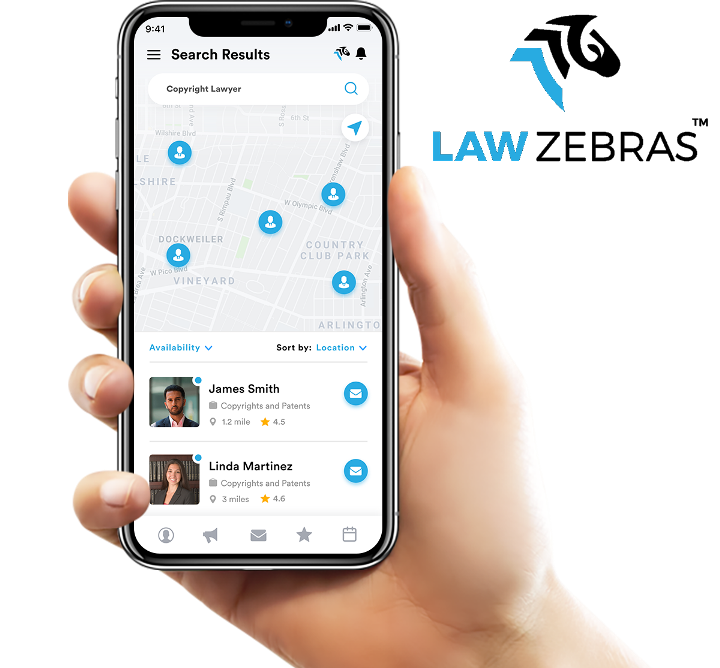 The 2014 American Bar article "How Technology Is Changing the Practice of Law" predicted that computing power would soon double, even triple to what is available now. This power increase coupled with the release of new devices would help propel current lawyering technologies like document automation, decisions engines, e-discovery tools, communication and collaboration tools, legal research tools, and legal expert systems" forward.
It's a trend that is already well underway, but so far, no one has pinpointed a solution that will solve the online connection and one point of contact problem for the industry, until now. San Diego based software technology company, Law Zebras, states they have the solution.
The Main Problem
Up to this point, the technology demand from consumers has not been addressed. Locating a specialized legal professional near you based on your budget in real-time is not available. To find results for this query you currently have to do multiple searches followed by phone calls and emails until you even connect to a legal professional. In most industries with "on-demand" models such as Uber, Door Dash and even Zocdoc, who makes a hundred calls?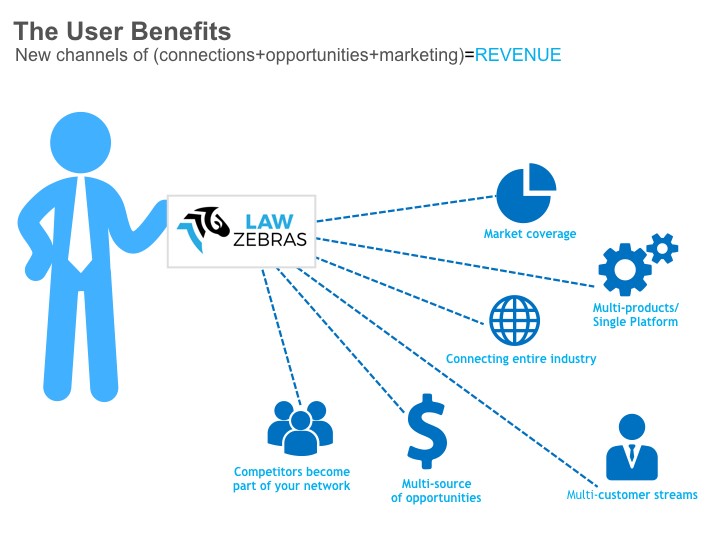 The Solution
Law Zebras enables the consumer or other legal professionals to search for "nearby" geo-located live professionals on a map that is filtered by up to 4 values (location, time(availability),price and qualification. The current platforms offered list paid legal professionals on a directory to still call/email, wait for a response and qualify. Law Zebras allows both sides (consumer & legal professional) to connect, chat, consult and book the next step from their mobile device.
"I remember when I was filing for my divorce" says Marina Tringali, Law Zebras CMO. "I was too scared to call an attorney and be heard, yet no one was available after hours where I could at least find out my rights and consult with to take the next step. This prolonged my decision to file and take action." Granted there are a number of platforms out there for those with time constraints, but their model is still either pick a photo from a directory (popular legal search format) or fill out a "do it yourself" form and pay the fee. If we all knew how to "DIY" our legal matters, why would we seek legal professionals, right?
In Addition to the rich consumer interfacing features that Law Zebras offers for free to all consumers, they also have a B2B (business to business) side. This is to connect legal professionals for referrals, research work, or paralegal work on-demand. Within the legal ecosystem, consumers are an important component for online technology platforms. The relationship between legal professionals and their clients now begins on the Internet. There are several advantages to using online platforms as they enable legal professionals, for example, to connect with clients anytime and anywhere. The presence of these professionals on the Internet is not limited to the website of a legal firm, but professionals are also present on third-party platforms, which fall into the category of multi-sided platforms. Therefore, there is a need to facilitate the use of online platforms by highlighting the risks and potential pitfalls for lawyers.
In the Multi-sided platform model, the platform provider acts as an intermediary between lawyers and clients: the former is connected to the platform to offer their services, and the latter to choose a service provider. When the relationship between the lawyer and the client is established, it can continue, in whole or in part, on the platform. The multi-sided platform acts as a "marketplace" by allowing supply to meet demand. It can also provide tools and services that enable or facilitate the delivery of lawyers' services. The existence of a business relationship between the lawyer and the platform provider implies therefore the possibility, in most cases, of a financial flow between each of the two parties to the benefit of the platform.
Law Zebras is not new to the application and streamlining traditional archaic industries into a more user friendly and communicative form of connection. The San Diego based company is set to launch later this year and has already started their first round of fund-raising, during July 2019. The company is made of industry successors, technology evangelists and a few other geeks. They are seeking to fill a few advisory seats and going fast and furious to stir up the traditional market.
To find more about Law Zebras, go to their website lawzebras.com or contact Marina Tringali at [email protected] or 949-648-2498.