Does your puppy bark? Congratulations! They're trying to communicate some emotion with you. That emotion might be a range of things, from anxiety to fear, from happiness to even just needing to go outside. You wouldn't want a dog that never barked. But a puppy that barks all the time can become more than just an annoyance. That puppy can be ill trained and a bother to neighbors, among other issues.
However, like with any other puppy behavior, there are things you can do to help your puppy re-learn barking behaviors and re-train them into a better barker that listens to commands.
For example, making sure that your puppy is exposed to a lot of different things helps them to understand not to be afraid of everything. You can do things like offer treats when exposing them to new people or new situations, too. How else can you help your dog with barking? This graphic explains it.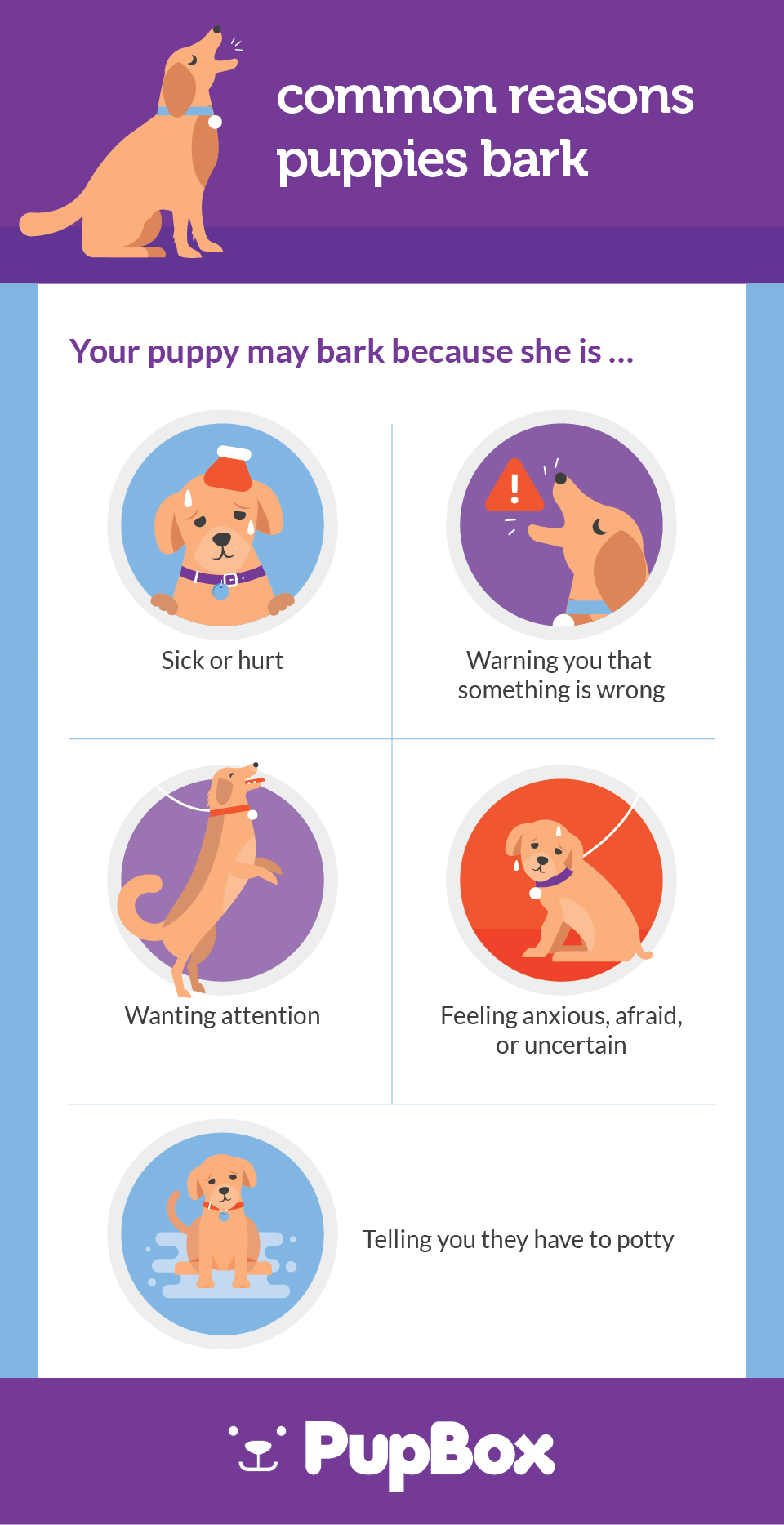 So, if you're looking to stop your puppy from constantly barking, remember that positive reinforcement training is one of the main things that'll help you manage the most common causes of barking.
Sticking to a consistent bathroom schedule is important, while also helping you to reduce the risk of accidents in the house. Teaching your puppy that new people and objects are not scary new things is another great way to reduce the unwanted barking, and it will work best with some training and treat rewards.
When bringing your puppy home for the very first time, it's important to make sure the little one has a cozy and safe retreat, including a familiar scent or an object that your furry companion is already familiar with, like one of your t-shirts.
And lastly, keep in mind that barking might not always be the synonym of a bad thing. You can train your dog to not to bark at common events, helping your puppy re-learn barking behaviors like barking during emergencies or threats.
While barking is one of the ways that your puppy communicates with you, that certainly doesn't mean that you have to endure unwanted, nonstop barking. Teaching your furry mate to know when it is and isn't ok to bark will help bring the noise level way down. If you're interested in knowing how to better train your dog to recognize when it's ok to bark, you can get all the necessary information on this page.