If you're looking for a secure digital storage solution, consider getting one of iStorage's datAshur PRO2 256 GB encrypted flash drives. This is a USB 3.2, PIN Authenticated, Hardware Encrypted USB Flash Drive. iStorage is the trusted global leader of award-winning, PIN authenticated, hardware encrypted portable data storage devices. The company offers the most innovative range of products to securely encrypt, store and protect data to military standards; safeguarding valuable and sensitive data to ensure compliance with stringent regulations and directives such as GDPR, HIPAA, SOX, NRC, GLB and DHS Initiatives.
The iStorage datAshur PRO2 uses 100% real-time military grade AES-XTS 256-bit Hardware Encryption. This encrypted flash drive is certified to FIPS 140-2 (U.S. government computer security cryptographic modules standard) Level 3 compliant Tamper proof & evident design. This means that all of its critical components are covered by a layer of super tough epoxy resin, which is virtually impossible to remove without causing permanent damage to the critical components. If breached, the tamper evident design of the datAshur PRO2 will provide visible evidence that tampering has occurred.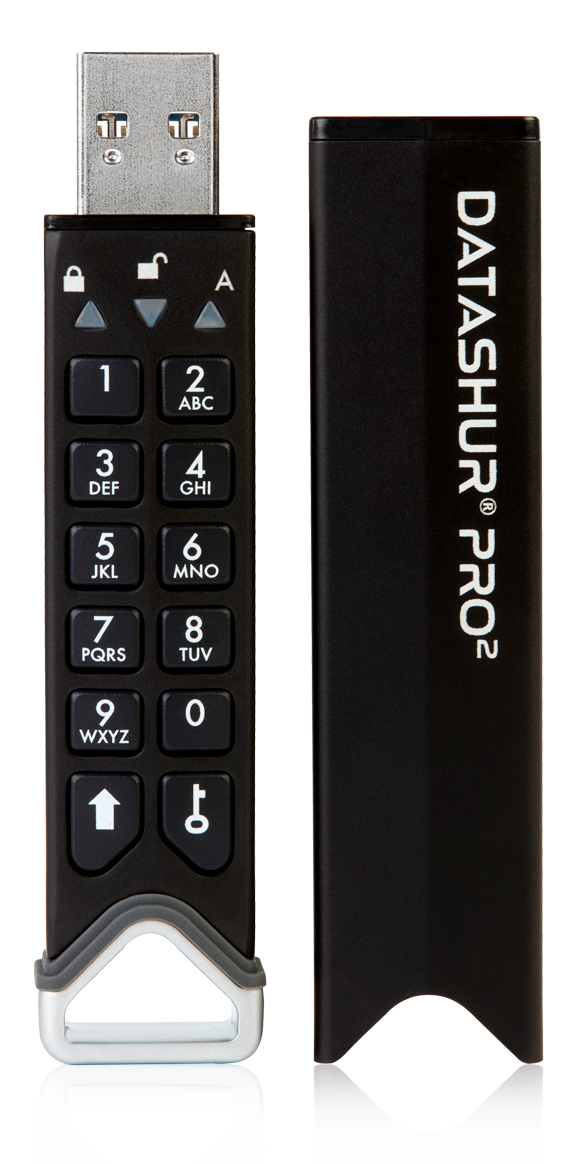 The iStorage datAshur PRO2 is the perfect device to keep your sensitive data secure whilst on the move. This encrypted flash drive is different from the common flash drives that we're used to see. The USB flash drive is always locked, so before you plug into your PC, laptop, or Mac, you will need to unlock it.
To unlock the iStorage datAshur PRO2, the first thing users need to do is press the "key" button. The red, green, and blue LEDs will flash together, and then the red LED will blink. After that, users need to enter their user PIN within 10 seconds – the factory default PIN is set to 1-1-2-2-3-3-4-4. After entering the PIN, users need to press the "key" button once again. The red LED will light up, switching with the green LED after a couple of seconds. After following these steps, users have 30 seconds to connect their iStorage datAshur PRO2 encrypted USB flash drive to their device.
Users can also configure their own unique 7-15-digit PIN. There are two different PINs, and those are the Independent User PIN and the Admin PIN. This makes the iStorage datAshur PRO2 perfect for corporate and government deployment. If the user forgets their PIN, the encrypted flash drive can be unlocked by the admin PIN, and the admin can then allow the user to set a new PIN.
The iStorage datAshur PRO2 also comes with a bootable feature, meaning users can install an OS on the datAshur PRO² and boot directly from it. And that's not everything; since the iStorage datAshur PRO2 is both OS & platform independent, this means that no software is required, making this encrypted flash drive work on any device that features a USB port.
Whenever you connect the iStorage datAshur PRO2 to a device, the internal rechargeable battery will begin to charge, which means that no additional power source is required. The iStorage datAshur PRO2 encrypted flash drive features a reading speed of 130MB/sec and a writing speed of 116MB/sec.
When connected to a device, the iStorage datAshur PRO2 encrypted USB flash drive will show up as a removable storage device called "DATASHURPRO" in "My Computer" on PC or in "Finder" on Mac. Users will then be able to simply drag and drop important documents or other content to their flash drive, as well as save directly to it from most applications.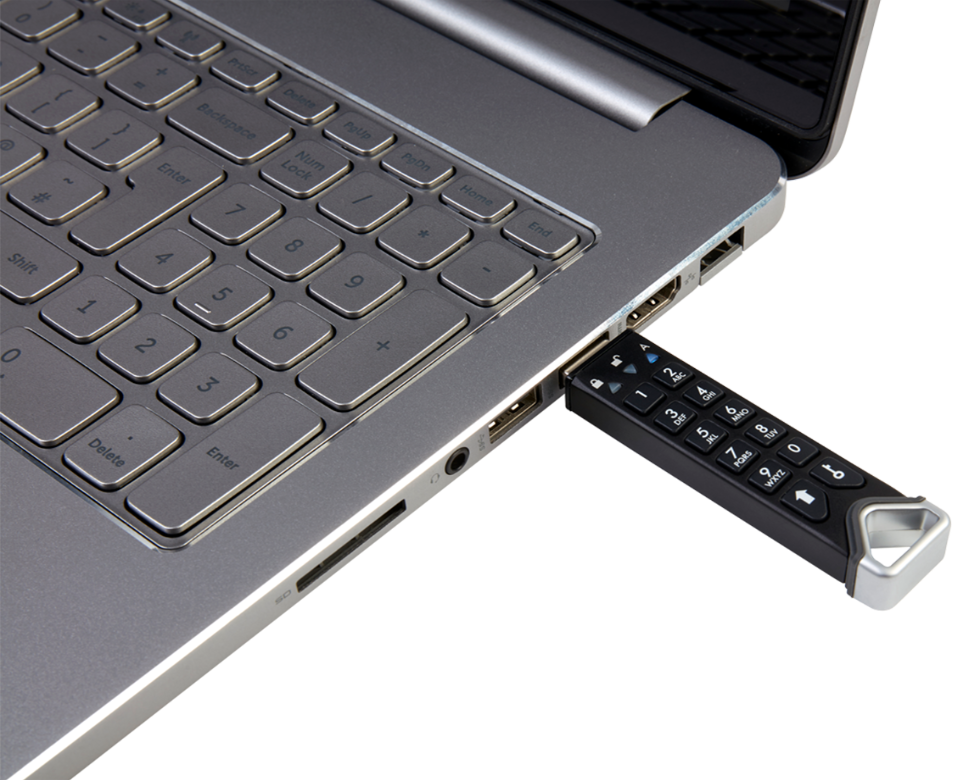 And just like any other flash drive, you should always eject the iStorage datAshur PRO2 properly using the corresponding method for your OS. Once the iStorage datAshur PRO2 flash drive is removed, it automatically locks itself, becoming inaccessible until the PIN is re-entered and users reconnect it to a computer.
As soon as you unplug your datAshur PRO2 encrypted flash drive, your data becomes instantly secure, all thanks to its featured military grade AES-XTS 256-bit Hardware Encryption. That's all it takes to keep your digital data truly secure.
If you're interested in getting the iStorage datAshur PRO2 256 GB encrypted USB flash drive, each 256 GB flash drive is priced at $289. You can find it available with that storage capacity, or choose from different storage capacity solutions (4 GB, 8 GB, 16 GB, 32 GB, 64 GB, 128 GB, 512 GB) at iStorage's US webpage, by clicking here.