If you're looking to get a new pair of in-ear earphones, take a look at the Audeze LCD-i3 In-Ear Earphones. Audeze LLC is a California-based high-end audio manufacturer delivering the most accurate sound reproduction available today.
Audeze's LCD Flagship Headphones offer power and precision, and feature an elegant design. Audeze's Flagship Series audio solutions come equipped with Nano-scale diaphragms, Fluxor magnet arrays, and Uniforce voice coils, truly representing the pinnacle of audiophile technology.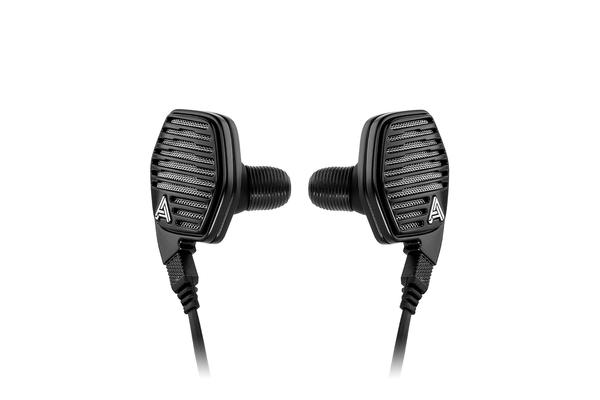 The Audeze LCD-i3 In-Ear Earphones is the next step in the evolution of Audeze's iSINE series. The LCD-i3 In-Ear Earphones feature the same grill design and cast magnesium housing of the award-winning LCD-i4 design, as well as an open back design for greater transparency and deep, clean bass extension. The LCD-i3 in-ear earphones reduce unwanted resonance and deliver superior resolution to its iSINE counterparts, making them the pinnacle of In-Ear Technology.
The built-in low impedance driver leverages Audeze's patented Uniforce voice coil and Fluxor magnet technologies to achieve the highest dynamic range of any in-ear earphones, pushing up to 130dB with no audible distortion.
The Audeze LCD-i3 In-Ear Earphones feature connection versatility, meaning that they have the ability to be paired with Bluetooth, Lightning, or Auxiliary devices (3.5mm connectivity), ensuring that you'll be able to enjoy true audiophile sound from any device. The LCD-i3 come with an included CIPHER Lightning Cable, CIPHER Bluetooth Module, and 3.5mm standard cable.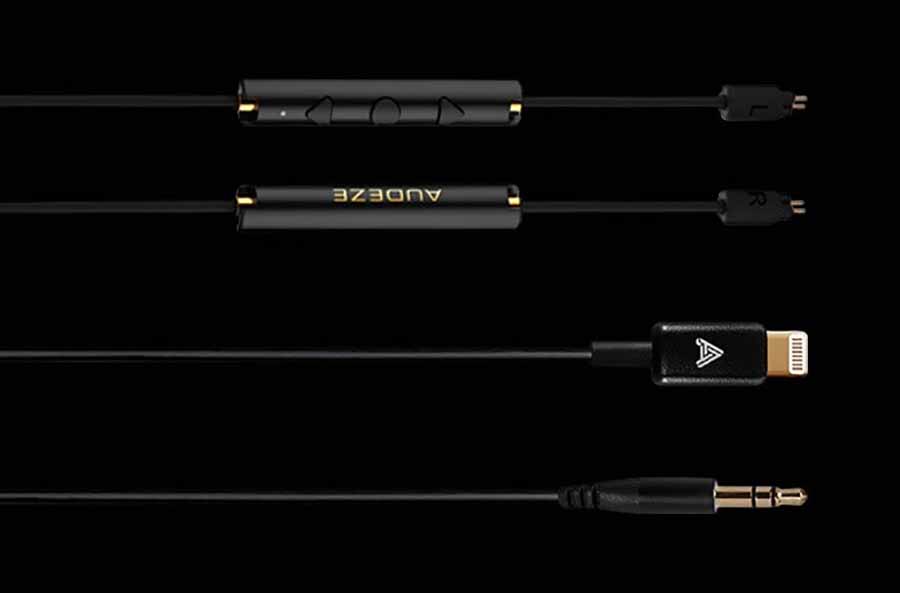 The Audeze CIPHER Bluetooth Module is programmed with Audeze's proprietary DSP and native support for Bluetooth 5.0, AptX, and AptX HD, delivering low latency 24-bit wireless audio that has been optimized for even the most discerning ear. This ultimately provides users with High Resolution Wireless Audio.
The Audeze LCD-i3 In-Ear Earphones also offer customizable comfort, meaning Audeze's brand new Ear Fins are ergonomically designed to provide a comfortable and secure fit within the concha bowl of the ear. And for anyone that prefers the traditional iSINE fit, Audeze's redesigned Ear Hooks can now easily be curved inward along the back of your ears, offering a superior fit for ears of all shapes and sizes.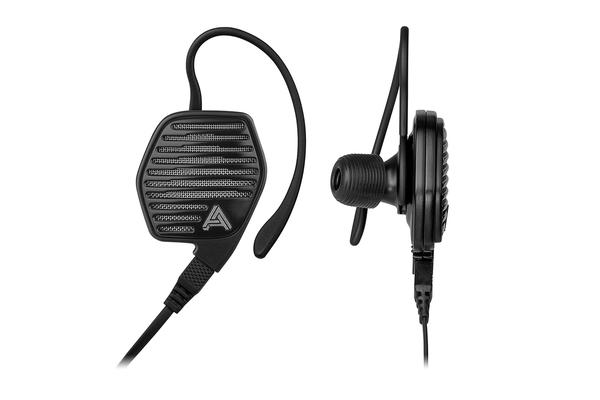 The LCD-i3's dynamic and engaging musical presence is matched only by its versatility, ensuring you'll be able to enjoy the best audiophile sound quality over any device. The LCD-i3 can easily push up to 130dB with zero audible distortion for a true audiophile in-ear experience.
If you're interested in getting a pair of Audeze LCD-i3 In-Ear Earphones, capable of offering High Resolution Wireless Audio, they are currently going for $900. You can find the LCD-i3 In-Ear Earphones available for purchase at Audeze's official website, on this page.