While using Bluetooth based trackers for finding things is not a novel idea anymore, a tracker that works well, feels smooth, and costs one-half of other devices can be. The MYNT team has recently announced their brand-new MYNT ES BLE tracker that is smooth and light, easily attachable to personal items, and as easy to use as a doorbell. The MYNT ES Bluetooth Low Energy Tracker is based on its "little brother" (the original MYNT Bluetooth tracker) and is extremely accessible, coming at a super affordable price.
The MYNT team is based in Santa Clara, California. The team is formed by a group of inventors that enjoy working on smart wearables and connected home devices, striving to engineer seamless system of hardware, software, and cloud services.
What is the new MYNT ES BLE Tracker?
The new MYNT ES is a BLE tracker with more functionalities. The tracker works with a smartphone and an app, and records the location of each tracked item on the smartphone app. The app will always generate smart notifications when things are left behind in public spaces.
What is BLE (Bluetooth Low Energy)?
BLE (also known as "Bluetooth LE") is a variation of the Bluetooth wireless standard designed for low power consumption. Bluetooth Low Energy was introduced by the Bluetooth Special Interest Group (Bluetooth SIG) in December 2009 as part of the Bluetooth 4.0 specification.
MYNT ES BLE Tracker – Specs and Features
As said before, the MYNT ES BLE Tracker is smooth and lightweight, measuring 1.1 inches long by 2 inches wide by 0.2 inches tall, weighing a mere 0.32 ounces. Thanks to its incredible small size, you can easily attach the MYNT ES to any of your belongings. You can attach it to things like your wallet, keychain, backpack, or even store it in your car.

But it doesn't stop there. Imagine that you're ready to leave home so you don't arrive late for work, but you're stressing out because you can't find your phone. By pressing the MYNT button (big button in the center of the Bluetooth tracker) your phone will instantly ring. The MYNT ES allows you to constantly keep track of your phone, ensuring that you always know where it is.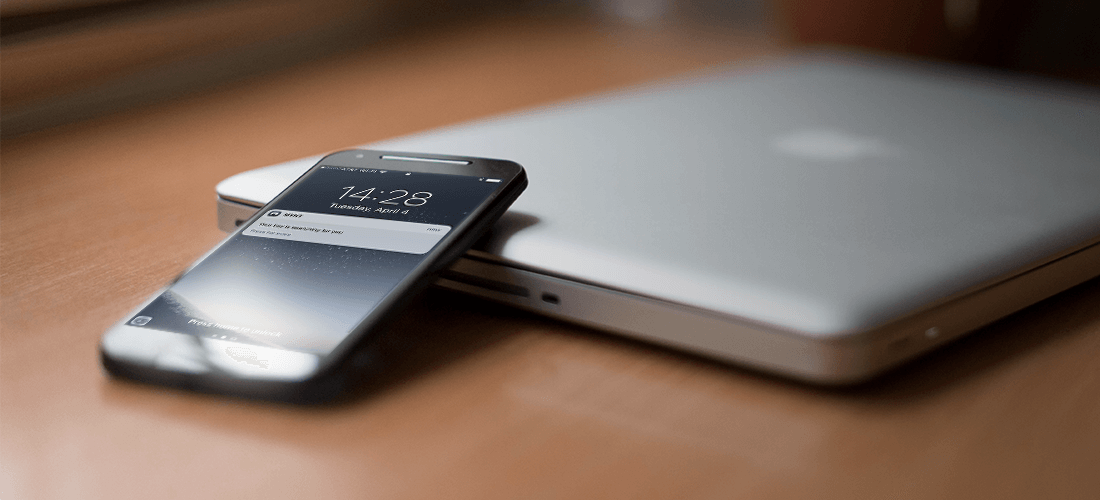 The MYNT ES BLE Tracker is three times louder than its "little brother" (the original MYNT Bluetooth tracker), and comes with a new tune. It operates at just 80 dB, making it as loud and audible as a propeller plane passing by. Its new smooth and acoustic tune provides users with quality sound at a distance.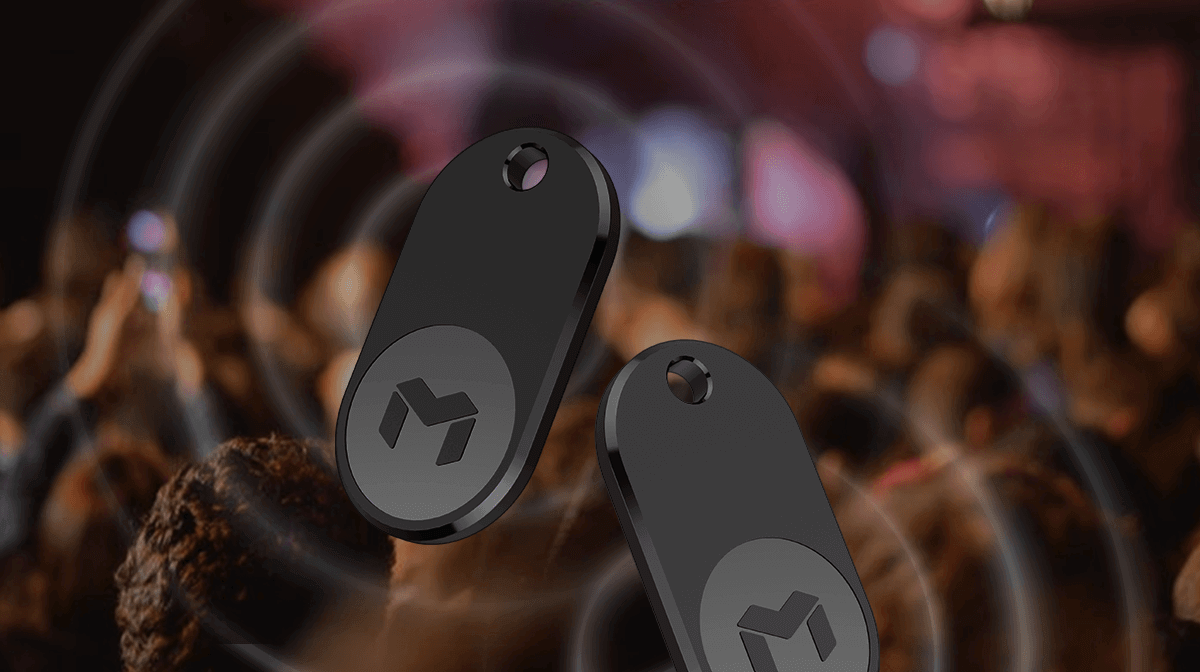 Since the MYNT ES is a Bluetooth Low Energy Tracker, it can easily conserve energy. The new MYNT ES BLE Tracker offers battery life up to one year, while also providing users with easy battery replacement. The device comes equipped with a single CR3032 that's capable of providing one year of battery power duration, allowing the MYNT ES BLE Tracker to work continuously during that period of time. Its detachable battery holder allows you to easily change the battery within 5 seconds.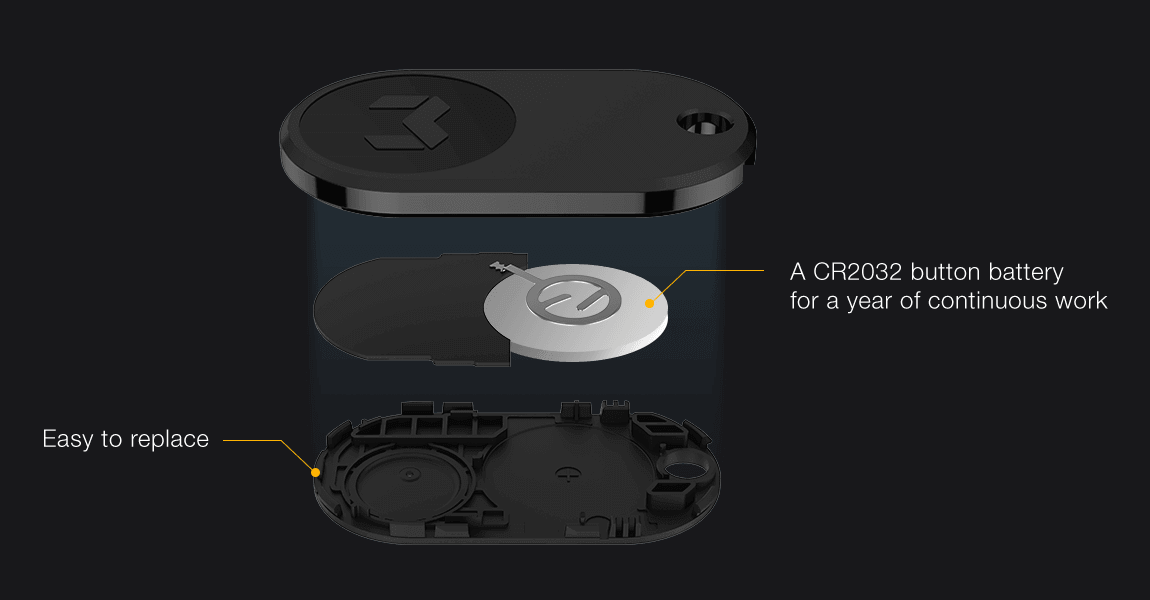 The MYNT ES BLE Tracker comes equipped with a powerful new chip that's capable of delivering extraordinary BLE connection, exceling in performance while proving to be energy efficient. With this new chip, the tracker offers its users accurate loss prevention notifications – whether indoor or outdoor, the smart notice system is 99% accurate.
The MYNT App
With a touch of the MYNT button in the app, users can easily look up the GPS location and ring their items quickly. The MYNT App also keeps a record of the last GPS location where your MYNT ES was located, allowing you to go back to those areas and search for your forgotten belongings.  And by leaving the MYNT ES in your car, the MYNT App will record its parked location automatically, allowing you to easily find your car when a parking lot gets crowded.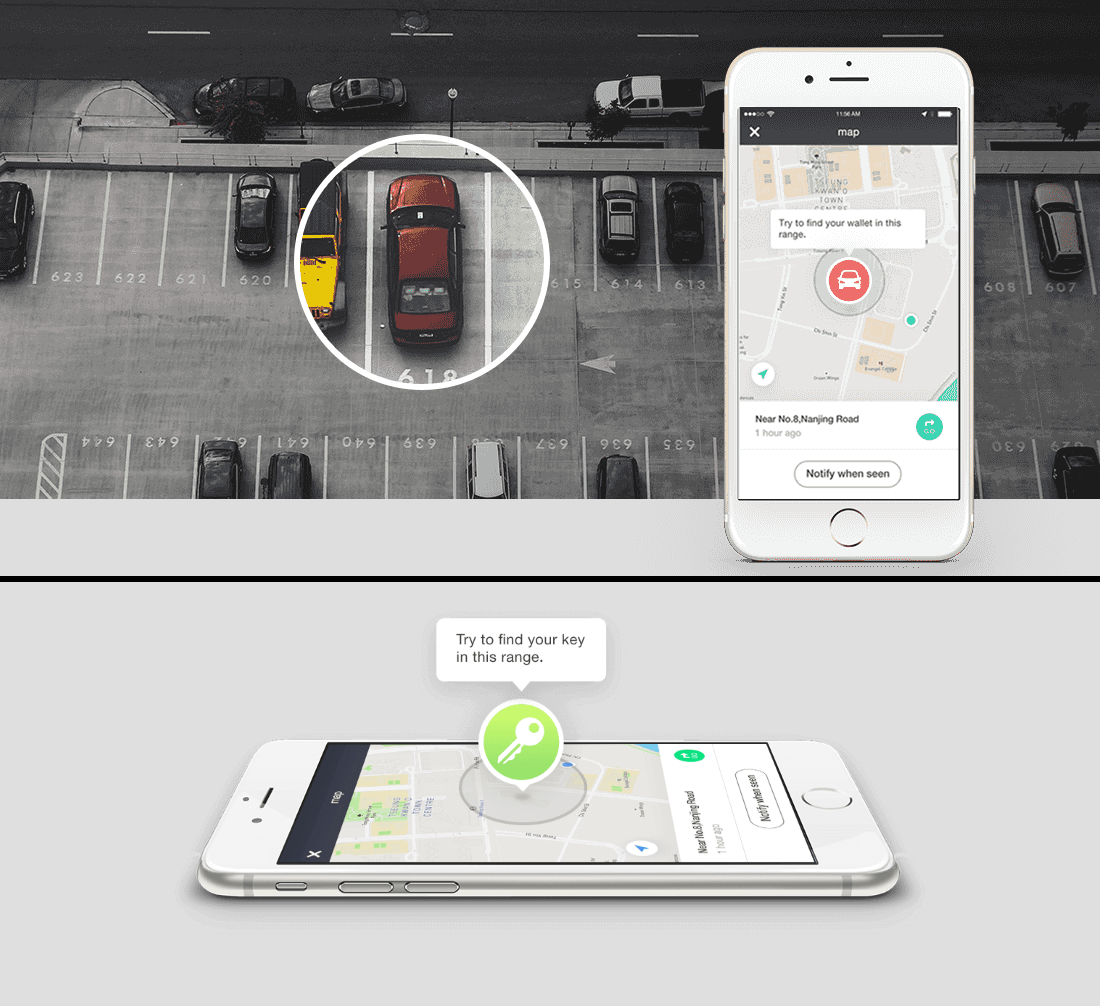 The App keeps the entire MYNT community connected. This allows users to easily search lost items with the help of their friends, and everyone else within the MYNT community. If anyone using the MYNT App walks by and detects your lost item, its GPS location is quickly updated through the secure MYNT cloud, and your lost item will be found in no time.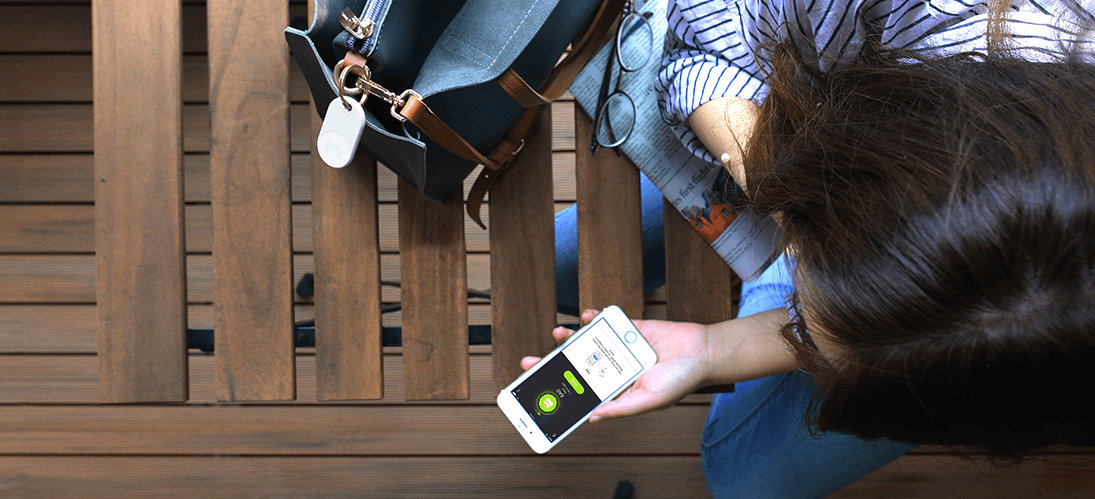 What makes the MYNT ES BLE Tracker different from all other trackers available on the market is certainly the MYNT APP. The App comes with new interactive guiding widgets that make it much easier to get familiar with how to use the MYNT ES Tracker. The App also comes with a new smart TIPS System, which provides the best operation experiences, all based on your habits.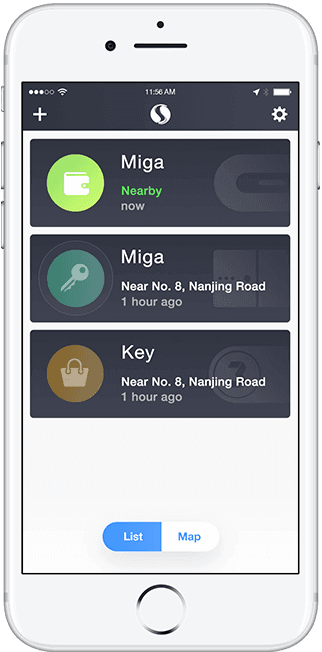 The App supports multiple MYNT Trackers, which means that all of your MYNT devices can be managed in the MYNT APP at the same time. This offers users with a more intuitive device status for each of their trackers.
Final Thoughts
The MYNT ES BLE Tracker is the ultimate compass for finding important things. You can use it as a phone locator, a key finder, or a wallet tracker, allowing you to find your items in mere seconds. By using a MYNT ES BLE Tracker you can save time, energy, and money for the whole world.
The MYNT ES BLE Tracker is currently available in two different colors: Black or White. If you're interested in getting the MYNT ES BLE Tracker, each unit is currently going for around 10$ to 15$.
The MYNT team is an Amazon partner (which is where they sell their trackers). If you're interested in getting one (or more), all you need to do is access MYNT's official shopping page for their MYNT ES BLE Tracker, by clicking here.
Also Read: