If you're looking for a new pair of Bluetooth Headphones that come with ANC (Active Noise Cancellation) Technology, consider taking a look at the ZVOX AV50 ANC Noise Cancelling Earbuds.
What makes these Noise Cancelling Earbuds so special is their AccuVoice Technology, which boosts the vocals in any media you are listening to (soundtracks, videos, movies, tv-series, etc.), while the headphones themselves cancel and remove any surrounding sound with their ANC technology.
Let's take a detailed look at everything these amazing Bluetooth Headphones have to offer.
DESIGN & SPECS
The ZVOX AV50 Headphones are lightweight noise cancelling earbuds that are lighter than many other Active Noise Cancelling Headphones, weighing less than half a pound. The AV50 headphones are extremely comfortable to wear, adjusting to most head sizes and coming equipped with really nice, soft ear pads and a soft headband.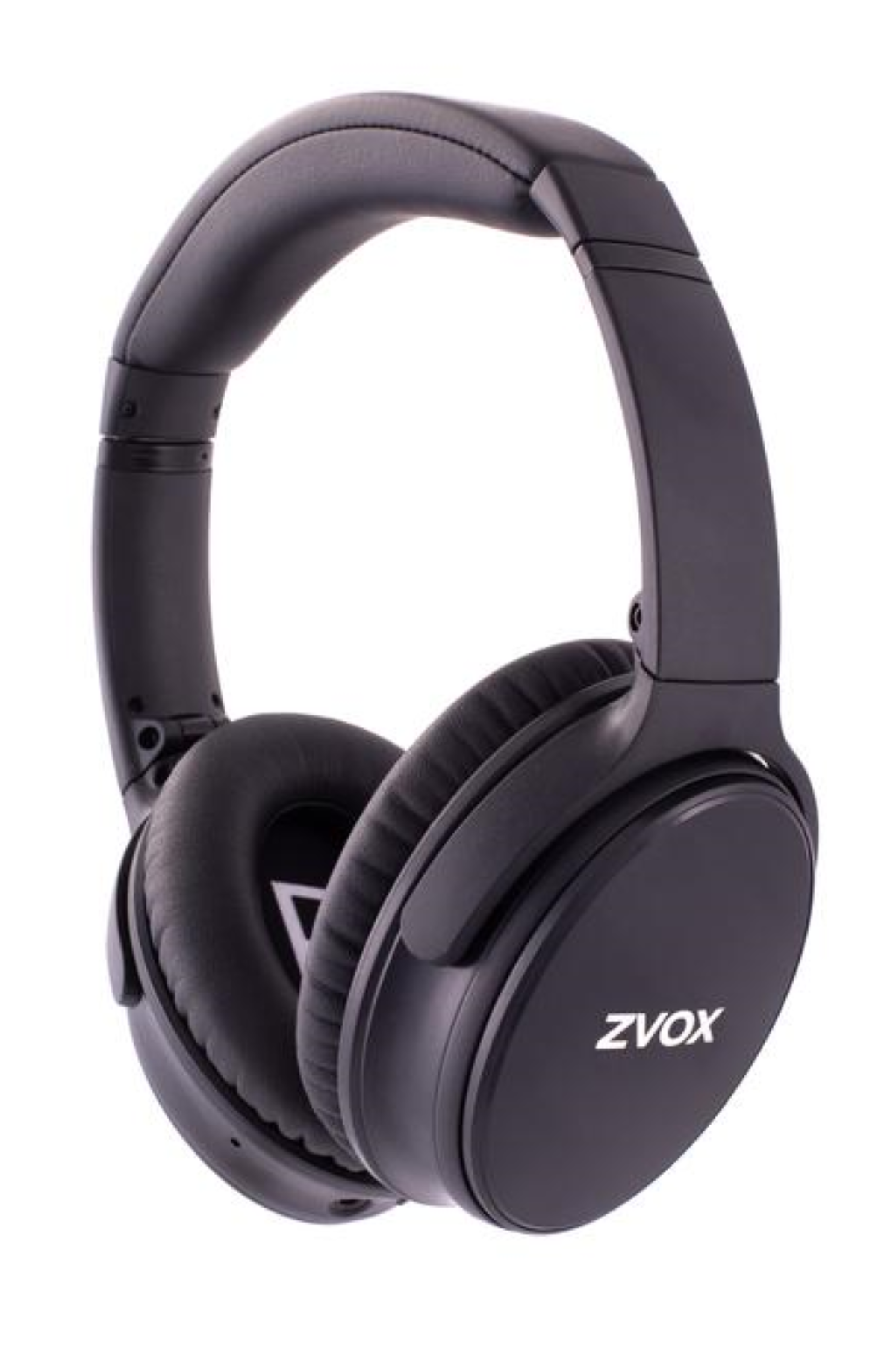 They also come with an included slim carrying case. This allows you to store them, making it easier for you to carry them when you're traveling. The case is only 2.5″ thick and the headphones can be folded flat to easily fit inside the case. The case also comes with a 3.5mm audio cable and USB Charging Cable.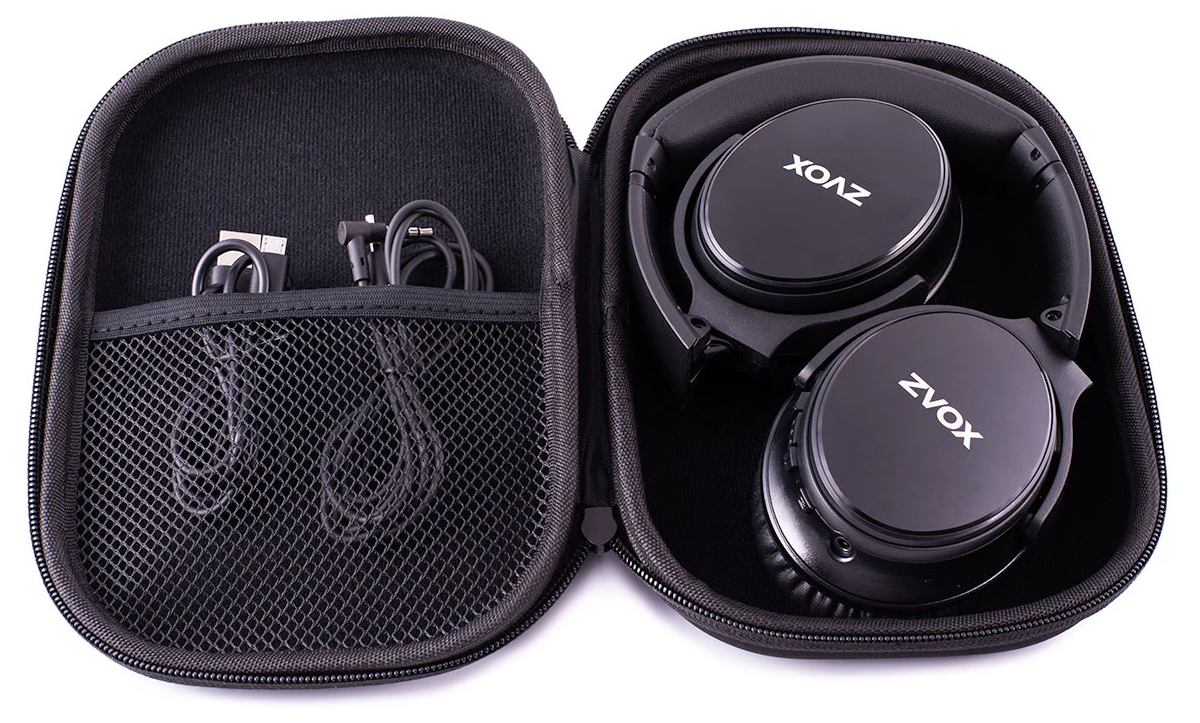 The headphones also come equipped with a small built-in microphone that's found in the right ear cup. When combined with their ANC tech, the microphone allows you to make hands free phone calls while reducing and eliminating any surrounding noises.
NOTABLE FEATURES
Bluetooth Connectivity
The ZVOX AV50 Headphones feature aptX Bluetooth. This means you can connect your AV50s to many different devices by using the supplied cord, as well as connect them to any Bluetooth enabled device via their aptX Bluetooth technology. If you use an optional Bluetooth transmitting device, you can also connect them to your TV.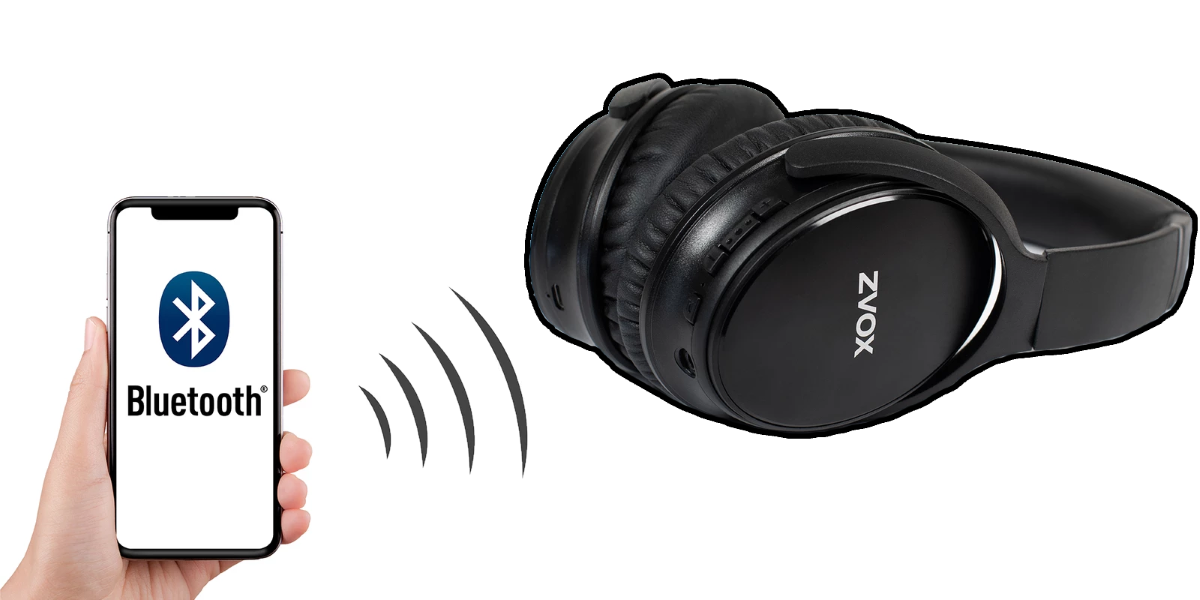 ANC (Advanced Noise Cancellation) Technology
The ZVOX AV50 Headphones are an amazing pair of headphones to take with you when traveling. Whether you're traveling in an airplane, a bus that's moving between the busy city traffic, a train or car with open windows, or literally anything else, these headphones come with advanced ANC Tech that will reduce and eliminate any external/surrounding unwanted noises.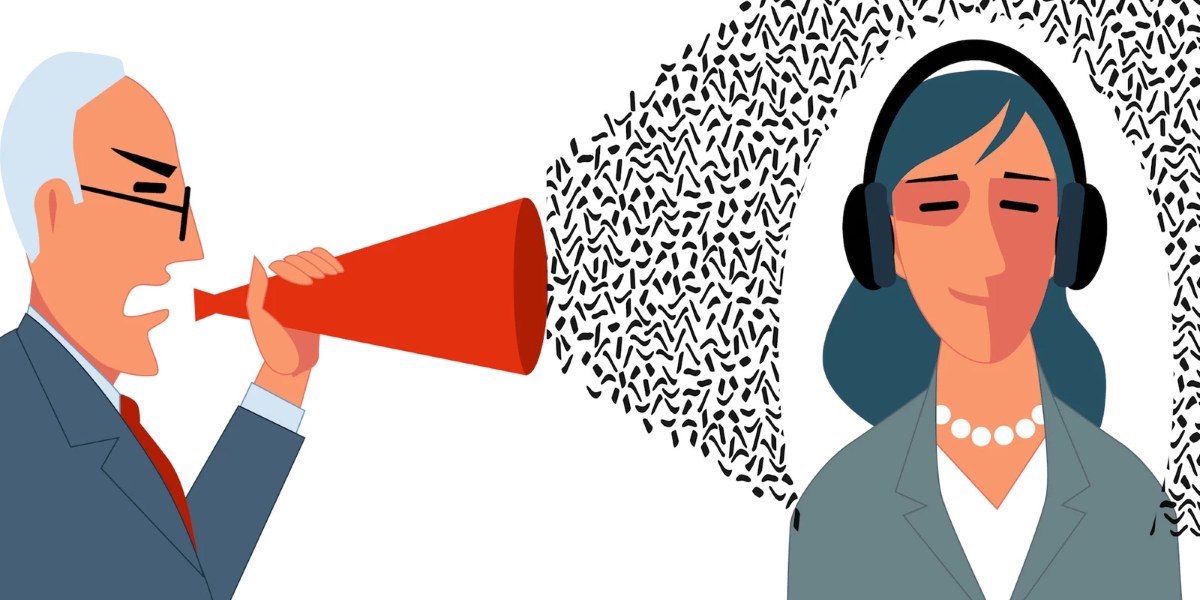 These reduce and eliminate the noise from jet engines, wind, crowds, air conditioners, and much, much more. This way you're put into your own private world without ever hearing and thinking about what surrounds you, allowing you to have some time to relax while you're traveling.
Hands Free Phone Calls
As stated before, the AV50s also come equipped with a microphone in the right ear cup that allows you to make hands-free phone calls after you connect it to your smartphone via Bluetooth.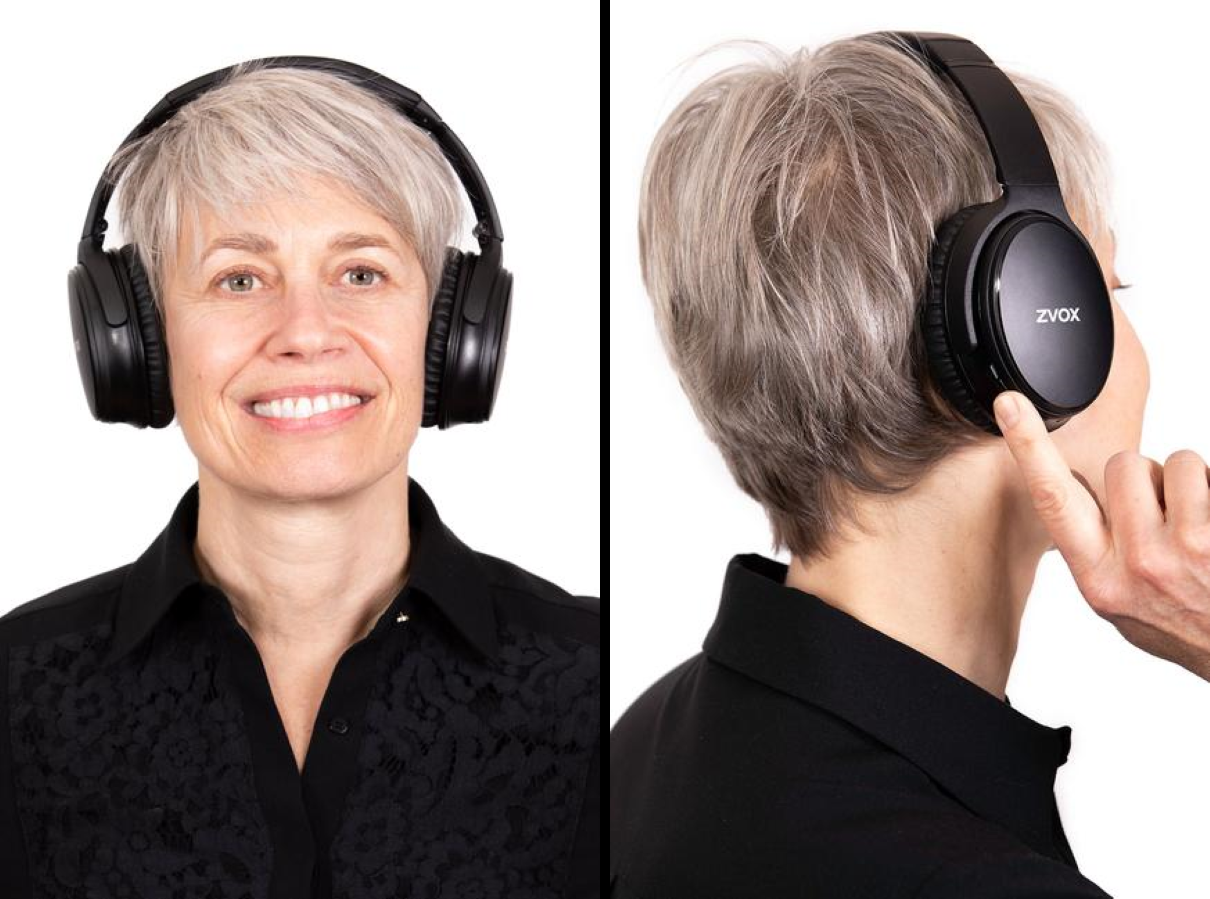 By using the simple touch controls that can be found on the back of the right ear cup you'll be able to make your hands-free phone calls. You can easily hear the caller thanks to the ANC tech, which reduces and eliminates any surrounding noises, while the built-in microphone works to capture only your voice. The microphone is decent and offers the caller a nice audio quality.
AccuVoice Technology
Lastly, their AccuVoice Technology. The AV50s use ZVOX's AccuVoice technology to boost any voices/vocals while still reducing and eliminating any unwanted noises that come from surrounding sources. This allows you to understand soundtrack lyrics and/or dialogue with ease, without ever having the need to turn the volume up.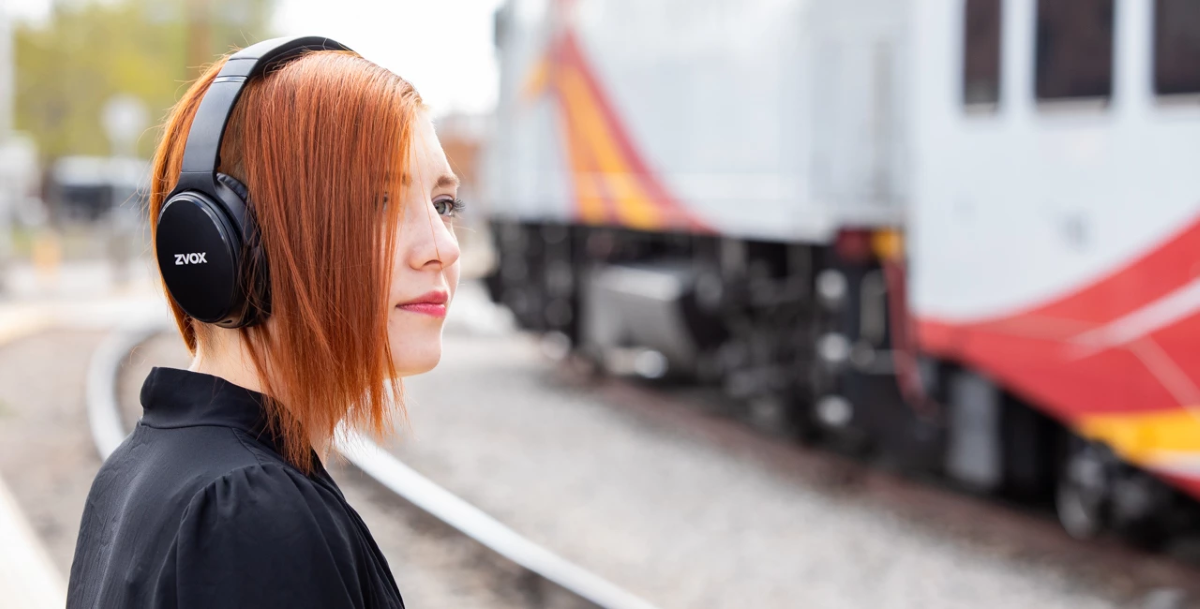 FINAL THOUGHTS
The ZVOX AV50 Bluetooth Headphones feature ANC Tech to block any surrounding noises, as well as AccuVoice Technology that boosts the vocals from all your media. They're stylish, comfortable to wear and extremely lightweight.
The AV50 Headphones are available in 4 different color models: Black, Red, Blue, and Rose Gold.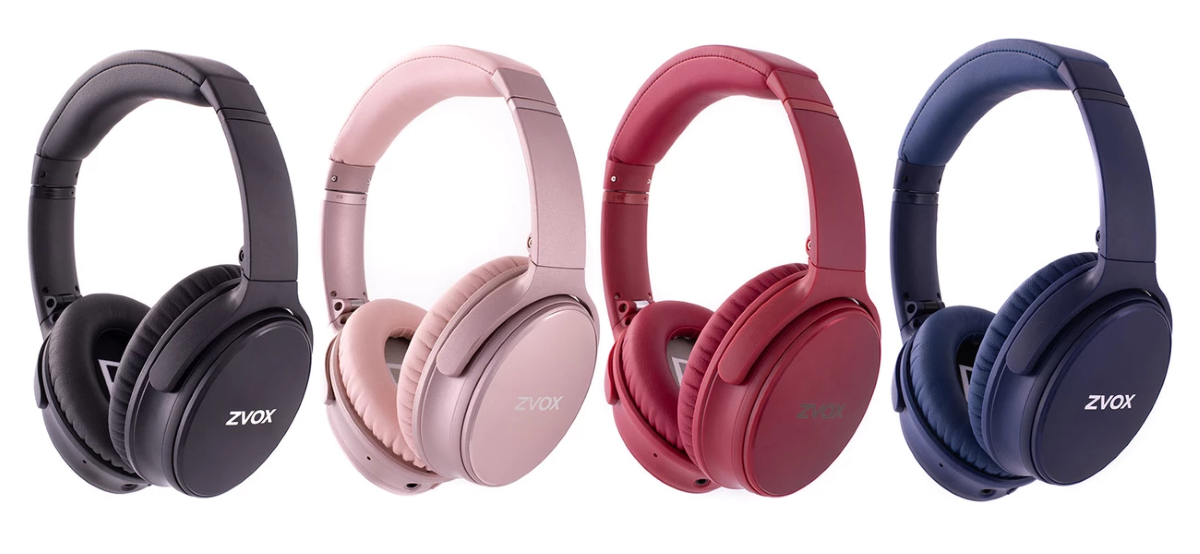 If you're interested in getting the ZVOX AV50 ANC Bluetooth Headphones, each pair is currently discounted from its normal price of $150, currently going for $90 (saves you a whopping $60). You can order your pair of ZVOX AV50 ANC Bluetooth Headphones right now, directly from Zvox's official website, by accessing the corresponding shopping page via this link.