If you're looking for a new wireless outdoor security camera that can protect your home from any danger around the clock, then you should consider taking a look at the Ring Floodlight Security Camera.
This outdoor home video security system will help you to protect your home with its motion-activated security camera that comes with built-in floodlights and a security siren, as well as featuring a two-way audio system.
This home video security system is the evolution of outdoor security. Using it will allow you to see, hear and speak to anyone that's right outside your property, and you'll be able to do all of that from anywhere by using the Smartphone App.
Let's take a look at the Ring Outdoor Floodlight Cam and check everything it has to offer.
DESIGN & SPECS
The Ring Floodlight Security Camera measures 11 inches long by 8.25 inches wide by 7 inches tall (28 cm. x 21 cm. x 17.8 cm) and its mounting base/bracket measures 4¾-inch (12.065-cm) in diameter. This floodlight camera can be mounted on a Wall or Ceiling and the system is weather resistant working between the temperatures of -22°F to 120°F (-30°C to 48.5°C).
As stated before, the camera comes equipped with two built-in ultra-bright 3000° Kelvin Floodlights and a remote-activated 110-decibel siren security siren. The camera lens itself records live, offering you 1080p crystal-clear HD video, as well as night vision.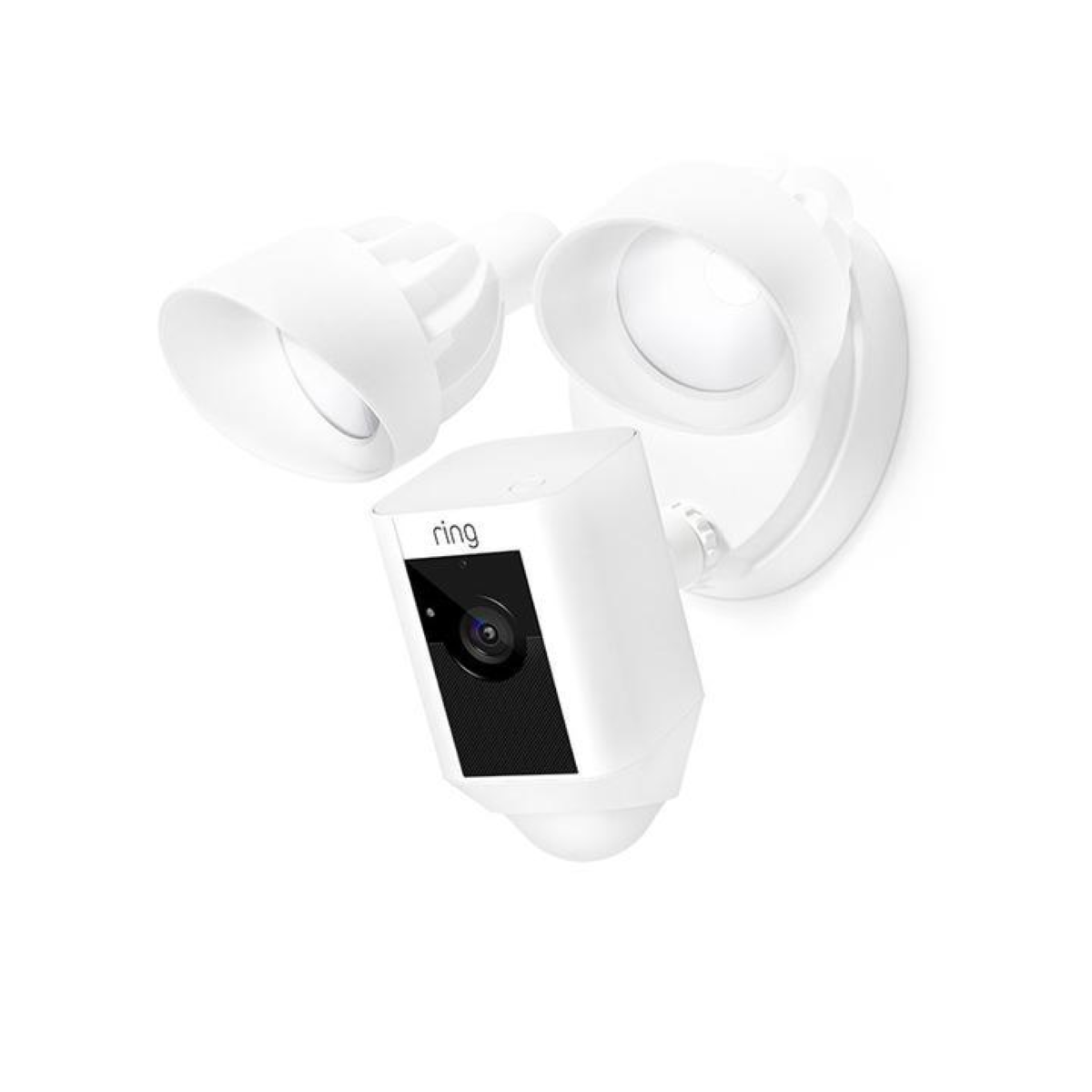 The adjustable mount provides the camera with a 140° horizontal field-of-view that easily allows you to detect any motion around corners and monitor all your blind spots. This way the camera can cover a total of 270 degrees with its customizable motion detection. Thanks to its dual ultra-wide-angle advanced motion sensors users can configure 30-foot Custom Motion Zones with object and facial detection.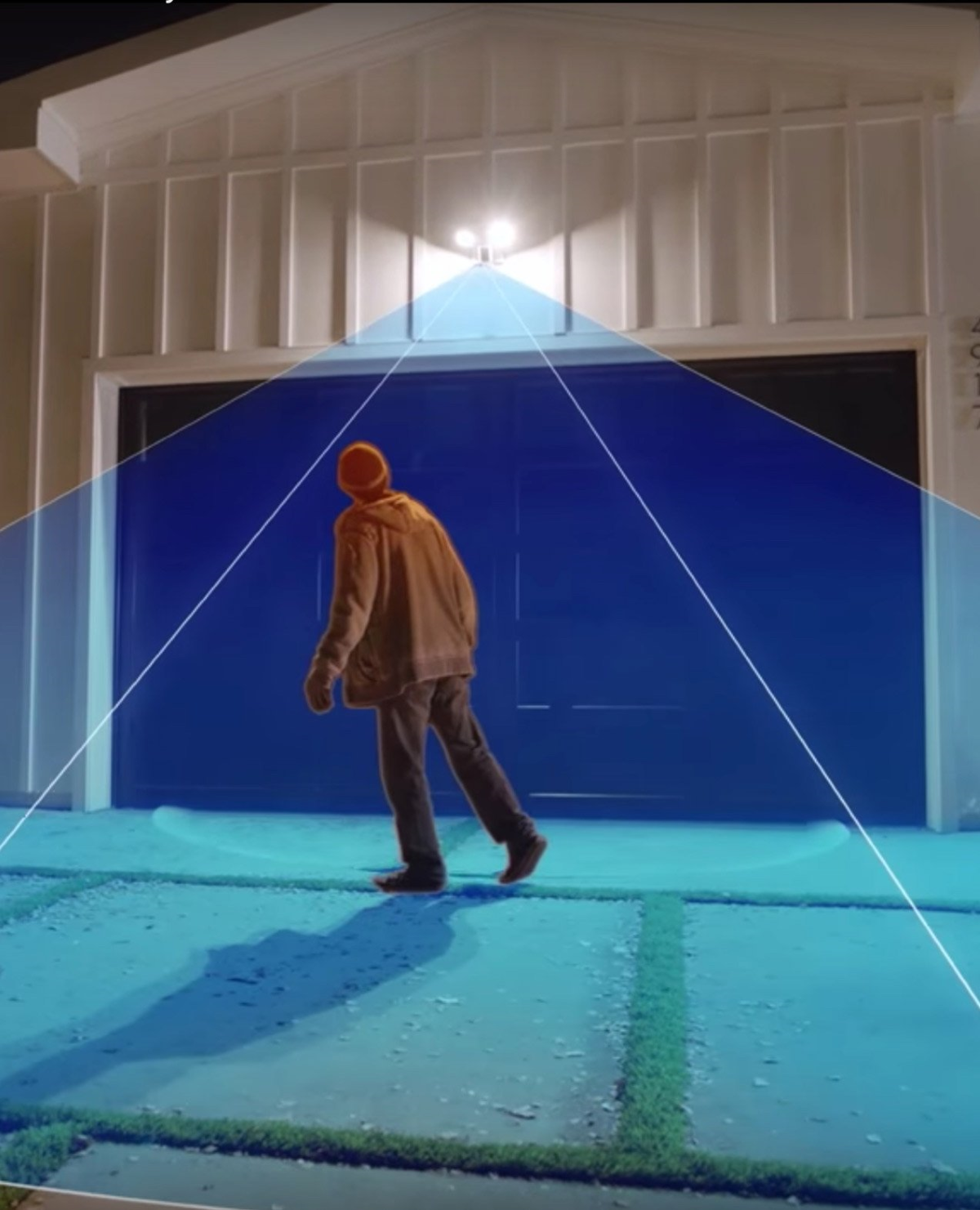 This Outdoor Floodlight Cam also features a two-way audio system with noise cancellation, which means the camera comes equipped with both a built-in microphone and speaker.
The Ring Floodlight Security Camera needs to be hardwired to power, working between 110-240V. This outdoors surveillance system can be connected to any standard junction boxes, allowing you to easily replace any existing older/outdated wired floodlights. The system features a very simple setup with Advanced Controls.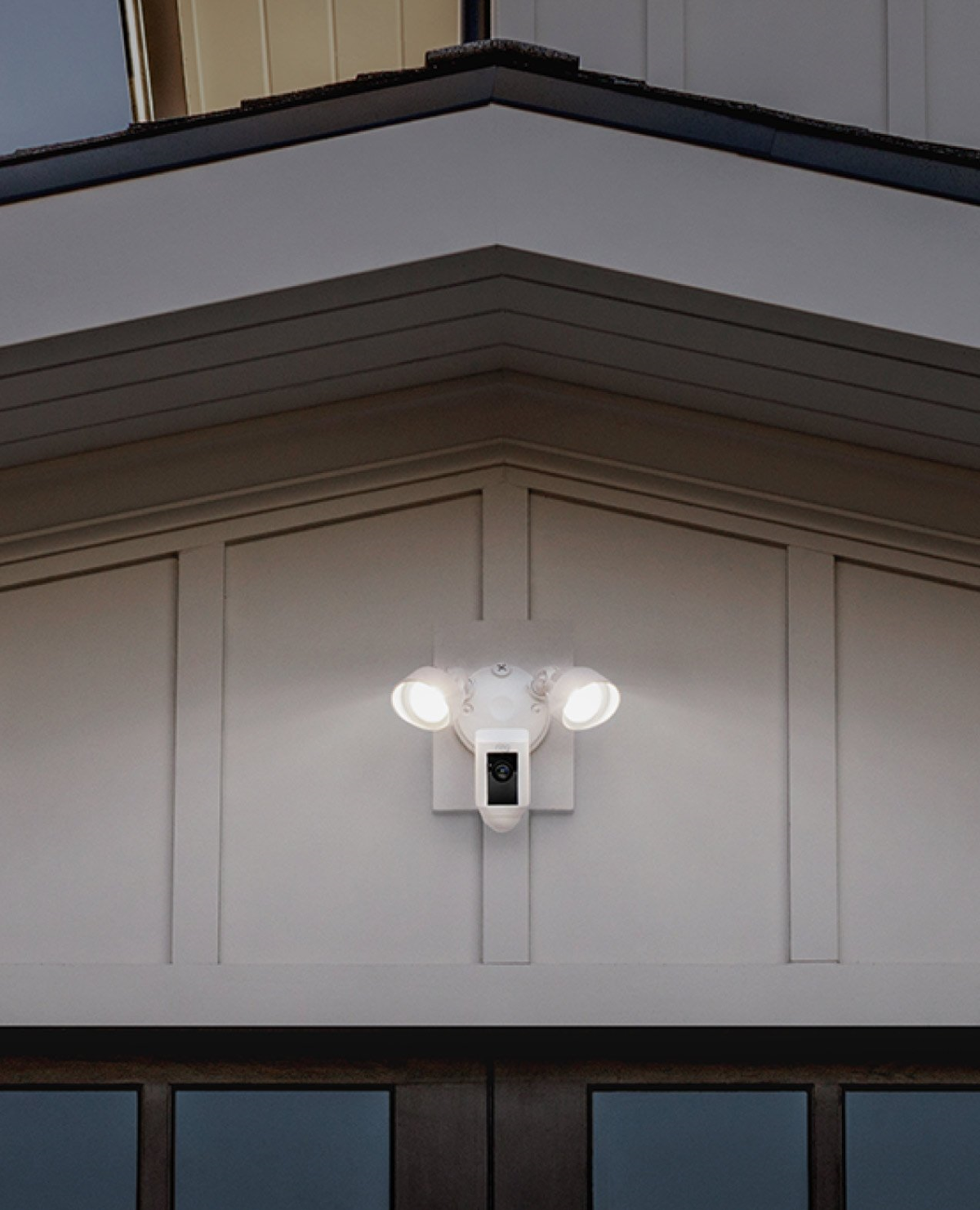 This security system works via Wi-Fi and supports the most common Wireless Standards (802.11 b/g/n), operating at a frequency band of 2.4 GHz. It also supports 902 – 928 MHz radio frequencies. After you install it and configure it as you prefer you can get 24/7 instant motion-activated alerts. The system is compatible with iOS, Android, Mac and Windows 10, offering you 24/7 high-quality live-streamed video and audio.
ADDINTIONAL FEATURES
Compatible with Amazon Alexa
This outdoor home video security system also supports Amazon Alexa, allowing it to illuminate and send announcements to Echo devices whenever motion is detected, as well as letting you see, hear and speak to anyone detected on camera by using specific Echo and Fire TV devices.
Smartphone App – Simple Setup with Advance Controls
After downloading the Smartphone App, you can control the camera angle, flash the lights and sound the siren's alarm. You can use the Smart Zoom feature to zoom-in the video and better understand what the camera is streaming.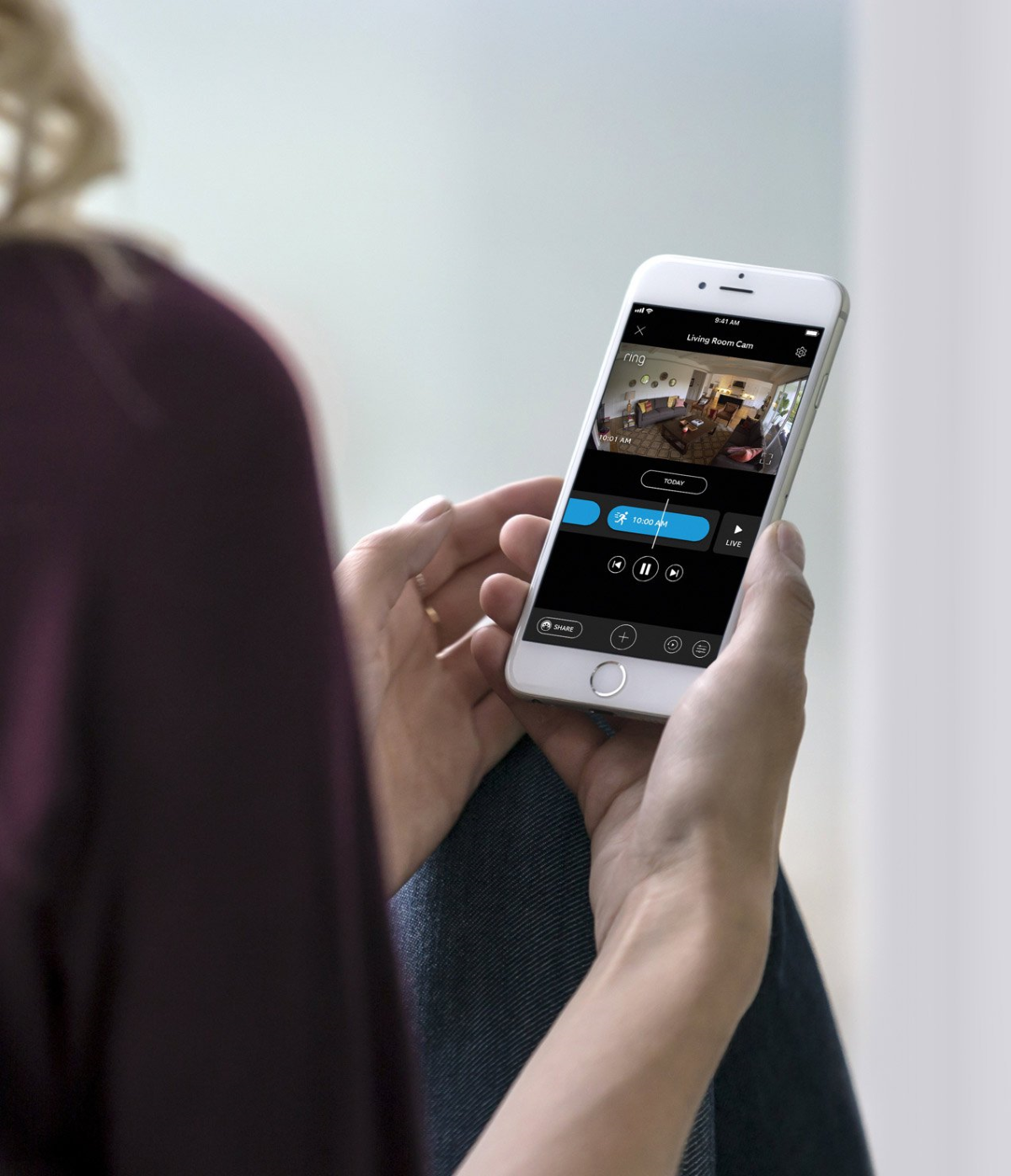 Use can use the App from anywhere, which is a great thing when you're looking to protect your property and monitor your home at a daily basis.
FINAL THOUGHTS
The Ring Outdoor Floodlight Cam is a very complete outdoor home video security system. Its motion-activated camera and floodlights are App-Controlled, which puts Home Security at your fingertips.
The App also sends instant alerts to your smartphone, tablet or PC whenever it detects motion.
The Ring Outdoor Floodlight Cam is currently available in two different color models: White and Black.
If you're interested in getting the Ring Outdoor Floodlight Cam, each unit is currently priced at $249. It's important to note that the more cameras you get, the bigger the discount you get, and so, the more you safe. There's a 2-Pack for $459 (saves you $39), a 3-Pack for $669 (saves you $78) and a 4-Pack for $849 (saves you $147).
You can order yours online right now, by accessing Ring's official shopping page, which you can do by clicking this link.