Imagine having a portable gadget that would make it possible for anyone to create their own music at anytime and anywhere. The best part is that all of this with comes with incorporated drumbeats while also allowing users to re-create sounds from tons of different musical instruments. Well, that's now possible with a new little gadget called the Artiphon Orba Portable MIDI Controller.
Meet the Orba, a portable synth, looper, and MIDI controller that lets you create songs in seconds. This ingenious gadget is currently going through a crowdfunding project at Kickstarter.
This little gadget was designed by Artiphon, a consumer electronics startup that designs creative technology devices for everyday music making.
Let's take a detailed look at the Orba, see how it works, and check everything it has to offer.
DESIGN & SPECS
As stated before, the Artiphon Orba is a portable synth, looper, and MIDI controller that lets anyone make music at any time.
The Orba features a minimalist design that resembles a cross between a gaming controller and half of a grapefruit, giving it a half-spherical shape with tons of little easy-to-use quick-access buttons/controls. The device is just slightly bigger than a regular tennis ball and easily fits inside your hand.
These buttons/controls are feather-touch sensitive, which means that the slightest touch or gesture from your fingers and hands gets transformed directly into sound. These are the same simple gestures that we use every day on our smartphones, tablets, trackpads, and game controllers.
This way, the Orba introduces a new and fun method of creating music anywhere, even if you've never played an instrument before.
The Orba comes equipped with Multicolor LEDs that respond to the way you play it, an accelerometer and gyroscope that capture a range of gestures, and an onboard synthesizer and built-in speaker that offer an immediate playing experience.
The Orba's playing surface uses capacitive-sensing technology, just like a smartphone screen or computer trackpad. The device is velocity-sensitive and fully responsive to even the lightest micro-gestures. Its onboard accelerometer and gyroscope allow for a range of natural movements like shaking, tilting, and waving. Its Multicolor LEDs respond to your notes, and the haptic engine offers vibrating feedback as you play it.
Its interface features a total of eight capacitive-sensing pads for feather-touch controls, and a center menu button that lets you access four different presets/modes (more on this at the Features section), the looper, and other functions.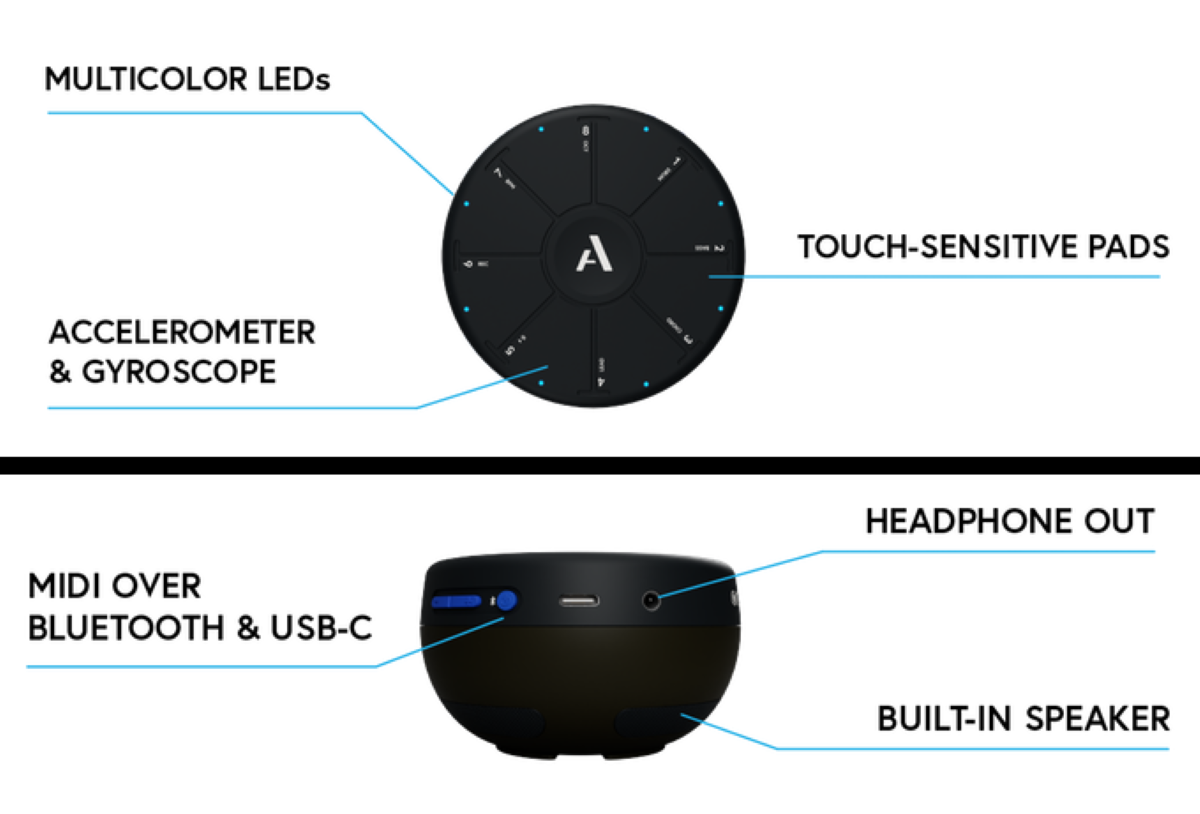 The Orba features a couple of different connectivity methods (and ports), which are: MIDI over Bluetooth or USB to plug into any of your favorite Music Apps, a  ⅛" (3.5mm) output to listen to your created sounds on headphones, speakers, and amps, and a Micro USB port to recharge the device's built-in rechargeable battery.
The built-in speaker lets you create your own tunes immediately and it's even loud enough for a bit of karaoke. Plugging in a pair of headphones lets users play the Orba alone, while plugging it to an external amp lets users create new tunes that are played loudly for a bigger crowd, a group of friends or even your family.
FEATURES
Multi-Gesture Support
As stated before, the Orba comes equipped with motion sensors, as well as an onboard accelerometer and gyroscope. These allow users to play it the way they want. The device can easily adapt itself to the way users play it, which means that there's no right or wrong way to use it. The Orba's touch sensors can capture even the most subtle gestures. This includes a total of 10 supported gestures that can be performed to create music.
Just pick it up and hold it, and start by playing a few notes. Users can play it with one hand or both, tap with their fingertips or thumbs, or even shake and wave the Orba through the air. Users can also slide around each pad or even go wild with some vibrato. Users can also circle their fingers over the top like a singing bowl as well as strum an invisible guitar.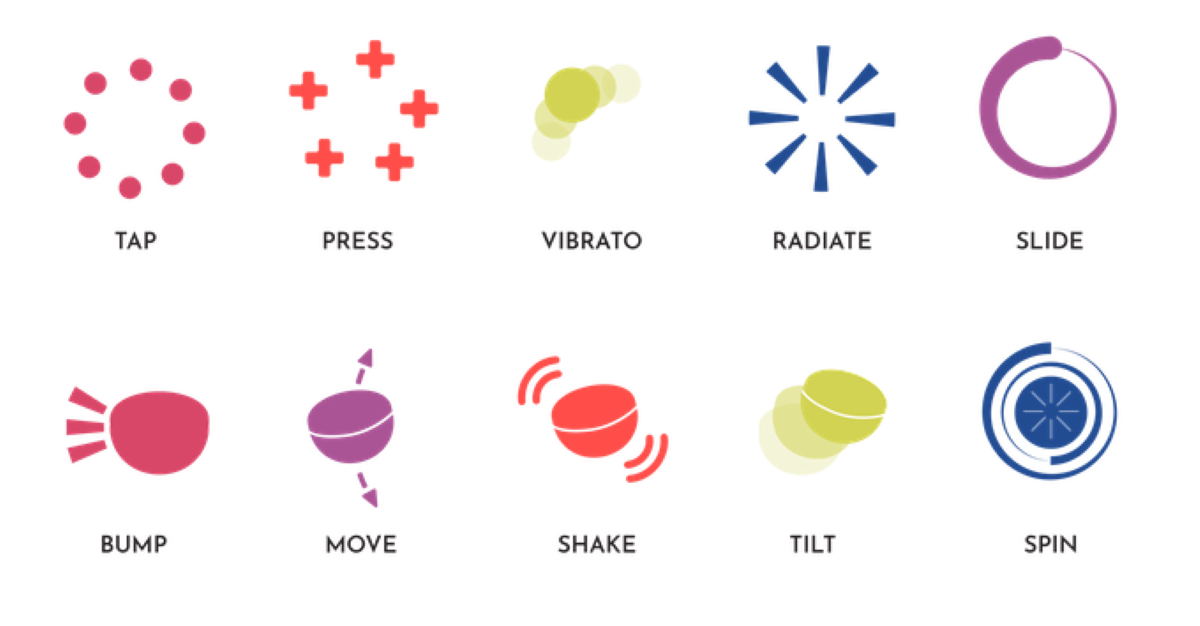 4 Different Play Modes
The Orba lets you play each part of your songs on different instruments. Users can easily switch between Drum, Bass, Chord, and Lead parts, and layer them together after to create a song with the Orba's built-in looper.
It only takes a couple of seconds to loop a beat, and users can then play along for hours.
MIDI over Bluetooth LE and USB
As stated before, the Orba also features MIDI over Bluetooth or USB, which allows users to plug it into any of their favorite music apps. This makes the Orba compatible with any MIDI app (including MPE synths and software) and all MIDI-enabled DAWs (GarageBand, Pro Tools, Ableton Live, FL Studio, etc.).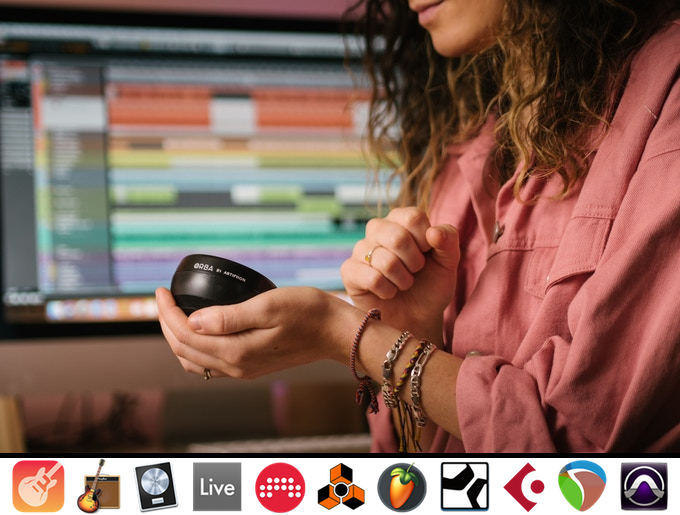 This way, the Orba can take the power of apps like GarageBand beyond the screen, which puts the music back in your hands and gives you intuitive control over your synths and samples.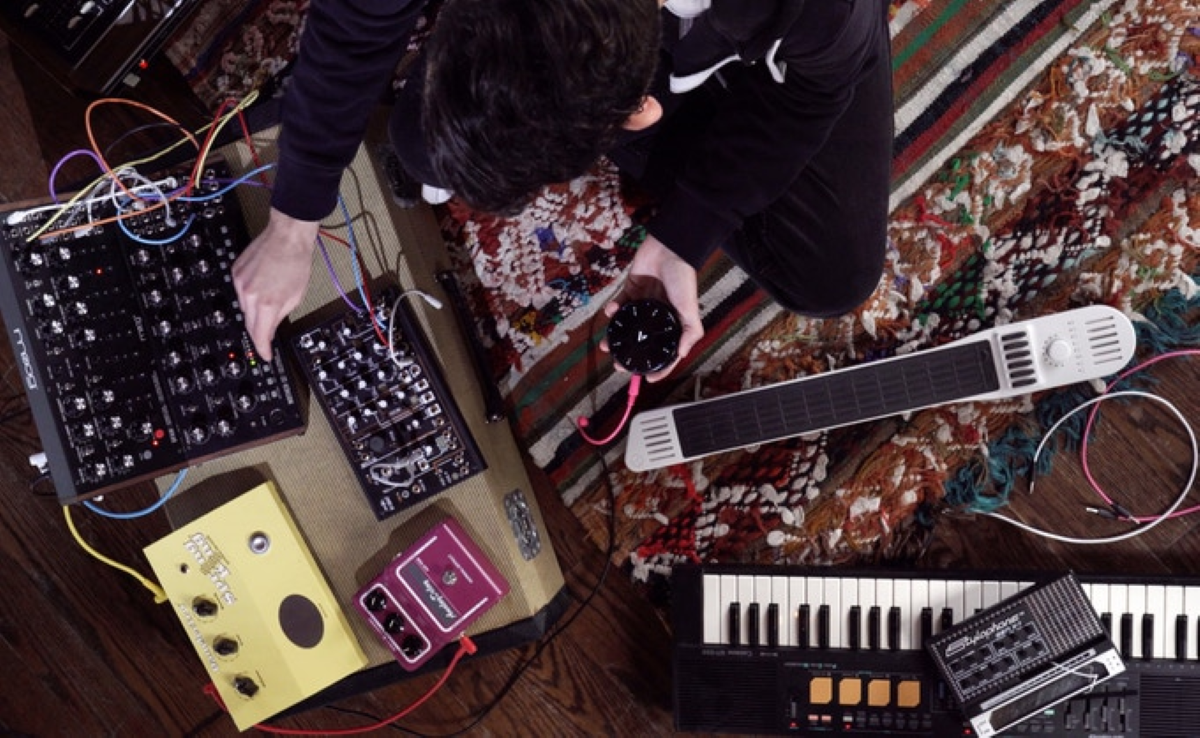 And if you want to plug the Orba into some classic synths you can do too. Just connect Orba to a USB host and MIDI DIN converter like a USB keyboard or drum machine and you're ready to start.
THE ORBA COMPANION APP
Lastly, we come to the Orba's Companion App. The Companion App allows users to explore even more. The App is available for Mac, iOS, Windows, and Android.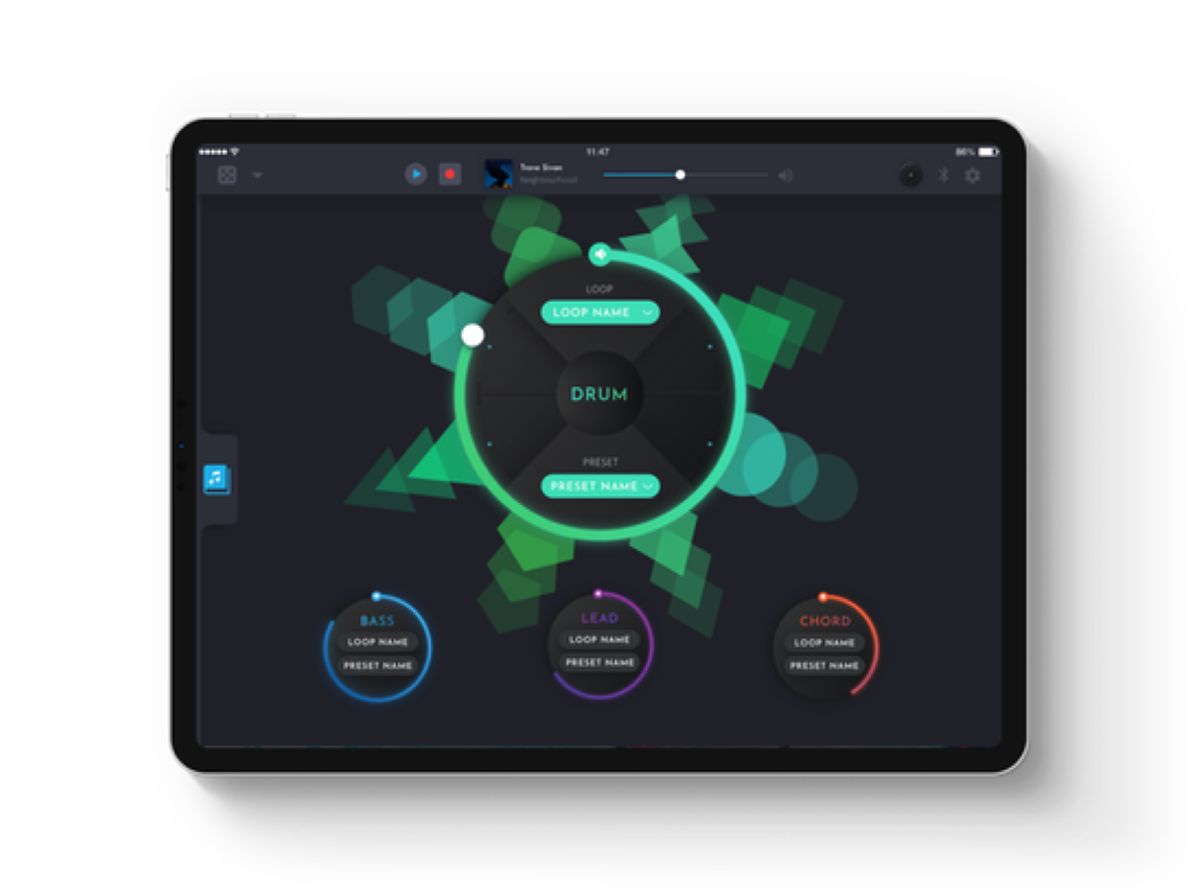 By using the App users can access a ton more sounds, presets, loops, and settings, but also gives them the ability to save and edit their loops and songs. The App also allows users to share their songs to social media as well as export them to their favorite music-making software to keep creating their new tunes.
FINAL THOUGHTS
The Artiphon Orba Portable MIDI Controller is a small portable synth, looper, and MIDI controller that lets you create full songs in mere seconds.
The device is small and easily fits the palm of your hand, featuring Multi-Gesture Support (10 total gestures), 4 different Play Modes (Drum, Bass, Chord, and Lead) and MIDI over Bluetooth LE and USB connectivity. This allows users to go one step further and create literally anything they can think of.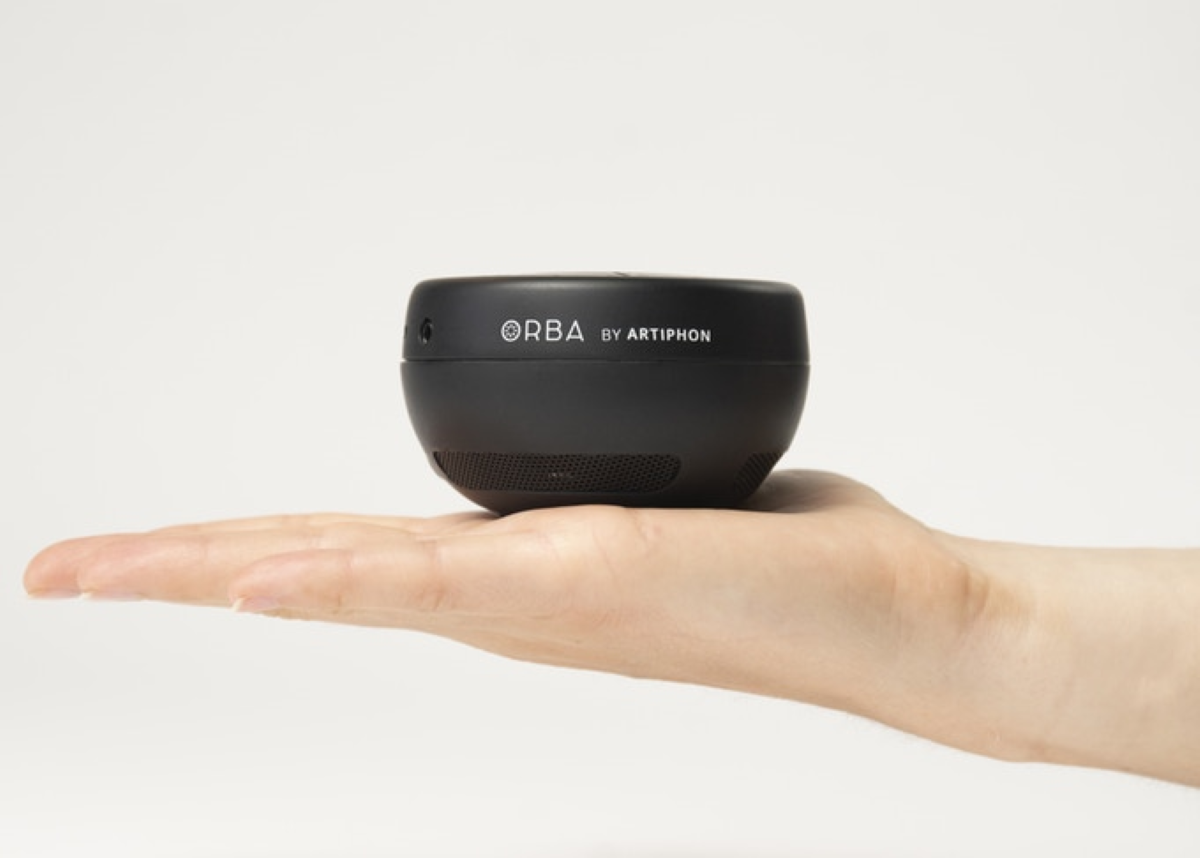 If you're interested in learning more about it or even getting your own Artiphon Orba Portable MIDI Controller, then just head over to its crowdfunding project page at Kickstarter, which you can access by clicking this link. Pledging a minimum of $89 or more will get you your own "early-bird" Artiphon Orba.