Samsung recently announced via a Twitter post that it was working on a clamshell foldable phone. This Samsung Foldable Smartphone Prototype can potentially be the upcoming Samsung Galaxy Fold 2, and is also the company's way of directly competing with Motorola's revived RAZR phone.
Attendees of #SDC19 got a sneak peek at a brand new form factor Samsung is exploring for the foldable category of devices. #SamsungEvent pic.twitter.com/rGtpvNj0SJ

— Samsung US Newsroom (@SamsungNewsUS) October 29, 2019
This also means that it was only a matter of time for a prototype to show up in China, and while it was expected by most, some people were still surprised. Just very recently, a Weibo user by the name of Wang Ben Hong (王奔宏) shared five different photos of what he claims to be Samsung's latest foldable smartphone prototype. This foldable smartphone prototype seems to be half the size of the Galaxy Fold.
While the smartphone's internal specs were not shared, we can still see a punch-hole camera right below the earpiece, as well as a lack of chin that allows the unfolded screen to extend all the way to the bottom. Both these characteristics match the clamshell concept art at this year's Samsung Developer Conference, which can also be revisited/seen again at the video embedded above.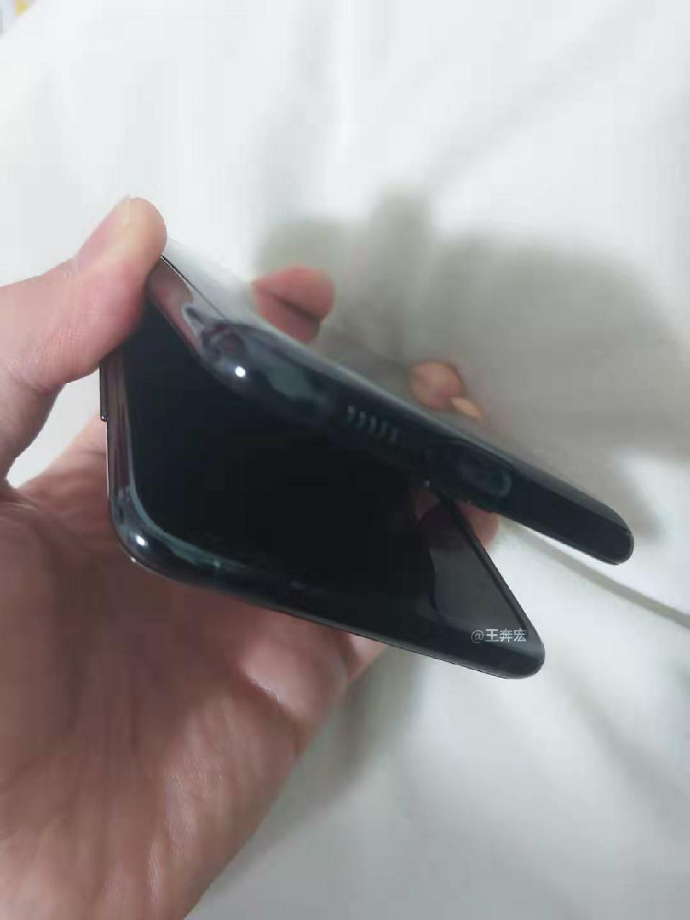 Thanks to this leak we also get a couple of hints about some new features that might come with Samsung's next foldable smartphone. Just like the recently announced $1,500 Motorola RAZR, Samsung's new foldable smartphone also benefits from an outer notification screen, but this one comes in a much smaller size.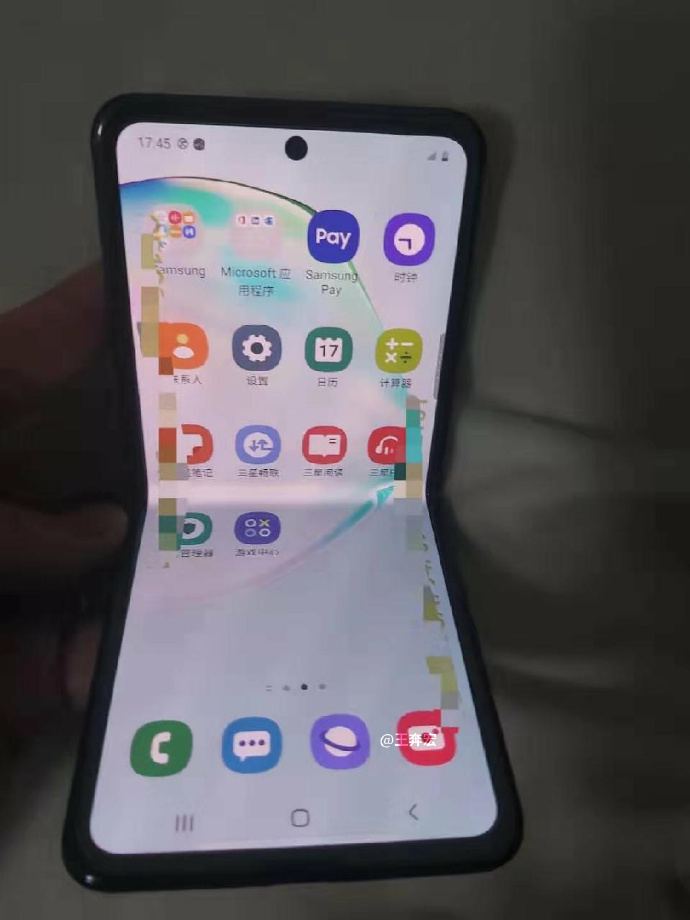 Right next to it you'll find two rear cameras (the Motorola RAZR only has one), as well as an LED flashlight. There's also a volume rocker button located at the top right side of the smartphone, as well as something that appears to be a fingerprint reader.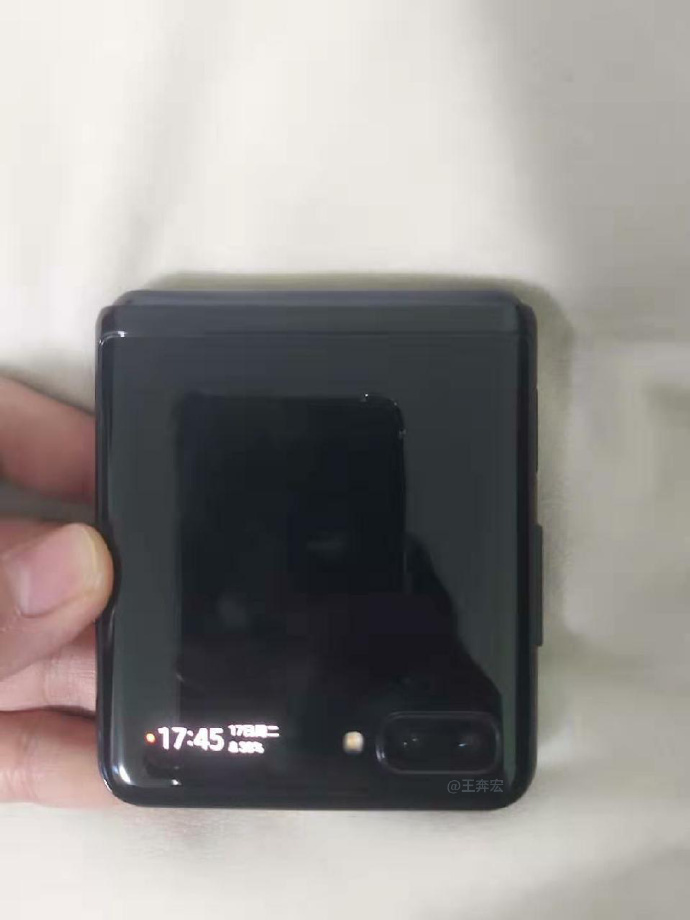 However, it's still unknown if Samsung's upcoming clamshell foldable phone will feature the Galaxy Fold's dedicated power button. Its hinge design also appears to be a bit more rounded than the one featured in the Motorola RAZR.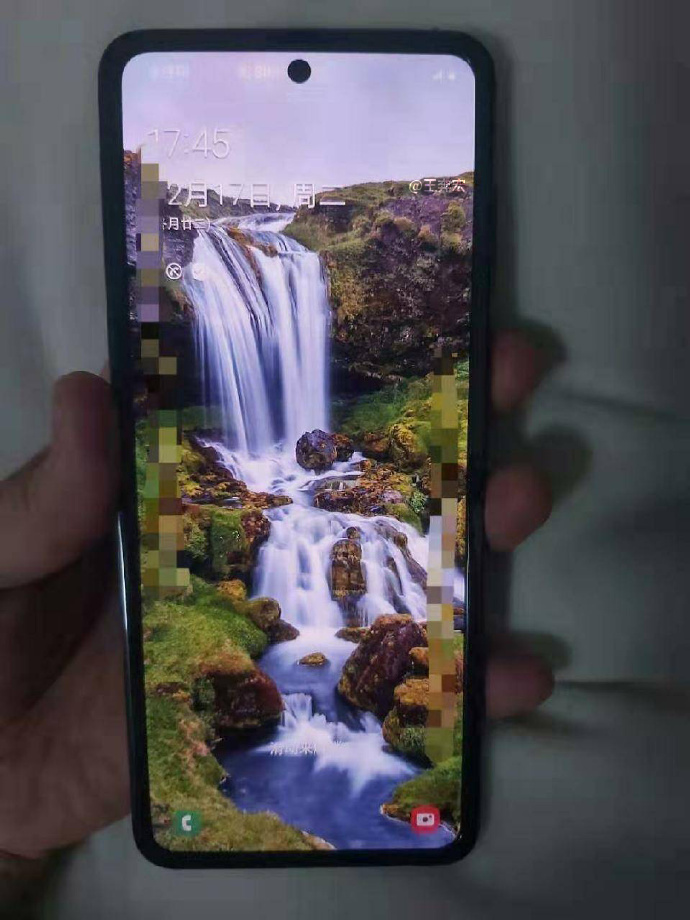 That same Weibo user (Mr. Wang Ben Hong) didn't share any other details, but assuming that this Samsung Foldable Smartphone Prototype is legit, it'll be interesting to see what's Samsung's next step to announce their upcoming clamshell foldable phone as a new state-of-the-art product.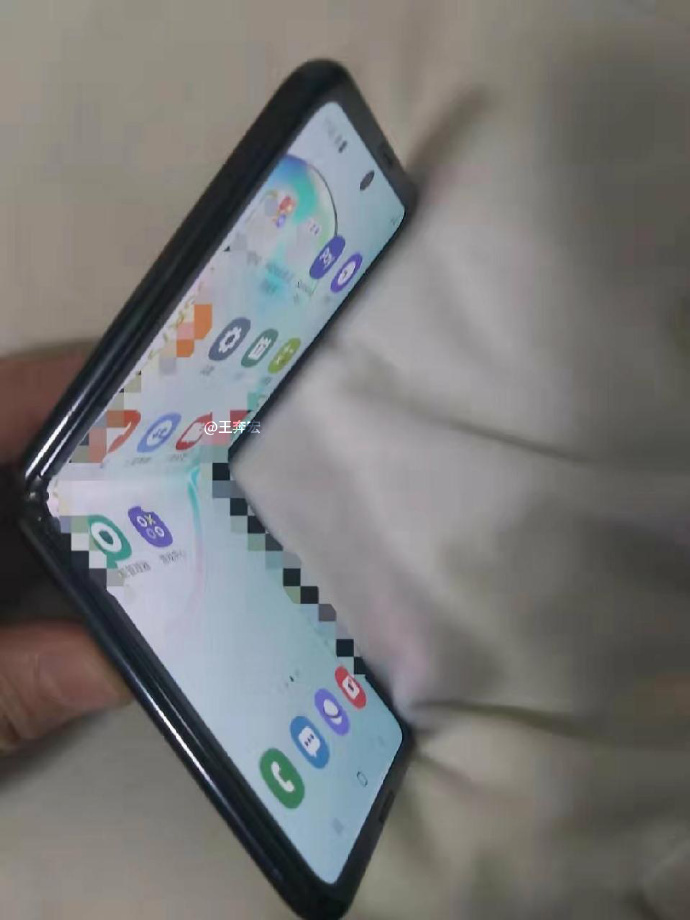 Do you think it will be a full-on flagship to match its pricey foldable panel, or will it simply follow the Motorola RAZR's footsteps and choose to go for a more efficient mid-range chipset?
Whatever the outcome is, it's safe to say that it will probably be a more affordable alternative to the $2,000 Galaxy Fold or the $2,400 Huawei Mate X. Not only that, but featuring a clamshell design might be what really wins over consumers' hearts, just like most old-school clamshell flip phones did in the past.