Having a good breast pump does wonders for mothers with newborn babies. A decent breast pump like the Lansinoh Smartpump 2.0 Double Electric Breast Pump is a wonderful tool to have around when it is needed, especially for busy working moms.
Regardless of the fact that you'll get some paid time off from work for antenatal care (which also includes travel time), you'll never know when you'll need to be separated from your baby.
While it's somewhat rare for any mother of a newborn baby to run into a situation where they need to be separated from their baby without prior warning, it's still good to be prepared. Having a decent breast pump around allows moms to have enough time to plan ahead and always be ready to keep their baby fed and healthy.
The Lansinoh Smartpump 2.0 Double Electric Breast Pump is the company's quietest pump yet, allowing you to discreetly pump comfortably and confidently from anywhere, at any time you need to do so.
The pump also connects seamlessly to the Baby 2.0 App via Bluetooth, allowing you to automatically track your pumping sessions and more.
Let's take a look at it and see everything it has to offer.
DESIGN & SPECS
The Smartpump 2.0 was designed with comfort in mind, working as a great pump for mom's comfort. The pump is lightweight and comes equipped with an ergonomic carrying handle, making it easy for you to take it with you to work or on your next big trip, and you can also easily carry it around the house as you do your daily routine.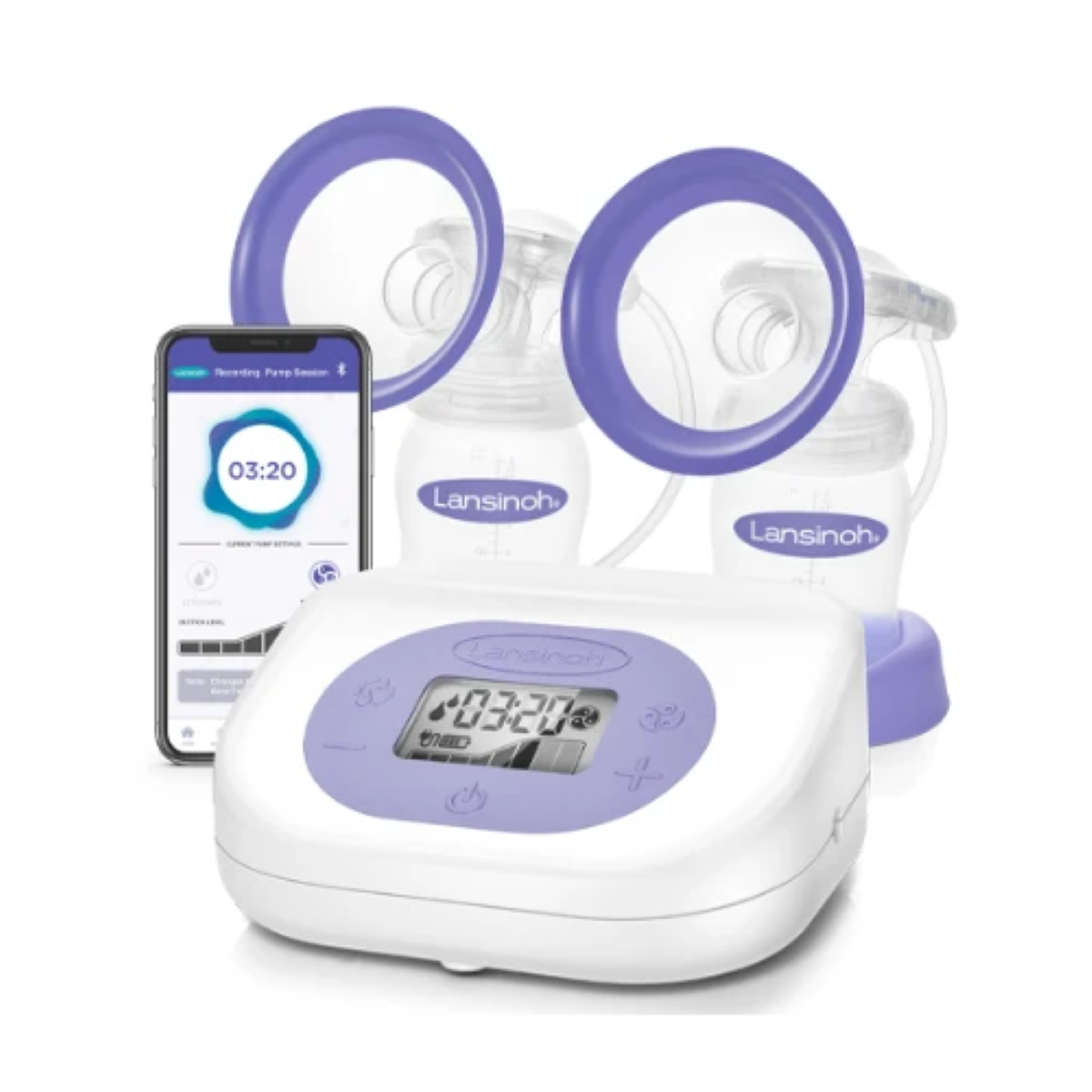 Thanks to its ultra-quiet motor – which works as quiet as a whisper – moms can confidently and discreetly pump anywhere, at any time. The pump is also super easy to use and even comes equipped with a built-in backlit LCD screen, making it even easier for all moms to use.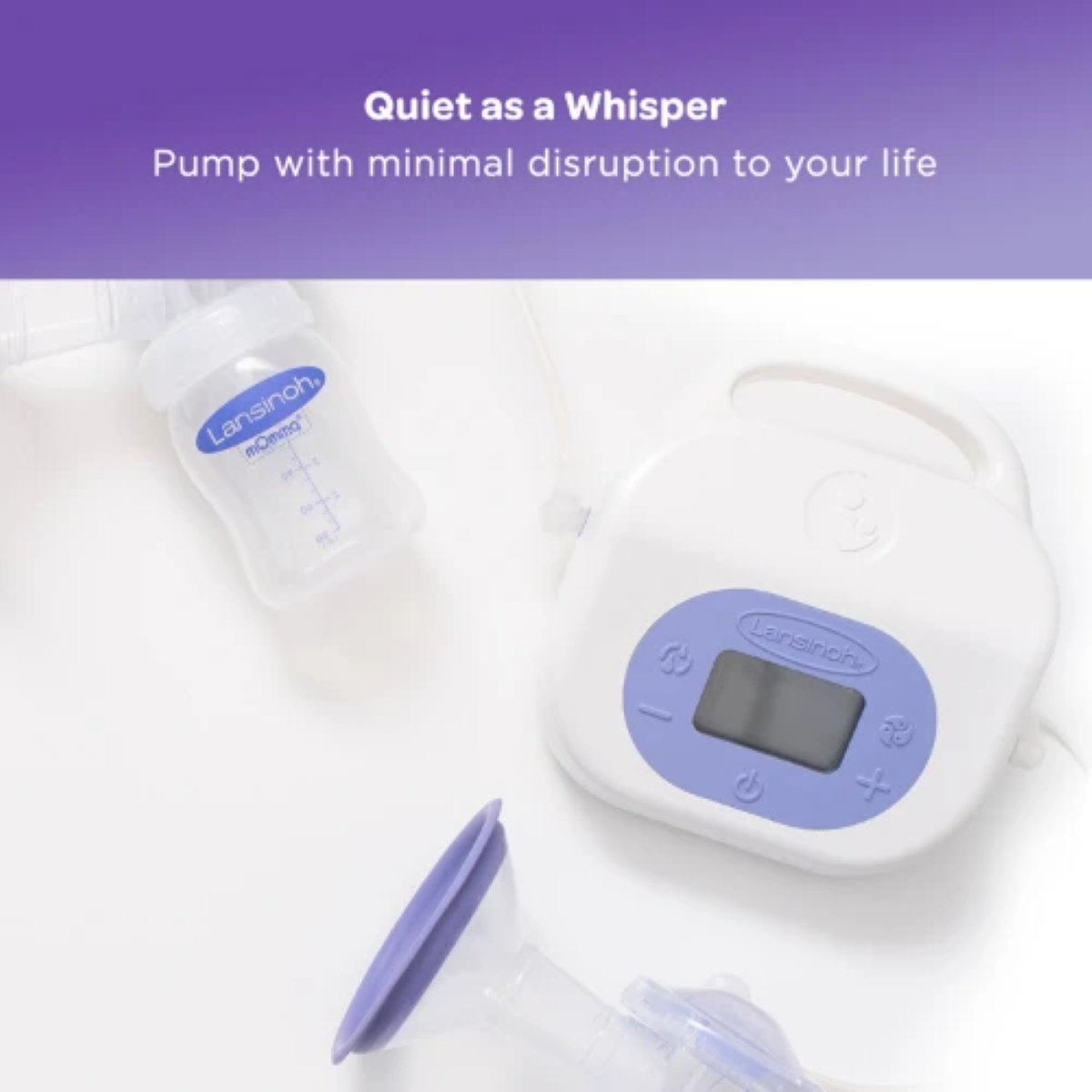 The pump also comes equipped with a very hygienic and closed system that helps to prevent milk backup into its tubing for an easier cleaning experience. All of the pump's parts and accessories are BPA- and BPS-free – both are chemical compounds used in the production of hard plastics – which means that the pump is completely safe to use for both moms and their babies.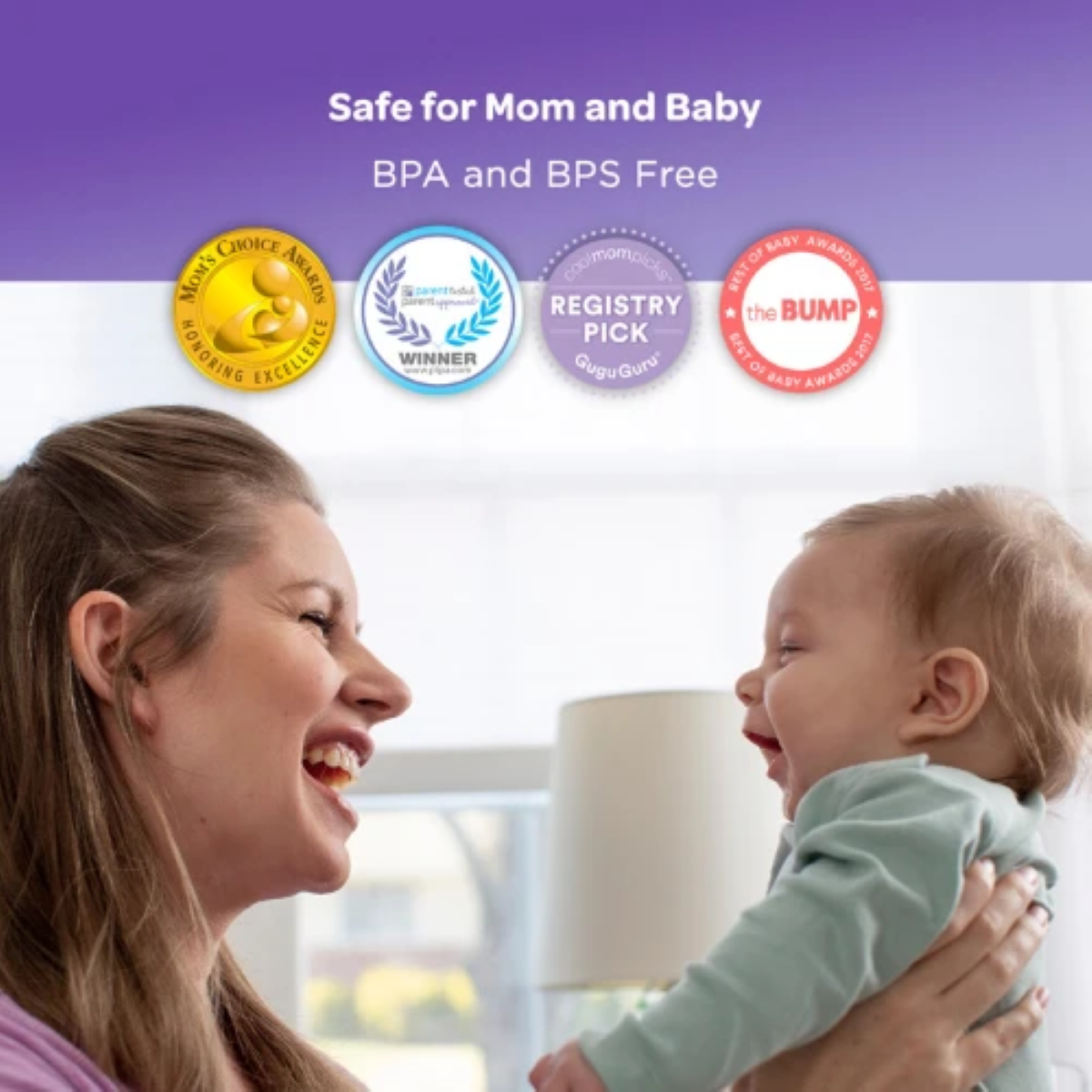 The pump's parts are also dishwasher safe, which makes them very easy to clean.
Lastly, the pump can be connected to your smartphone via Bluetooth by using its Smartphone Companion App (the Lansinoh Baby 2.0 App – discussed further ahead). This allows moms to automatically track their pumping sessions.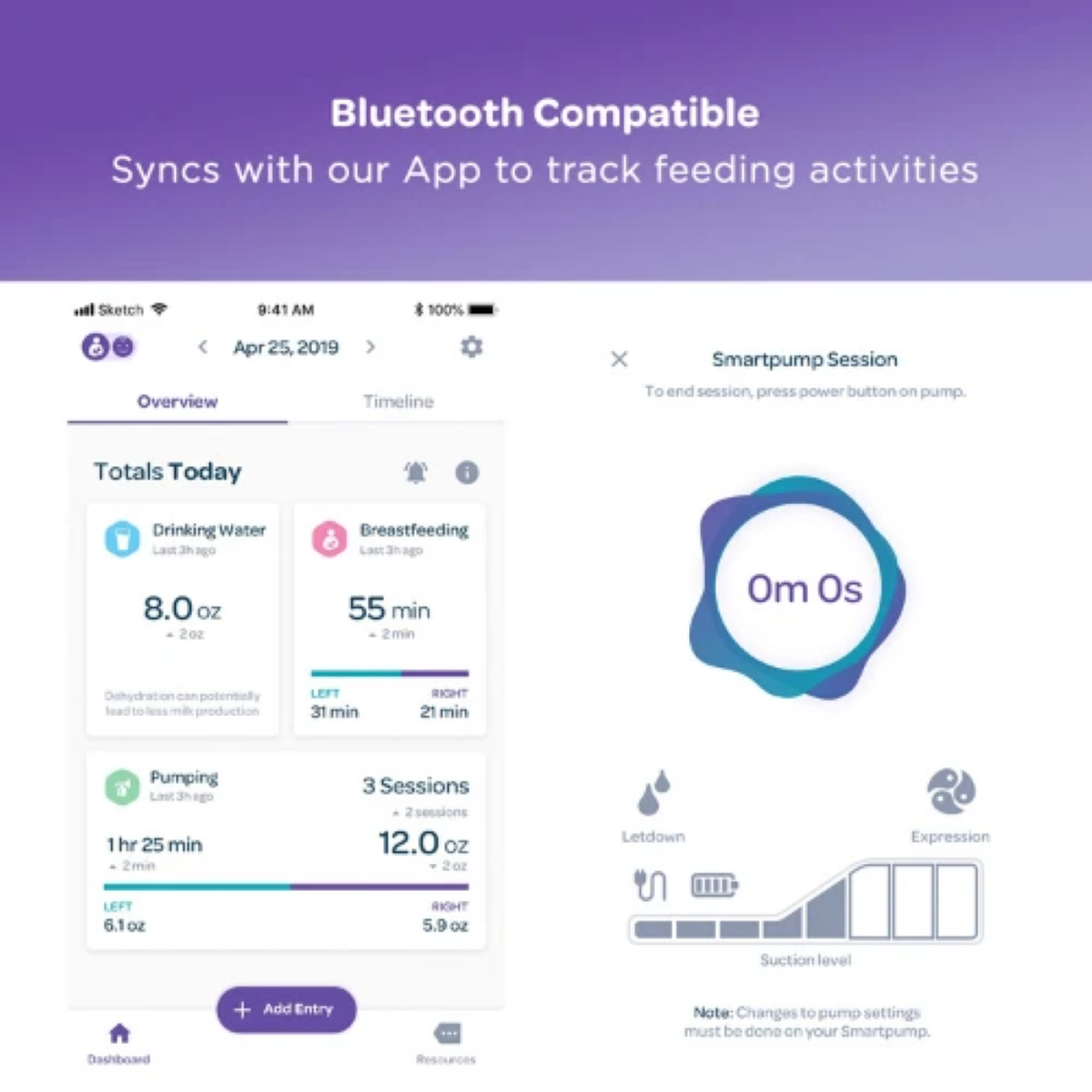 Since this is a smart breast pump, the Lansinoh Smartpump 2.0 will also save and remember your last pump setting to simplify your routine.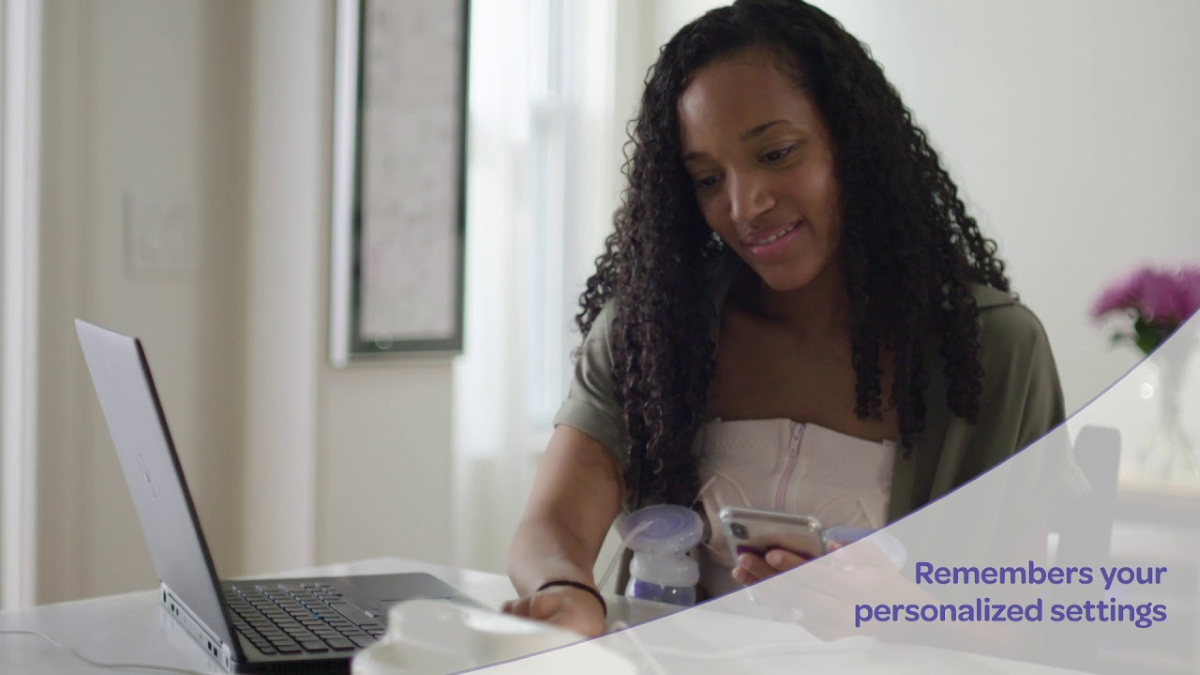 The pump comes equipped with smart safety technology that allows the pump to slowly build its suction power back up when powered back on, ensuring that you don't get a sudden unexpected tug.
WHAT'S IN THE BOX?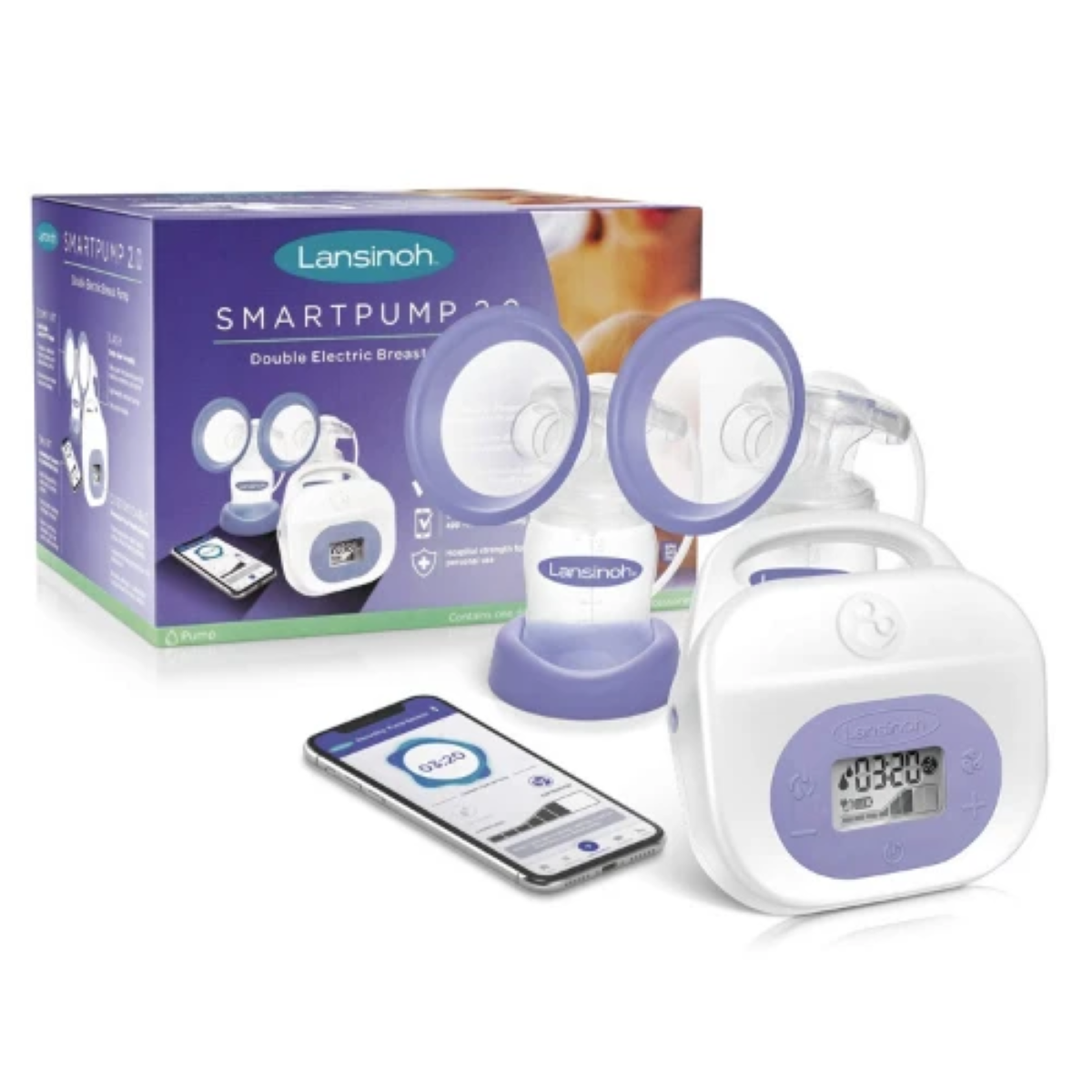 Inside each package users will find: their Lansinoh Smartpump 2.0 double electric breast pump unit, two (x2) included ComfortFit flanges (25mm) and two (x2) ComfortFit flanges (30.5mm), two (x2) flange bodies and diaphragms, two (x2) extra white valves (for replacement), two (x2) breastmilk storage bottles (5oz) and bottle lids, one (x1) slow flow NaturalWave nipple and cap, an included Tubing unit and connector, one (x1) stylish tote bag to easily store and carry both the unit and all of its accessories, one (x1) breastmilk cooler, one (x1) ice pack, an included AC Power Adapter (to power the breast pump unit), and the included User's Manual (the Pump manual).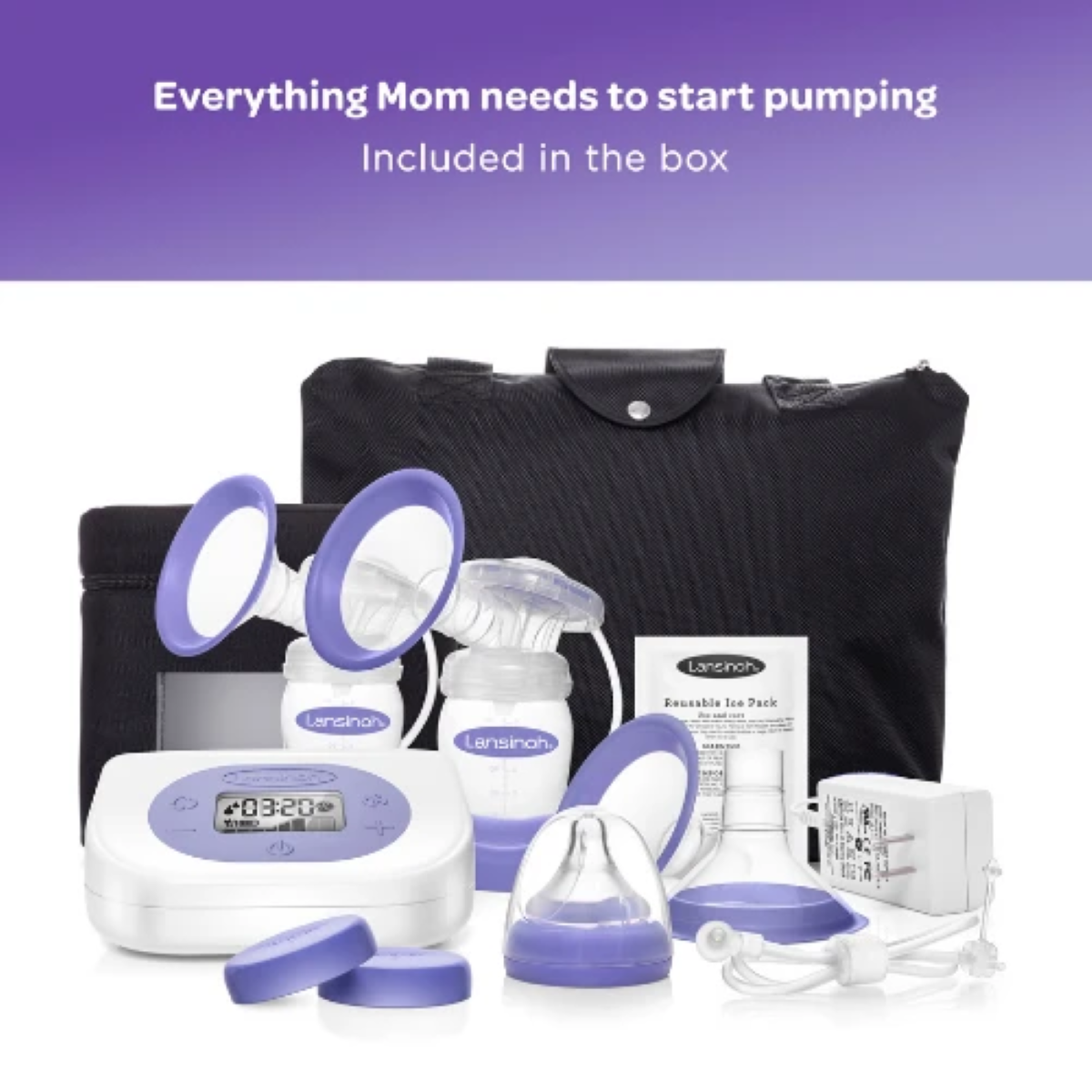 The included ComfortFit flanges are both soft and flexible, and can perfectly hug your body's curves, allowing you to get the ideal suction and a perfect fit.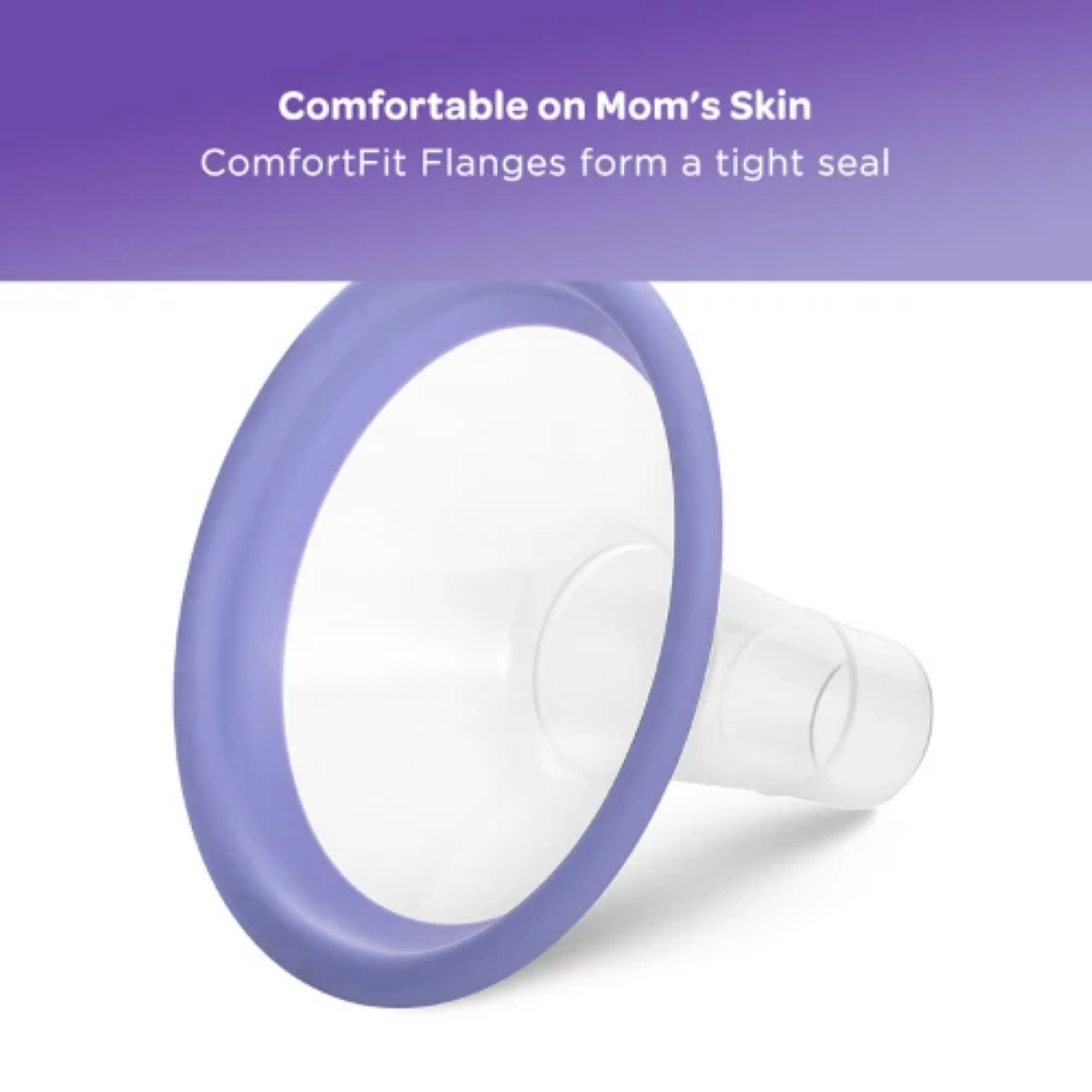 The accessories are also super comfortable on your skin and will never hurt you.
Keep in mind that batteries do not come included, so you'll have to buy some as well if you do not want to use the pump with its included AC Power Adapter.
The company also sells a pump car adapter (which goes for $30 each) for on-the-go pumping, but that's sold separately.
NOTABLE FEATURES
Fully Adjustable – Different Suction Levels, Expression Modes and Pumping Styles
The Lansinoh Smartpump 2.0 is fully adjustable, featuring a total of eight (x8) adjustable hospital strength suction levels for power and comfort, allowing you to easily adjust the pump to your most efficient setting (whichever one works best for you and your body).
The pump also features two (x2) different technology modes for let down and expression modes to maximize breastmilk expression, with automatic switching between those modes.
There are also three (x3) different pumping styles to choose from to help mimic your baby's natural feeding pattern, which is just another great feature that further helps moms and their bodies to easily adapt and get used to the pump.
THE SMARTPHONE COMPANION APP (Lansinoh Baby 2.0 App)
As stated before, the Lansinoh Smartpump 2.0 (available for both iOS and Android) is a smart breast pump that seamlessly connects to the Lansinoh Baby 2.0 App via Bluetooth to automatically track your pumping sessions.
The setup guide and personalized dashboards on the Baby 2.0 App makes pumping easy to understand, even for moms that aren't "that tech-savvy".
The App is designed to help all moms to easily keep track of their feeding and pumping schedules, allowing them to stay on track and never miss a pumping session, which ultimately brings a revamped user experience within the App.
FINAL THOUGHTS
The Lansinoh Smartpump 2.0 is an extremely quiet smart breast pump that's both lightweight, easy to use and extremely portable. Its accessories are designed for maximized comfort while its companion App automatically tracks all your pumping sessions, so you never miss a single one.
This is without a doubt one of the best smart breast pumps on the market (and potentially the best one for that matter).
Its ultra-quiet motor is so silent when the device is powered on that no one around you will ever get bothered by your pumping routine.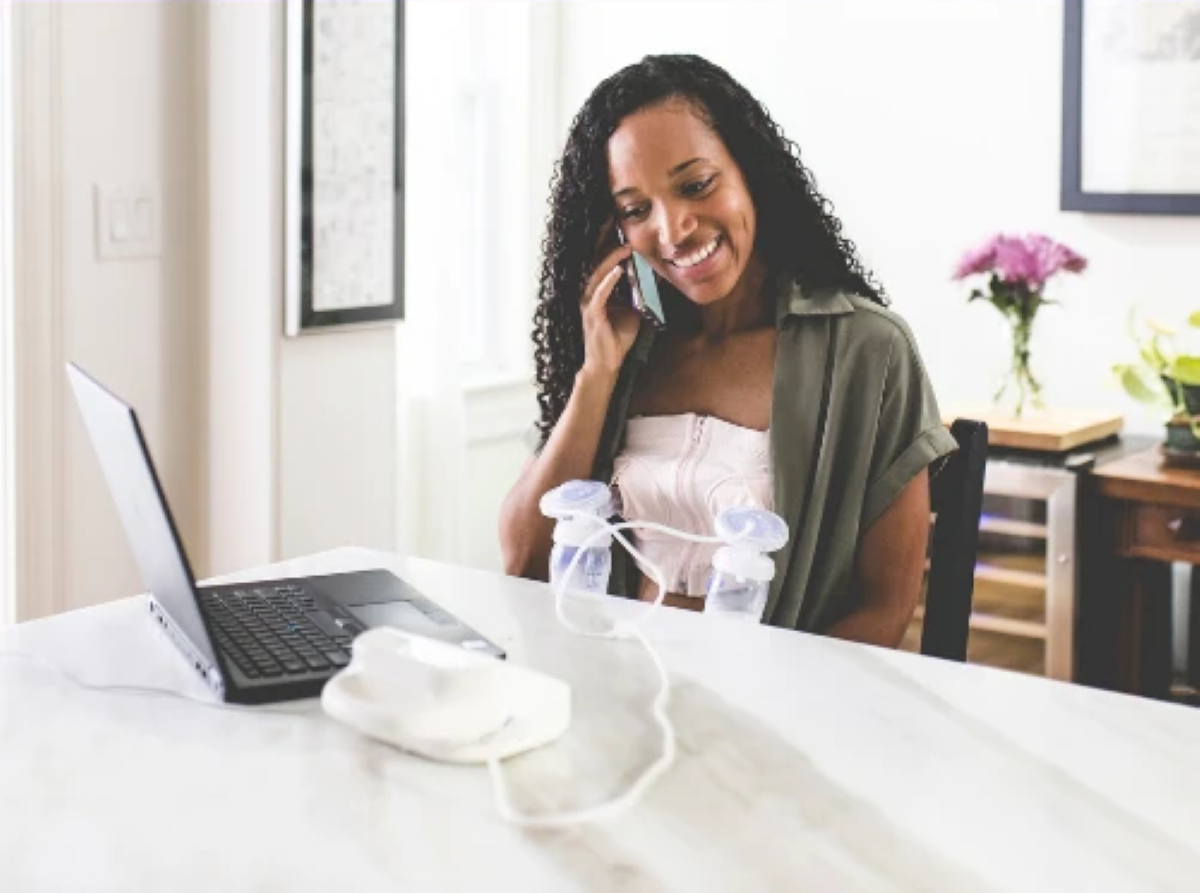 If you're interested in buying the Lansinoh Smartpump 2.0 Double Electric Breast Pump, each unit is currently discounted from its normal price of $170, now going for $160 each (saves you $10). You can get yours online, directly from Lansinoh's official website, which you can access by going to this page.