Apple's new and upcoming replacement to the iPhone SE, rumored to be simply name the iPhone 9 could be announced soon; very, very soon.
Rumors suggest that the new iPhone – which could also be named iPhone SE 2 instead – could potentially be revealed on April 15th, and then be ready to ship out worldwide on April 22nd.
While this is not official news from Apple itself, analyst and host of the Frontpage Tech YouTube channel Jon Prosser was the one who published the initial rumor.
Prosser made the unofficial announcement on his Twitter account, stating that the information referenced to a meeting that took place at Apple on March 31.
While Apple has not yet made an official announcement on its upcoming iPhone's final product name – iPhone 9, iPhone SE2, or whatever else Apple decides to call its new phone – its next iPhone has already been rumored for quite a while.
An earlier rumor back in January claimed that the phone was about to enter production, letting Apple fans know that it would be ready for a launch in March, but that was before the worldwide Coronavirus/COVID-19 pandemic crisis.
That same crisis forced production to be halted, which also changed many manufacturers' plans for new device launches, including the "iPhone 9".
Most likely, the pandemic will continue to have a direct impact on Apple's upcoming iPhone release, which means that the mentioned dates of April 15th and April 22nd are very much subject to change.
Nonetheless, let's have a closer look at what Apple's upcoming iPhone will be packing.
DESIGN & SPECS
According to the recent rumors, Apple's new iPhone will come equipped with the same powerful A13 Bionic processor found both in the iPhone 11 and iPhone 11 Pro.
This way, Apple will be able to ensure that its new flagship phone won't fall short in processing power when compared to its priciest models.
Jon Prosser also hyped up the wait for the "iPhone 9" in his Tweeted rumor, stating that there will also be a larger Plus model available, which is getting released alongside its smaller brother, the standard iPhone 9/iPhone SE 2 model.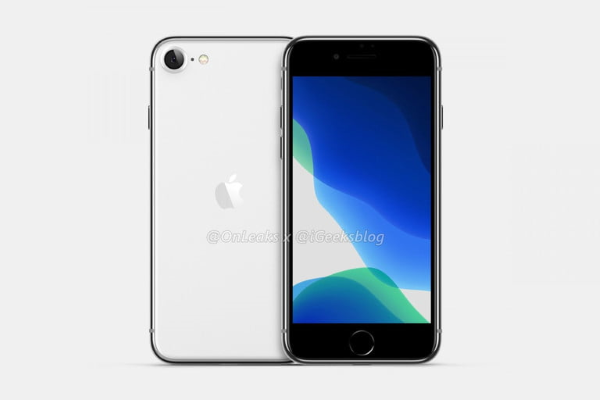 While the standard version is thought to be released featuring a 4.7-inch screen, its larger brother, the "iPhone9 Plus" is stated to come equipped with a 5.5-inch screen.
This means that Apple's new set of upcoming iPhones would be the same size as the older 2014 iPhone 6 and iPhone 6 Plus.
In addition, OnLeaks has also join the "rumors-party". The renowned leaking team didn't take long to post its own render of Apple's new iPhone design.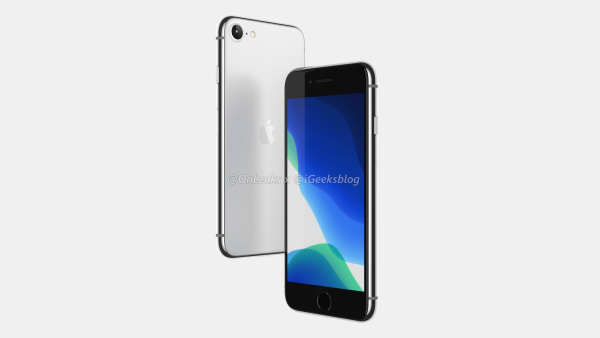 This render displayed Apple's new phone with a back glass, which would be the main differentiating factor when compared to its older, predecessor model, the iPhone 8.
This way, this upcoming model could potentially come with a frosted glass back, just like the iPhone 11 Pro, instead of featuring a glossy glass back pictured in the current iPhone 8 model.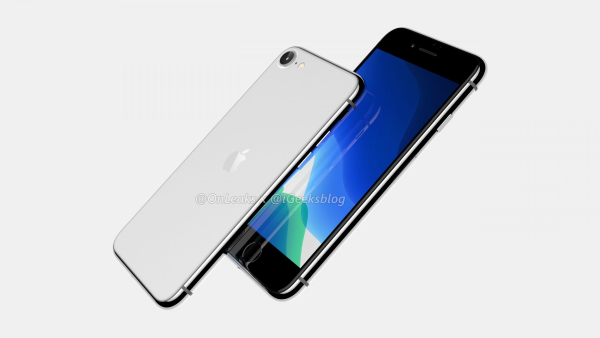 OnLeaks' leaked render featured a phone that looked somewhat similar to the iPhone 8, showcasing a body with rounded corners while coming equipped with a single camera lens on the back and featuring Touch ID fingerprint recognition.
Furthermore, the leaked renders also suggest that the new "iPhone 9" / "iPhone SE 2" will also support Wireless Charging.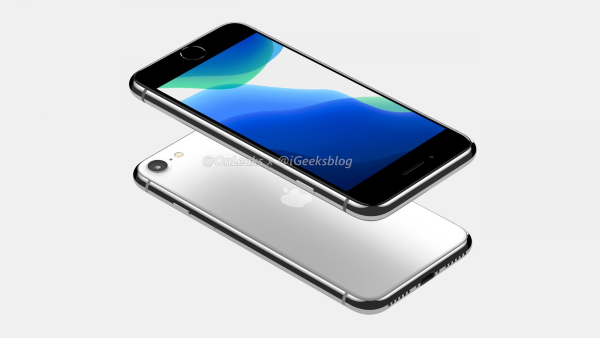 FINAL THOUGHTS
So far, the current rumors suggest that Apple's upcoming iPhone 9 could be announced soon, possibly during April 15th, and then be ready to get shipped out on April 22.
Those same rumors suggest that two models will be available. A standard version coming equipped with a 4.7-inch screen, as well as a slightly larger "iPhone9 Plus" model coming equipped with a 5.5-inch screen.
Both models are thought to come equipped with a frosted glass back, just like the iPhone 11 Pro, showcasing a body with rounded corners, integrating a single camera lens at the back and featuring Touch ID fingerprint recognition, while also thought to offer support for Wireless Charging.
It is still unknown if Apple will be holding a "closed-doors launch event" online for its new iPhone, or instead just publish a press release on the day of its upcoming iPhone's launch.
In case that an online event does happen, fans should expect that an announcement is made somewhat soon; that is, assuming that the rumored April 15th date is actually correct.
However, given the rumors about the company's delays, Apple might choose to go with a low-key announcement just to ensure that the company stays in full control of the situation.
The price tag for Apple's new flagship phone is still unknown, but it's expected to start somewhere around the same $400 price point that the 2016 iPhone SE was sold for at its original release.