The recent and sudden appearance of a new Coronavirus called COVID-19, which started all the way in China, is a horrifying reminder of just how powerful infectious diseases like Coronaviruses truly are.
While Coronaviruses exist in many different types, some can cause disease, while a smaller number can also spread around the world at an extremely fast and alarming rate.
Coronaviruses are characterized as being "zoonotic", which means that these viruses have "jumped" (they were transmitted) from animals to humans. Furthermore, some of the biggest disease outbreaks have been those of zoonotic diseases.
Detailed medical investigations allowed to find that SARS-CoV was transmitted from civet cats to humans and that MERS-CoV was transmitted from dromedary camels to humans.
Other pandemic outbreaks like the Ebola Virus originated from bats, while the H1N1 "Swine Flu" Virus originated from pigs.
There have been even more of these, like the Zika Virus, Tuberculosis, Smallpox (caused by two virus variants – Variola major and Variola Minor), Rabies ("Rabies lyssavirus" – spreads through a bite from an infected animal, as transmission can occur through the saliva of animals), Plague, and more.
Almost 75% of the diseases known worldwide have originated from animals, and that's why these are characterized as "zoonotic" viruses, which their corresponding diseases can simply be called "zoonosis".
Part of this percentage was caused because humans actually domesticated animals in the past, while several other known coronaviruses are still circulating in animals that have not yet infected humans. Check out My BioSource to find out more about Pandemics' history, facts, and more!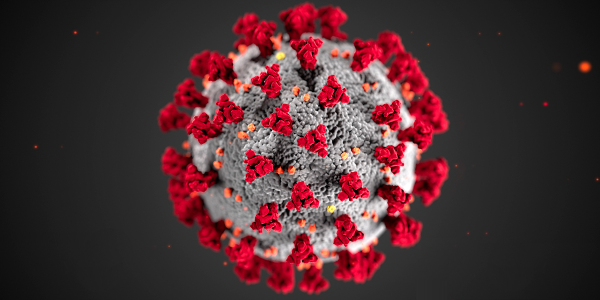 Back to the recent Coronavirus disease that's now storming the world. This new Coronavirus, now called COVID-19, is basically an infectious disease caused by a new virus that had not been previously identified in humans.
The newly identified COVID-19 causes respiratory illness (just like the flu) with symptoms such as a cough, fever and in more severe cases, pneumonia. You can start to protect yourself by frequently washing your hands and avoiding touching your face.
As a newly identified type of Coronavirus, COVID-19 has caused a recent outbreak of respiratory illness all around the world. The world population has witnessed a rapid spread of the newly discovered hazardous C-19 Coronavirus, something that was extremely unexpected at the start, and which no one anticipated at first hand. Now, there have been a ton of unforeseen consequences.
At the time of writing this article, according to live online data the world already accounted for 145,870 COVID-19 Coronavirus cases, which from those are split into 67,881 active cases (currently infected patients) and 77,989 closed cases, of which 72,551 were medical cases in which patients successfully recovered, while the remaining 5,438 represent COD-19's total accounted deaths (so far).
Nonetheless, there's still a lot we can do to help fight it, and ultimately, to lessen its worldwide impact.
Here's how innovation and technology make us well-equipped enough to better handle public health emergencies as well as to correctly focus on containing the spread of extremely infectious diseases like Coronaviruses.
Innovation's and Technology's way of Mitigating COVID-19's Worldwide Impact
As 2020 started, we've reached the start of another decade, in which the world has become much more connected than when compared to the past 10 years.
This means that we now have almost unlimited access to a wealth of accurate health data that allows health officials to track the spread of this new Coronavirus at an extremely fast pace, which ultimately allows health professional to give vulnerable populations vital information on how to protect themselves, as well as how to mitigate and fight COVID-19.
Tech Giants do their Part to mitigate COVID-19
Worldwide renowned Social Media Platforms like Facebook have generated maps that display a lot of detailed statistics like demographics, travel patterns and even population density.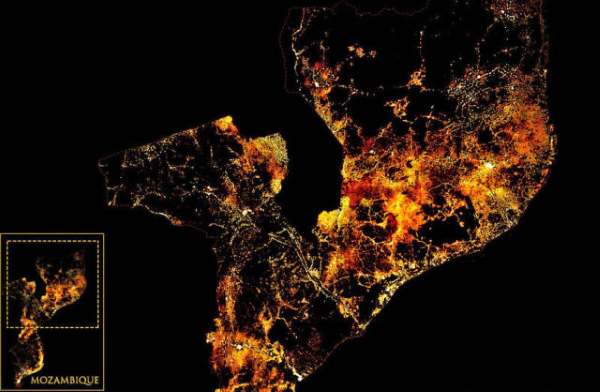 These accurate statistics allow researchers around the world to decide where to send their countries supplies, as well as how to mitigate an outbreak.
This mapping project originated from Facebook's previous work with Columbia University to build detailed population maps for connectivity projects.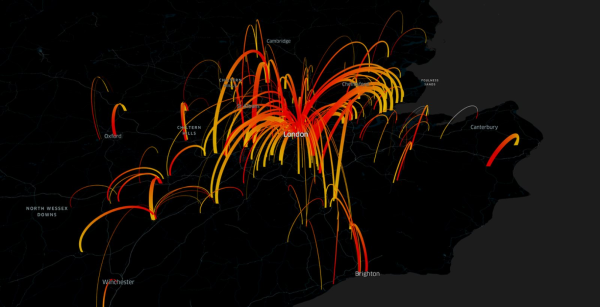 These population density maps have already been made publicly available, while all other generated maps (like demographics, travel patterns) are still limited to Facebook's partners.
Comparably, Tech Giants like Google and Twitter, and even Facebook itself, are all working hard and non-stop to identify and eliminate fake online information about the new Coronavirus, COVID-19, as the recent shocking news are still spreading like wildfire.
This includes waves of false reports, hacking attempts and even outright lies that have been slowly spreading and inducing miss-informed people into a wrong way of protecting themselves from COVID-19 and erroneously fighting the virus.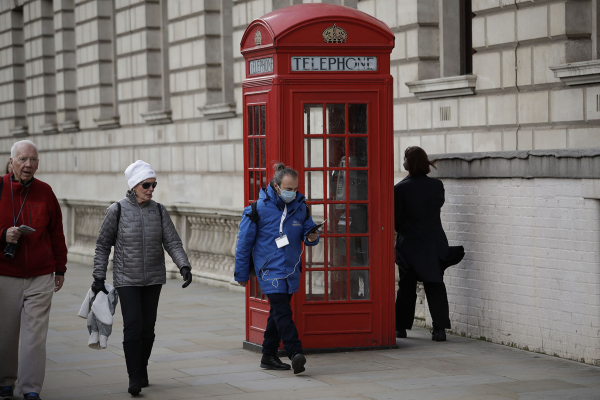 This way, these Big Tech companies can more easily direct their users to reliable sources like guiding them to the CDC (Centers for Disease Control and Prevention) and the World Health Organization (WHO), which have both been constantly working hard to keep everyone around the world updated on this new disease.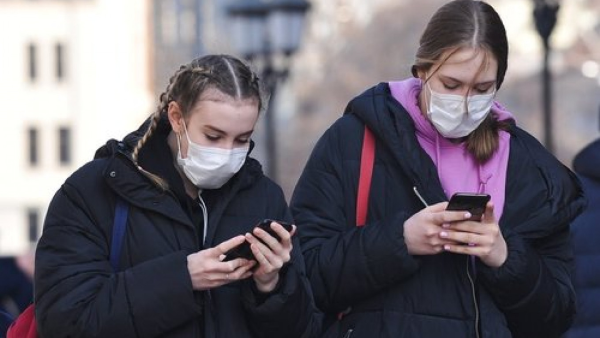 When an older Coronavirus called SARS (Severe Acute Respiratory Syndrome) first broke out in late 2002, specialized scientists worldwide needed more than a year to sequence the genome of that specific virus strain.
This time, the world has already accounted for another 8 extra years of medical technology, which helped researchers to quickly sequence this new genome called COVID-19 in less than a month, right after its first case was identified.
This quickly allowed scientists all around the world to gather accurate medical data and then more easily and accurately determine specific medical information like how does this new coronavirus spreads, how did it spread to humans, accurately determine COVID-19's incubation period, as well as its symptoms, and any other health question that people might have.
While COVID-19's death rate is fortunately lower when compared to both SARS MERS' and Ebola's outbreaks death rates of recent years, this Coronavirus mutated strain spreads much faster than those past epidemic outbreaks.
To fight epidemics like this (COVID-19), our response time needs to fasten up, while every government needs to use all the tools at their disposal, including technology tools like Biotechnology, Drones, and AI.
Bio-Tech Companies Quickly Developed COVID-19 Diagnostic Tests
The last few years of advancements in technology have allowed health researchers worldwide to quickly develop the very first diagnostic test for COVID-19, which happened right after the first official public announcement was made about it.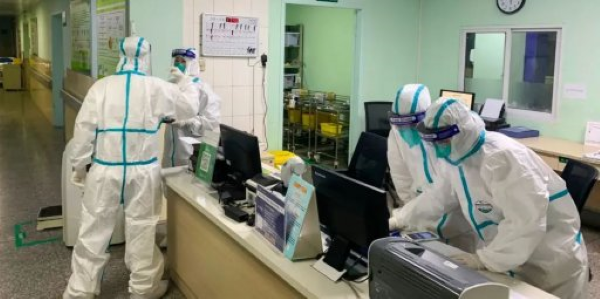 Health and Biotechnology companies like Veredus Laboratories from Singapore have already developed COVID-19 diagnostic tests.
Veredus Laboratories already announced that it will soon be offering a "Lab-on-Chip" COVID-19 detection kit which will allow patients to be tested for three kinds of coronavirus within two hours. The company's C-19 detection kit will very soon be available for commercial purchases.
Artificial Intelligence used to Identify Outbreaks, Forecast Spreading Patterns & Speed, and even Diagnose Coronavirus on CT (Computed Tomography) Scans
AI used to Gather Detailed Data about COVID-19
Other technologies like Artificial Intelligence (AI) have also proven effective in helping public health organizations to fight against COVID-19. Artificial Intelligence can be used to not only identify disease outbreaks, but also to forecast their spreading patterns and spreading speed.
BlueDot (a company headquartered on Canada) has been using AI to scan around 100,000 online articles that were written daily in 65 different languages, which were originally posted to provide different country populations with public health information about COVID-19.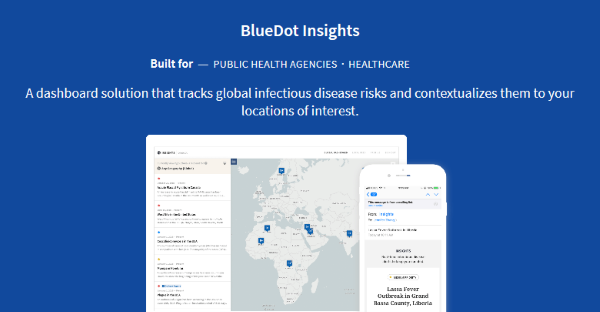 BlueDot's AI algorithm was used to analyze multiple sources such as news reports, social media platforms and government documents to predict the outbreak.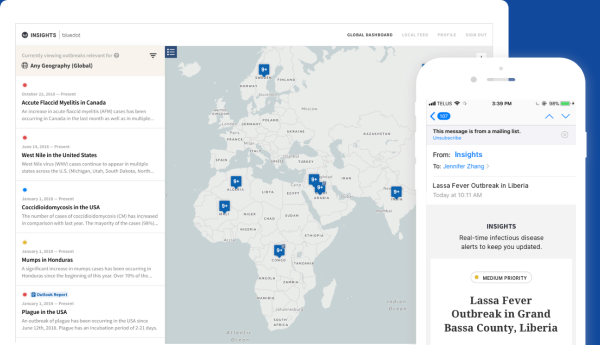 This ultimately allowed the company to detect the coronavirus worldwide spread even before the Chinese authorities.
BlueDot's approach with its Health Monitoring AI-based Platform was so effective that the company was even able to alert its clients about COVID-19 way before both the CDC and the World Health Organization alerted the general public.
Another health tech company called Metabiota, a US-based company that's specialized in pandemic threat management, offered an early and detailed analysis about the spread of COVID-19, in which the company accurately predicted that it would reach South Korea, Japan, and Taiwan one week before it was reported inside their borders.
In years past, researchers used AI-based technology to predict the Zika virus worldwide outbreaks, as well as to trace the insects that spread Chagas disease.
By helping to track and contain the spread of high-risk diseases, AI-technologies may someday help to stop epidemics before they ever cross country's borders.
AI used to Diagnose Coronavirus on CT (Computed Tomography) Scans
Other AI developing companies like medical artificial intelligence companies have been taking different approaches that are directly aimed at improving medical tech's efficiency.
That's exactly what Infervision – a high-tech enterprise in medical artificial intelligence – did just a month ago.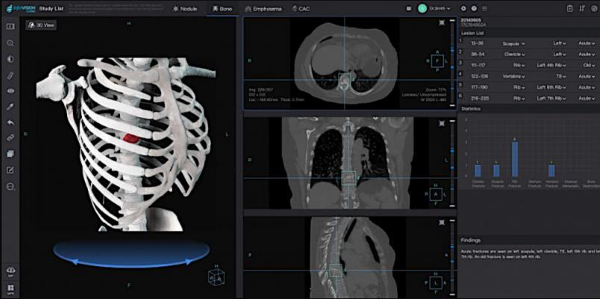 Infervision recently launched a Coronavirus AI medical solution in China during the past month of February. This AI medical-tech solution was perfectly developed as a strong state-of-the-art medical tool for front-line use, which ultimately helps healthcare professionals to detect and monitor the disease more effectively.
This hazardous worldwide outbreak has put significant pressure on hospital's imaging departments, as these have now been reading over a thousand cases a day.
While patients and clinicians usually have to wait at least a few hours just to get CT Scans results, Infervision's new AI solution is improving the CT diagnosis speed for each clinical case.
Still, despite Infervision recent help, both the constant growing number of patients needing a diagnosis, as well as the strict laboratory requirements for the use of the rRT-PCR detection kits to confirm COVID-19 diagnosis pose big challenges to regional and rural hospitals alike.
Nonetheless, Infervision's newly developed medical tools have been helping more and more healthcare sites with limited medical resources to immediately screen out suspected Coronavirus-infected patients, which then need further diagnosis and treatment on more specialized infrastructures like bigger and more tech-suited hospitals located in bigger cities, which for some countries can include just capitals.
Sterilization Robots Helping to Clean Coronavirus Quarantine Wards
Other AI companies like Chinese medical robot developer TMiRob have also helped hospitals fight COVID-19. TMiRob has already deployed a total of 10 disinfection robots across major hospitals in Wuhan to contain the spread of COVID-19.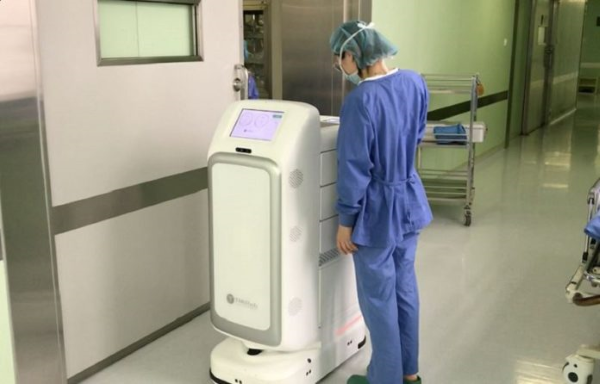 These autonomous sterilization robots have been helping hospitals to contain C19-infected patients in quarantined wards by easily moving into a quarantined zone to sterilize virus without human intervention.
Drones offer Aerial Delivery of Medical Supplies Within C-19 High-Risk Areas
Another technology that is now being used to help fight the spread of the new Coronavirus are drones, as these tech-featured-packed flying gadgets have been declared to be the fastest and safest means of transporting medical supplies during disease outbreaks.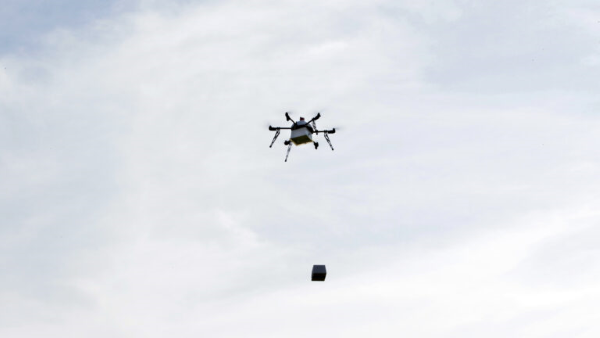 Singapore's AI startup AntWorks Pte. Ltd. has launched the first 'urban air transportation channel' to deliver medical supplies between Xinchang County People's Hospital and the county's disease control center, both located in Zhejiang, one of the most severely coronavirus hit provinces worldwide.
Chat-Bots Delivering Coronavirus Travel Alerts
Lastly, Smartphone Apps like Health Apps with chat-bots have also been using Artificial Intelligence to gather data about people who have been feeling feverish or even coughing and then advise them whether they should be evaluated for infection with the coronavirus.
With each passing day, Chat-Bots have been turning out as the real-time information providers of this new coronavirus strain mutation outbreak.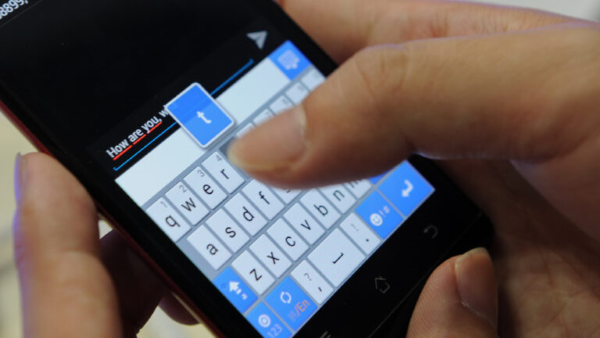 Japanese startup company Bespoke Inc. has launched a new AI-Powered Chat-Bot called "Bebot" that offers the most recent and most reliable updates to travelers on the coronavirus outbreak.
Bespoke's chat-bot assistant "Bebot" provides expert information as well as Japanese hospitality to riders on the Ginza (Tokyo) subway line and at all of its 19 stations.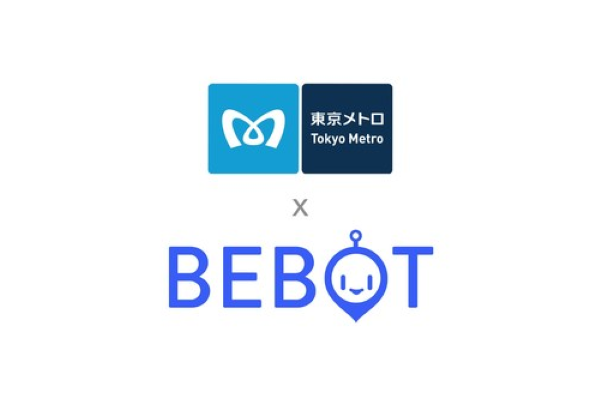 The Japanese Chat-Bot also helps cities and transport authorities to promote sustainable tourism by making recommendations that spread the visitor-flow across multiple sites and attractions, while also allowing foreign tourists to easily discover hidden gems in the area, and even encourages in-market spend by visitors.
This Smart Chat-Bot can be accessed through a mobile App, and it can quickly answer any questions users have about COVID-19. This includes general questions such as known symptoms, preventative measures and even treatment procedures for the new coronavirus, now called COVID-19.
CONCLUSION
Whether it is general Use Cases like Smartphone Apps or more specific ones like Infervision's medical AI-Based CT (Computed Tomography) Scans solution, technology can, without a doubt, help to fight the novel Coronavirus, COVID-19, as well as mitigate its worldwide impact, and possibly even complete eradicate the disease.