Some say that the best feature an iPhone XS has to offer is that it is waterproof. However, I beg to differ. I know you can make it better. If you get your iPhone XS unlocked, you will find the freedom you have been missing.
Currently, unlocking a phone adds so many awesome things to it. From new value to branching out from your current provider to trying something new. This is the way to expand your phone's bounds. You will be able to complete the unlocking process even if you are "ballin' on a budget."
So let's get down to the nitty-gritty. We have got the answers. In this article, we will explore the depths of unlocking any device and how to achieve it.
What You Need to Know to Get Your iPhone XS Unlocked
When it comes down to brass tax, there is one factor that will affect you getting your phone unlocked or not. This important element is none other than your IMEI.
An IMEI is a set of random numbers that you will be able to find on your phone. This set of digits makes your phone different from all the rest of the phones in that make and model.
So you may or may not know your IMEI. And that is fine. We will go over where to find this vital information together in the steps below.
From the Home Screen, select the Settings App. Then you are going to scroll down to and select General. The next step is to select About. Then you can just scroll down to view your XS IMEI.
You can also view the IMEI of the device by pressing *#06# at any time on your iPhone XS keypad. On your screen, the IMEI will be on your display after dialing this code.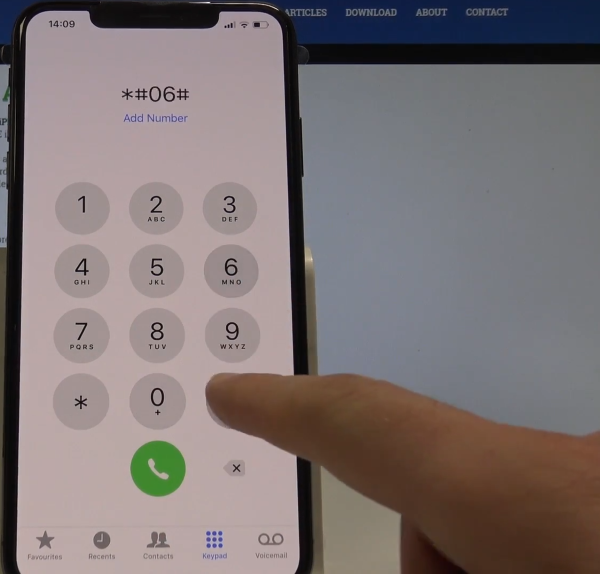 There will be some instances where you are unable to view your IMEI by the steps above. If this is the case for you, then you can check the box that your iPhone XS box came in. The IMEI will be on the outside of the package. However, if you no longer possess the box, then try calling the store you bought the phone from. In some cases, they will provide you with the IMEI.
Just remember, that to have an iPhone XS unlocked. you will have to know the exact IMEI number on the phone.
What is the Point of the IMEI Number?
In order to receive an unlock code, you have to give the company the IMEI number. When it reconfigures the device, it will update the configuration settings. Because of this, the phone will work on any network you choose. You must have a valid SIM card for this though.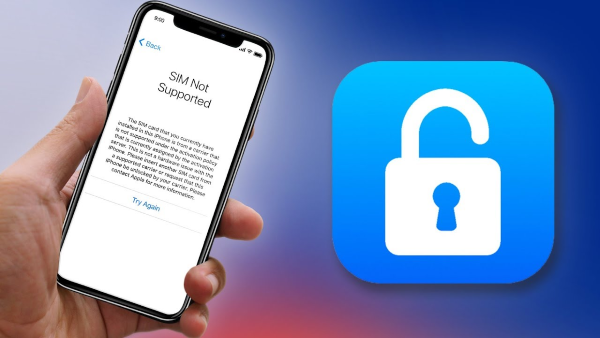 Basically this works by generating an unlock code by use of an algorithm. A website will then unlock your iPhone XS for a price. It will inevitably be lower than your service provider would offer you. Then the geniuses behind that site will work on figuring out which algorithm unlocks your XS. And afterward, they sell you the code at a very low price.
Obviously, it is a dire need to know what your exact IMEI number is. This is because a lock on the device is due to the phone itself and not the software.
Benefits of the iPhone XS Unlocked
So the XS with all its incredible features is definitely not enough. This is true because once you unlock it, that freedom you have been missing is indeed unlocked. The possibilities are on a broad scale and they are something you for sure don't want to miss out on.
The thing of it is your iPhone XS can be so much better. All of this can be accomplished faster than the speed of light if you choose. So we have put together a list of benefits that you for sure don't want to miss out on.
You feel like staying at home today but you want to get your iPhone XS unlocked. That is no big deal because you can unlock your phone straight from the couch.
You will be able to resell your device for up to a 300% increase. This is because the value of your device will increase when it is able to handle a variety of network carriers.
Tired of owning 2 phones? As long as they are GSM SIM cards, then all you have to do is switch them out using the same phone.
Going to a different country is supposed to be fun. When you unlock your device, you will be able to insert a local SIM or even an international SIM if you decide you want to. This will save you a lot of money in the long run. This is because network providers like to overcharge when it comes to roaming fees. Cancel out the middle-man from unlocking!
Where Do I Get My iPhone XS Unlocked?
Pretty much, however you slice it, you will require an unlock code to get the unlocking process moving along. This will make the SIM lock on your XS vanish forever. There is truly a ton of unlocking websites stating they will unlock your device. In some cases, this will ring true. In others, you may find yourself in a scam. So we want to take the burn out of this process. We have found the place to get your iPhone XS unlocked.
Cellunlocker.net is the authority when it comes to unlocking any device. They have a quick unlock form for you to fill out and then you will be on your way to higher grounds. Simply wait for them to find out your exact code. Just as soon as that is ready, you will receive an automated email. From there, you have to enter that code on your iPhone XS. It is a simple as that. And you get the correct code, no funny business.