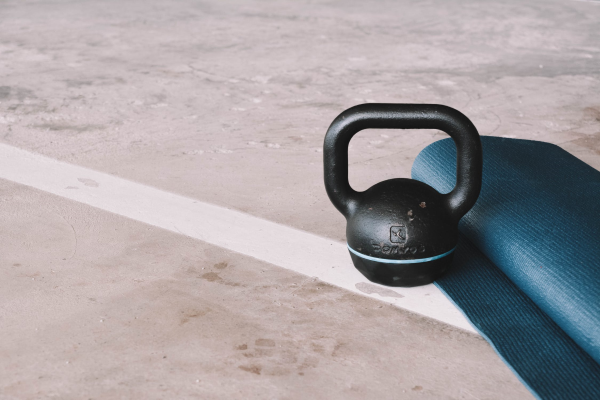 Photo by Content Pixie from Pexels
No matter if you are a naturally born craftsman or not so skilled with tools, nowadays almost anybody can make a few useful DIY exercise equipment in the comfort of their home.
Going to a gym has become a time-consuming obligation especially if you have an abundance of workload on your back, plus the membership itself has become rather costly.
Luckily, building your home gym is not only a lucrative project, but you can also benefit from making nifty DIY exercise equipment that are far better than those in the gym.
So, if you are up to get your hands dirty so that you can get into perfect shape and shred extra weight off, here are some simple DIY projects anybody can make.
3-in-1 Plyo Box
If you are into Crossfit kinda workout, you have certainly heard of a wood plyo box. This is one of the most beneficial exercises that you can make since you can do a variety of exercises on it.
A 3-in-1 plyo box is ideal for working out the lower body, you can do burpee to box jump cross over or a simple box jump.
You'll need 8′ x 4′ piece of plywood that is ¾ thick, strong glue, measuring tape, drill, and a saw.
Cut the plywood into these specific pieces: two pieces of 28" x 20" rectangles; two 28" x 22.5"rectangles, and two 22.5" x 18.5". Lastly, check whether they are all even, assemble, and glue them evenly.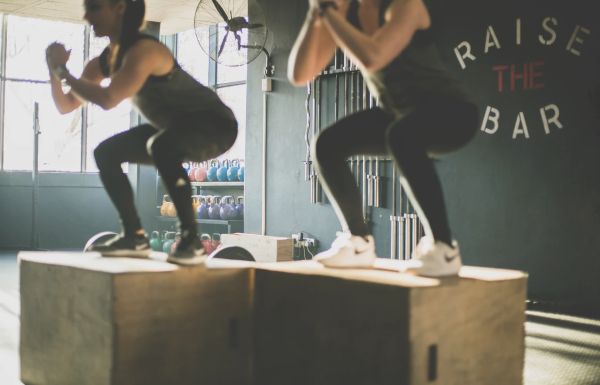 Photo by Meghan Holmes on Unsplash
A Weight Slamball
Every keen athlete knows the importance of weight and resistance warm-up and training. Having a multi-purpose slamball will enable you to boost your stamina and be a great power up for the weight lifting exercise.
You can do truster squats or wall squats where you need to throw the slamball high on the wall as you do the squat, and many more.
For this DIY accessory you need an old yoga balance ball, fill it with flour or sand, glue, or tape it back together. Make this weighted exercise ball suit your exercise preferences, so you can make it light or heavy depending on your needs.
Agility Ladder
The sporting enthusiasts who want to improve their agility, speed, and performance when preparing for some important competition like a marathon should make the agility ladder.
For those who don't know how to make useful agility ladders, you only need a few things. The essentials are cardboard, measuring tape and duct tape, tent pins, rungs, or at least 20 -inch long stirring sticks.
With this simple equipment, you can do a lot of exercises to improve your agility, strengthen your muscles, ligaments, joints, and tendons. Try lateral quick steps, run in & out, run sideways, or do the icky shuffle.
Simple and Adjustable Pull-Up Bar
Pull-ups are a majestical workout that works on innumerable groups of muscles on your back, arm, and shoulders.
Building a pull-up bar doesn't take much effort only several galvanized steel pipes in different sizes which you would join together, drill holes in the wall or food frame, and hang. If you don't want to drill in your walls, you can make a stand-alone adjustable pull-up bar.
Get additional pipes ranging from 30 to 90 degrees sockets tee for the base and the frame. Join them accordingly and make sure that the rack and construction are stable and safe.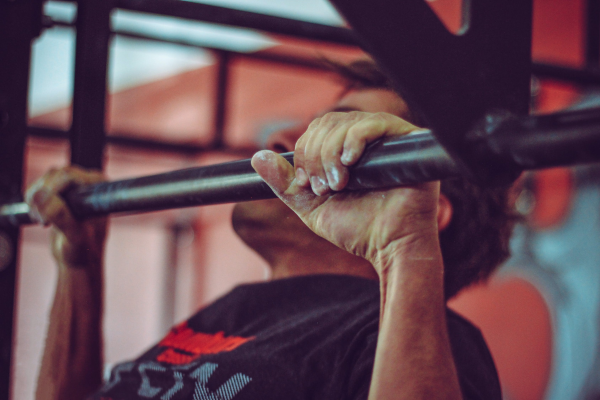 Photo by Victor Freitas from Pexels
Climbing Pegboard
Another extremely productive equipment for the arm and back muscles is the climbing pegboard. But what makes this equipment even more beneficial is the fact that it is utterly easy to make and it doesn't take up too much space.
Get a big, long, and sturdy piece of wood, then drill up to 20 holes in it, deep enough to place equivalent circular dowels or pegs. Attach your pegboard to the wall and get climbing.
Farmer's Walk Bars
If you already have a set of different weights in your home, then you can use them up and reuse for the farmer's walk bars. This is an exercise that most strength athletes love, however it can also be used as a powerful cardio workout.
Have in mind that this is an ideal strength exercise so it would be suitable to make two walking bars as you will load weight on each long bar and walk until you drop.
Get new or recycled wood bars, drill and attach pipes to place the wights and curved pipes to use as handles.
Cheap and Nifty Dumbbells
Dumbbells are a fantastic weight that every fitness lovers should have. However, if you already have bar weights and you just don't want to spend extra cash on dumbbells try this DIY option with empty soda bottles.
Cut a circular exit hole in each bottle so that you can fit 8" long PVC pipe and connect the two bottles. Secure it with duct tape. In the end, fill the bottles with sand and you are ready to go.
FINAL THOUGHTS
Besides the above-mentioned exercise types of equipment, there are many others that you can make. But if you are looking for simple and lucrative DIY options, you will sure benefit from this list.
---
Authors Bio:
Bily Bum is an electrical engineer, tech, and gaming fan with 15 years of experience in the technology world. He uses every spare moment to workout to stay in shape. With his family and friends, he likes to go camping or picnicking where he enjoys the benefits of nature. He is also a contributor on site Techiezer.