Just last week, Facebook launched customizable Avatars for users in the US. While the social media giant's very own "Snapchat's Bitmoji competitor" Avatar feature has finally reached the US, that took almost one year to happen after originally being launched in other countries (like the UK, Australia and New Zealand) during last year (2019).
Still, the feature is extremely cool to use, especially for the younger audiences, as Facebook's Avatars are obviously designed to spice up the platform, and most likely to also attract younger users back to the social media App.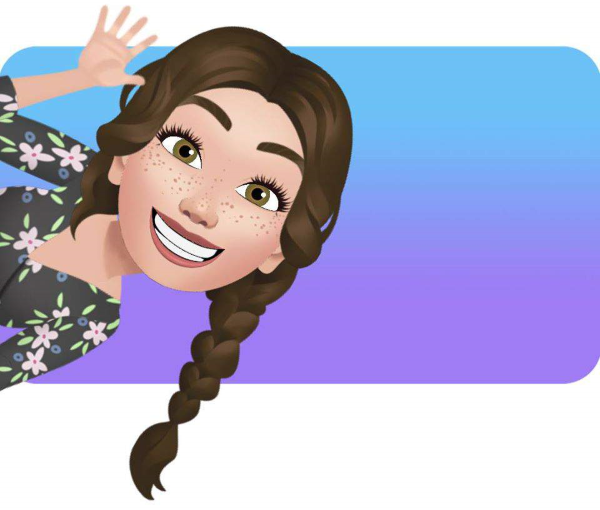 Facebook's Avatars are basically a playful way for users to represent themselves in chats and comments, as the feature allows users to create their very own customized digital characters to represent themselves in both Facebook's Messenger chats and News Feed comments.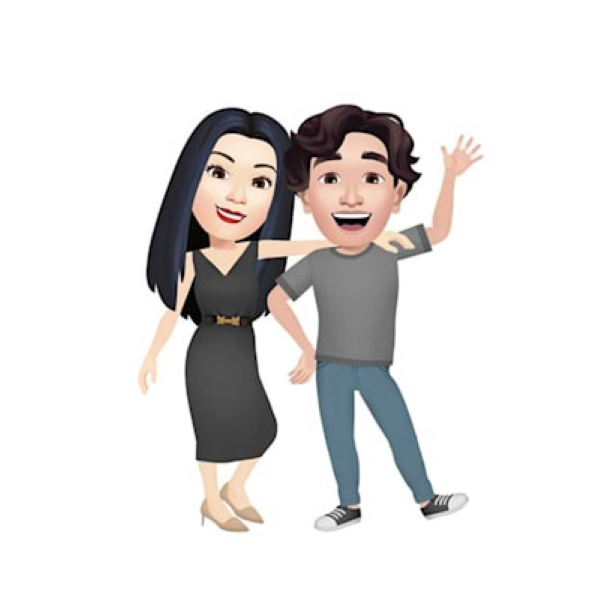 Additionally, as one year already passed since Facebook's Avatars were first released, users can now also use their personal Avatars as "stickers" to comment on Facebook Stories.
Thanks to Facebook's now US-released and "long-awaited" Avatars, US citizens can now too say goodbye to the days of only being able to express their emotions through the generic happy, sad, angry and/or thumbs up standard emojis on Facebook.
As such, Facebook's Avatars will now also allow US users to create their very own personalized Avatars (a "similar-looking" cartoonish digital replica of themselves) that will be used as "stickers" that can be shared in comments, Facebook's Stories and additional content on Facebook.
HOW LATE IS FACEBOOK TO THE AVATARS RACE?
While these funny and "cartoonish" digital caricatures of Facebook's users are similar to Snapchat's Bitmoji App, they still have their own distinct look.
However, the biggest problem with Facebook's Avatars is that they're hopelessly late to the market. While it's good that the social media giant took its time to research how to include these funny-looking and customizable digital emojis to its platform, Snapchat's already similar introduced feature (Bitmoji) helped the multimedia messaging App (Snapchat, who's owned by Snap Inc.) to gain a ton of ground during the time frame that Facebook needed to come out with its own digital Avatars.
While Bitmoji has been around since 2014, it didn't took much time for Snapchat to acquire it, as that happened just two years later (in 2016). Not only that, but Snapchat's now owned Bitmoji App has been a mainstay of the Top Apps Chart for a long, long time.
Furthermore, around one year ago – exactly when Facebook announced its Avatars for the very first time – Sensor Tower had already estimated that Snapchat's Bitmoji had been downloaded over 330 million times, which just adds up to Snapchat's lead over Facebook in this "digital avatars race".
Since then, Bitmoji has also got its very own developer kit (called the Bitmoji Kit), which allows App developers to integrate Snapchat's Bitmojis into their mobile Apps for more expressive communication. This includes social apps like YOLO, games where your character looks like you, and even merchandise and smart watch faces.
Still, this doesn't mean, by any chance, that Facebook's Avatars won't end up proving to be a huge success, and that's because we all know how many people use the social media worldwide – "A WHOLE LOT", to simply put it.
That's something that Facebook News Feed Product Lead Amit Fulay stated exactly one year ago, right at the time that the company rolled out its digital Avatars for the very first time, where Fulay said "We're by no means the first ones here. The notion of having digital representation has been around for a really long time. What we're trying to do is this at scale."
Exactly at the time that Facebook's Avatars were originally released (1 year ago), Facebook Avatars Communication Manager Jimmy Raimo also shared his personal thoughts about the issue of "copying Snapchat's Stories's Bitmoji feature", saying that "Facebook cares more about building what the most people will use and enjoy than getting credit for inventing something. There's been a ton of work put into this, from the product and design perspective to find out, with how many people on Facebook, how to make this as representative as possible."
The need for humans to expressively represent themselves on the has just been growing at a fast pace, parallelly to the way we've been steadily shifting from text-based to image-based communication.
That just shows how committed Facebook really is to be seen as the number one App chosen by most people worldwide as their main social media platform to share their life stories and communicate with family and friends.
Still, regardless of all of Facebook's efforts, there are still billions of Facebook users without a Bitmoji. Whether that's for privacy, creativity, or convenience reasons, that's up to those users to decide (obviously) and for Facebook to be able to engage them in a more convincing way.
FACEBOOK AVATARS CUSTOMIZATION OPTIONS
Nontheless, regardless of Facebook being a few years late to the "people-based digital emojis party", Facebook's "1-year-late" US release of its digital Avatars also coincides with the release of new clothing, hair and skin tone options for these little digital cartoons that are based on users' looks.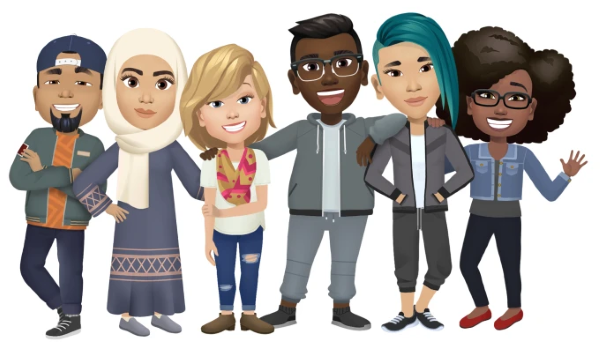 During Facebook's Avatars original release, Facebook users were given a total of eighteen (x18) customizable categories to use for their Avatars, and this already included a wide variety of cool things like different hair styles, various clothing options, distinct facial features, and more. But now, there's some more new stuff to check out.
HOW TO CREATE & SET UP YOUR FACEBOOK AVATAR?
Now, you're probably wondering how you can design your Avatar and get it live on the platform.
To design your personal digital Avatar, both Facebook and Messenger users can find the new "Make Your Avatar" option within the Stickers Menu in the comment composer.
While avatars currently can only be used in comments, chat, Facebook Stories and Facebook Gaming profiles, the company says that text posts will eventually support more functionalities.
---
Here's a 9-Steps List (for Facebook's App / Smartphone users) of what you need to do to get your Avatar working:
---
Step 1: Open up the Facebook app on your iOS or Android phone. Then tap on the three horizontal lines in the bottom-right of your screen.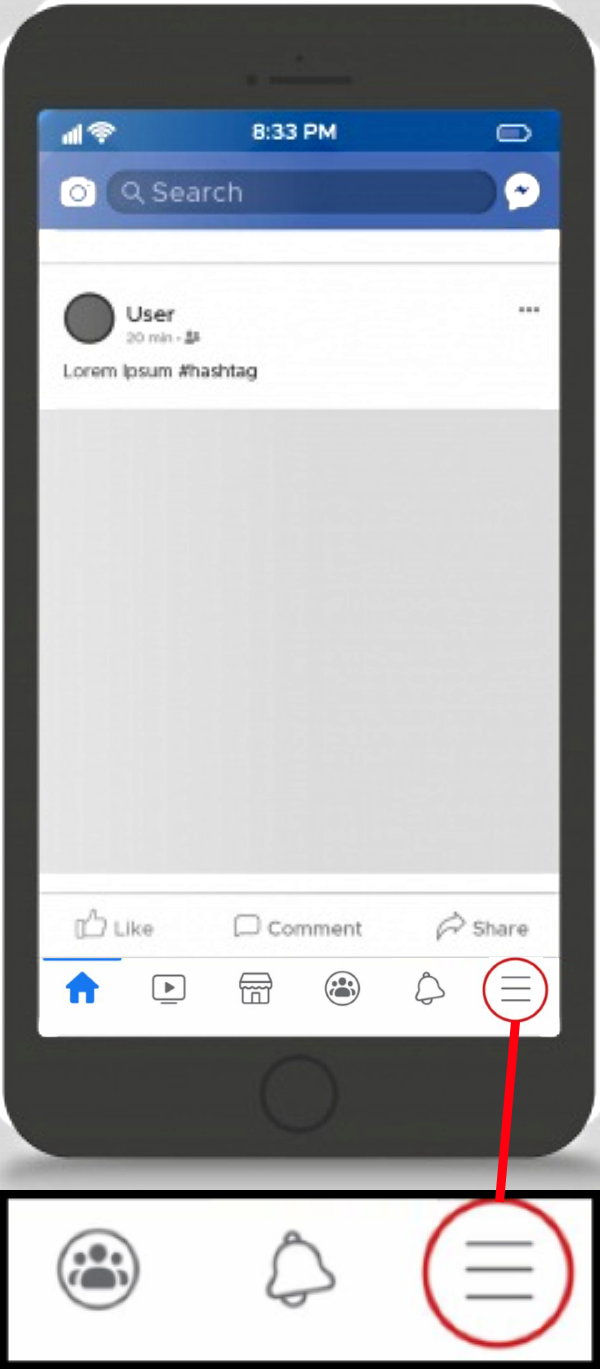 ---
Step 2: Scroll down and tap "See More."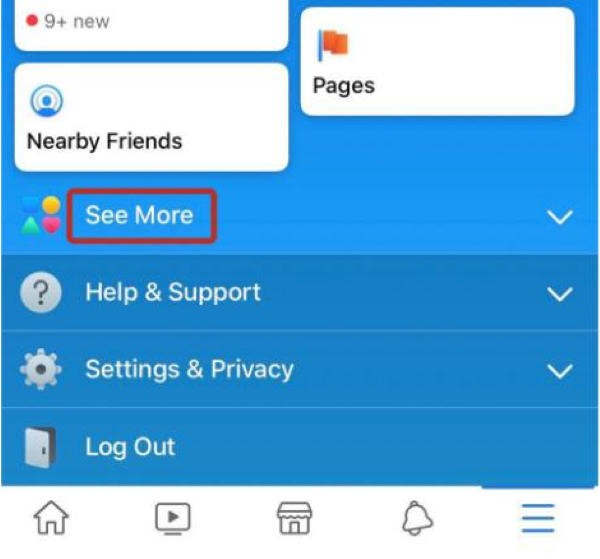 ---
Step 3: Tap on "Avatars."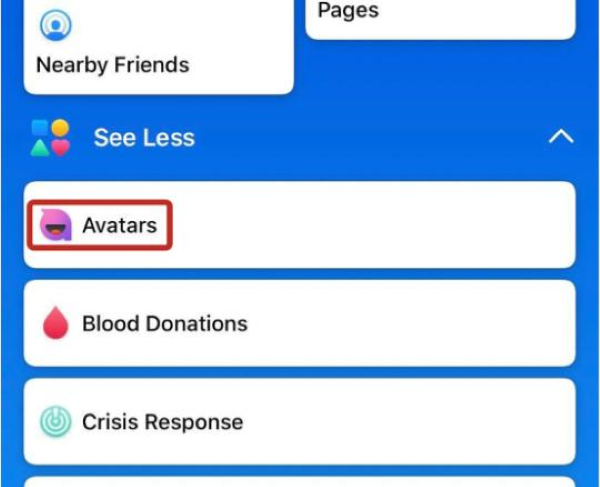 ---
Step 4: Tap "Next" then "Get Started."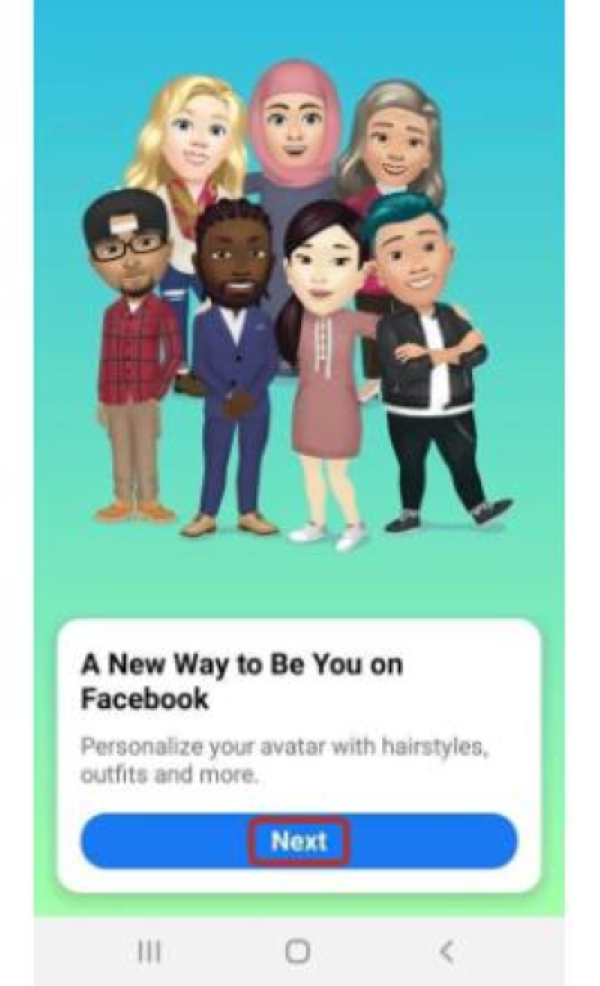 ---
Step 5: Choose a skin tone that best fits yours and then tap "Next."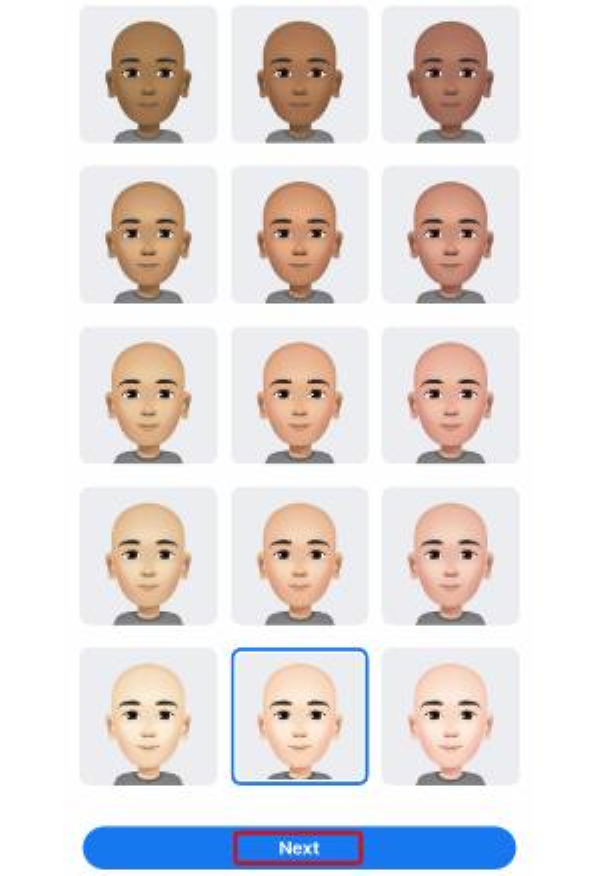 ---
Step 6: Now go through each section of hairstyle, hair color, face shape, eye shape and color, makeup, eyebrows, nose shape, facial hair, body shape, outfit, etc. and customize your avatar to your liking. There's even a section for face lines and complexion if you want to get down to the extreme details.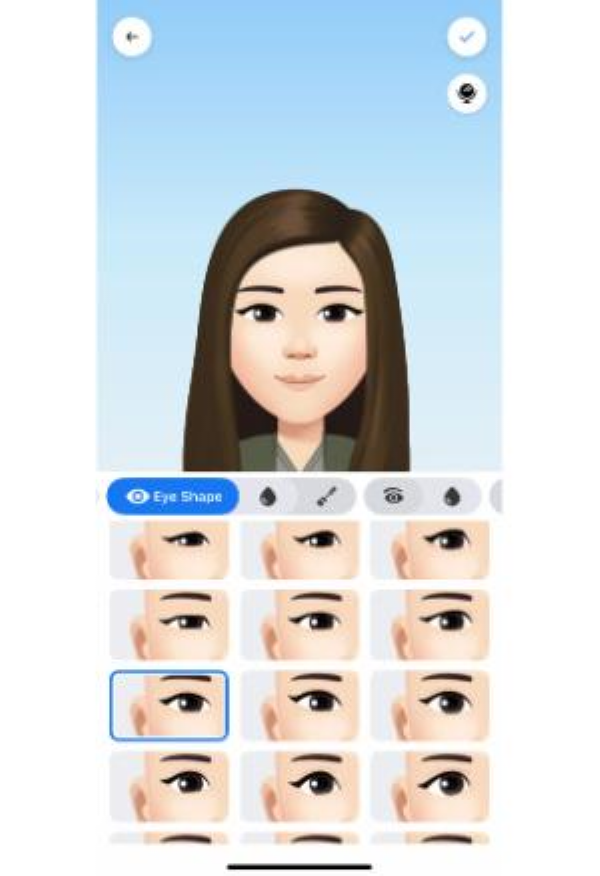 If you need to a reminder of what you actually look like, just tap on the mirror icon at the top right of the screen to open your phone's front-facing camera.
---
Step 7: When you're done customizing your avatar and are happy with how it looks, tap the check mark in the top right corner of your screen.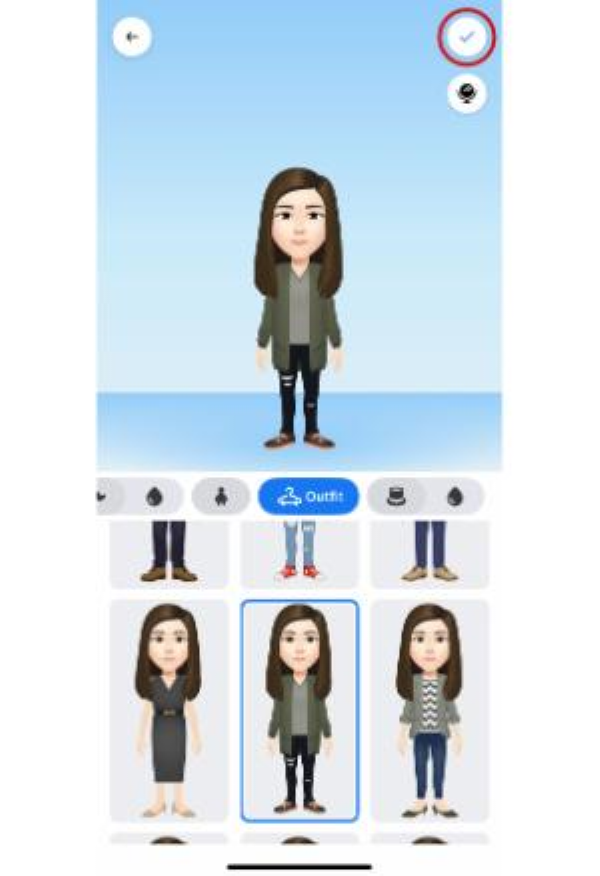 ---
Step 8: Once the screen finishes loading, tap "Next."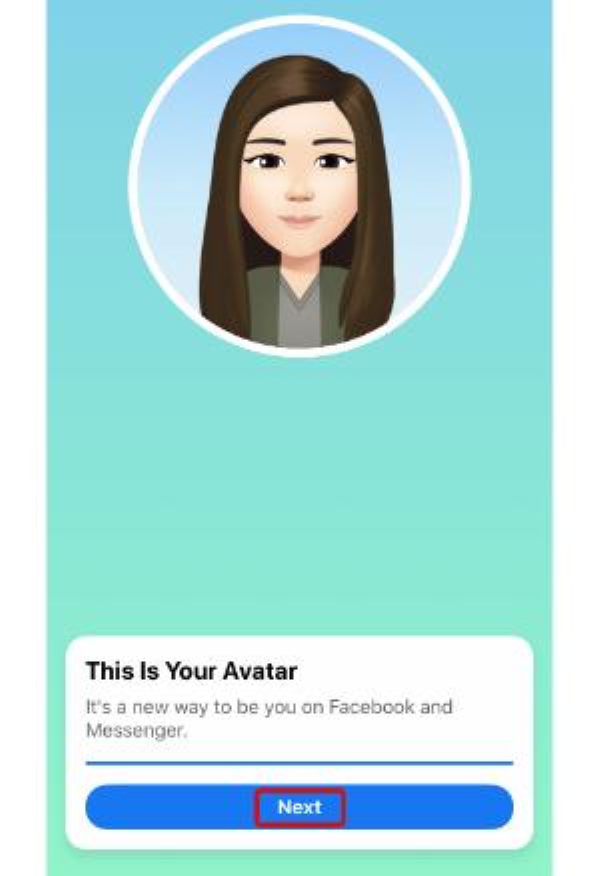 ---
Step 9: Tap "Done."
---
You've now finished making your avatar, and as such, you can now tap on the arrow sign in the top right to share it to your Facebook feed or set it as a temporary profile picture.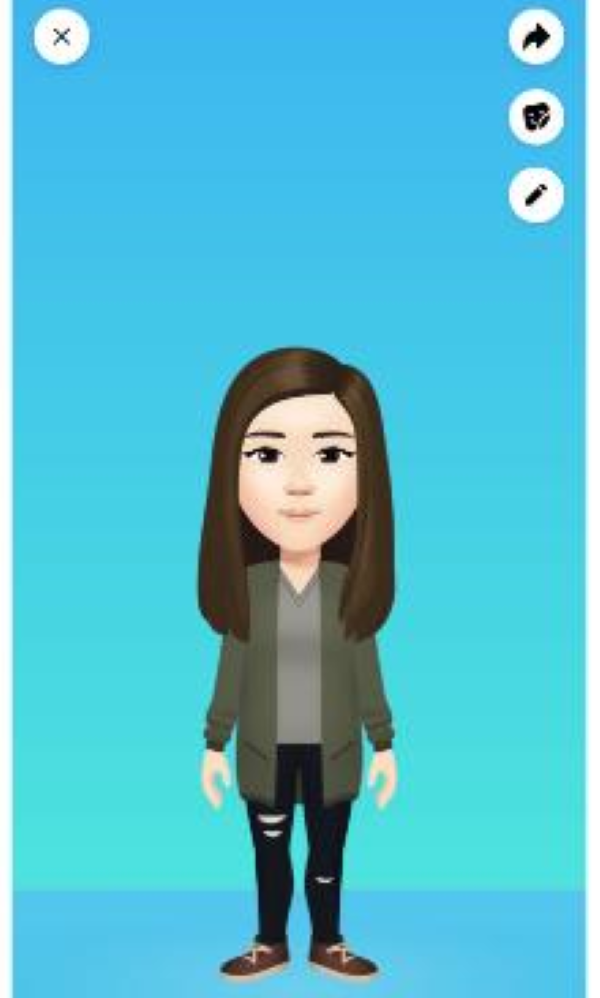 Furthermore, you'll also be able to see your different Avatar stickers (which are all based on your personal Avatar), and to do that, all you need to do is simply tap on the sticker icon (the smiling square below the arrow). If you'd still like to make some changes to your avatar, just click on the pencil icon.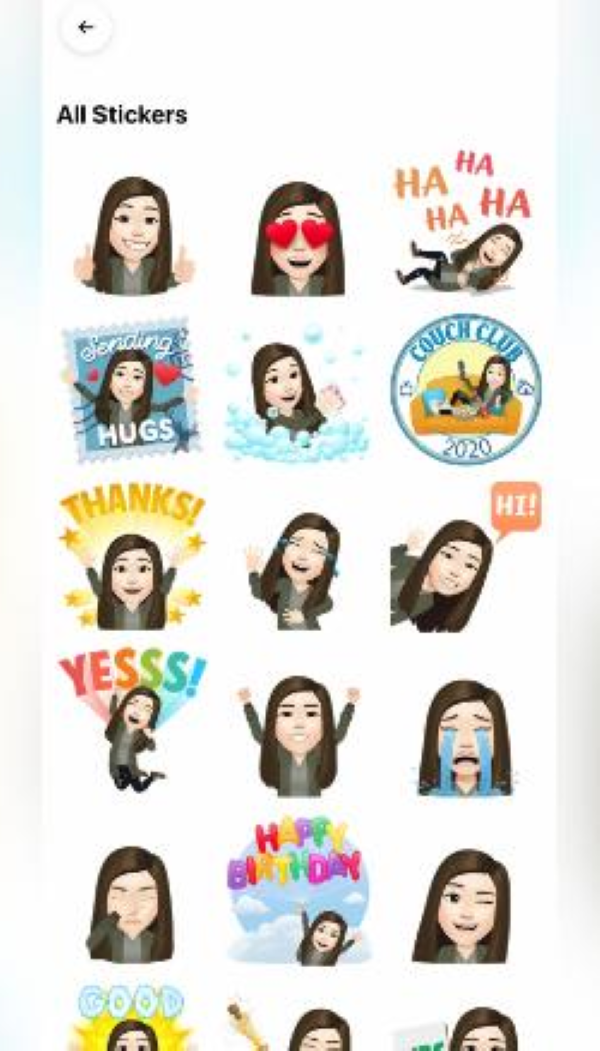 Lastly, to use your avatar when making comments, all you have to do is tap on the smiley face next to the gif icon, and then just click the avatar icon on the bottom of the screen (fourth icon from the left).
FINAL THOUGHTS
By finally including the US for its Facebook Avatars feature with this recent wider rollout, Facebook's recent move simply suggests that the social media giant is at least somewhat serious about matching the offerings of both Snapchat and Apple, which respectively have its own custom emojis – Snapchat's Bitmoji and Apple's MeMoji (aquired in 2018).
Lastly, given the "omnipresence" of Snapchat's Bitmojis, Facebook's Avatars could very well catch on, as mentioned before. Hopefully, users will be able to post them in more situations within the nearby future.