As dogs don't speak our language (obviously), it can sometimes be a bit harder for dog owners to really know when their dogs are struggling with a health issue, and that can be mainly applied to . Furthermore, while a quick trip to the closest veterinarian can help dog owners fully understand what's going wrong with their dogs, not everyone can afford countless vet consultations. This is where a special gadget like the Whistle FIT comes in handy.
The Whistle FIT is a recently released pet gadget that's geared specifically towards dog health and fitness, and as such, this cool dog gizmo basically works as a health and fitness monitor for dogs. This ingenious solution was designed by Whistle Labs, a leading company in pet health, fitness and location tracking devices,
The Whistle FIT can ultimately be used by dog owners as a preventative pet healthcare tool, and that can be done by simply utilizing the device's wellness program for dogs.
By relying on the Whistle FIT's wellness program for dogs, dog owners can ultimately get a simpler and more personalized experience to manage dog care by monitoring their pet's key health behaviors, food intake, and fitness activity.
Not only that, but by using the Whistle FIT, the company will also provide pet owners with valuable insights that will ultimately enable them to better care for their dogs.
While Whistle Labs also has some of the best-in-class pet wearables currently available on the market – like its Whistle GO Explore GPS Dog Tracker – which enables GPS location tracking in addition to health and fitness features, the company's recently released Whistle FIT was created as an alternative option for pet owners who aren't concerned with GPS tracking and solely focused on health and fitness monitoring.
Both of these smart collar-worn dog gadgets (Whistle FIT and Whistle GO Explore) can capture information about a dog's behavior around-the-clock, which dog owners can easily check at any time through the Smartphone Companion App (Whistle App).
Now, back to the Whistle FIT health and fitness monitor for dogs.
Let's have a fully detailed look at this brand-new dog gadget and check what its all about.
DESIGN & SPECS
Starting with its size, the Whistle FIT features a very compact design, and the device is actually quite small, measuring just 1.6 inches long by 1.5 inches wide by 0.4 inches tall/thick (when standing on top of a flat surface). Furthermore, this dog activity monitor is also extremely lightweight, weighing just half an ounce.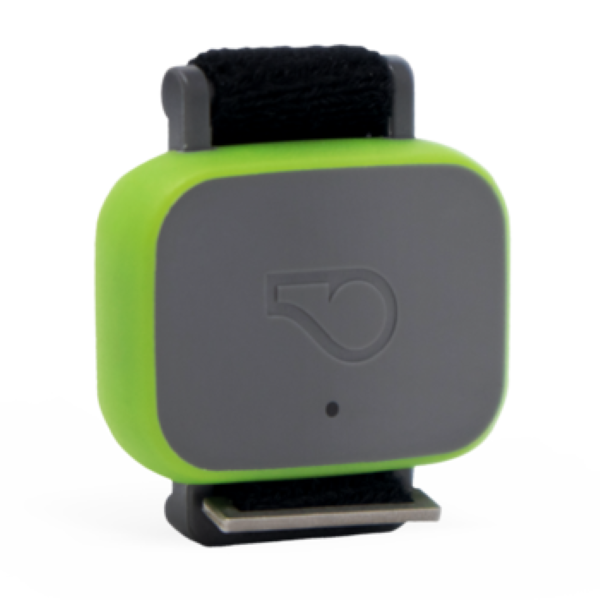 Additionally, was this activity monitor for dogs was designed to comfortably fit dogs of all sizes and breeds, the unit can be easily attached to any collar that measures up to 1 inch wide, and that's already counting with its included collar strap.

Lastly, the entire set – unit + collar strap – is also ultra durable, as both parts are shock-resistant and rated IPX7 Water-Resistant, which basically means that the unit is protected from accidental drops inside a water body (like a lake or a pool), as it can be submerged underwater all the way down to 3.3 feet (1 meter) for up to 30 minutes total.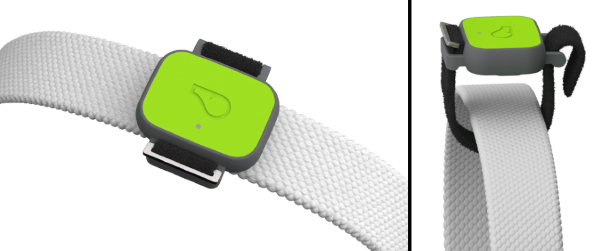 BATTERY AND BATTERY LIFE
The Whistle FIT activity monitor for dogs also comes equipped with a built-in rechargeable battery that can offer up to 15 days of extensive use (not continuous).
Depending on how much dog owners use the unit to monitor their dog's health, the unit's battery life should last between 2-3 weeks on a single battery charge.
Furthermore, by using its Smartphone Companion App (the Whistle App – discussed at the end of the article), dog owners can easily know whenever the unit's battery is low, and then conveniently recharge it with its included micro-USB charger in just under 90 minutes.
WHAT'S IN THE BOX?
Inside each package users will find: their dog's Whistle FIT Activity Monitor Device, one (x1) included Hook & Loop Collar Attachment, the included micro-USB charger and USB Charging Cable, and a Quick Start Guide.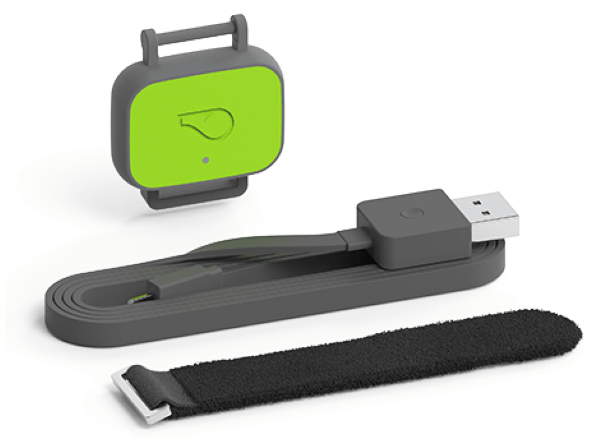 SMARTPHONE COMPANION APP – Whistle App
Compatibility, Availability & Updates
The Whistle FIT 's Smartphone Companion App, which is simply called "Whistle App" is available to download for free for both iOS and Android devices, but it is only compatible with Smartphones or tablets that are respectively running iOS 10.0 or later or Android 5.0 or later.
Dog owners will also obviously need to have a home WiFi network (dual-band or 2.4 GHz) to have the device connected to its proprietary Smartphone Companion App.
APP'S ACTIVITY TRACKING (HEALTH & FITNESS) FEATURES
Fitness Tracking
Via the Whistle App, dog owners can easily set fitness goals for their dog(s), and these will be based on their dog's breed, age, and weight.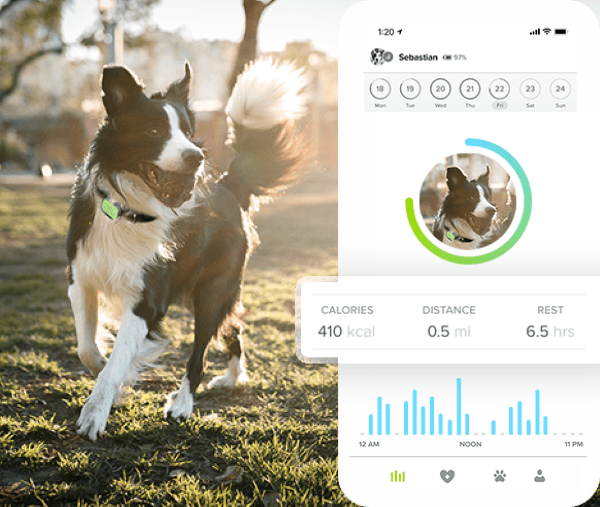 This will also allow dog owners to track their dog's burned calories, distance traveled, minutes active, and more. Lastly, there's also a super fun and interactive reward at the end of every fitness goal, as dog owners can also earn badges for each and every single milestone their dog(s) successfully complete.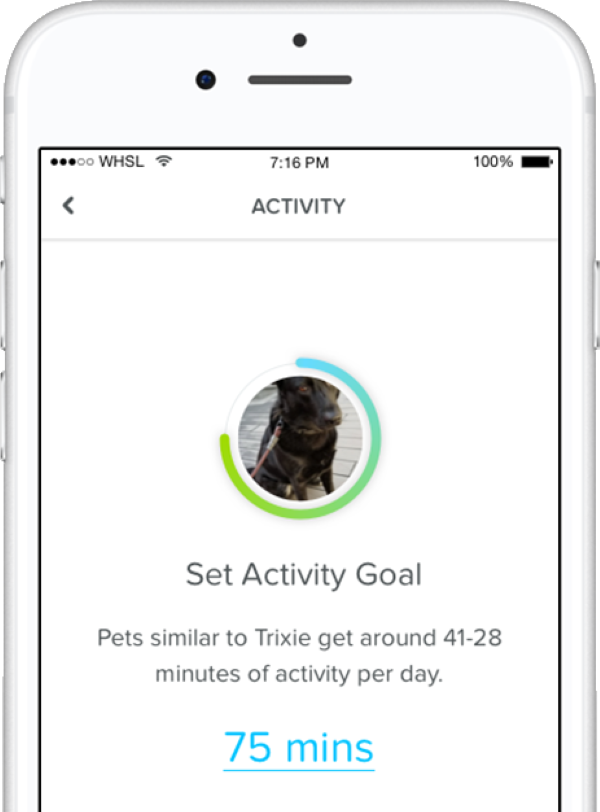 Food Portion Calculator
The Whistle App also empowers dog owners with its featured Food Portion Calculator, which very conveniently provides doggy parents with the recommended daily food portions for their dog(s), and those are always based on their pet's activity level, age, breed, and weight.
Health Monitoring
The App's Health Monitoring feature is very accurate and ultra-reliable. With it, dog owners can basically catch any potential health issues before they actually become more serious health problems for their dogs.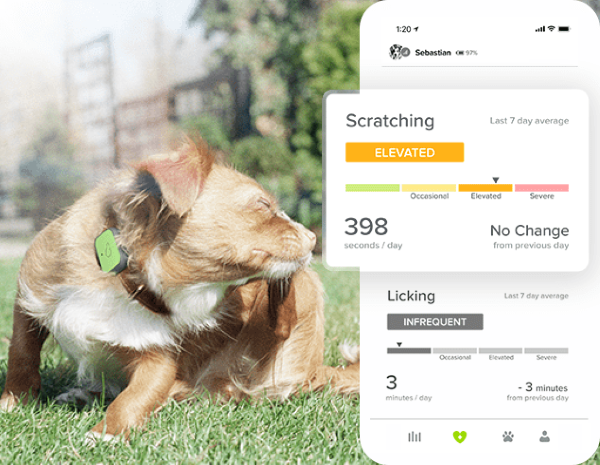 This smart dog health monitoring feature allows dog owners to very conveniently track and analyze their dog's licking , scratching and sleeping frequency on a week by week basis. Send a 30-day summary to your vet via email.
Custom Reminders
Via the App, dog owners can also get Custom Reminders that helps them to stay on track for their dog's health.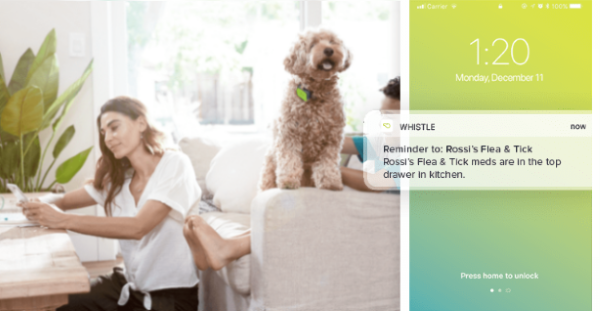 These reminders help dog owners to never forget their upcoming vet visits, as well as any recurring medications, grooming appointments and more.
24-Hour Timeline
Lastly, the Whistle App also features a very useful 24-hour Timeline that allows dog owners to always know when their dog has ran, played, walked, napped and more, and all that information comes in an in-depth view of their pet's day.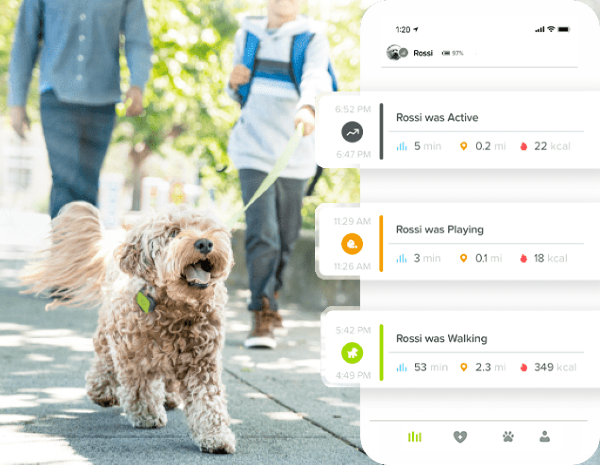 FINAL THOUGHTS
The Whistle FIT is a health and fitness monitor for dogs that lets dog owners have a simpler and more personalized way of managing dog care by monitoring their dog's key health behaviors, food intake, and fitness activity.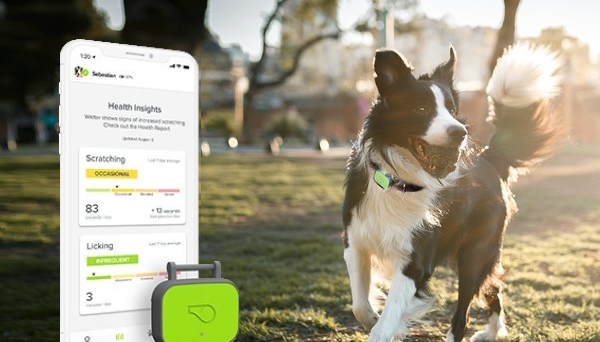 If you're interested in buying this feature-packed activity monitor for dogs, each unit is currently going for $80. You can order yours right now, directly from Whistle Labs' official shopping page, which you can access via this link.
It's also important to mentioned that a Whistle Wellness subscription will be required for each device to work. There's a really nice yearly plan available for just $35.40 (which basically means just $2.95 p/month).
This yearly subscription plan covers all personalized health and fitness features, and uses data that is continually updated from the 3-year Whistle Pet Insight Project to analyze and compare your dog's personal information that is gathered via the Whistle App.
Furthermore, the monthly subscription also provides dog owners with personalized notifications and weekly wellness reports full of insights about their dog(s), allowing them to ensure their four-legged friend(s) ultimately get a healthier lifestyle.
Lastly, it's also worth to mention that for a limited time, the company is also offering free access to a vet through the Whistle App, thus allowing owners to communicate through chat, audio/video calls, or email with many experienced vets.