Whether you're employed or run your own business, a home office can provide sufficient flexibility to manage your time and accomplish tasks with ease.
According to the 2019 U.S Bureau of Labor Statistics, roughly 7% of the total civil workforce in the United States work within a flexible workspace or home office.
However, as lucrative as it sounds, constructing your home office without proper planning can end up negatively affecting your productivity and morale in the future.
To help steer you away from making a blunder, here are some of the biggest mistakes people make when building a home office and how you can best avoid it.
1. Not Budgeting
One common yet consequential error most people make is to underestimate the costs of building their home office. Even if you're opting for a simplistic approach, a home office requires a certain degree of furniture, such as chairs, desk, lighting, files, and drawers, for it to function adequately.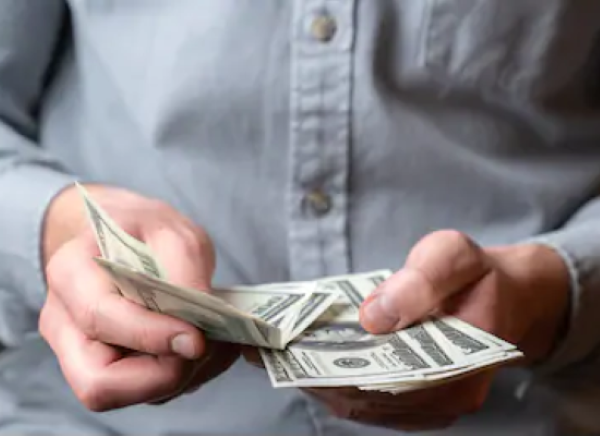 Therefore, the most important thing is always to set up a budget and plan your finances accordingly. You can utilize a residential construction estimating software or have an expert constructor provide a rough estimate of the building costs.
This will help provide insight into the options you can afford, allowing you to allocate more funds towards the renovation or choose a cheaper approach.
2. Securing the Wrong Location
A home office is an ideal work environment for an entrepreneur devoid of the stress of commuting. However, having your home office placed in a central area filled with activity can be a bad idea.
Whether it's near the living room or corridor, you'll be distracted by footsteps, the TV, or occasional banter. This will take away the purpose of having a home office if you're unable to concentrate on the tasks at hand.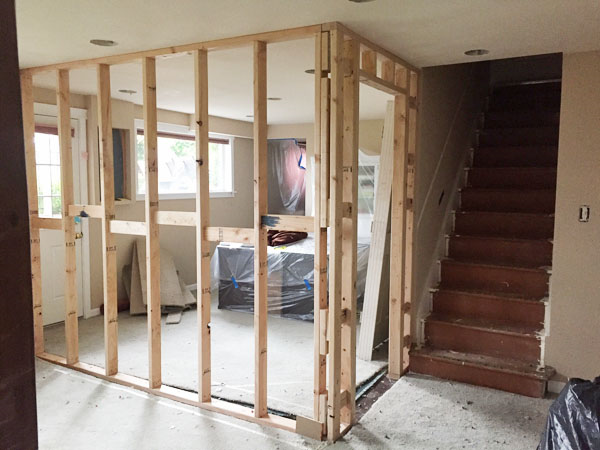 One thing you can do differently is to relocate to a quiet and peaceful area of your home. This will provide a calm environment to help you edge forward without derailing your progress by those around you.
You can also install soundproofing material in your office as an alternative.
3. Not Investing in Comfort
Another common blunder people make is neglecting to prioritize comfort. An uncomfortable chair will only end up straining your back as you type on your computer.
If you are working remotely online, consider investing in suitable furniture to help improve your working conditions. For example, you can purchase an ergonomic chair to provide ample lumbar support and keep your spine aligned or an ergonomic keyboard to prevent you from straining your wrists.
You can also think outside the box and switch things up with a foldable training table to save space, and a couch or cushy bean bag to crash on when you feel worn out.
4. Failing to Take Care of Clutter
Clutter is a major obstacle when it comes to optimal home office performance. Not only does it consume a lot of space, but it also diminishes the appearance of the room and creates a distraction.
To make the most of your work setting, you need to consider the amount of clutter you'll accrue daily and plan accordingly.
Ensure to make use of clutter-free systems, such as files and drawers, to store your papers and documents neatly. A bookshelf can also be a convenient installment to help keep your books and manuals in order.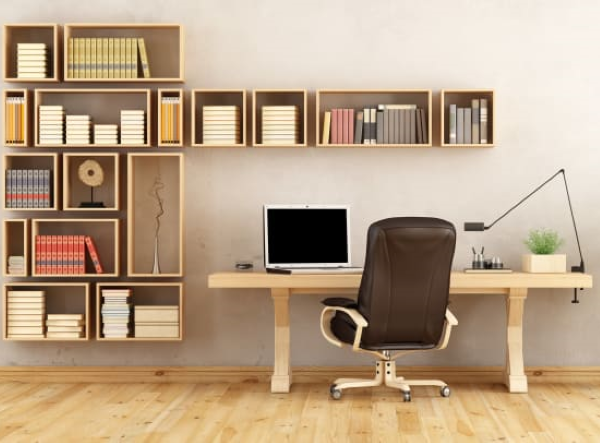 Computer wires can be tied back with zip ties or cable organizers to increase your legroom and clear your desk of wires.
5. Working Under Poor Lighting
Working under subpar lighting conditions can affect your work performance, productivity, and induce fatigue, headaches, and eye strain. If your office space isn't equipped with decent lighting, consider investing in lamps, wall sconces, or fluorescent overhead lights.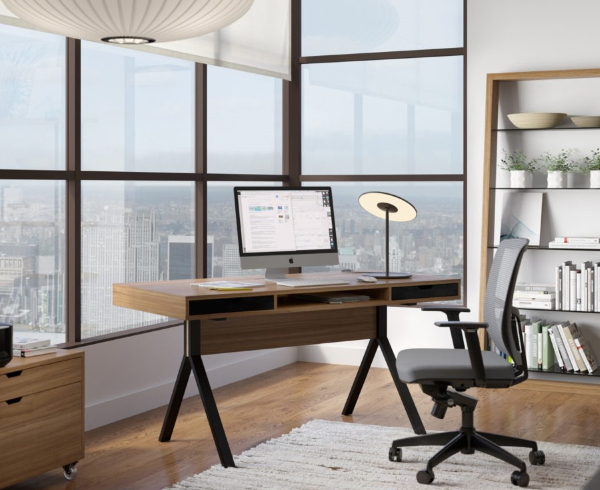 You can also purchase energy-saving bulbs to cut down on electric costs and provide sufficient brightness. On that note, for a little extra cash, smart home LED bulbs are an ideal investment. These bulbs feature customizable hues and brightness levels to match the time of day. This makes it easy on the eyes when working late nights.
You can also improve your lighting conditions by using soft curtains instead of blinds to cover up your home office windows. Natural sunlight is good for the skin and can improve your overall mood and energy during the day.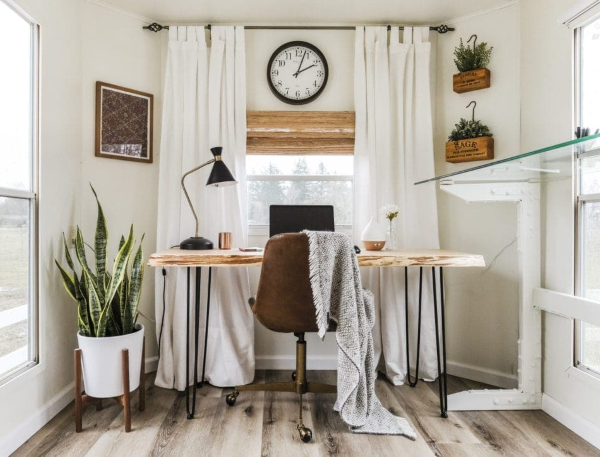 Conclusion
Home offices have become popular throughout recent years. However, many professionals and entrepreneurs find themselves making the same design flaws and mistakes when building personalized working spaces.
To help improve your work efficiency, avoid these mistakes when constructing your home office.